Iceland Flight Ticket
Iceland
Iceland Country Guide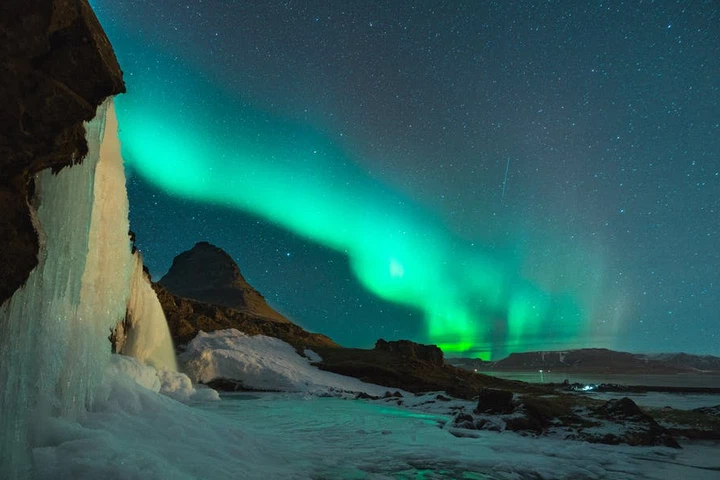 Iceland
This country, which you will have the chance to see with a flight ticket to Iceland, is located in the north of the Atlantic Ocean. Iceland is an island country located east of Greenland, between Norway and the British Isles. Known as a state consisting of many small islands, Iceland is adjacent to Greenland, which is 350 km away.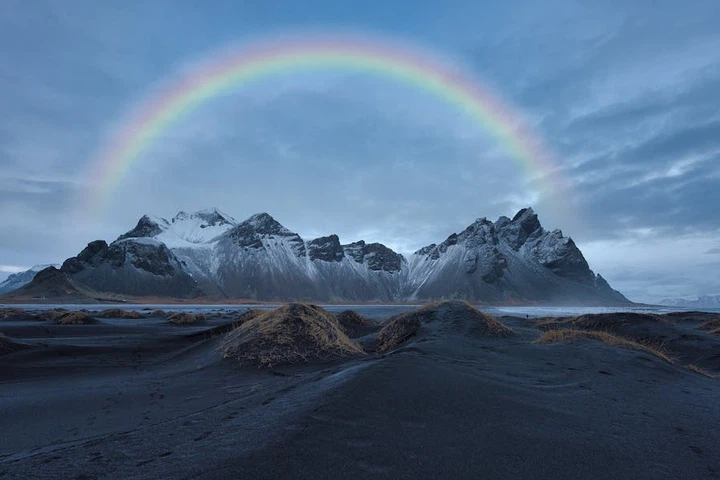 About Iceland
The capital of Iceland with a population of 320,000 is Reykjavik. It is possible to say that Iceland, which draws attention with its cities, most of which are built on the coastal areas, and the cities located on the plains in the south, has many features of its own. The ban on the consumption of alcoholic beverages such as beer in public places, which is among its own characteristics, attracts the attention of tourists coming to the country. Iceland, which continues to live by the rules set by Theogir, is a country that is very fond of its traditions and customs. The people still speak their own language and make a great effort to keep their culture active.
In Iceland, which provides education with 5 universities and 2 colleges in total, education is compulsory between the ages of 7 and 15. It is known that there is no illiterate population in this country, where education is known to be of high quality. In addition, Iceland draws attention for being a country where same-sex marriage has been legal since 2010.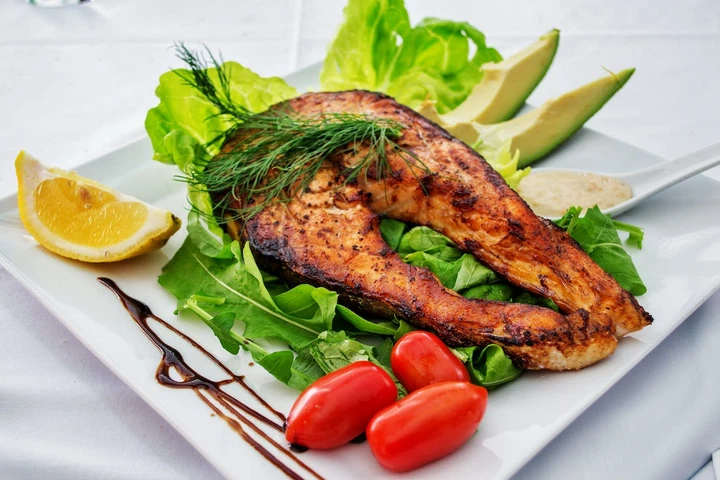 Icelandic Food Culture
Iceland is not a suitable country for agriculture due to its geological location. Therefore, the lack of richness in vegetables and fruits directly affected the food culture. Since it is an island country, fish is the basis of its food culture. Ocean bass, cod, lobster and salmon are among Iceland's most famous seafood.
In Iceland, seafood is usually marinated with garlic, onions and salt and cooked in the traditional oven. Drying fish pieces and consuming them with butter is a very popular snack.
One of Iceland's most popular dishes is dried shark meat called Hakarl. The fish dish called Plokkfiskur, which is prepared by whisking and cooked in the oven, is also quite famous.
One of the most popular desserts in Icelandic cuisine, which draws attention with its desserts apart from the main dishes, is blackberry jam cakes called randalin. This dessert called Skyr, which is prepared by whipping unsalted cheese with cream and served with wild strawberries, attracts great attention from both local people and tourists coming to the country.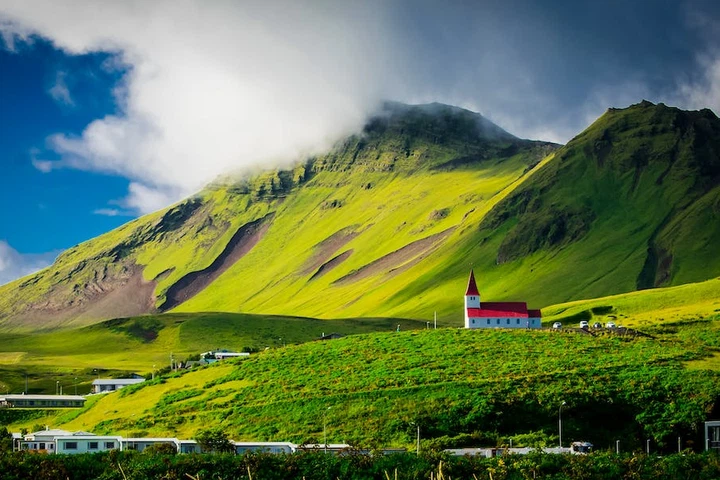 Places to Visit in Iceland
There are many places to visit in this country, which you will reach via Reykjavik Airport. Iceland, which is flooded by thousands of local and foreign tourists every year, is a country that is the dream of many travelers.
• Blue Lake: Blue Lake is one of the symbolic spots of Iceland. This lake, which draws attention with its warm water despite the cold weather of Iceland, offers an unforgettable experience with its unique landscape. It is known that the blue water of the lake gets its color from a substance called silica.
• Northern Lights: Playing a big role in Iceland's popularity, the Northern Lights are one of the most important spots in the country. The natural radiations that occur as a result of the interaction of the magnetic field and the charged particles from the sun fascinate those who see it.
• Jökulsárlón: Notable for being Iceland's largest ice mass, Jökulsárlón consists of glaciers of different colors. Open to visitors during all four seasons, Jökulsárlón is one of the most popular tourist attractions.
• Gullfoss Waterfall: Gullfoss Waterfall, which is on the UNESCO World Heritage List, allows you to see all shades of blue and green together.
• Hallgrímskirkja Church: The Hallgrímskirkja Church, which fascinates those who see it with its 74.5 meters height, is one of the tallest structures in Iceland. The building, which serves not only as a church but also as an observation tower, is architecturally striking because it is one of the most modern buildings in the city.
• Myvatn: Notable for being one of the wettest areas in the country, Myvatn is home to many living things. Especially the bird diversity it hosts attracts great attention. It is recommended to visit this touristic spot in summer.
• Skogafoss: One of the biggest waterfalls in Iceland, this waterfall attracts great attention from both tourists and local people. There are walking areas around Skogafoss, which those who see it with its magnificent view will never forget.
• Selfoss: Selfoss, one of the spots where the Northern Lights can be seen, is one of the most popular regions of the country. This region, which attracts attention with its glass-covered hotels, offers accommodation by watching the sky. It is known that this region, which draws attention with its own characteristics, is flooded by both domestic and foreign tourists.
• Harpa Concert Hall: Inspired by basalt landscapes Harpa Concert Hall, which draws attention with its modern architecture, is used for events such as concerts and conferences. It is known that this hall, where it is possible to spend pleasant hours, is one of the most popular tourism spots.
Iceland Transportation
Flights are the preferred method of transportation from Turkey to Iceland. However, a direct flight to Reykjavik Airport in Iceland is not available in Turkey. Many tourists going to Iceland from Turkey usually pass through Oslo.
Visitors who do not prefer Oslo can also choose to transfer via Copenhagen.
Airlines with Flights to Iceland
Airlines operating flights from Turkey to Iceland include Lufthansa and Ukraine International Airlines. Visitors who do not prefer these airlines can also choose airlines such as British Airways, Scandinavian Airlines, Finnair, Vulieng Airlines, Norwegian Airlines and Easyjet.
What Language Is Spoken In Iceland?
The traditional language called Icelandic, one of the Germanic languages, is spoken in Iceland.
How Is Iceland Administered?
Iceland is an independent country governed by the Republic of Iceland.
Is Iceland An Expensive Country?
Prices in many areas in Iceland are higher than in Turkey.
What Is Iceland Famous For?
Although Iceland is a country with its own characteristics, it is a country especially famous for its northern lights.
Is Iceland a Safe Country?
Iceland is known as the safest country in the world.
Is a Visa Required to Visit Iceland?
A Schengen Visa, also known as a Type C visa, is required to travel to Iceland.
How Many Days Does Iceland Visa Take?
Although the Iceland Visa is a visa that results in 5 to 10 days depending on the density, various reasons may cause this period to be extended. Application must be made at least 30 days before the date of travel.
In Which Season to Go to Iceland?
The most suitable season for tourists visiting Iceland for touristic purposes is the summer season, which covers the months of June and August. In these months, trips become much more enjoyable as the days are longer.
How Many Days to Visit Iceland?
A one-week trip will be enough to fully tour Iceland.
What Currency Is Used in Iceland?
Iceland uses a currency called the Icelandic Krona.
Iceland Flight Information
It is known that it is difficult to go directly to this airport, which is called Reykjavik Airport, from Turkey. Therefore, it is known that tourists can reach the country by transferring. There are different airports that can be preferred for transferring. Transfer is an ideal option for those who want a more economical journey. The distance between Türkiye and Iceland is 4713.16 km. The journey between the two countries can take up to 15 hours by transfer.
Iceland Country Center