Gönen is one of the touristic districts of Balıkesir city, which has coasts to both the Aegean Region and the Marmara Region of our country. Located approximately 102 kilometers from Balıkesir city center, the district offers its guests an unforgettable travel experience with both its historical structures and natural beauties. Many local and foreign tourists come to this district, which is ideal for those who are tired of the city chaos and want to have a quiet holiday, throughout the year. Since most of the district is completely covered with greenery, it has a very peaceful atmosphere.
There are both road and air transportation options for guests who want to come to Gönen. You can easily reach every region of Turkey by using the road with your private vehicle. Visitors who want to come by intercity buses can come directly to the bus terminal in the town center. For transportation by air, you must first come to Balıkesir. After landing at the airport in the city, you can take buses from here or go to the district by using taxi options.
The district, which stands out with its healing hot spring waters, also attracts attention with its delicacies such as mafiş dessert, bidadiç casserole and keskek. Gönen is also very rich in terms of places to visit. Gönen Mosaic Castle, Babakaya Castle, Alacaoluk Castle, Bird Paradise National Park, Gönen Thermal Springs, Gönen City Park and Güvercinli Bridge are among the touristic places worth seeing in the district. When you come to Gönen, you can benefit from this article while creating your travel route and have a wonderful holiday by visiting the prominent places of the district.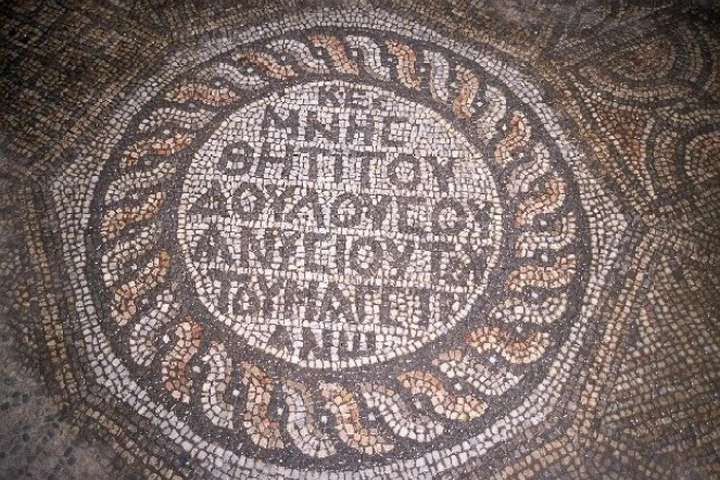 Gonen Mosaic Museum
When you set foot in Gönen district center, the first place you should visit is the Gönen Mosaic Museum. This museum, which has an important place in terms of cultural tourism, hosts many tourists throughout the year.
Many important historical artifacts reflecting the Roman, Ottoman and Byzantine times are exhibited in this museum, which is very suitable for those who like to visit historical places. Moreover, you do not need to pay any fee while visiting the museum. If you want to start your Gönen sightseeing tour with a cultural activity, we recommend you visit this museum.
Babakaya Castle
Located in Babakaya Village of the district, this historical castle attracts attention with its thousands of years of history. Unfortunately, the entire castle, which is frequently visited by history lovers, has not survived to the present day.
When you visit the castle, which bears traces from the Byzantine period, you will only come across the remains of the outer wall. However, since the region has a magnificent view of Babakaya Village, it is among the historical buildings worth seeing.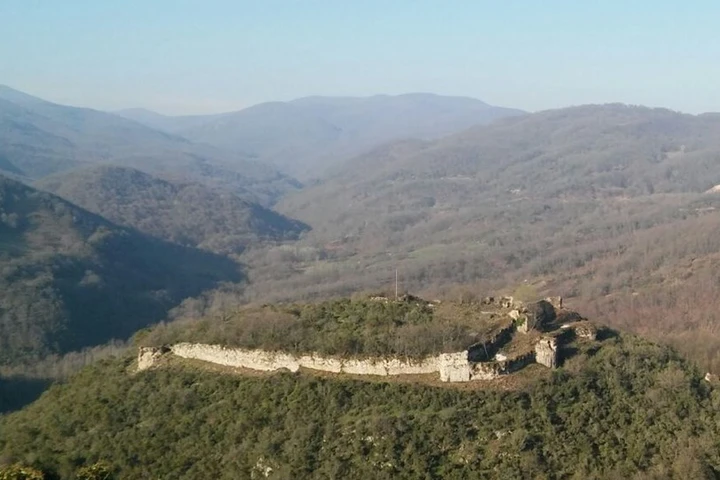 Alacaoluk Castle
Another important historical place on our list of places to visit in Gönen is Alacaoluk Castle. Located in the Alacaoluk District of the district, which has the same name as the castle, the building is frequently visited by those interested in history.
When you visit this historical castle, which bears traces from the late Roman period, you will encounter ruins just like Babakaya Castle. However, even though there are historical ruins left, it is among the important historical places of the district worth seeing.
Bird Paradise National Park
If you want to continue your Gönen trip with an area of magnificent natural beauty, you can visit Kuş Cenneti National Park. Located between Gönen, Bandırma and Manyas regions, this park is one of the frequent destinations of those who want to be alone with nature.
This place is actually approximately 60 kilometers away from the district. However, it is a place you should not leave without seeing when you come to the district. We would like to inform you in advance that you will not regret it when you see this place. You can go with your private vehicle, take advantage of taxi options, or take public transportation from the city center to the region.
It is possible to encounter different bird species in this park, which received the title of national park in 1959 and has great importance in terms of nature tourism. Here, you can spend peaceful hours accompanied by the chirping of birds and take photos of magnificent landscapes. There are also areas in the region where you can picnic or set up a tent and camp.
Gonen Thermal Springs
Another important stop on our list of places to visit in Gönen is Gönen Thermal Springs, known for its healing waters. There are accommodation facilities offering spa services in many parts of the district.
If you want to benefit from these hot spring waters, which are said to be good for many diseases, you can visit the facilities with thermal water. Additionally, there is no seasonal restriction for you to visit these hot springs. You can come and benefit from its healing waters in any season.
Gonen City Park
Since Gönen City Park is located in the district center, you can easily reach it. It has great importance for the district as it is one of the first city parks of our country.
Almost the entire park is networked It is covered with wetlands. When you come to this park, you can have a fun time with your family or loved ones. You can also have a picnic in the area or stay in a tent if you wish.
Pigeon Bridge
We end our list of places to visit in Gönen with Güvercinli Bridge. Located on the Gönen Stream, this bridge is approximately 20 kilometers away from the town center.
The bridge, of which rubble stone was used during the construction phase, has a feature that reflects the Ancient Roman period. The location of the bridge is very suitable for travelers who want to be alone with nature and relax. When you come to the area, you can walk to explore the surroundings, take photos and examine the historical ruins left from the bridge.
Photo: Gonen District Governorship