İzmir Flight Ticket
İzmir
Flights Arrivaling To Izmir
Istanbul - Izmir
Oct. 10, 2023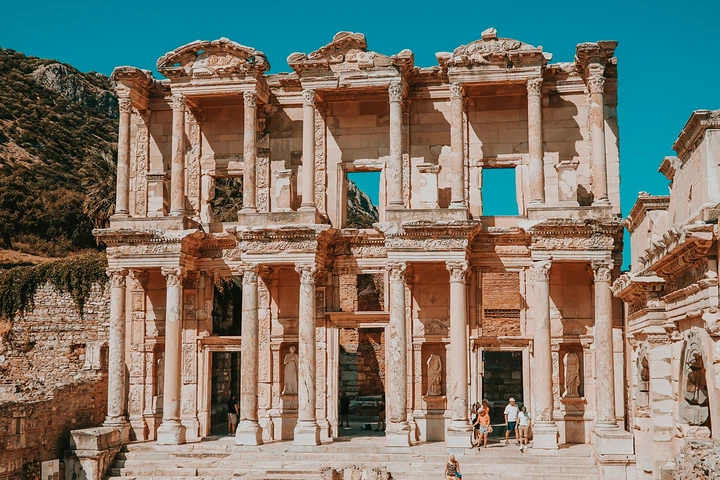 There are museums, mosques, beaches and natural beauties that you can't get enough of looking at in the list of places to see in Izmir. Stone houses and narrow streets are the most important features of İzmir. Among the most popular places in the city are places such as Kordon, İnciraltı, Kizlaragasi, Kemeraltı Bazaar. Described as the pearl of the Aegean and the largest city in Turkey after Ankara and Istanbul, Izmir has treasures worth discovering.
When to go to Izmir?
Since it is a city with a typical Mediterranean climate, İzmir is suitable for visits in all seasons. However, the most popular timing is between May and September.
How Many Days Do You Need To Visit Izmir?
At least 1 week is needed to visit all parts of Izmir. However, if you only want to visit the most popular places, 2-3 days will be enough.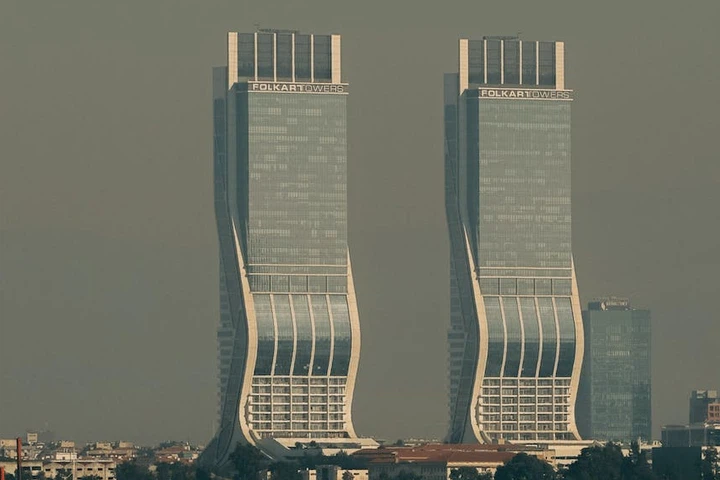 How to go to Izmir?
The most preferred way to go to Izmir is to buy Adnan Menderes Airport flight tickets. Many airline companies have flights to Izmir at different times and you can find affordable Izmir flight tickets. You can also choose buses with intercity services. Individuals who want to come by private vehicle can come here by using the roads of Ankara, Bolu, Bursa, Çanakkale. It is also possible to come here in a short time by ferry services.
Izmir Places to Visit List
Izmir, where different cultures live together, owes its great historical richness to this. There are many places worth seeing in Izmir, one of the most vibrant and modern cities in Turkey. We will talk about the most famous ones in our content.
Historical Places and Symbolic Buildings to See in Izmir
Museums that shed light on the city's deep-rooted past, magnificent structures from ancient civilizations, buildings that have become the symbols of Izmir...
Each of them increases the value of the region even more. Some of them are as follows: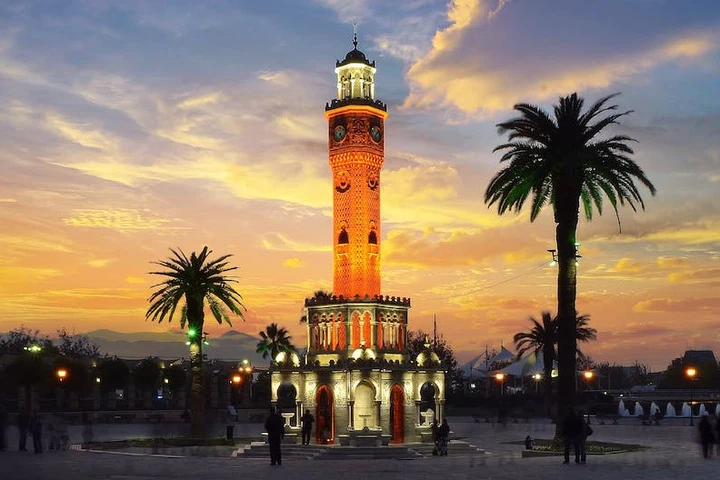 Izmir Clock Tower
Located opposite the Governor's Office in Konak Square, this building has 4 floors. Izmir Clock Tower, with a length of 25 m, has a very aesthetic and elegant appearance.
Key Museum
It is one of the biggest museums among the places to be visited in Izmir. It is a great option, especially for those who are interested in cars. The museum's collection, which spans an area of ​​7000 square meters, includes the following;
• 40 motorcycles
• 130 cars
• 3 thousand model cars
• 2500 model emblem Shell gas station from the 950s Petrol pumps and accessories from 1900-1960
• Motor vehicle themed scarf collection
• Tractors
• Mascots
• Izmir Mask Museum
Located between Konak and Alsancak, this boutique museum has the following;
• Ethnic Mask exhibition
• Showroom
• Those Who Leave a Trace exhibition
• Atelier Anatolian selection
Izmir Agora
Located in the center of the city, Agora is located opposite the Kemeraltı Bazaar. This place, also known as the Agora of Smyrna, belongs to the Hellenistic Period. As a result of the archaeological excavations carried out here, water channels, tomb ruins, columns, basilica ruins and many more were found.
Kemeraltı Bazaar
It is one of the oldest bazaars in the world, which should be at the top of the list of places to visit in Izmir. In this historical bazaar, there are fountains, mosques, historical shops, inns and baths, which are examples of 16th century architecture.
Today, there are many shops such as wedding dresses, spice shops, sherbet shops, jewelery shops, souvenir shops, ready-made clothing shops. Squares and Streets to See in Izmir. If you want to plan a route for yourself by looking at the places to visit before you buy a flight ticket to Izmir, you should include these places in the list:
Cord Length
It is the liveliest place of İzmir with its fish restaurants, bars, restaurants, cafes, shops and parks. On this coastline, which is the most popular meeting place of the people of Izmir, there are levantine houses from mastic years and give it a different look. Kordon Boyu, which is between Cumhuriyet Square and Izmir Harbor, has a wonderful atmosphere especially in spring.
Republic Square
In this square, located between Alsancak and Çankaya, there is the flamboyant Atatürk Monument.
Konak Square
This is one of the lively spots of the city. The Clock Tower, which we mentioned first in the list of places to see in Izmir, is located here. Also here are some other places worth visiting:
• First Bullet Monument
• Konak Ferry Terminal
• Konak Yali Mosque
•Government House
• Izmir Metropolitan Municipality Building
Cyprus Martyrs Street
Cyprus Martyrs Street, one of the symbols of the city, is located between the famous Sevinç Patisserie and İzmir Port. It is a pedestrian street. Here; There are boutiques, restaurants, cafes, jewellery, bookstores and many more places to spend time.
Natural Places to Visit in Izmir
There are many natural places to visit in İzmir with its clean air and perfect view.
İzmir Kültürpark (İzmir Fairground)
Located in Konak district, this park hosts one of the most famous fairs of the city. If you have determined the answer to the question of how many days are needed to visit Izmir, as a few days, we recommend that you go to this park every day. The reason for this is that different events are held here every day and add color to your life. Some things found in the park:
• Exhibition halls
• Conference rooms
• Xystus
• Youth Theater
• Painting-Sculpture Museum
• Izmir History and Art Museum
• Zoo
• İsmet İnönü Art Center
• Ataturk Open Air Theater
• Celal Atik Sports Hall
• Parachute Tower
• Fun fair
• Swimming pool
• Running track
• Astroturf and tennis courts
• İzmir Metropolitan Municipality Hasanağa Garden
This garden, which is connected to the district of Buca, should definitely be included in the list of places to see in Izmir. Everything has been thought of so that you can have a fun and comfortable time such as the skateboard track and the tennis court. It is a suitable place for activities such as hiking and picnicking.
Karagol Nature Park
Located in the Yamanlar region of Menemen district, this park is a place intertwined with nature. The park has special zones for campers and tents. Angling is also done here.
Izmir Bird Sanctuary
Located in Tuzla, İzmir Bird Sanctuary is an area of ​​8000 hectares. There are many bird species that are in danger of extinction. Some of those;
• black stork
• Gray stork
• Kingfisher
• Pink-winged flamingos
• Crested pelicans
Those who wish can visit the Bird Sanctuary by renting a bicycle. Binoculars can be used to get a closer look at the birds. When using binoculars, you will see what a wonderful view you are looking at. We would like to convey the basic information you need to know about Izmir before you buy a flight ticket to Izmir.
Where to stay in Izmir?
If you want to stay close to historical areas and shopping centers, you should choose one of the accommodation options in Karşıyaka, Alsancak and Konak. There are teachers' houses, mid-budget accommodation, boutique hotels, 5-star hotels and places that appeal to many different budgets. Some of the most recommended Izmir accommodation places;
• Berksoy Hotel
• Vita Park Hotel
• Menendi Hotel
• Passport Pier Hotel
• Kaya Prestige Hotel
• Smart Hotel Izmir
• Neoss Boutique Hotel
• Begonvil Pension Sirince
• Huri Nuri Hotel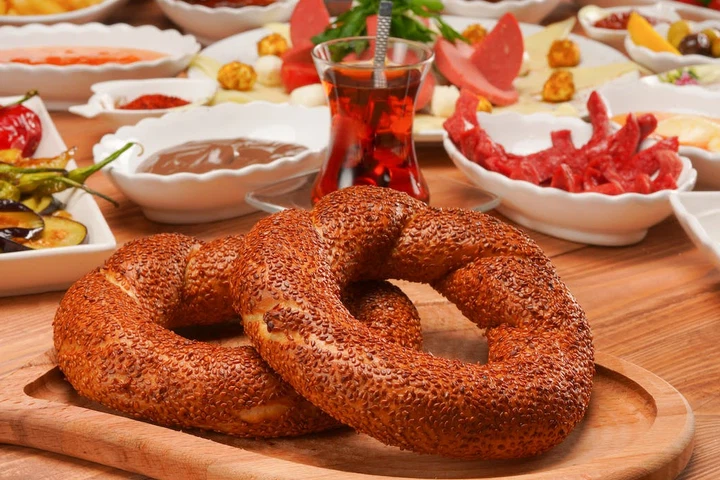 What to Eat in Izmir?
In addition to the natural and historical beauties of Izmir, there are also very delicious dishes. Since it is a place that has hosted different civilizations, it is a place with many local flavors. Some of those;
• Brittle
• Boyoz
• Izmir bomb
•Bite
• Elbasan pan
• Dove
• Kokorec
• Söğüş
•Izmir meatballs
• Şambali dessert
• Appetizers
•Grilled fish
• Kopanisti cheese
• Gum Drop Cookies
• Sevketi garden
• Sura
• Pumpkin Sinconta
• Pastic
• Gopez with yogurt
• Samsades
• Zülbiye
What to Buy in Izmir? Where to Shop?
Natural products are at the forefront of the things that can be bought as gifts in this city where healthy herbs are grown. There are many fresh fruits and vegetables such as organic lemons, tomatoes, olives and figs sold in the Izmir market.
In addition, products such as homemade jam, tomato paste and natural soap can be purchased from local markets. You can also buy handmade products or textile products for yourself and your loved ones from the Historical Kemeraltı Bazaar. Another recommendation for those who want to continue shopping is Anafartalar Street.
How is the nightlife in Izmir?
The main entertainment starts in İzmir. If you have energy left in the evening after the places to visit in Izmir, you can take a night walk and look at a different face of Izmir. The lights of the city at night make this place more attractive and beautiful. There are many bars, nightclubs and entertainment venues of different concepts where you can experience the colorful nightlife of Izmir.
What are Izmir Festivals?
If you want to crown your holiday with a beautiful festival, there are many alternatives in this city, which is famous for its ephemerides. Festivals here:
• Street Theater Festival
• Meeting with the Sea Festivals
• Local Food Festival
• Börklüce Festival and Poetry Days
• Goat Shearing Festival
• Eğlenhoca Olive Festival
• Küçükbahçe Tangerine Festival
• Beer Mussel Festival
• Izmir European Jazz Festival
• International Izmir Festival
• International Izmir Puppet Days
• Izmir Coffee Festival
• Urla Artichoke Festival
As a result, there are many places to see, food to taste and activities to do in Izmir. As long as you buy Adnan Menderes Airport flight tickets and come to Izmir.
İzmir Popular Destinations