Antalya Flight Ticket
Antalya
Flights Arrivaling To Antalya
Istanbul - Antalya
Oct. 5, 2023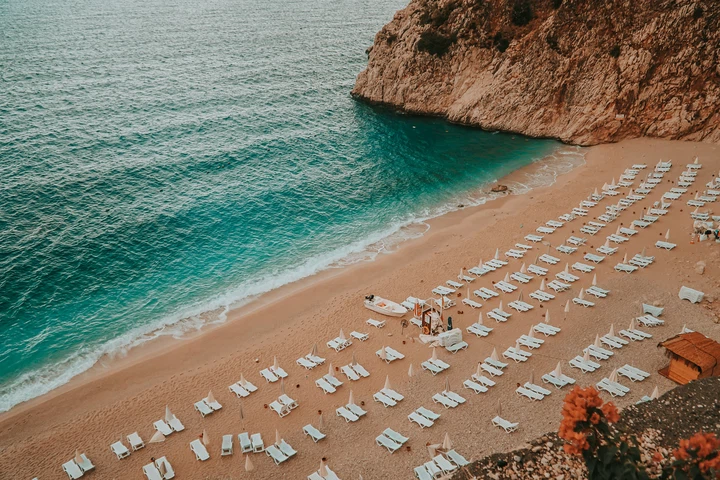 This city, which is among the places to visit in Antalya and is the capital of tourism, has a long list. It is the 5th most populous city in Turkey. Antalya, which has a large surface area, is located in the west of the Mediterranean region. It is a city that has developed rapidly thanks to tourism activities especially after 1980 and has become Turkey's 5th most populous city. economy in the city; based on trade, agriculture and tourism.
How to go to Antalya?
To purchase Antalya airport flight tickets, you can use online travel agencies or make transactions from airports. In addition, visitors can come here by bus or personal vehicles. Municipal minibuses or buses can be used to visit touristic places.
Antalya flight tickets are easier to find during the winter months. It can be difficult to find tickets during the summer months due to the intense tourism.
What are the must-see places in Antalya?
The answer to the question of how many days you need to stay to visit Antalya in this city, which is the capital of tourism, depends on what kind of trip you want to make here. Since there are many touristic places in Antalya, it will be enough to stay here for 3-4 days.
Kaleici
Kaleiçi, which will be at the top of the list of places to see in the world, is one of the 5 central districts of the city. The Yivli Minaret in the square is an artifact from the Seljuk period, estimated to be 700 years old. There are many restaurants and cafes in Kaleici. There are many hotel options that can be eaten here.
Duden Waterfall
Düden Waterfall, which is among the natural beauties of Antalya, has a length of 40 m and appears in different shades of green. It offers a unique beauty to its visitors. It divides into two branches, upper and lower. There are picnic areas in the Upper Düden Waterfall. You can easily reach Düden Waterfall by purchasing a flight ticket to Antalya. It is possible to meditate and stay away from the hustle and bustle of the world in this place, which is one of the impressive natural beauties. There are fish and meat restaurants around. Here you can take pleasant walks, picnic and take fascinating photos.
Kursunlu Waterfall
Kurşunlu Waterfall, one of the natural beauties of Antalya, is 18 m high and is a very popular place. Numerous creatures live in the awe-inspiring vegetation. You can look at the scenery from the viewing platforms, listen to the sounds of nature, take a walk while listening to the sound of the waterfall, and have a picnic in the picnic areas. You can take the buses from the city center to reach Kurşunlu Waterfall, which is on the list of places to visit in Antalya due to its natural beauties.
Konyaaltı and Beach Antalya Life and Shopping Center
Located on the Konyaaltı road and crowded in summers, this place has many sights worth seeing, such as the Antalya Museum, Konyaaltı Beach, City Square, Atatürk Culture Park, and Geyikbayırı Cave. There are 31 blue flag beaches, social activity areas, sailing clubs, children's playgrounds and sports areas and theater places in the huge amusement park inside.
Hadrian's Gate
It is one of the historical buildings that should be seen in Antalya. It is one of the oldest structures in the city, built in honor of the Roman Emperor Adrian, and is also called the Three Doors. You can go to the streets of Kaleici from this 130-year-old building. Hadrian's Gate, which you can reach by purchasing an Antalya flight ticket, can be reached from the center by shuttles and buses.
Yivli Minaret
The Yivli Minaret, which was built by the Anatolian Seljuk ruler I. Alaaddin Keykubat in the 13th century, is a place that was used as a Byzantine Church in the past and was converted into a mosque by adding a minaret. This structure, which is one of the first Islamic works, has a height of 38 m. It is located inside the complex, from which it takes its name, and has a dazzling beauty with turquoise tiles on its body. This minaret, which offers a visual feast to its visitors, is reached by a 90-step ladder.
Karaalioglu Park
It is one of the buildings with historical value. II to its construction. It was started during the World War II and today it is connected to the Muratpaşa district. Due to its central location, it is frequently visited by domestic and foreign tourists. There are cafes, casinos, various businesses, playgrounds and tea gardens with wonderful views in the park.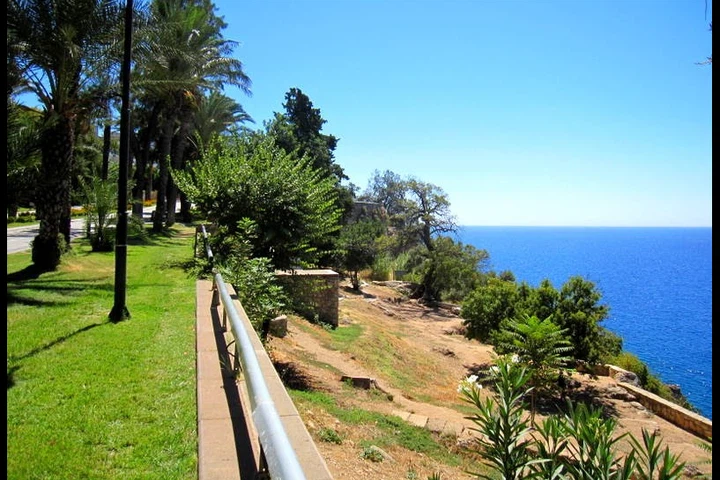 Marina
Antalya Airport, which can be visited by purchasing a flight ticket, is a place where many domestic and foreign tourists go because of its wonderful view and location. You can rent one of the yachts and boats to spend time in the marina or go to the unique places of the Mediterranean by joining the tours.
Antalya Aquarium and Fear Trophy
Especially recently, it is a very popular entertainment center among domestic and foreign tourists. There are 40 thematic aquariums in this entertainment center that attracts the attention of those who love architectural trips with its modern architectural structure. With a length of 131 m and a width of 3 m, the aquarium is the largest tunnel aquarium in the world. It is only 70 m walking distance to Konyaaltı beach.
This aquarium, which is a stop for those who are curious about the underwater world and who want an exciting journey, also allows to visit the world's seas with multidimensional cinema technology. It is a different alternative for those who want to meet the most poisonous and exotic creatures of the world.
Alanya
Located 133 km from the center of Antalya, Alanya is among the must-see places in Antalya. Millions of domestic and foreign tourists come to the hotels here every year. It offers a nice holiday to its visitors with its famous beaches, nightlife and natural beauties. There are many hotels and hostels for people who are wondering how many days to stay here in order to visit Antalya. Among the most important beaches, Cleopatra Beach, Damlataş Beach and Incekum Beach are places with blue flags.
Belt
Kemer, 43 km from the center of Antalya, is a small town with impressive pine forests and a view of the deep blue Mediterranean. There are many hotels to stay in the district. Those who want to enjoy the sea can take the ferries departing from Antalya Kaleiçi marina.
Moonlight beach in its center is a popular place for those who want to enjoy the sun during the day and for a walk in the evening. There are places with all kinds of live music in Bar Street and shopping can be done in the bazaar of the district.
Kaş
Kaş, which has a unique structure, is a popular holiday destination not only in Turkey but also around the world. It is a place that attracts attention not only with its beach and lively district centers, but also with its ancient city bearing the traces of dozens of civilizations.
It is possible to find historical treasures all over Kaş, which was built on the ruins of ancient cities from the Lydian period. There are must-see places such as the Lion sarcophagus in the center, Lycian sarcophagi on the foothills, rock tombs, ancient city walls, and ancient theaters. You can reach here by purchasing an Antalya Airport flight ticket.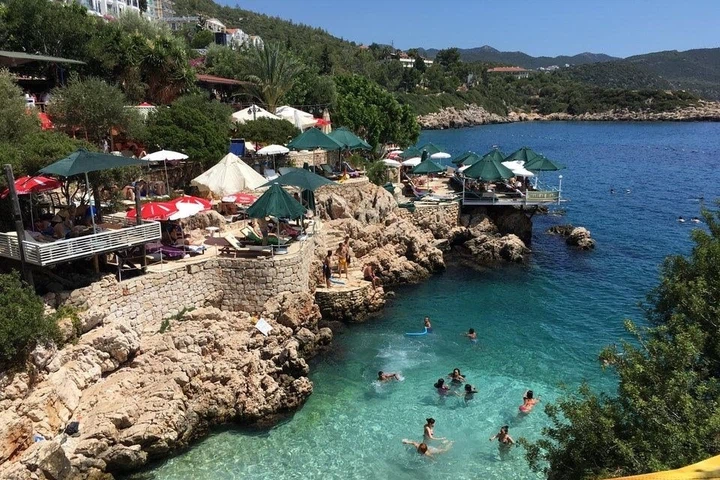 Antalya Popular Destinations