Ağrı Bus Ticket
Ağrı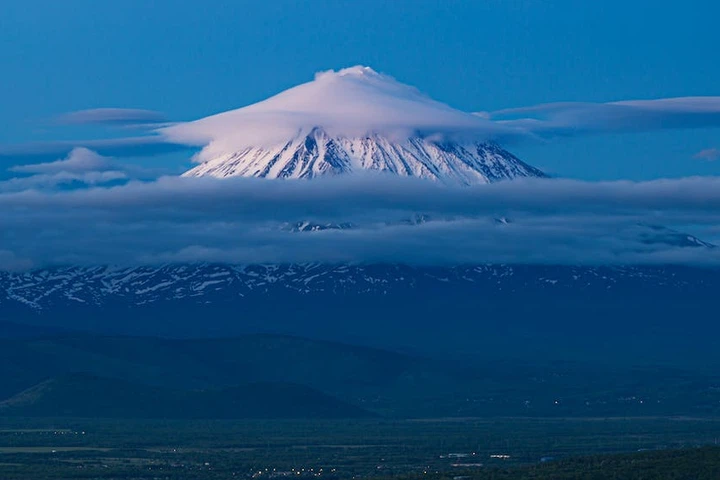 Agri City Guide
Anyone who wants to take a journey towards cultural and natural beauties should buy a bus ticket for Ağrı and set off immediately. You can start a pleasant trip to the city, which has many sights and places to see the highest mountain in Turkey. If you have not been to the Eastern Anatolia Region before, you can be quite impressed by this region.
It would be a city choice that everyone who likes to get to know different cultures will be pleased with. Apart from its historical and natural beauties, you can experience tastes that you will love as a food culture. Ağrı has a continental climate in terms of climatic conditions, it is quite cold and snowy in winter. It may be better to prefer warmer months, as walking is required. Considering that the summer months are also quite hot and dry, the best time can be spring and autumn months. There is a very successful ski center for those who want to choose it for their winter holiday.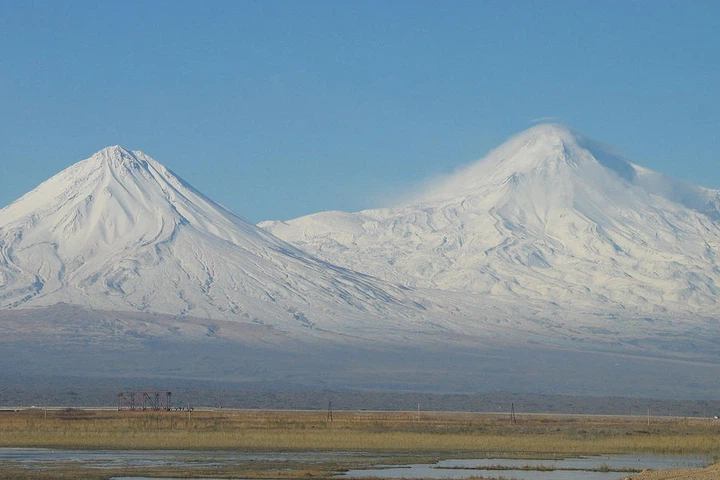 Mount Ararat
Mount Ararat, Turkey's highest mountain, is one of the must-see formations in Turkey. Fascinating with its magnificent structure, this mountain is home to the legend of Noah's Ark. This stop, visited by hundreds of both domestic and foreign tourists throughout the year, is, of course, the first in the list of places to visit in Ağrı. The highest point of the mountain is 5137 meters, it is the Great Ararat called Atatürk Peak. The mountain, which has two peaks, also has İnönü Peak, which is called Little Ararat. İnönü Peak is at an altitude of 3898 meters. Being a volcanic mountain, it is a geological structure that has also hosted scientific studies.
Mount Ararat has been named in many different languages and cultures. Visiting this mountain, which is very popular around the world, can be a fascinating experience. You can find the traces of Noah's ark between the two villages on the south side of Mount Ararat. This natural trail is visited by many people because it is curious. The part known as the place where the ship sits among the people is called Mount Judi.
Monk's Garden
It is told that the legendary love story of Kerem and Aslı takes place in this garden. It is a green garden with a very large area. Kerem, who crossed Mount Ararat to meet Aslı, met Aslı in this garden. You can include this garden, which is in nature with its impressive atmosphere, on your trip to Ağrı.
Fish Lake
Fish Lake, one of the natural beauties of the city of Ağrı, is worth seeing. It is a very high lake among the lakes in Turkey, with an altitude of 2241 meters. Villages around the lake obtain water from this lake for use and drinking. The lava set lake in the Aras Mountains is a very impressive formation. Thanks to the red-spotted trout found in the lake, it got its current name. On the island in the Fish Lake, velvet ducks hatch. Fishing is done about 5 months of the year in this lake where unique animal species can be seen. With its size and height, it is one of the natural beauties you should see during your visit to Ağrı.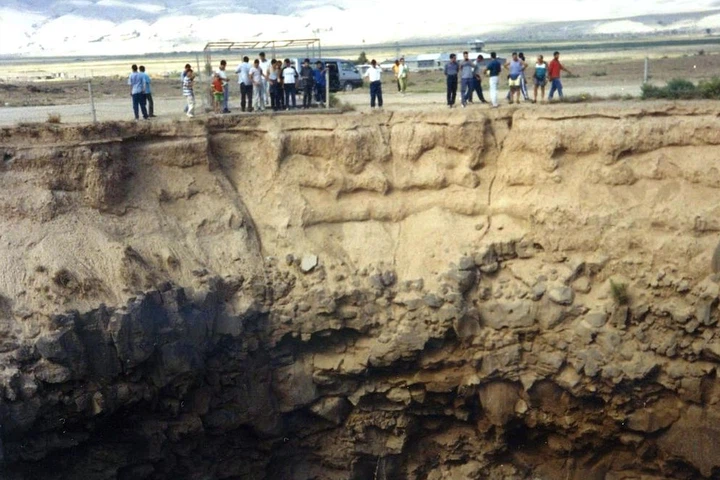 Meteor Pit
Ağrı is a karstic depression located to the east of Doğubayazıt. It has a depth of about 60 meters and a diameter of 35 meters. It is known as the second largest meteor pit on earth. It is a building that attracts the attention of both domestic and foreign tourists. Rumor has it that it was formed in 1892 when a meteor crashed into this area one night. You can reach here via the Ağrı Bus Terminal. It is one of the places you should definitely add to your travel list.
Tendürek Mountain
Tendürek Mountain, with its twin volcanic cones, is another must-see natural structure in the Ağrı region. It is an extinct volcanic mountain with a height of 3533 meters. It is a location that is in the center of attention of people who are especially interested in mountaineering. The 400-meter crater lake on the summit of Küçük Tendürek Mountain is quite fascinating. The geography formed by the flow of lava during the active periods of the volcanic mountain is a rare structure in the world. The rocks formed by the lava after freezing are quite interesting.
Urartian Castle
Urartian Castle in Ağrı is also called Doğubayazıt Castle. The castle, located on the steep cliffs, is quite magnificent. The traces of the damage experienced in the castle, which has been attacked many times until today, can be seen. It is one of the places that must be visited as a building that has witnessed the past history. When the tombs and structures inside the castle are examined, it is estimated that they are from the Urartian period.
Diyadin Hot Springs
Diyadin Hot Springs consists of a combination of several hot springs. The fact that the spas are physically healing causes them to be in high demand. Located in thermal water; It is very rich thanks to sulfate, calcium, bicarbonate, carbon dioxide and chloride. It is thought to be a source of water that is good for many ailments such as different skin diseases, rheumatism or bone diseases, neurology and gynecological diseases. The temperature of the water in the hot springs can reach about 78 degrees. Diyadin Thermal Springs, which has an environment that impresses with its visual beauty, is a very convincing place to buy a bus ticket to Ağrı.
Ice Cave
It is a cave named Ice Cave because of the ice layers inside the cave. The cave is 8 meters deep and 50 meters wide and has an elliptical shape. Due to its location in the pit and being quite cold, the waters inside keep ice constantly. Although the temperature inside the cave changes seasonally, it is generally cool. Fascinating plays of light and color can be seen inside the Ice Cave with the sunlight hitting it. There are many natural beauties in Ağrı. You can visit this cave, which is one of them.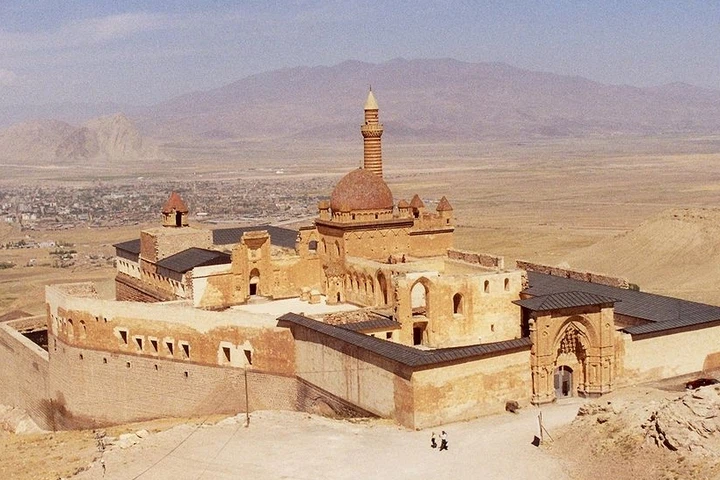 Ishak Pasha Palace
Ishak Pasha Palace, which has become one of the symbols of Ağrı, is an architecture that must be visited and seen. The palace, which was built on a high hill, bears traces of the Seljuk period. The ornaments and reliefs on the palace attract attention. Hand-carved embroidery to be seen in most of the palace is a work of mastery. In addition to being a historical architecture, it is also a very valuable structure in terms of art history. This important work, which was built in Ağrı during the Ottoman period, is open to visitors throughout the year.
Power Bridge
It is a natural bridge that is on the way to Köprü Spa and is said to be unique in the world. It is one of the places that Evliya Çelebi included in his Travel Book. It is named as Germ'ab-ı İbretnüma in the Seyahatname. The bridge, whose height and width are equal to each other, is 30 meters by 30 meters. It is possible to watch the Murat River from the bridge. People who like to be in touch with nature can enjoy this environment. While visiting a historical bridge, you can also feel the beautiful air of Ağrı.
The city of Ağrı is one of the favorite cities in eastern Turkey. Although it has a cold climate, it has a very favorable climate and geography for a ski holiday in winter. You can have a pleasant and enjoyable holiday by choosing different ski resorts. It is possible to set aside time for a day or for a long time. If you want to spare time for a day during your trip, you can easily reach the Ağrı Bus Terminal. You can be satisfied with everything you will experience in this city, which is beautiful in all four seasons. It can fascinate you with its nature and traces from the past. You will not be able to get enough of delicious local food in these lands where animal husbandry is done a lot. A trip to Ağrı, which hosts different mythological or legendary stories, should be prepared.