Ağrı Flight Ticket
Ağrı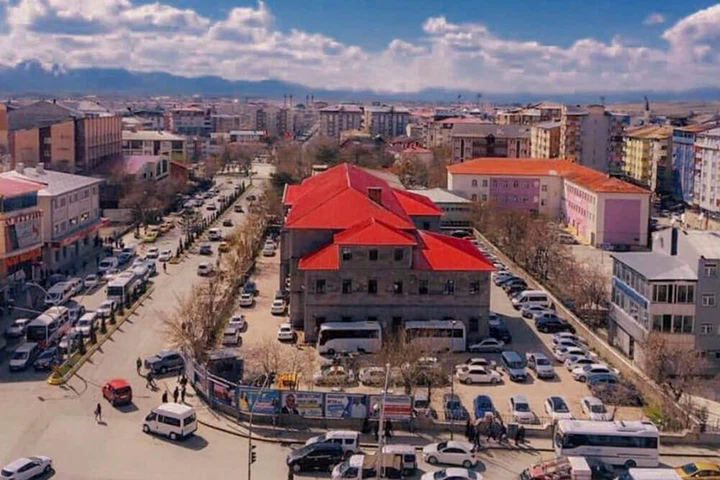 You can come to this city by purchasing a plane ticket to Ağrı or by using bus tickets. You can also come with your personal car. The city of Ağrı, located in the Eastern Anatolia region of Turkey, is somewhere between Upper Murat and Van. It takes its name from its own Mount Ararat. This city was registered as a parish in 1834, a district in 1869, and a city in 1927.
How to go to Ağrı?
There is one airport in the city called Ağrı Ahmet-i Hani Airport. In order to buy a flight ticket to Ağrı, you need to decide in which season you want to visit the city. Due to the climate of Ağrı, which is very cold and harsh in winters, it is very cold in winter and very hot in summer. For individuals who want to go to touristic places, we recommend that they come here in the spring. Agri Airport flight tickets can be purchased online or through travel agencies.
Mount Ararat
One of the most important places to see in Ağrı is of course Mount Ararat. Ağrı, which is a volcanic mountain, is a place liked by both local and foreign tourists due to its features. Only 65% ​​of the mountain is in the province of Ağrı. Like the 5137 m Atatürk Summit and the 3898 İnönü Summit, it offers a wonderful view to its visitors with its snow that does not melt in all seasons. Mount Ararat, about which there are many legends and epics, is exposed to intense touristic visits in almost every season.
In 1990, a climbing ban was imposed on Mount Ararat. However, this ban was lifted in 1998. Those who like to ski and are interested in climbing sports frequently visit this mountain.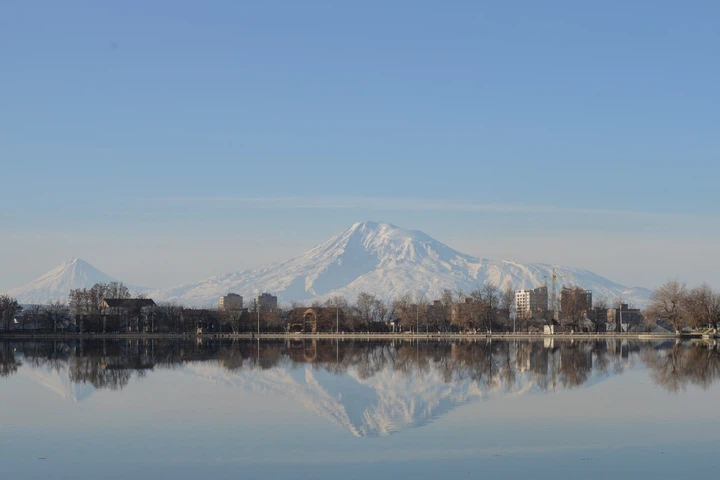 Meteor Pit
Those who want to visit the Meteor Pit, which is located 2 km northeast of the Gürbulak customs gate, 35 km east of Doğubayazıt district center, can buy a plane ticket to Ağrı. This region, which was registered by Erzurum Cultural Heritage Preservation Regional Board in 1988, is a natural protected area.
This pit, which has a depth of 60 m and an age of 35 m, is an important tourism place. It is said by the local people that a big meteorite fell here one night in 1982, that there was a big earthquake during this fall, and that the water resources in Gülveren Village started to flow blurry after this event.
It is the second largest meteor pit in the world. In addition, the landscape in the pit is unique and worth seeing.
Noah's ship
Noah's Ark Telçeker, located on the south side of Mount Ararat, is one of the natural structures among the Üzengili villages. In this region, which is one of the centers of faith tourism, local and foreign tourists are hosted every year.
A natural monument, Noah's Ark is a silhouetted relic. Noah's Flood and Noah's Ark, which are described in religious books, legends and myths, are among the must-see places in Ağrı.
The monument is a silhouette reminiscent of a ship. It is believed that this monument, located 3.5 km away from the Turkey-Iran transit route, is the trace of the ship that ran aground after Noah's Flood.
It is possible to reach here by city bus, private service vehicles or personal car from the center. A large number of local and foreign guests come here every season.
Dogubayazit Old Mosque
Doğubayazıt Old Mosque, also known as Beyazıt Şafii Mosque, was built during the reign of Selim I after the Çaldıran War in 1514. Located on a slope right next to Doğubayazıt castle, this mosque has a central dome and a single minaret. The building is made of cut stone.
This mosque, which has an iconic importance for culture and faith tourism, is a historical value. It has a very simple, aesthetic and minimalist structure with its main walls, entrance door, mihrab, narthex, wall piers, mihrabiyes, transition systems to the dome, arches on its walls, and windows.
Doğubayazıt Old Mosque, which can be easily reached by purchasing a plane ticket to Ağrı Airport, is 95 km from Ağrı city center.
The mosque can be reached by public transport, private services or private vehicles. For those who want to go by personal vehicle, there are parking and open parking spaces nearby. Entrance is free.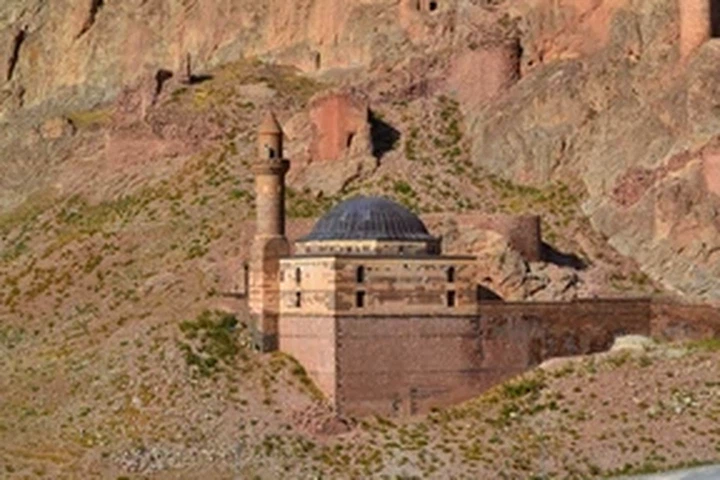 Dough Cupola
Hamur Vault, also known as İbrahim Pasha Vault, is one of the most remarkable places to visit in Ağrı for tourists who are searching for airport flight tickets.
The cupola has a historical value and has a developed structure. Unfortunately, the inscription found at the door entrance was battered; however, it is not known when and by whom this blow was made.
According to the legend, this is the II. It was built for the deceased children of Mir İbrahim Pasha, the grandson of Ishak Pasha. According to researches, the year of construction of this place is 1812.
The tomb, which has an interesting architectural structure, is located 13 km southwest of Ağrı city center. The entrance to this place, which attracts tourists due to its central location, is free.
Diyadin Hot Springs
These hot springs, named after the district in which it is located, are among the places to be visited in Ağrı. These hot springs, which are only 5 km away from the town center and attract the attention of tourists due to their proximity to the center, welcome guests in all seasons of the year.
There are also guests who come to the region for treatment purposes. Municipal bus and private shuttle vehicles can be used to reach Diyadin Thermal Springs from the airport. Those looking for an answer to the question of how many days it takes to visit Ağrı can stay here to spend time in the ski resort.
The water in the hot springs; It contains chloride, sulfate, bicarbonate, carbon dioxide and calcium. It is known that it is good for some diseases such as rheumatic diseases, bone calcification, neurological disorders, skin diseases. For this reason, Diyadin thermal springs are important in terms of thermal tourism. You can go here for a day or there are thermal hotels around for those who want to stay longer.
Eleskirt Guneykaya Ski Center
Güneykaya Ski Center located in Eleşkirt district is a great facility for those who love skiing. There are places such as walking track, children's playground and parking lot here. Apart from this, there are hotels and daily places where those who come to the ski center can stay.
There are also shops where you can buy the necessary equipment for skiing. You can also take private lessons for skiing.
Eleşkirt Güneykaya Ski Center, one of the places that became popular in winter tourism over time, is located 43 km west of Ağrı city center.
Fish Lake
Fish Lake, which is among the natural beauties of Ağrı, is one of the places that those who search for places to visit in Ağrı go.
It is a place on the Aras Mountains in the Eastern Anatolia region. It has the distinction of being one of the highest lakes in Turkey. The water of the lake is used as drinking water in the surrounding villages.
Its name comes from the red-spotted trout found in the lake.
Monk's Garden
It is one of the most beautiful places in the city and is thought to have originated in the 16th century. According to the rumor, this is where the love of Kerem and Aslı began. Foreign and domestic tourists come here every year. It is a green garden located in a dry land and its natural beauty is fascinating.
Admission is free and the garden is open 24 hours. Camping and picnicking can be done here. The most crowded period is spring and summer months.
It is necessary to stay here for a few days to visit this garden and explore Ağrı, which is a suitable place for large groups of friends, couples and children. There are many hotel and hostel options for those who are considering staying.
Ağrı Popular Destinations