Kayseri Flight Ticket
Kayseri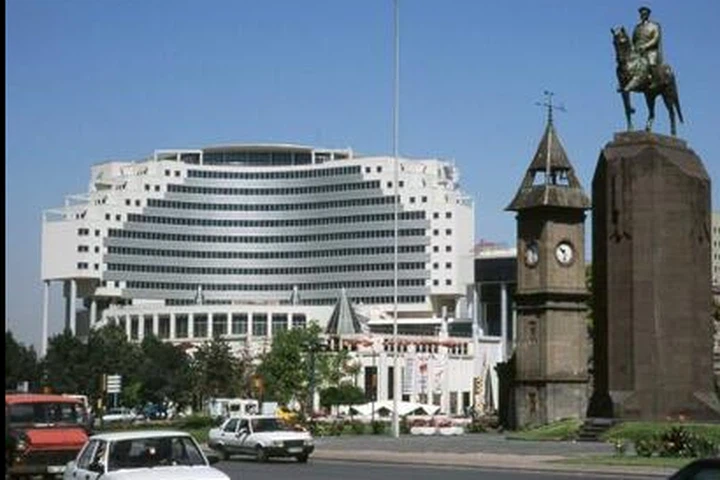 Before getting the answer to the question of how many days you need to stay here to visit Kayseri, you should research the places to visit in Kayseri. It is the 3rd largest city in the Central Anatolia region after Ankara and Konya. Depending on what you want to do here, you can take a 1-day trip or stay for a longer time.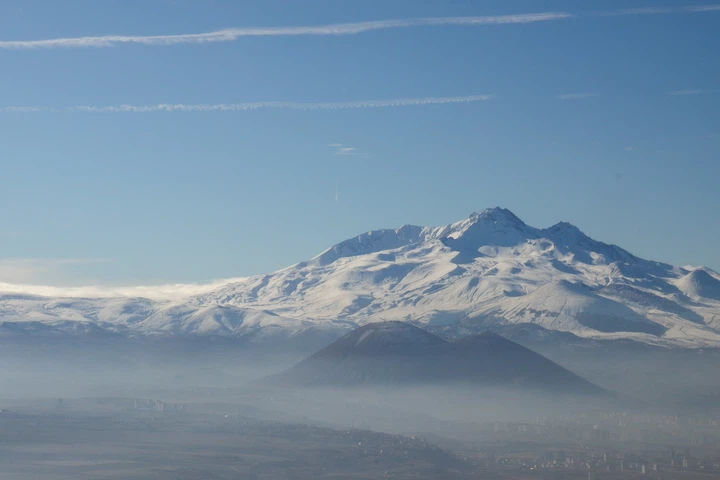 Erciyes Ski Center

Erciyes Ski Center, which attracts the most tourists in winter, is a very popular place. Because it's so popular, it may be necessary to book in advance to find accommodation at nearby hotels. Since urban transportation is very developed, you can come here by bus or shuttles.
Erciyes Ski Center, which has a spectacular ski track, has tracks where skiing can be done at different difficulty levels. There are many restaurants and cafes on the property. There are restaurants serving local delicacies and you can dine while watching the snow view. You can come to Erciyes Ski Center by purchasing a Kayseri Airport flight ticket.


Soğanlı Valley

It is a place where rocks, caves, and a church are among natural beauties that are very similar to Cappadocia. There are stone cemeteries in this place, which is known to have been used as a settlement during the Roman period. The Byzantines used the church here. Karabaş, Tokalı, Yılanlı and St. Barbara churches. Thousands of tourists visit this place every year because of its architectural beauties.
Soğanlı Valley, which is close to the cities of Kayseri - Niğde, and Nevşehir, is 15 km from the center of Yeşilhisar. There are bus and shuttle services from the center to here. When you come to Soğanlı Valley, you should definitely see these churches. List of churches located here:
• Head Church
• St. Barbara Church
• Domed Church
• The Hidden Church
• Snake Church
Check-in times to the churches are between 08:00 AM and 07:00 PM.


Kayseri Science Center

Located in the Anatolian Wonderland, Kayseri Science Center is a building with a 2300 square meter indoor exhibition area and 160 exhibition units. The subjects of the exhibitions are the Preschool Period, Daily Life, Technology, Basic Sciences, and the city of Kayseri.
This science center, which has workshops and laboratories where various educational programs are organized, is a must-see for those who go to Kayseri. Kayseri Science Center, where visitors have a fun time, offers both visual and auditory wonderful experiences.
You can choose buses or shuttles to get here from the center. Check-in times are from 09.00 AM to 05.00 PM.


Gevher Nesibe Hospital / Medical Museum

Kayseri, which became an important center as the intersection points of caravan routes in the 13th century, is a very important science and art center due to this feature. It is said that there are 15 madrasahs from the Seljuk period. Among these madrasas, the Çifte Madrasah, which was built as a hospital, is the first medical center in Anatolia.
Kayseri Medical History Museum is located in Çifte Madrasah. This museum was built between 1205 and 1206 in the name of Gevher Nesibe Sultan, the daughter of the Seljuk ruler, for her brother. One of the most important features of this place is that it is the 11th largest hospital built by the Turks and it is the first hospital where medical education is given. Due to this feature, it is also known as the first medical center in the world. This medical center, which had different education departments, also had a pharmacy department. Located in Mimar Sinan Park today, this hospital belongs to Erciyes University Medical History Institute. In 1982, it was converted into the Museum of the History of Medicine.
Gevher Nesibe Hospital is open to visitors between 09.00 AM and 05.00 PM.


Ali Mountain Underground City

The underground city, which was cleaned in 2010 and gained a bright atmosphere, is a must-see place in Kayseri. Ali Mountain, which is 528 m long, has different characteristics when compared to other places. It is said that the stone door in the exit gallery was built for defensive purposes to close the gallery and to hide the section that continues to the back.
Ethnography Museum / Güpgüpoğlu Mansion
Opened to use as the Ethnography Museum in 1983, the museum has artifacts such as glass and tiles and is an ideal place for cultural tourism. It attracts many domestic and foreign tourists every year. If you want to visit the ethnography museum, you can come here for 1 day or stay in Kayseri for a longer time by staying in a hotel or pension. The answer to the question of how many days you need to stay here in order to visit Kayseri varies according to the places you want to visit.


Kayseri Republic Square

Cumhuriyet Square, one of the liveliest places in Kayseri, is one of the places to be seen. This square, which has a history of 5000 years, is a symbolic square where modern structures reflect the historical traces of the city. Kayseri Castle in the square is one of the most remarkable places. This castle was used during the Roman, Seljuk, and Ottoman periods. It has a history dating back to the 3rd century BC. One of the structures worth seeing is the Clock Tower. This clock tower II. It was built using cut stones during the reign of Abdülhamit. It is an important tower in terms of history and symbolic values ​​of the city.


Kadir Has City and Mimar Sinan Museum

You can buy a Kayseri flight ticket to come to Kadir Has Kent and Mimar Sinan Museum, the first digitally designed and prepared information center. This place is very popular due to its digital design. The entrance floor of the museum, which has 6 floors, is the City Museum. On the other floors, there are places where you can have a pleasant time, such as a restaurant, cafe, and viewing terrace.


Hacer Valley and Forest

Hacer Forests, located in Aladağlar National Park, is the best post forest in Turkey. Tracking is ideal for those who like to do mountain sports. The area covered by this forest, which is very close to Kapuzbaşı Waterfall, is 2750 hectares.
There are walking areas in the forest and it is possible to see many plant and tree species here. Visitors can have fun here by participating in activities such as paragliding, touring skiing, Jeep safari, nature walks, and rafting.


Kayseri Ataturk House

Kayseri Atatürk House, one of the most beautiful examples of traditional Kayseri houses, is important not only in terms of architecture but also because it is the house where Mustafa Kemal Atatürk stayed when he first came here. This mansion, which was built in the 19th century, is one of the old Turkish houses belonging to the Young Osman Period.


Aladaglar National Park

Aladaglar is one of the most favorite places of tourists who come to Kayseri for holiday. Kayseri Airport flight tickets can be purchased to come to the national park located here. The national park, which has an area of ​​55000 hectares, has geological values.
There are glacial lakes, waterfalls, and forests and they are beautiful to see.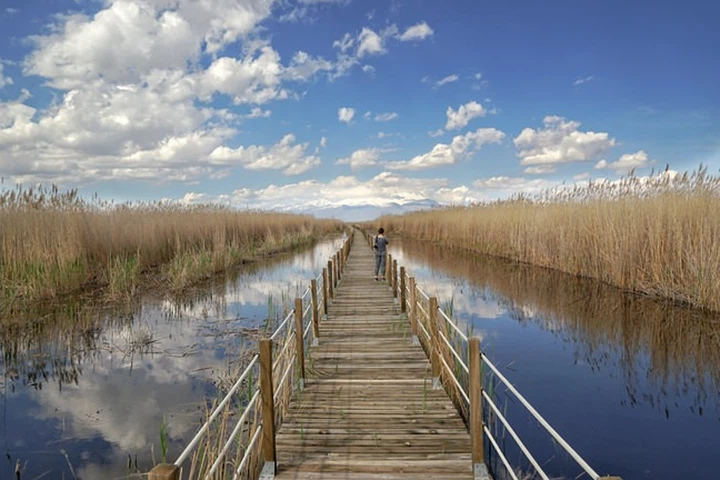 Kayseri Popular Destinations