Elazığ Bus Ticket
Elazığ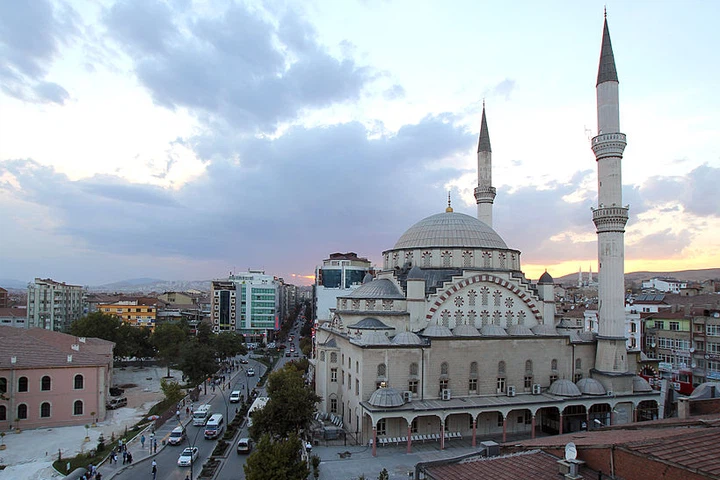 Elazig City Guide
With Elazig bus ticket opportunities, many people can reach the city of Elazig, which is considered the pearl of eastern Anatolia, in a comfortable and convenient way. Welcoming its guests in the best way possible with its rich historical structures and magnificent nature, Elazig provides full travel opportunities. Elazig, which is at the forefront as a valuable settlement in every period of history, is very rich both historically and culturally. Especially in Elazig, which has developed much more in terms of tourism in recent years, beautiful structures and places continue to host travel lovers.
Elazig is also known as the fourth largest province of the Eastern Anatolia region. With its deep-rooted history, it also has the position of the transition center of the region, which it is looking for, which gives unforgettable moments. This city is highly developed both in terms of transportation network and places to visit. Elazig bus ticket deals, on the other hand, bring those who want to travel to Elazig to the region in the best way.
When to go to Elazig?
In the city of Elazig, which has continental climate characteristics, the summer months are extremely dry, and the winter months, on the contrary, are cold and rainy. When compared with other Eastern Anatolian provinces, it can be said that the city of Elazig has a softer atmosphere. While the average temperature is 1 degree in the winter months, the average temperature is 25 degrees in the summer months. The city receives a lot of precipitation especially in the spring and winter months. The coldest month of this city passes in January while the hottest month is known as July. Most of its territory is steppe. Oak and juniper forests are abundant in the high mountains. If an ideal time to go to this city is to be determined, spring and summer months are recommended. However, in general, Elazig is a city that can be visited easily during 4 seasons. Hazar Baba Ski Center, located 30 km from the city, offers unique times for those who love winter sports, while many hot springs in the region are visited by those who want to be treated with healing waters.
Elazig Attractions
Offering unforgettable moments to its guests both in summer and winter months, Elazig is located in the Upper Euphrates section of the Eastern Anatolia Region. The natural beauties of this city, which has a lot of historical places, are able to impress those who see it and give unforgettable moments. Places to visit in Elazig make Elazig travels unforgettable and provide valuable time to spend.
Elazig Archeology and Ethnography Museum
Elazig Archeology and Ethnography Museum is home to many historical artifacts and remnants from the pre-BC era, which were unearthed as a result of various excavations. Many items, from items such as carpets and rugs to silver and copper, are exhibited here. Elazig archeology and ethnography museum, which has managed to be among the important museums of Turkey, consists of 3 different sections. The secretion of a large number of details belonging to different periods in each section provides an unforgettable mother stage and also contributes to the fact that the visitors are on a vascular journey. This museum, which is a must-visit in Elazig travels, attracts the attention of history lovers.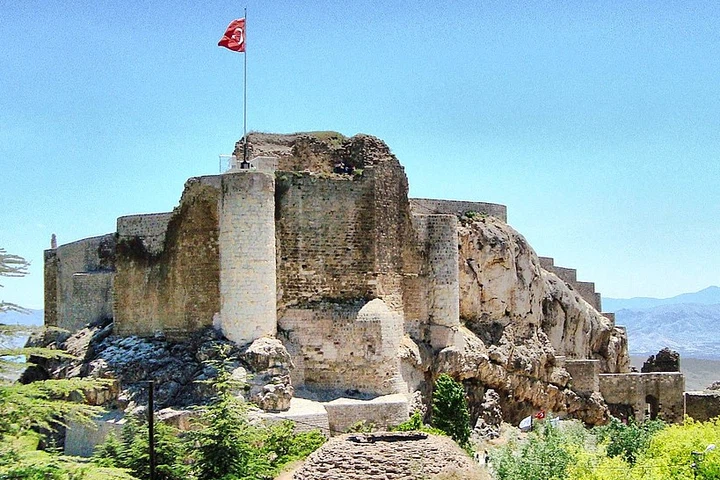 Harput Castle
Located on the Harput Hill of the same name, Harput Castle has a historical texture and is located in a very ideal location. Its history, which dates back to about 8th century BC, suggests that this unique castle was being built by the Urartians. You can also take unique photos in the castle, which you can visit to see the whole city from above and discover that the whole city is laid out under your feet. It is possible to come across many historical ruins in this castle, which has 2 parts as an inner castle and an outer castle.
Ice Cave
When it comes to places to visit in Elazig, the importance of this place is quite high. The cave, which is approximately 11 km away from the city center, is appreciated both for its historical texture as Tayyip, and for being a wonder of nature and tourism. Since there is underground air flow in the cave, which is estimated to have a depth of 200 m, even visiting it during dry months or months will make you feel cold and cool. In winter, on the contrary, a warm weather occurs in this cave. You can experience interesting experiences in the cave, whose natural structure was not damaged in any way in 1990, and both the steps and the lighting were provided.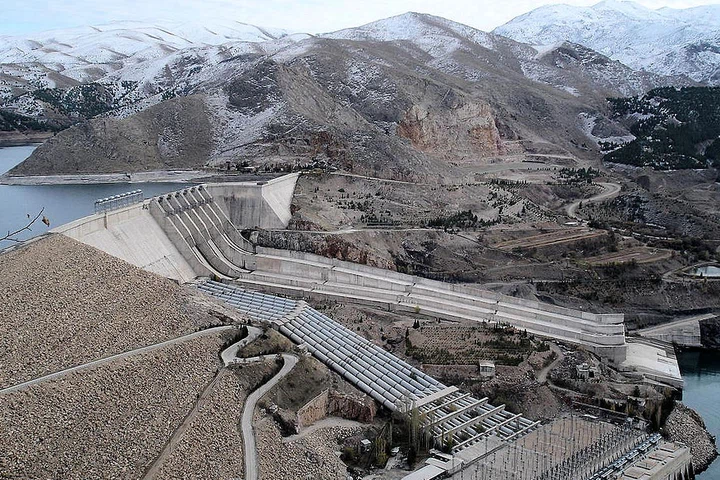 Keban Dam Lake
Known as Turkey's second largest artificial lake, Keban Dam Lake covers an area of approximately 675 kilometers. The city of Elazig, which has a natural structure, is extremely suitable for hunting. In this city, where land hunting is extremely common, water hunting and fish production are also very common. Many fish species, including earring and mirror carp, live in this unique reservoir. Separate Electricity is also produced here. This unique place, which has an important place in terms of energy, met 20% of Turkey's energy needs in the early days of the rat. Currently, it is known that it meets approximately 8%. This giant dam, built by Turkish engineers, is approximately 45 km from the city center. In addition, since there are many recreation areas around the dam lake, urban places and visitors can have a pleasant time there. You can visit this place by reaching here easily via Elazig Bus Terminal.
Cincir Waterfall
Çırçır Waterfall, which has an important place among the natural beauties of the city of Elazig, is considered the youngest waterfall in the world. This waterfall, which offers a wonderful view, is visited by many visitors, especially in summer, and provides relief. It is recommended that you visit this waterfall to spend time alone with your loved ones in nature and to enjoy nature to the fullest. This place, which welcomes you with its immaculate atmosphere and large garden, allows you to taste breathtaking fish with its various trout restaurants.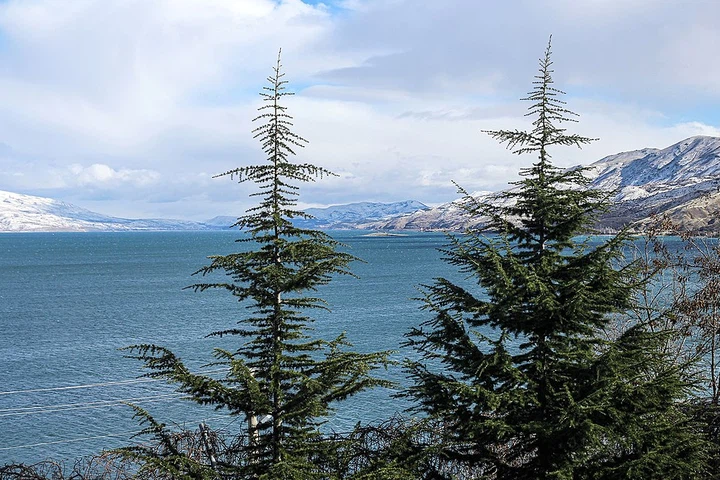 Lake Hazar
Hazar Lake, which is approximately 26 km from the city center, has a length of 22 km. This place, which welcomes many people during the summer, allows the guests to spend their time in a pleasant way with its beach. This place, which is surrounded by many recreational facilities, camping areas, restaurants and other facilities, is ideal for spending time in touch with nature. Also, many water sports are done here.
Virgin Mary Church
The Virgin Mary Church, which has a deep-rooted history of 1,800 years, has a very important historical place and is also known as the Yakubi Church. It is estimated that this place, which was used by pagans to hide their idols when it was first built, was later turned into a church. The unique church, which has survived many repairs and has survived to the present day, is quite famous both in Turkey and in the world and will preserve its value. You can also visit here via Elazig Bus Terminal.