Ankara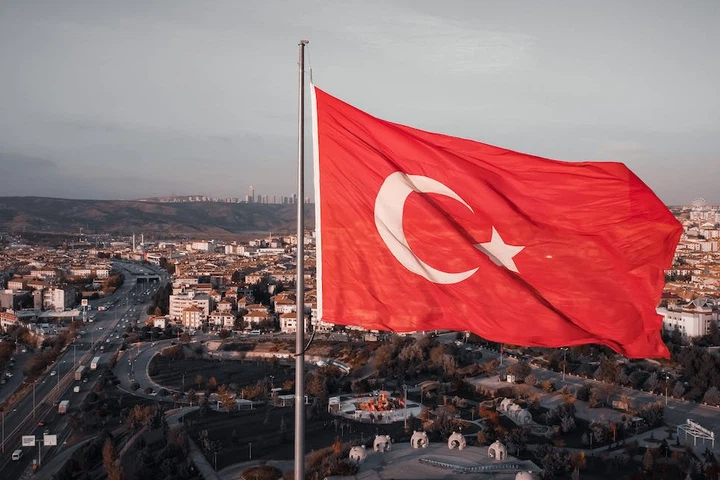 By purchasing a bus ticket to Ankara, you may embark on an exciting adventure to Turkey's capital. It is a city that has housed many distinct civilizations in the past due to its central location in Anatolia. The traces of the civilizations that have resided there may still be seen today. There are several areas within the city where you may explore vast woodlands.
Ankara is a fairly huge city to visit, with world-famous museums, major retail complexes, and historical attractions. Throughout the year, it attracts both Turkish and international visitors. This city, which is the capital of civilizations, has numerous historical sites to see. It is highly rich in terms of sites to see, therefore it could be helpful to go by organizing to see everything.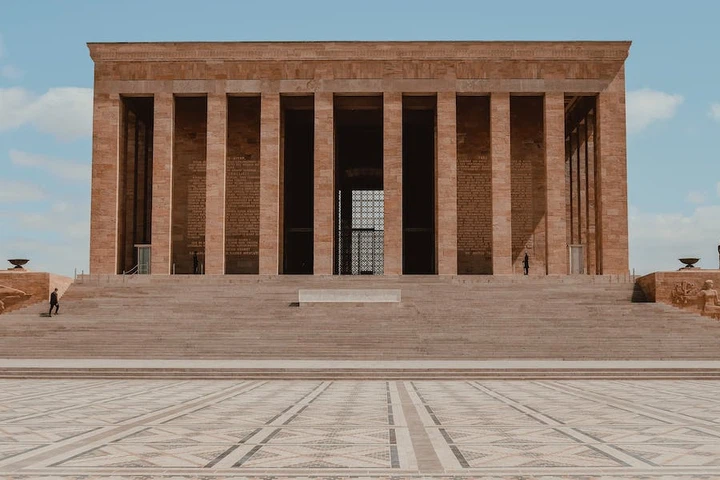 Anıtkabir (Mausoleum)
The grave of Mustafa Kemal Atatürk, the founder of the Republic of Turkey, is exceedingly valuable and significant. This spiritually significant location draws a lot of interest from both Turkish and foreign tourists from all over the world all year long. While visiting Ankara, the first thing to see is Antkabir. Ankara is home to Antkabir, whose majestic edifice can be viewed from all across the city.
The intricate building is accessed after strolling down the lion road. Because of the respect shown to Atatürk, your journey is highly significant. You may have a delightful tour to the museums and the main edifice, which houses the tomb. Its historic framework and the significance of each artwork displayed in museums are enormous. The lit scene you will see when seen from various positions in the evening will captivate you. If you're preparing a list of sites to see in Ankara, start with Antkabir.
Kugulu Park
Ankara's Kugulu Park is well-known. You can visit here if you wish to spend some time in a tranquil park amid the trees. It could be a good idea to take short breaks at the park's eateries. On important occasions and holidays, Kuğulu Park hosts a variety of activities and performances. This renowned park is readily accessible due to its central placement.
Ankara Castle
Ankara Castle is a magnificent edifice with a long history reaching back to antiquity. The Persians even stayed at this fortress. The tale of its historical background, as well as the fact that it has firmly preserved its architecture, draws attention. The vista of Ankara at your feet after ascending the fortress is stunning. Small mementos may be purchased at the gift stores located throughout the castle. You may enjoy tasty local foods while admiring the scenery at the restaurants.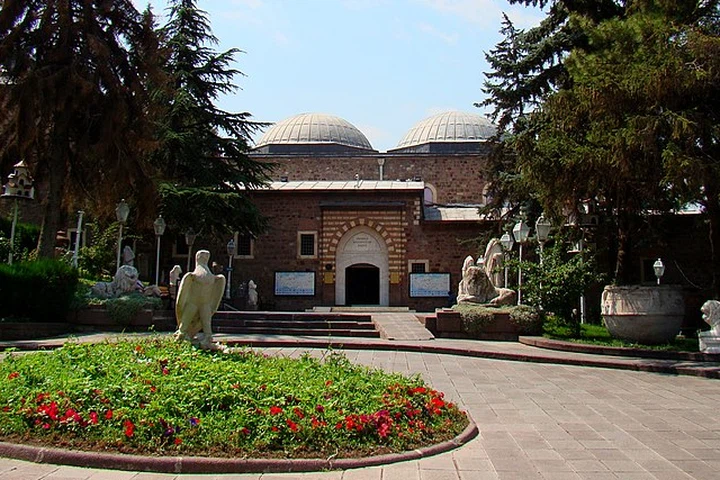 Museum Of Anatolian Civilization
Amongst museums in Ankara, it has the most visitors. It is a significant museum for archeology and history. The museum is located in the Altındağ area and is accessible by public transit from Ankara Bus Terminal. Many items are on display in the museum, which allows visitors to learn about all of Anatolia's civilizations. In the exhibition, you may view things from the past as well as pieces that people utilized while living their lives.
MTA General Directorate Museum
The MTA Museum in Ankara attracts a large number of inquisitive visitors. It is among the sights that should be seen, particularly by those interested in mining and geology. It opens its doors to anybody who wishes to discover more about the world they live in, not only those who study relevant subjects. This is among the best museums to visit. You may learn a lot of new data from the pebbles displayed at the exhibition areas where souvenirs are sold.
Ancient Roman Theatre
The Ancient Roman Theatre, well-known among theater enthusiasts, is one of the most popular attractions to visit in Ankara. This remarkable theatrical area was inherited from the Roman period. It has endured to this day thanks to the preservation of its ancient construction. This stage has hosted world-class theatrical productions. Those who visit the antique theater in nature may be enchanted by the past.
Atatürk Forest Farm
The Atatürk Forest Farm, which is among Turkey's most important sites, is extremely valued. Atatürk developed a lovely woodland that must be viewed in Ankara. Everyone needs to visit it since it is an important legacy left by Atatürk. You may have great meals inside the farm's amenities.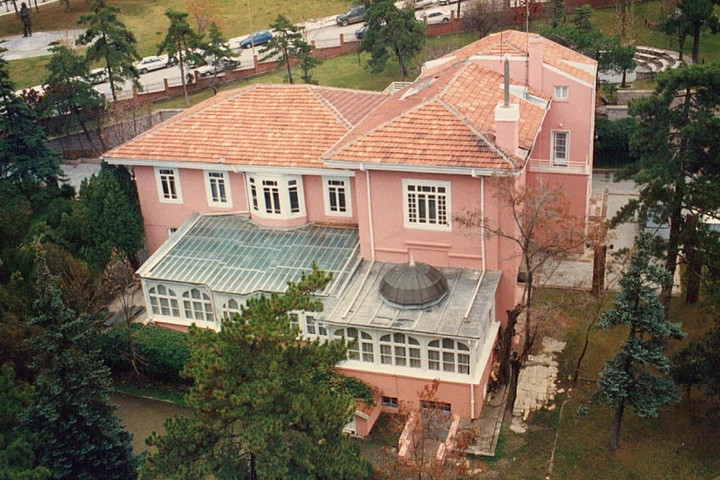 Pink Mansion
The Pink Mansion, one of the residences where İsmet İnönü resided for a long period, is one of the attractions to see. Spending time in this home during the dry years of the republic allows one to observe the past mirrored. Everyone who visits Ankara must see this palace, which represents the national past. Weekday visits are available, but appointments must be made in advance.
Susuz Lake
Susuz Lake, situated in Ankara, perfectly portrays the city's atmosphere and nature. Because of its nature, it is ideal for both activities and travel. You may enjoy yourself by having a picnic at one of the nearby parks. Taking images of the lake scenery might help you build long-lasting memories. Preparing your itinerary before purchasing Ankara bus tickets will guarantee that you do not overlook any of the destinations you want to see.
Hacı Bayram Veli Tomb
Hacı Bayram Veli Tomb is a popular destination for both local and foreign visitors. It is one of the most visited shrines. Visitors can make wishes or pray that according their religious beliefs. It is among the shrines that folks who enjoy visiting such sites should go to. There are several graves in Ankara that you may visit by learning about the other tombs.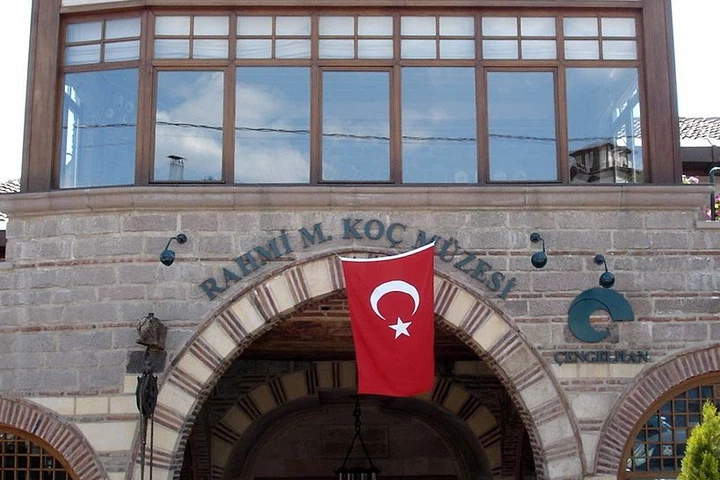 Rahmi Koc Museum
The place is Ankara's first industry museum, which opened in 2005. It is positioned just across from Ankara Castle's main entrance. It's an excellent chance to see both the exhibition and the castle. The Rahmi Koç Museum is divided into two main structures, Safranhan and Engelhan. With its internal architecture, it is a great museum. It is one of the museums that attracts both local and international visitors. In the shows, you may see the most unique collections and items. It can be an excellent place to visit if you want to go back in time. One of the most intriguing sites to see in Ankara is the Rahmi Koç Museum.
Botanical Park
It is among the best spots to get out of the city and reconnect with environment while in Ankara. The Botanical Park features a walk-through area with green trees and flora. You can discover calm by eating well at the park's eateries. You may snap photographs with the view of Atakule, one of Ankara's emblems. Some sites in the Botanical Park may look extremely familiar to you. The Botanical Park has appeared in several films.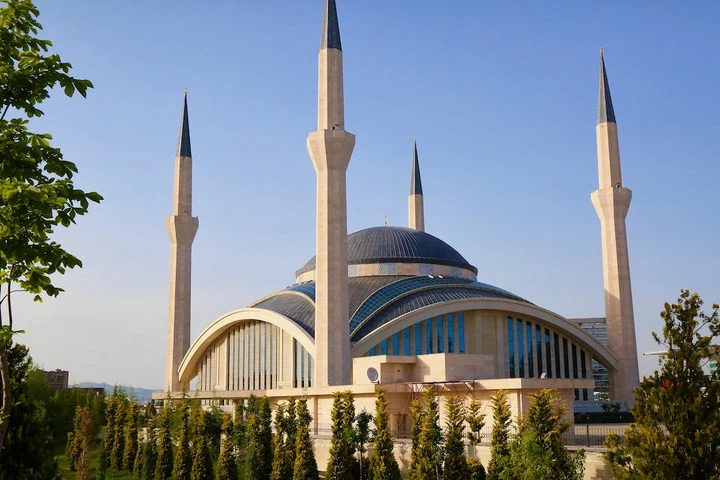 Ahmet Hamdi Akseki Mosque
The Ahmet Hamdi Akseki Mosque represents one of Ankara's most renowned mosque. The structure's architecture is beautiful. It is a really spectacular mosque with a great ambience in the evening hours when the lights are switched on. Its design incorporates contemporary elements. It is possible to worship while on a visit. The scale of the structure amazes tourists.
Many of the locations you want to see are near to Ankara Bus Terminal. You may quickly travel to various sites across the city without having to deal with the burden of transportation. People who like to visit in the wintertime should travel to Elmadağ Ski Museum. Amongst galleries in Ankara, this is the most unusual. When it snows, the Elmadağ Ski Museum, which depicts the history of its surrounds, provides breathtaking vistas. By listing, you should be able to view all of the locations to visit in Ankara. You may find not only locations to visit, but also highly successful restaurants. Because it is a large city, you will most likely find what you are searching for. If you come across an Angora Cat on your delightful journey, it may wow you with its lovely beauty.
Stations of Ankara