Erzurum Bus Ticket
Erzurum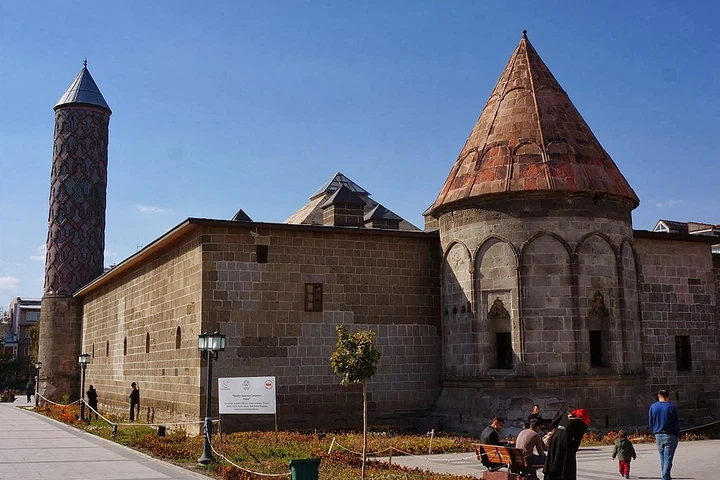 Erzurum City Guide
With Erzurum bus ticket opportunities, many people can travel to Erzurum in a much more convenient and comfortable way. Located in the Eastern Anatolia Region, Erzurum is also the largest city of the Eastern Anatolia Region. A part of the city, which stands out as the 29th most populous city in Turkey, is located within the borders of the Black Sea Region. Established on the skirts of the Palandöken slopes, this city has hosted many cultures and civilizations since the past.
The Silk Road, which is an important trade route, also passed through this city and this city has always been at the forefront with its rich lands. The main source of livelihood in this city is agriculture and in addition animal husbandry. The city, which also has an important place in terms of winter tourism, is worth seeing with its impressive nature and history that makes it almost time travel. With Erzurum bus ticket deals, you can explore this city and enjoy all the beauties of this city to the fullest.
When to go to Erzurum?
Weather conditions are also extremely important for those who want to explore the city of Erzurum. The city, which is surrounded by mountains on all four sides, is one of the highest cities in Turkey, so cold weather prevails here. In the city, which is extremely cold in winter and snowfall is observed, summer seasons are hot and dry. Spring is the most ideal period to make an ideal trip in the city, which has a harsh continental climate. If you want to have a winter holiday and enjoy the high mountains, you can choose to come during the winter months and stay in various accommodation options.
Places to Visit in Erzurum
Surrounded by mountains on all four sides and home to many cultures, there are many places to visit in this city. Places to visit in Erzurum also help those who visit this place to have a pleasant and full time. With its historical and cultural structures, natural beauties, winter tourism effects and much more, Erzurum promises unforgettable moments to all its visitors.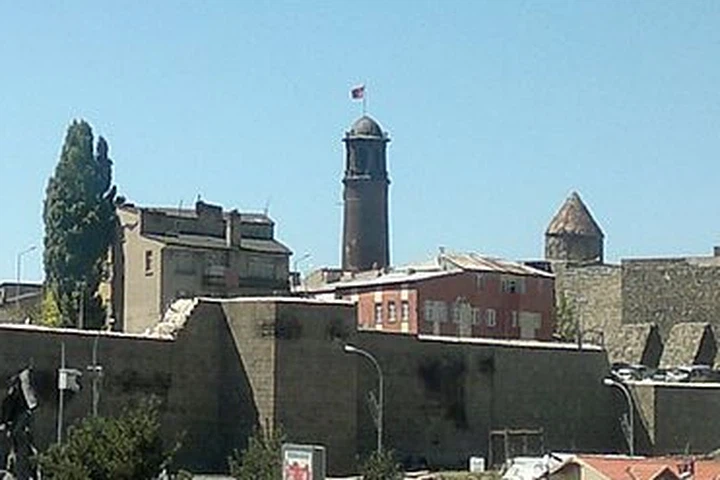 Castle of Erzurum
When it comes to places to visit in Erzurum, Erzurum Castle, which has managed to become a symbol of the city, is at the forefront. This castle, which is estimated to have been built by the Roman Emperor Theodosus in the 5th century, has a length of 2 thousand meters. The castle, which has an impressive beauty and unique views, is also used as a barracks today. It also houses a Clock Tower in this castle and offers the best examples of Turkish architecture in a unique way with the Kale mosque. This castle, where many civilizations such as Sassanids, Arabs, Persians and Assyrians ruled, passed into the hands of the Turks in the 11th century. Although the walls of the outer castle are unfortunately in ruins today, the walls of the inner castle are still standing.
Erzurum Ulu Mosque
This mosque, which was built in 1179 during the reign of Saltuklu Melik Nasiruddun Muhammed Bey, offers a congregation capacity of 6 thousand people. In this way, the mosque, which has gained the status of the largest mosque in the city, has five interesting doors. This mosque, which has two doors in the east and three doors in the north, has been repaired 5 times until today. It is recommended that you include the mosque, which has a very old history and has hosted different civilizations, in your travel list. The mosque, which has a covered structure, provides ventilation in a natural way. You should definitely visit this place, which has managed to attract the attention of tourists with its impressive exterior architecture.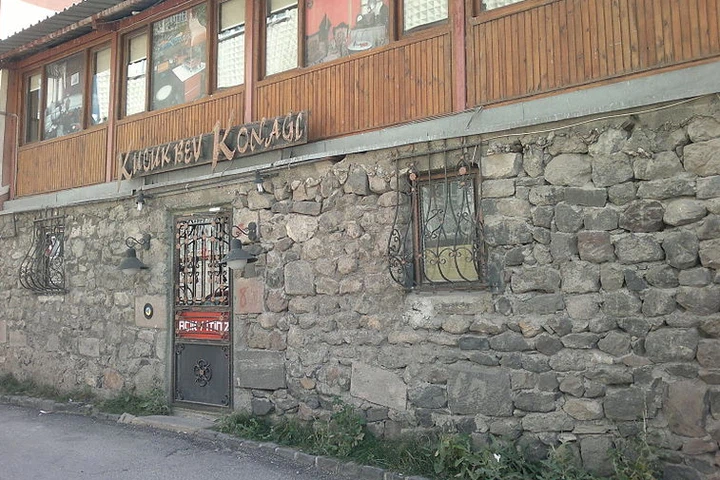 Erzurum Houses
Erzurum Houses, which reflect the best examples of Anatolian Turkish architecture, have a two-storey structure and the ground floors of the houses are generally used as living spaces. These houses, which have cooking and winter rooms on the ground floor, also have large rooms that can be used for purposes such as barns and cellars. Most of the houses were unfortunately destroyed due to various wars and fires. However, the remaining houses were repaired and reintroduced to tourism. It is known that there are an average of 100 houses currently available. It is quite possible to come across the cultural traces of Erzurum city in these houses and to have the chance to taste many delicious foods. Moreover, these houses can be reached in a short time via Erzurum Bus Terminal.
Kocakaya Watchtower
This watchtower, located in the Başkale Village of Erzurum city, is located on the highest peak of the valley located here. The watchtower, which was built properly and some of its tours are still standing today, is also very interesting with its exterior architecture. The wall length of the tower, which was made of rubble stone, is approximately 4 meters. If the slopes are correct, the tower, which contains many amorphous, manages to impress the viewers with these interesting materials.
Erzurum Art Sculpture Museum and Gallery
Erzurum painting and sculpture museum and gallery, which is located in the first building where the Erzurum Congress was held, was built in 1864. This building, which was used for various purposes, continued to operate widely. However, after the painful fire that took place in 1924, unfortunately, the activities were stopped. This building, which was transferred to the Ministry of Culture and Tourism in 2011, has been restored in accordance with its former state. There is also a large library inside the building.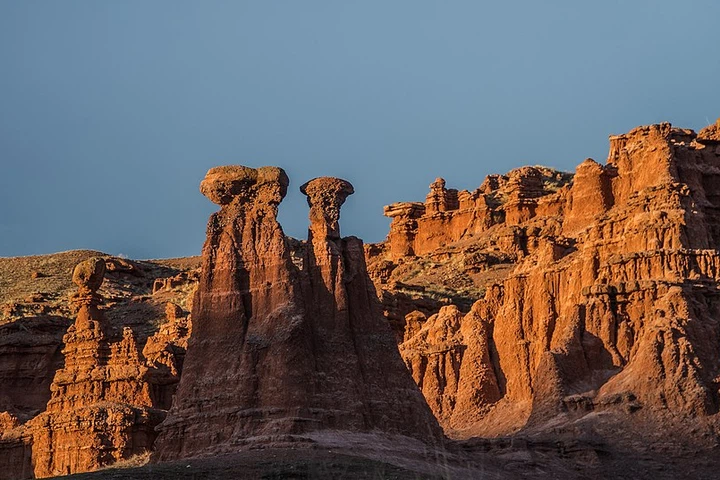 Narman Fairy Chimneys
The Narman Fairy Chimneys, which have a red color and interesting shapes, take their name from the district where they are located. This geological formation, which was formed as a result of the erosion of the soil by wind and rain, is only found here in this region. This place, which has taken its red color as a result of oxidation, amazes everyone who sees it and attracts everyone's attention. Many events are held here in order to have an important place in terms of tourism. In this way, this place, which hosts many local and foreign tourists, especially in the summer months, has also been taken under protection by the UNESCO Turkey National Committee. This natural beauty, which must be visited, will allow you to take many photos and have a pleasant time.
Tortum waterfall
This waterfall, which is 100 km away from Erzurum city, was formed as a result of erosion of landslide masses and then spillage. Known to be 21 m wide and 48 m high, this waterfall has viewing stairs. It is even said that these monitoring ladders are good for both heart diseases and problems such as shortness of breath. This place, which offers a completely different atmosphere in every season, will be able to host you in the best way. This place, which has a special place especially for nature lovers, has started to be used as a picnic area over time. It has also succeeded in making a great contribution to Turkey's electricity needs. You can also reach here via Erzurum Bus Terminal.