İzmir Bus Ticket
İzmir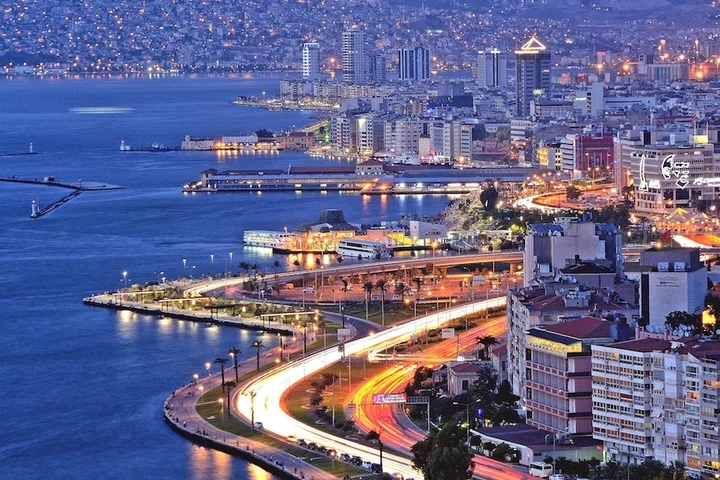 İzmir City Guide
Several individuals may visit İzmir, the most industrialized, biggest, and most famous city in the Aegean Region, in an extremely pleasant and safe manner thanks to the İzmir bus ticket options.
İzmir, Turkey's third biggest city, is located inside the Aegean area and is renowned as the "Pearl of the Aegean Sea." İzmir is taking steady strides ahead to become a city that draws attention as a busy and always active city in all seasons, with its business hubs, fair centers, and activities at home and throughout the world. This old city, which dates back 8,000 to 9,000 years, impresses visitors with its numerous ancient villages, historical landmarks, and architectural, including Ephesus and Pergamon. Many beachfront resorts in İzmir, such as Çeşme, Foça, Seferihisar, and Dikili, attract visitors who appreciate the sea, the beach, and the sun. Particularly tempting to tourists seeking a more economical vacation than Turkey's most opulent holiday destinations, such as Antalya and Bodrum, İzmir distinguishes out in special events throughout the year because of its dynamic nightlife and civilization facilities. İzmir bus ticket discounts provide pleasant trips for individuals seeking unique experiences in this distinctive city.
When to go to İzmir?
İzmir, like some other coastal areas, enjoys pleasant summers and winters. Despite its location in the Aegean region, the city has a Mediterranean climate. The coldest months are January and February. Nevertheless, even during these times, the temperature seldom falls below 6-7 degrees. The peak season for tourists and visitors, of course, is from May through September. Temperatures might reach 40 degrees Celsius during these months. Fortunately, local imbats provided some comfort to the residents of İzmir. In addition to the winter months, İzmir residents visit summer destinations to escape the city's congestion and activity. Consequently, the centre is calmer on summer weekends than it is during the winter months. İzmir, a seasonal city, is a popular tourist site that provides a variety of activities for visitors each month.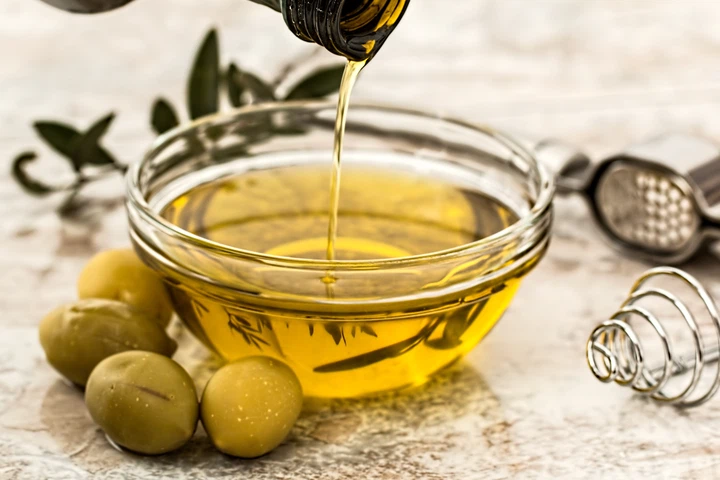 What to Eat in İzmir?
Whenever people consider of İzmir, they picture of the Aegean Sea, and when they consider of the Aegean, they think of herbs, olive oil, and fish. Cuisine provides a flavor of this one-of-a-kind city that loves the sea. There are remnants of Greek, Bosnian, and Jewish cuisine. İzmir offers a vast range of cuisines from breakfast to dinner. Pretty much every single meal requires olive oilIn İzmir that is rich in herbal foods like as chicory, nettle, radish, and ivy, it is practically difficult to find a table without veggies. Dark peas, eggplant, and chives are popular foods among İzmir inhabitants. In addition to these, the bomb, which is especially popular for breakfast, the exquisite sweet bomb loaded with chocolate, and, of course, kumru are some of the most popular meals in the İzmir area.
Places to Visit in İzmir
İzmir, situated in the Aegean Region's İzmir Bay, and the 3rd largest city in Turkey with a people of around 4.5 million, attracts many foreign and local visitors each year with its rich historical and natural charms. İzmir, one of the country's most significant trading, fairground, and student cities, is rich with remarkable historical treasures and spectacular structures around every corner. Konak Square and Gündoğdu Square are constantly vibrant and energetic in İzmir. It boasts a wide range of natural beauty, including seaside walking routes, old alleyways lined with typical Aegean homes, and a plethora of exhibits and activities. The locations to visit in İzmir that is known for its blue waters, the hotels and beaches of İzmir, which can accommodate any budget, and the districts, all of which are vacation paradise, provide wonderful experiences to all tourists.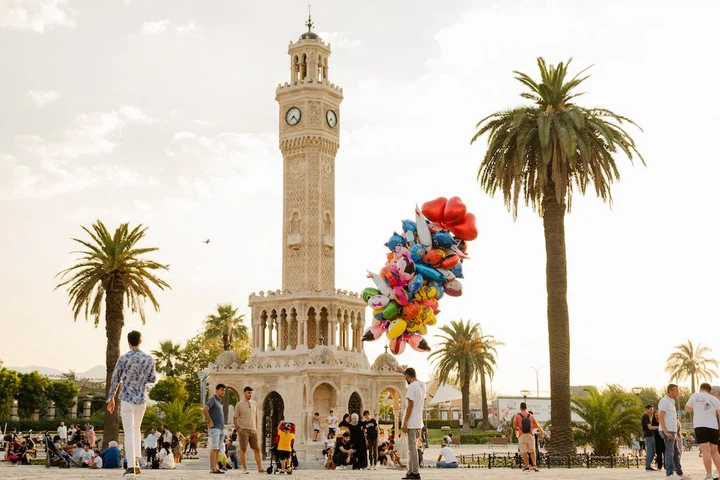 İzmir Clock Tower
The İzmir Clock Tower is consistently at the top of the list of sites to see in İzmir. The Ottoman Sultan II erected the İzmir Clock Tower, the city's most recognizable icon, in 1901. A work of art created to mark the 25th anniversary of Abdulhamid's ascendance to the throne. The spectacular 25-meter-high four-story clock tower, situated at the entrance to Kemeralt Bazaar, near to Konak Yalı Mosque, separates itself from the surrounding clock tower with its unique construction. The İzmir Clock Tower was constructed of cut stone and adorned with magnificent stone sculptures. Do not even miss the four waterfalls that encircle the clock tower, as well as the columns that represent North Africa. Sultan II of Oman Do not leave the neighborhood without photographing the İzmir Clock Tower that has a floor width of 81 m2 and is carved with Abdulhamid's relief monogram.
İzmir Historical Elevator
With its 58-meter height, the historical zmir Elevator, erected in 1907 by a well-equipped merchant and now one of zmir's icons, quickly captures the attention. The zmir Historical Elevator, located between Mithatpaşa and Nihatbey streets, is famed for its panoramic zmir view. There are 155 stairs in all. As you arrive at the top floor of the elevators, you will come across a restaurant and an overlooking deck. You may have a cup of tea on the terrace of the historic lift, which is worth visiting for its spectacular classical stone construction, while admiring the panoramic view of İzmir and taking one-of-a-kind images. Many more tiny cafés and dessert businesses may also be found on the street where the İzmir Historical Elevator is situated.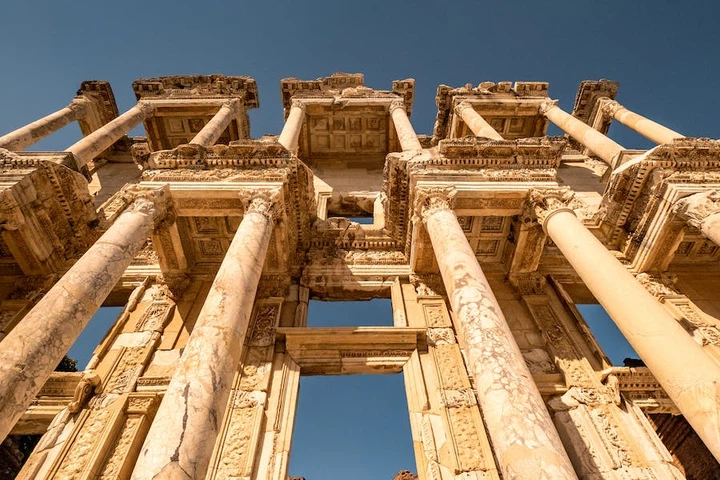 Ephesus Ancient City
This Ancient City of Ephesus is among the most visited historic assets in Turkey, and it is made up of several portions, including the atalca tumulus, Ayasrk Hill, and the House of the Virgin Mary, each of which is protected by UNESCO. Throughout its lengthy history, the ancient city of Ephesus, which is also on the World Heritage List and is one of largest towns of ancient, has taught numerous philosophers and scientists, such Herakletos and Hermodor. On a group tour, go back in time between the Ephesus Antique Theatre, the greatest amphitheater of antiquity with a capacity of 24,000 individuals, the Celsius Library, and Hadrian's Temple. One of İzmir's should indeed heritage places is the Ephesus Antique Theater, which hosts several significant international performances each year. As a result, you should include this fascinating city to your list of things to explore in İzmir.
İzmir Kültürpark
Founded on 20,000 sq m by Atatürk's command in 1936, Kültürpark features the Atatürk Amphitheater, 16 exposition rooms, 4 conference rooms, the Parachute Tower, a youth theatre, and sport facilities. With the past of İzmir, galleries, and many other institutions, it is possible to have a deeper understanding of the city's origins. Every year, İzmir Culture Park attracts both local and international guests with its creative and cultural events. Kültürpark, which has approximately 8000 trees and 200 plant kinds, attracts thousands of visitors to several international fairs, including the İzmir International Fair. It is quite simple to get here from the zmir Bus Terminal.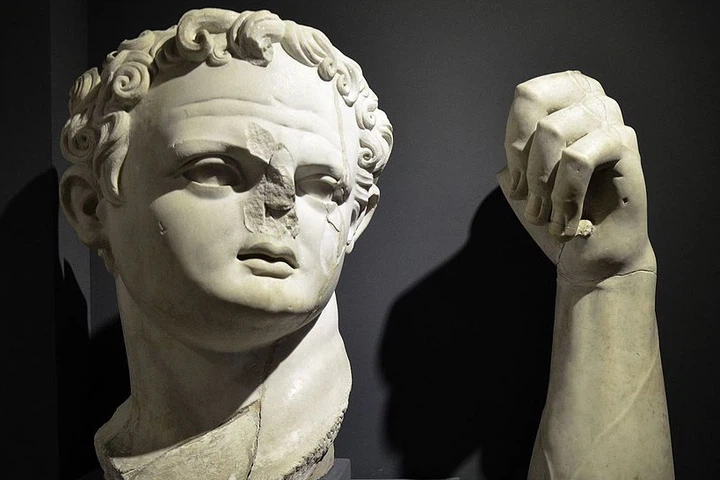 Ephesus Museum
The Ephesus Museum in İzmir's Seljuk neighborhood is one of Turkey's premier archeological museums, presenting priceless historical relics excavated from the world-famous Ephesus Ancient City. You may closely inspect hundreds of historical objects in the museum's collection, which includes the Ephesus Artemis sculpture, the marble Artemis sculpture head, the Egyptian priest statue, the Isis statue, the head of Socrates, and many more notable works. This museum displays many notable Ottoman era items, ranging from god sculptures to antique coinage. You may get in here from minibus from the İzmir Bus Terminal.