Adana Flight Ticket
Adana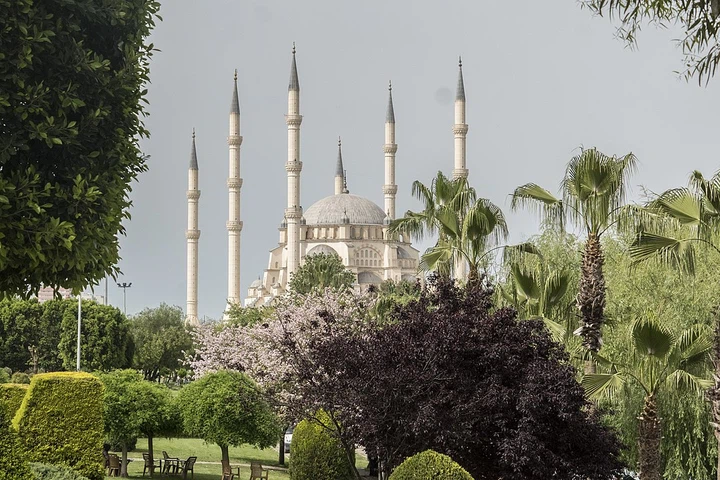 Adana is a city with many places to visit. This city, which offers the view of the Taurus Mountains and is surrounded by the Ceyhan and Seyhan Rivers, is a city with unique natural beauties, impressive historical treasures, lush green plateaus and clean beaches. It receives tourists every season of the year. The cuisine is famous for its kebabs, turnip juice and desserts.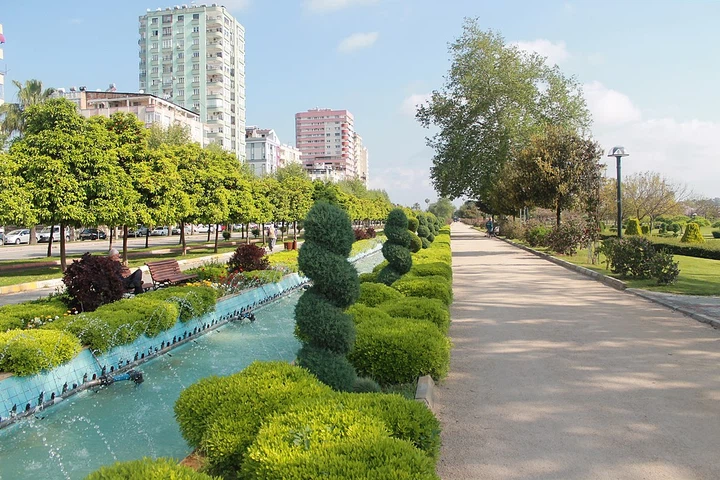 In Merkez Park, Turkey's largest park, there is one of Turkey's largest mosques, named Sabancı Merkez Mosque. There are countless places to see such as Çakıt Valley, Dokuzoluk Canyon, Kapıkaya Canyon.
When to go to Adana?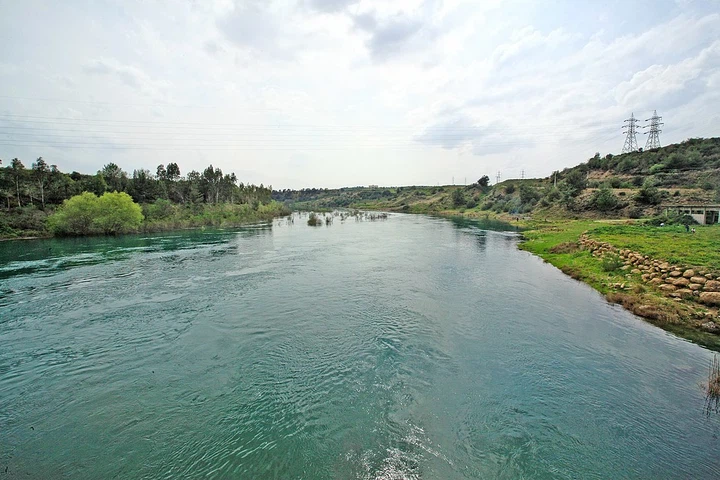 Thanks to the climate of the city, every period is suitable for tourism. It is a city with a typical Mediterranean climate. It has cool weather in spring and autumn, hot and dry summers and warm weather in winters.
Although all seasons of the year are suitable to come here, the best time to visit Adana is spring and summer. If you want to see the International Adana Festival, you should plan your trip for the last week of September.
How Many Days Do You Need To Visit Adana?
2-3 days is enough to visit the most curious places of the city. However, someone who wants to travel all over the city should spare at least 1 week.
Places to Visit in Adana
Before you buy Adana airport flight tickets, you should prepare a good travel plan. While making your plan, you can benefit from the suggestions we have prepared for you.
Historical Places to Visit in Adana
Adana, which has a long history, has many magnificent architectural works and various historical artifacts. We will talk about a few of them.
Stone Bridge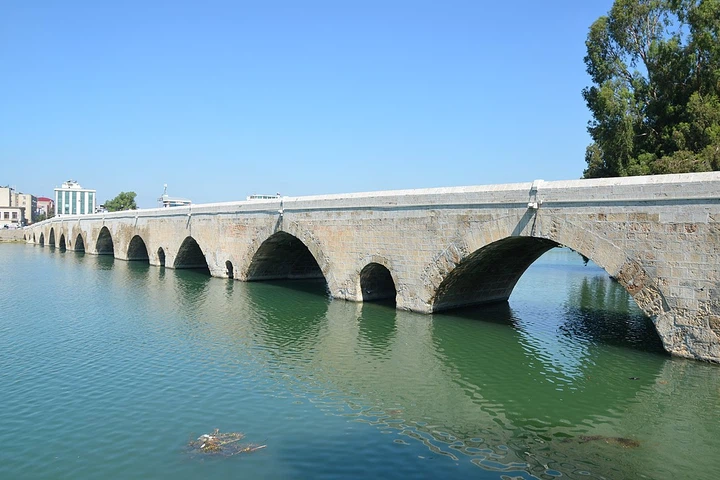 The Stone Bridge on the Seyhan River divides the city into two. Known as the Bridge of Justinian, this work was built by the Architect Auxentios in the 4th century.
The structure, which has remained intact since then, has a height of 13 m and a length of 319 m. It has been closed to vehicular traffic for quite some time. It is a place that should definitely be in the first place in the list of places to visit in Adana.
Sabanci Central Mosque
The construction of this mosque, which was built as a joint project of the Sabancı Foundation and the Turkish Religious Foundation, dates back to a recent time. However, in terms of architecture, it has an image that does not look for a historical work. The mosque has 6 minarets and can be seen from many points of Adana.
Clock Tower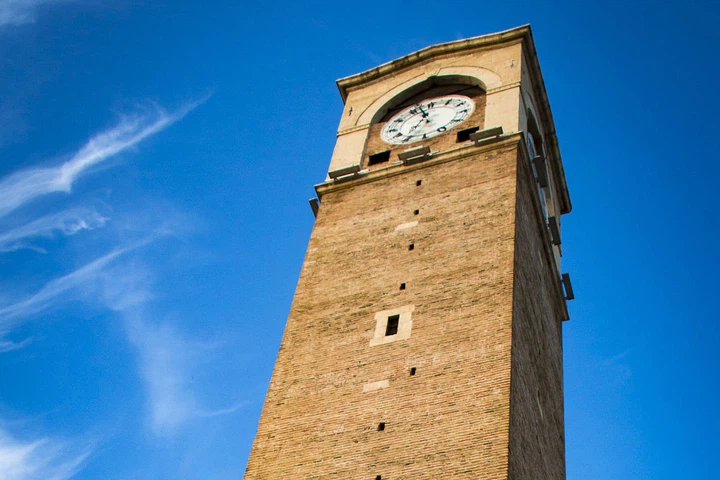 Adana Clock Tower is 32 meters long and is made of cut stones. Its construction began in the 1800s. In these years, the tower was used to give news every hour.
Adana Ataturk House Museum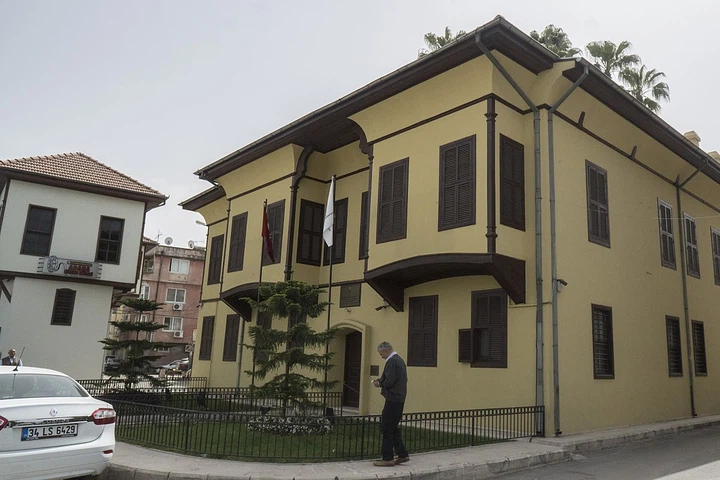 It is a mansion that has Ottoman architecture and must be included in the list of places to see in Adana. It is known that Ataturk stayed here for a while. This mansion, which was turned into a museum with the registration of the Ministry, is a place where works reflecting the history of the region, documents and photographs of Ataturk's travels are exhibited. Various items belonging to the period of the War of Independence are also exhibited.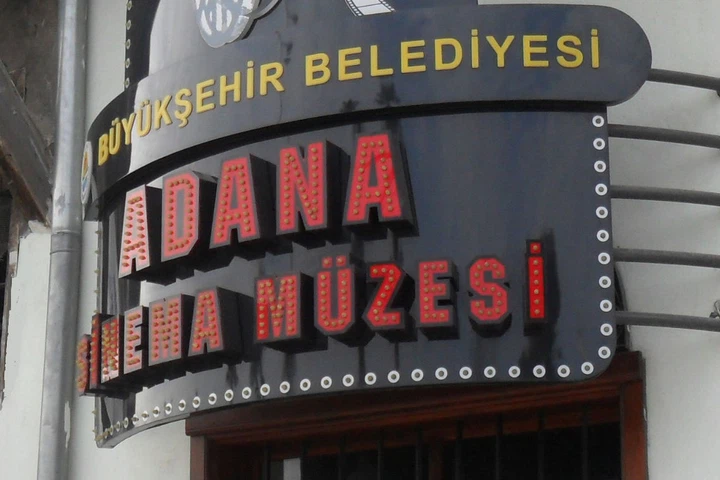 This place hosts many festivals and cultural events held in Adana. Many theater, cinema and other artistic events, especially the Golden Boll Film Festival, are held here. Some of the exhibits here are;
Movie posters
Wax sculptures of Adana artists
Items, documents and photographs from the history of cinema
Natural Places to Visit in Adana
Before you buy a flight ticket to Adana, you should learn about the places to visit. In this way, you can decide where you want to spend time and choose your ticket accordingly.
There are as many green areas as historical artifacts to visit in Adana. Let's examine some of them together.
Shepherd Dede Tomb and Park
Rumor has it that there was a shepherd whose grave was found here. Once this shepherd was a saint. One day, construction equipment started a work in the place where Shepherd Dede's grave was located. Had to buy land from here. But whichever worker hit his ladle here, his ladle was broken instantly. Nobody ever got any land.
This is one of the stops for those who want to see a beautiful view and visit the tomb.
Dinosaur Park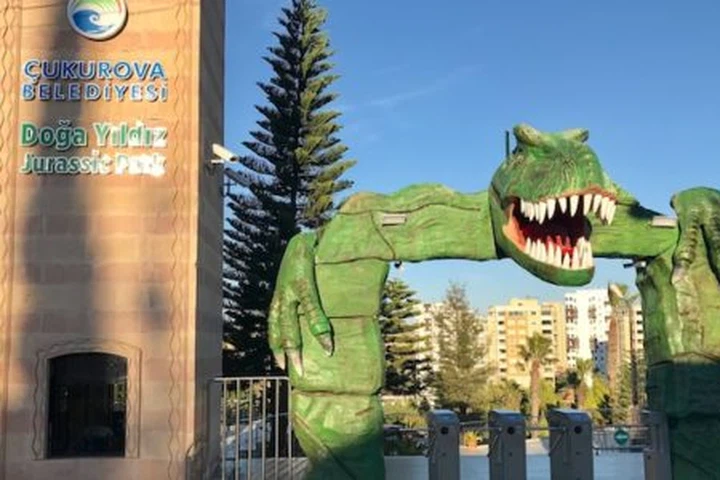 The two largest dinosaur models in the world are exhibited here. Models are sensitive to motion and sound. There are two fairy tale trees in the park.
Ataturk Park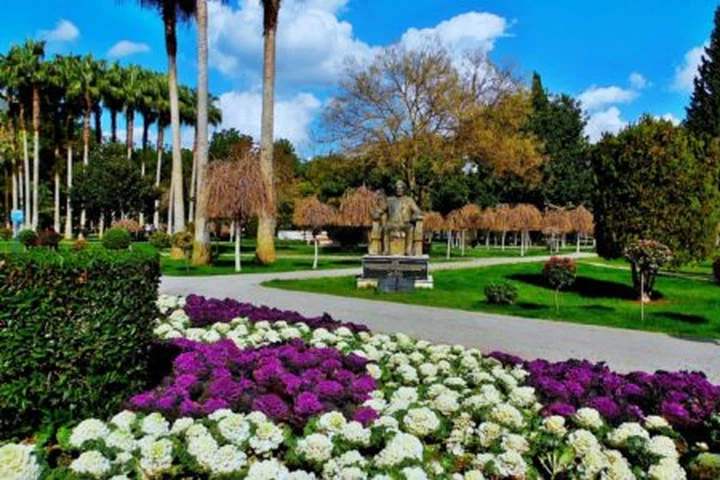 We have stated that 2-3 days are enough for the question asked by those who need how many days to visit Adana. If it is not possible to spare that much time and you are only going to visit for one day, you should not go without seeing Atatürk Park.
There are more than 1500 plant species here. Here you will have the opportunity to see many plant species that you have never seen or heard of before. Turkey's first nursery is in this park.
Kapikaya Canyon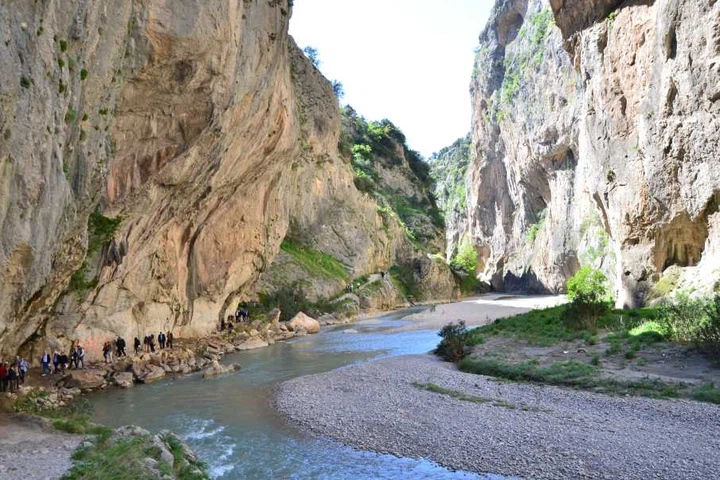 Only 7250 meters of this canyon, which has a length of 20 km, is open to tourism. It is a great place for people who love activities such as photography, mountaineering, hiking. You can explore a dazzling view from the viewing terrace. You can also feel peaceful by listening to the sound of the waterfalls here.
Seyhan River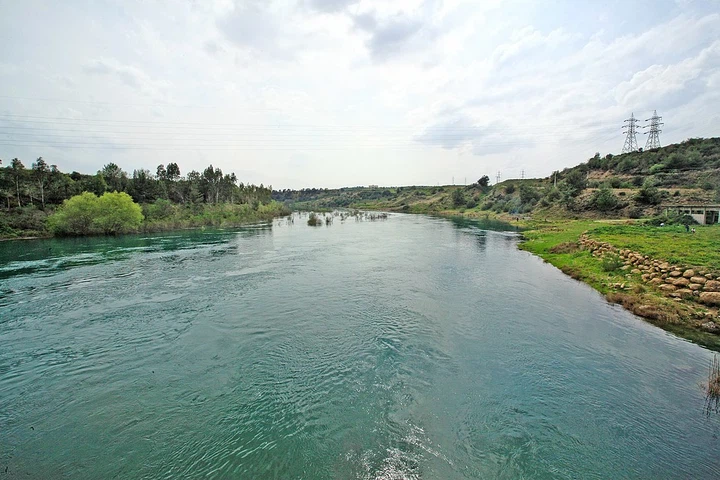 We mentioned the Ceyhan and Seyhan Rivers among the places to see in Adana. Seyhan is the largest stream flowing into the Mediterranean. It has a unique beauty and a clean air. It is an ideal place for those who love romantic walks.
Ceyhan River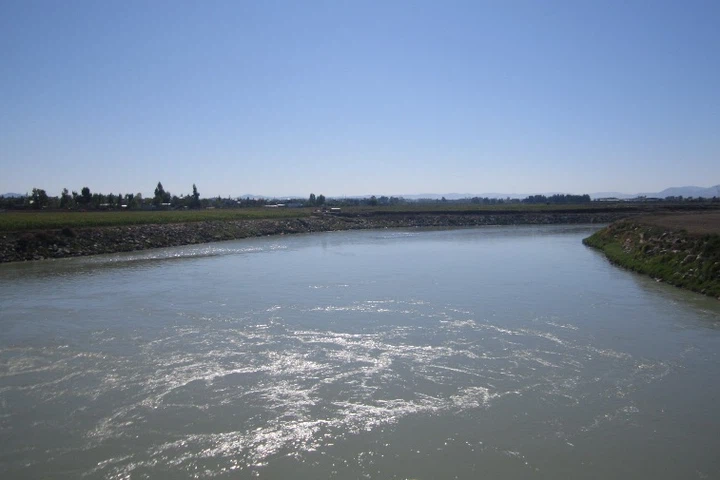 It is adjacent to Kurtkulağı Caravanserai and Kartepe Aslantaş National Park, which are close to this river, which is located near the Ceyhan District. Yılankale is also very close to here. It is an ideal place to see historical and natural beauties together.
Adana Central Park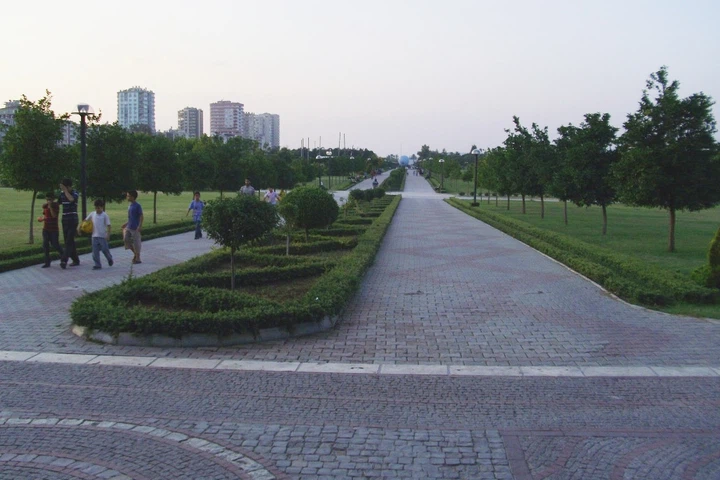 Built by Adana Metropolitan Municipality in 2004, this park is one of the largest parks in Turkey. It covers an area of ​​330 thousand square meters. Over 400 thousand plant species live here. Some of the sections in the park;
Amphitheatre
skating rink
Children's play areas
resting terraces
Cycling and running tracks
picnic areas
It is one of the must-see places to chat in the fresh air and enjoy a unique view.
How to go to Adana?
It is possible to reach the city by air, rail and road. Those who will go from Istanbul by car should follow the route of Bolu, Ankara, Aksaray and Pozantı. The road is about 900 km in total.
It is also possible to come to Adana by bus services. The bus terminal is 5 km from the city centre.
By purchasing a Adana airport flight ticket, transportation is also among the alternatives. Şakir Paşa Airport is the 7th busiest air transport hub in Turkey. There are frequent flights to domestic and international routes.
Where can I stay in Adana?
In Adana, which has accommodation alternatives suitable for every budget; You can stay in hotels, apartments and hostels. There are many hotels on Özler Street and İnönü Street. Among them, Çukurova Park Hotel, Hosta Hotel and Emir Royal Hotel are the most famous.
Those who want to stay in a quieter area may prefer places close to the Seyhan River.
What to Eat in Adana?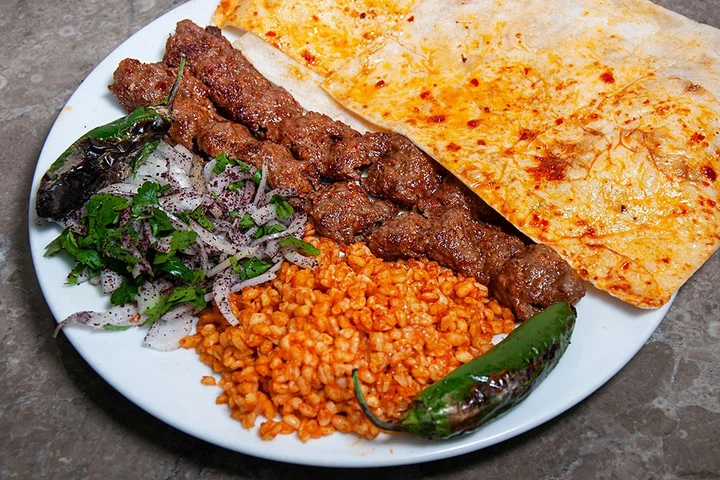 Adana, one of the most important cities of Turkey in terms of gastronomy, is most famous for its kebab. Apart from this, some of the local delicacies that should be tasted are;
Anali and Maiden Soup
Adana lahmacun
Stuffed meatballs
Raw Meatballs
spicy bread
Hirchik Meatballs
Humus
bici bici
Turnip
Şırdan
Milk with banana
What to Buy in Adana? Shopping in Adana
There are many things to buy in Adana, which has developed shopping opportunities such as its unique cuisine, nature and historical structure.
The most popular shopping places are Çakmak Street and Historical Kazancılar Çarşısı. There are many small and large shops here. Some of the souvenirs that can be bought in Adana are as follows;
Adana Yemeni
Karatepe Rugs
Citrus
Turnip juice
Cezerye Dessert

Nightlife in Adana
In Adana, which offers its visitors very good options for nightlife; There are many entertainment venues in regions such as Dam Yolu, Gazipaşa, and Turgut Özal. The people of Adana mostly prefer taverns and live music and fasils for entertainment. Favorite places:
Rumeli Tavern
Lagos Fish Restaurant
Elem Restaurant
Saki Tavern
Taskopru Tavern
Adana Popular Destinations