Gaziantep Flight Ticket
Gaziantep
Flights Arrivaling To Gaziantep
Izmir - Gaziantep
Dec. 31, 2023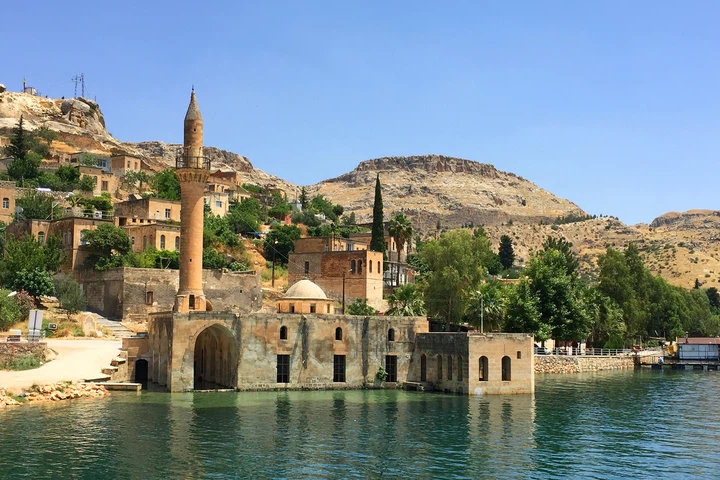 Gaziantep has very rich options in terms of places to see. There are many things that make this city attractive, such as historical artifacts, natural beauties, local flavors, and fun festivals. Antep, located in the Southeastern Anatolia region, is the 9th most populous city in Turkey. Antique buildings, museums, narrow streets, stone houses and much more await you here in this city, which is described as the "Paris of the East" and carries the traces of different civilizations.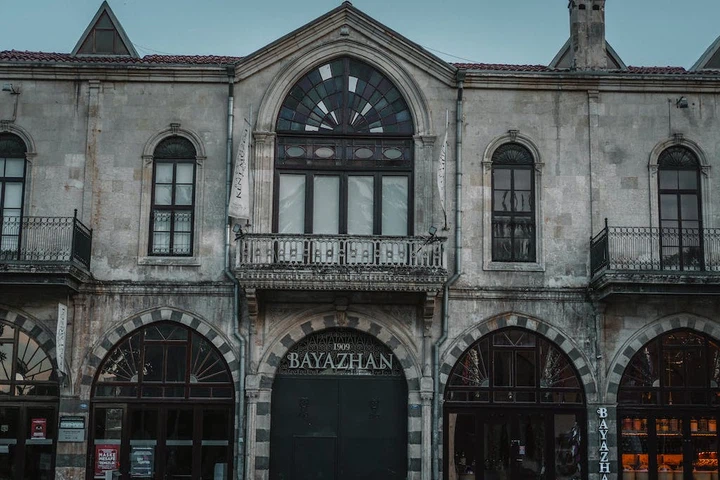 When To go to Gaziantep?
The air temperature in the city is very high in the period from June to September. In December – February, Gaziantep experiences its coldest days. It can be said that this city is beautiful in all seasons. However, the best time to visit this place, protected from extreme heat and extreme cold weather, is during the autumn season.
How Many Days Do You Need To Visit Gaziantep?
2-3 days is enough to visit this city. Of course, every second of this time will pass to the fullest. Because every corner of the city has a different beauty and surprise.
Gaziantep Places to Visit
Buying a Gaziantep flight ticket will be the first thing you want to do after reading this list.
Gaziantep Historical Places
There are museums, ancient structures and castles in this city, which has hosted many civilizations. Some of these works are:
Gaziantep Castle
Located at an altitude of approximately 25 m, this castle is located in the south of the Alleben Stream. It is unclear when it was built by whom. However, its history is estimated to date back to about 6000 years ago.
This place, which is known to have been used as a watchtower by the Romans once, gained its present form during the Byzantine period. There are 12 towers in the castle.
While talking about this castle, Evliya Çelebi wrote that there are 36 bastions; but they have not reached the present day. Today, the castle is used as Gaziantep Defense and Heroism Panorama Museum. Entrance is free.
Emine Gogus Culinary Museum
This museum, which is one of the most important places to see in Gaziantep, is located in the south of Gaziantep Castle. This museum, which introduces the culinary culture of the city, is Turkey's first culinary museum.
Here, the local dishes of Antep are exhibited with appetizing photographs. It is further beautified with wax sculptures.
Everything that needs to be known about Gaziantep cuisine, such as tableware, kitchen utensils, meals for special days and holidays, picnic tradition, wedding entertainment, is explained in the most detailed way.
Bayazhan Gaziantep City Museum
Beyazhan, where there are works reflecting the past and culture of the city, was turned into a museum in 1909. The museum, which has short promotional films on tinsmithing, coppersmithing, baklava, cooking and local handicrafts, makes a very impressive presentation.
Gaziantep Turkish Bath Museum
This museum, which was restored and opened to visitors in 2015, reflects the bath culture. It has three parts: hot, lukewarm and cold. Models and wax sculptures were used to explain the bath traditions. Various bath items are also on display.
Ataturk Memorial House Museum
This place, which was opened to visitors with the conversion of one of the traditional Antep houses into a museum, shows the deep-rooted history of the city. The items that Atatürk used when he came to Gaziantep are here.
On the upper floor of the museum is the Atatürk Research Library. The cups and dinnerware used by Atatürk are also exhibited. It is impossible to feel Atatürk's presence here and not to admire him.
Gorgo Mesuda Glass Works Museum
This museum, which is among the places to visit in Gaziantep, is very close to Gaziantep Castle. More than 4000 works are exhibited in the museum, which has 6 rooms. Some of those:
• Terracotta artifacts
• Bronze works
• Bronze and gold coins from the Byzantine and Roman periods
• Clay seal impressions
• Glass cups
• Tear and perfume bottles
• Liquid containers
• Necklaces and other jewelry
• Earthen lamps
• Glass bracelets
• Glass amphoras
On the other hand, in the workshop section of the museum, the blown versions of handicrafts and artifacts are presented to the visitors.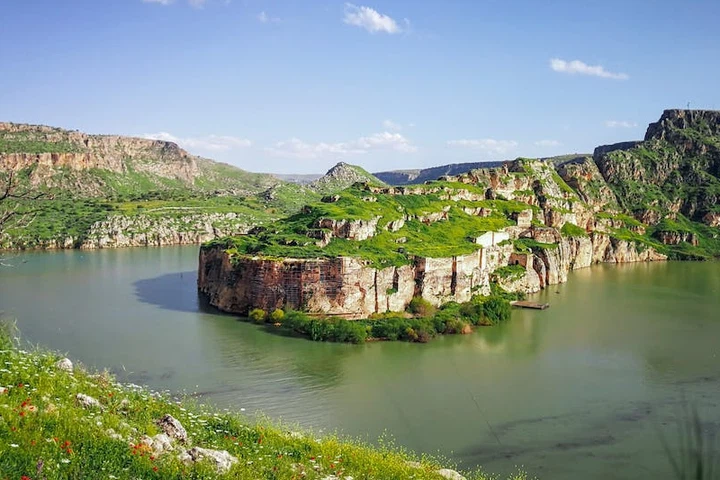 Natural Places to Visit in Gaziantep
It is possible to see different shades of green in this city. Among the places to see in Gaziantep, there are many options such as recreation areas, parks, plateaus and botanical gardens in nature. Some of those: Dülükbaba Recreation Area
This recreation area with its clean air and fascinating view is like the lungs of Gaziantep. There are different tree varieties such as almond, cypress, black pine and red pine in this recreation area located in Şehitkamil location.
Here you can also see the following places;
country casino
bungalow houses
picnic places
Fountains Children's playgrounds etc.
You can also camp with a caravan or tent. Barbecue free
Burj Nature Park
This park, which is a wonderful place with the zoo next to it, is located in Şahinbey district. You can go cycling or hiking in this place where you come to watch the scenery such as a picnic, barbecue, resting area.
Kavaklik Park
Passing through the Alleben Creek, this place is one of the oldest picnic areas in the city. Included are:
• Playing fields
• Tea gardens
• Bicycle paths
• Running and sightseeing tracks
• Gymnastics equipment
• Traffic training area for children
• Astroturf pitch
• Food and beverage facilities Picnic tables etc.
Gaziantep Highlands
We said 2-3 days to answer the question of how many days are needed to visit Gaziantep. At least 1 week is needed to fully explore Gaziantep. It is recommended to start from the plateaus for exploration.
Here there is an insatiable view and clean air. The soul of man feels an indescribable peace. You can go to plateaus such as Hızır Plateau and Sofdağı Plateau. If you happen to be in this city, you should not leave without going to the highlands. While the sweet breeze caresses your skin, the sparkling water will take away all your stress. They are the best places to feel alive.
Fun Places to Visit in Gaziantep
There are many options for entertainment in Gaziantep, which has pleasant places where you will not notice how time passes. As an example of these; Gaziantep Game and Toy Museum. This is a very interesting museum not only for children but also for adults. It deals with the stories of toys in a rational and impressive way.
Hundreds of toys are exhibited in the museum located in the Bey neighborhood and visitors feel like they were in their childhood.
There are toy versions of everything, such as fairy tales, theatre, movies, tea sets and cartoon characters' toys. There are also the first toys on the second floor of the museum. For example;
• First puzzles
• Lehmann toys, the first German toy brand
• The first doll house (Doll House) Barbie doll's first version
• Toys such as Teddy Bear and Japanese monkey plushies
Gaziantep Zoo
This is the largest zoo in Turkey in terms of surface area. Various kinds of chimpanzees and monkeys live in this place in the forest. There are 21 different aquariums right across from the monkey cages here. Many different fish species live in this aquarium.
There's more to the zoo than that. Wild animals such as wolves, elephants, leopards, tigers and lions and 90 bird species live here.
Before you buy a Gaziantep Airport flight ticket, you should definitely include this place in your plan while planning your trip. Especially if you have children with you, they will love it here.
Fairy Tale Park
This park covered with grass is one of the most beautiful resting places of Gaziantep. There are relief works and sculptures of fairy tale heroes in the park. There are also special playgrounds for children.
Parkantep Wonderlan
d
Recep Koç Park and Batalhöyük Park are located here. It is one of the places that children love and there are fun toys.
• Car racing area
• Flying dragons
• Horror tunnel
• family train
• Rafting area
• water slide
• magic cup
• Horse riding area
• Children's disco
• Mountain sledding are some of them.
Where to stay in Gaziantep?
In addition to classic hotels, there are also hotels converted from historical inns to mansions. Those who want to stay in an authentic environment intertwined with history can choose such hotels.
What to Eat in Gaziantep?
Katmer, Antep baklava, küşleme, pistachio, chickpea wrap, künefe and more Gaziantep cuisine are available. The cuisine of this city is very delicious.
How is the nightlife in Gaziantep?
Gaziantep, which has a dynamic and crowded population, has a very active nightlife. There are many options such as folk pubs, cafes, nightclubs, pubs. You can discover the beauties of the city by purchasing a Gaziantep Airport flight ticket right away. Have fun!
Gaziantep Popular Destinations