Bitlis Bus Ticket
Bitlis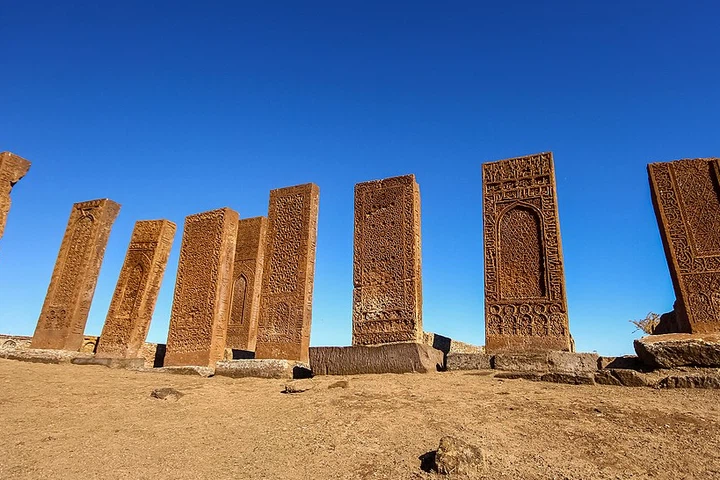 Bitlis City Guide
Bitlis, one of the hidden beauties of Eastern Anatolia, where you can get the chance to travel with a Bitlis bus ticket, is known as a city that does not make a name for itself due to lack of publicity and therefore cannot attract visitors. However, it should be noted that it is a cultural city with thousands of years of history and an important history. In addition, Bitlis has unique historical monuments such as a dome, mosque, castle and caravanserai. Natural beauties such as lakes and volcanic mountains fascinate those who come to Bitlis.
Bitlis, which is an important part of Anatolia's colorful culture with its adobe houses, folk songs, local dishes, customs and traditions, is a very beautiful city worth seeing. Bitlis is located in the Eastern Anatolia region of Turkey. Neighboring Siirt in the south, Ağrı in the north, Muş in the northwest, Van in the east and Batman in the west, Bitlis is surrounded by Van Lake in a large part of its eastern border. Historians state that Bitlis has hosted ancient history since the Neolithic period. The natural glass deposits, namely obsidians, in the Süphan and Nemrut mountains are evidence that the history of the city dates back to 5000-7000 years ago.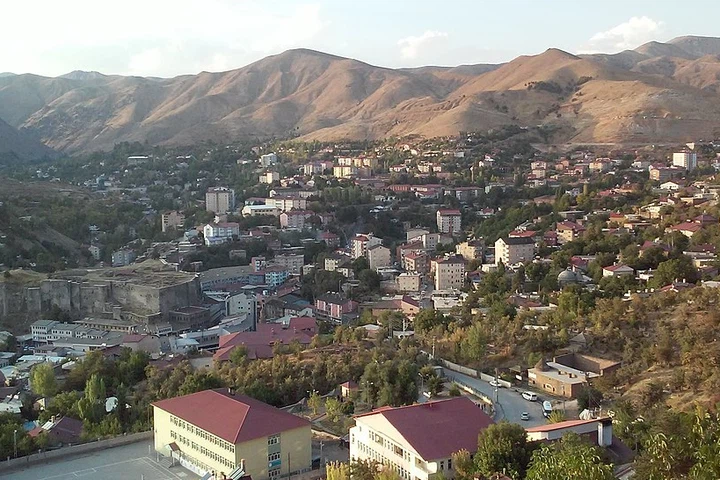 BC history Bitlis, which is known to have started with the Hittites in the 2000s, first came under the rule of the Hittites, then the Hurri-Mitanni and Assyrians. The Urartians, who put an end to the Assyrian domination in the region in 1280s, settled in the Van and Bitlis regions. Bitlis Bus Terminal is located in the city so you can travel to Bitlis, a unique city that has traces of many sovereignties it has hosted until today.
Historical Bitlis Houses
The historical houses of Bitlis are a unique option for those who want to do cultural and architectural tours. Historical stone houses, one of the places where you can feel the cultural texture and experience of Bitlis, are one of the must-see places of the city. The houses, which draw attention with their architectural structures, have an interesting design because they were built with a basic plan resembling a labyrinth with steps.
Although the life style has started to change in the center of Bitlis, historical architectural residences are still preserved, especially in the villages. You should definitely see and visit the historical houses and stone buildings during your visit to Bitlis.
Bitlis Bazaar
Bitlis Bazaar, which is at the top of the list of places to visit in Bitlis, is quite remarkable because it is also mentioned in Evliya Çelebi's travel book. Bitlis Bazaar, which Evliya Çelebi claims contains 20 thousand shops, is known as one of the most popular tourist attractions in Bitlis.
Known for its lively and lively market life in ancient times, Bitlis Bazaar is not as active as it used to be today. Despite this, this bazaar, which is highly appreciated by those who see it, can be easily found thanks to its central location. In addition to the shops under the castle walls, there are also tea gardens and street stalls, so visitors have a pleasant day.
Various clothing and organic honey shops from the village produce stalls are very interesting. From here, you can shop for yourself or your loved ones, and when you are tired, you can rest in restaurants and tea gardens.
Bitlis Ethnography Museum
Ethnography Museum, located in the center of Bitlis, on Cumhuriyet Street, has been serving the residents of Bitlis and its visitors since 2005. The Ethnography Museum exhibits valuable works on the history, culture, traditions, customs and lifestyle of Bitlis. Many works from iron to carpet weaving, from logs to reed making, from local handicrafts to historical finds and documents are exhibited in the museum.
Located in a two-storey building, Bitlis Ethnography Museum is a unique building where you can learn everything about the old life of the city, its socio-economic situation and the way its people dress. Historical artifacts unearthed as a result of excavations in Bitlis Castle in the museum, which consists of special sections; Artifacts from the Roman, Byzantine, Seljuk and Ottoman empires are also exhibited.
Bitlis Thermal Springs
Hot springs are at the top of the list of places to visit in Bitlis. Located on a volcanic land, Bitlis is also very rich in terms of underground natural resources. There are many options for hot springs in the city, which is built on fertile lands.
Hot springs, which are known to be good for numerous diseases and rheumatism, are found in many parts of Bitlis. Alternative thermal springs in every region are quite remarkable for health tourism. It should be noted that there is a very large audience visiting especially for this purpose.
Bitlis Ski Center
The most famous ski resort of Bitlis is known as Bitlis or Çirtkaya Ski Center. This ski resort, located in the center of Bitlis, is known as one of the regions frequently preferred by the people of Bitlis due to its location. With its gradual slopes and snow chairlifts, it is a perfect Bitlis Ski Center, which is a ski center, is one of the unique locations for winter tourism in Turkey.
There are many hotels and pensions you can stay in Çirtkaya, which has the features that a ski resort should have, which is very important for winter tourism. However, if you do not want to stay, it should be noted that there are many social facilities to meet your needs on your day trip.
Adilcevaz Beach
Adilcevaz Beach is located in Adilcevaz district, 90 km from the center of Bitlis. The coast, which is one of the most popular spots for summer tourism in the city, is also loved by the town of Adilcevaz, which has the longest shore of Lake Van. The coast, which is also frequented by those coming from neighboring cities such as Bitlis, Muş and Diyarbakır, has a very impressive beauty.
The lake, which attracts attention with its azure water, especially in summer, is famous for being one of the best ways to cool off with its soda and refreshing structure for those who suffer from the heat. It should be noted that it is almost impossible to find a place in the summer months. In addition, it is a very beautiful beach for water sports.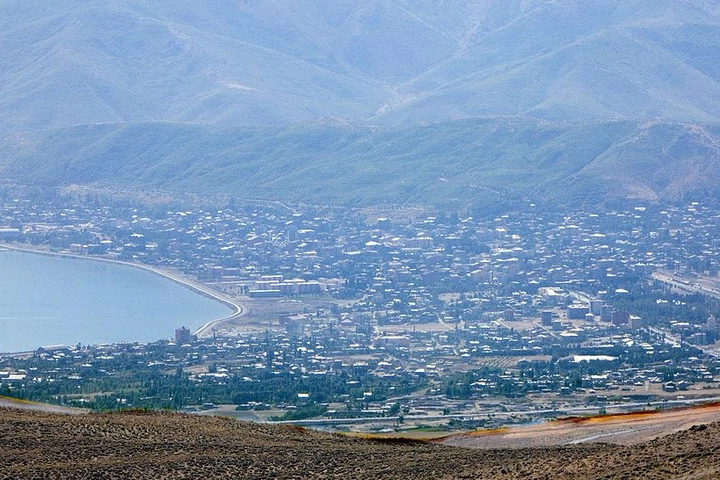 Tatvan
Tatvan, which you will have the chance to see with Bitlis bus ticket opportunities, is known as the most popular district of Bitlis. Tatvan, the most populous district of Bitlis, which draws attention with its historical past and natural beauties, is half an hour away from the city center by car. The area is a picturesque area at the foot of Mount Nemrut, which can be easily reached by train or car from the center of Bitlis.
In the region, which has areas where you can have fun, there are many places to visit, from the shores of Van Lake to historical buildings. You can cross Lake Van by ferry or climb Mount Nemrut to collect pleasant memories. Hizan, where an active life has continued since 1000 BC, is located 50 km from the center of Bitlis. It is known that this district, which fascinates those who see it with its historical houses and fertile nature that emerges in the spring months, is home to 35 thousand people today. If you want to travel to this district, which attracts attention with its historical beauty, you can use your own vehicle or you can prefer minibuses departing from the city center.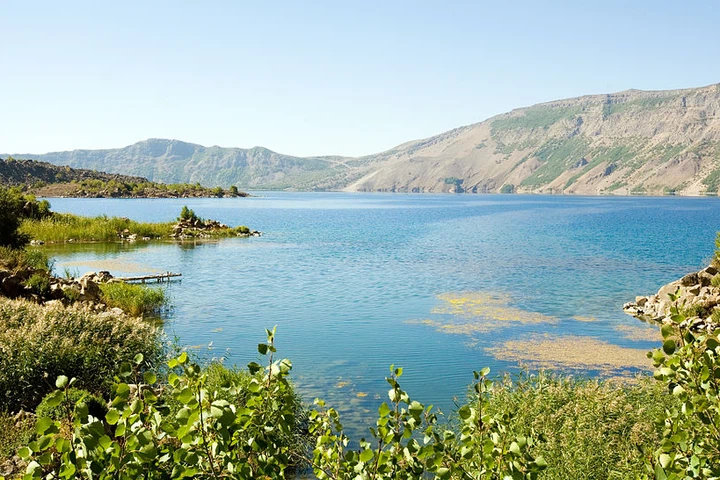 Lake Nemrut
Nemrut Lake, which is among the locations where people who visit Bitlis are fascinated, is known as one of the most beautiful lakes not only in Bitlis but also in the Eastern Anatolia Region. The lake, which draws attention with its impressive volcanic crater, is also very impressive with its location at an altitude of 2250.
If you want to spend a day in touch with nature, you can reach the region with Bitlis Bus Terminal. This region, which is very suitable for trekking and camping, is very quiet.