Turkey is a country known for its natural beauty, historical sites, and cultural richness, making it highly appealing to photographers. It is also a country famous for its photogenic cities. Here are some of the best photography spots in Turkey!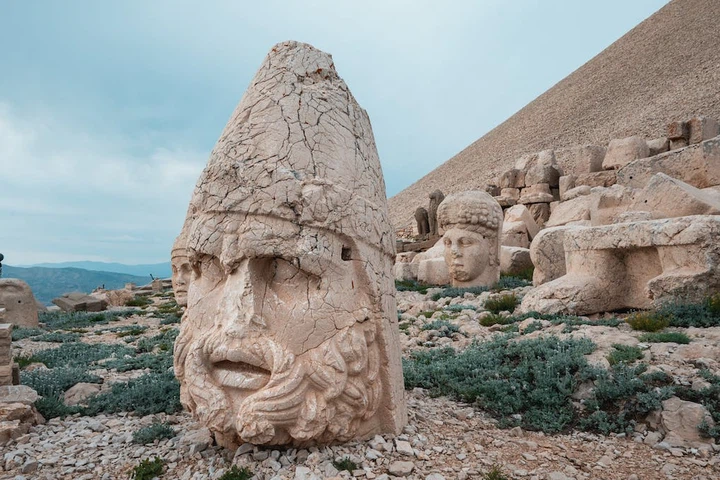 Cappadocia: With its fairy chimneys, caves, and beautiful landscapes, Cappadocia is one of Turkey's most famous photography spots.
Istanbul Bosphorus: The Bosphorus view of Istanbul offers different atmospheres during the day and night. The Bosphorus Bridge and Maiden's Tower are particularly popular spots for photography.
Pamukkale Travertines: Pamukkale Travertines are one of Turkey's most important natural beauties. They provide a unique photography subject with their white limestone formations and turquoise waters.
Ephesus Ancient City: Ephesus is famous for its ancient Roman ruins and attracts photographers with its historical architecture, sculptures, and mosaics.
Antalya Old Town (Kaleiçi): Antalya's historical center, Kaleiçi, offers an interesting subject for photographers with its Ottoman-era architecture and narrow streets.
Ishak Pasha Palace: Located in Eastern Anatolia, at the foot of Mount Ararat, Ishak Pasha Palace is one of the most beautiful examples of Ottoman architecture and captures photographers' attention with its magnificent views.
Mardin: Mardin's stone houses, narrow streets, and mosques reflect the historical and cultural richness of Southeastern Anatolia and offer an interesting subject for photographers.
Mount Nemrut: Located in Adıyaman, Mount Nemrut is one of photographers' favorite spots with its historical remnants from the Kingdom of Commagene and beautiful views.Çeşme: Çeşme, a tourist district of Izmir, is preferred by photographers for its beautiful beaches, historical structures, and sea views.
Ölüdeniz: Located in Fethiye, Ölüdeniz is one of Turkey's most beautiful beaches, capturing photographers' attention with its blue waters, white sands, and natural beauty.
Photography Spots in Turkey's Metropolitan Cities
Turkey's three major cities also attract amateur and professional photographers alike. We have compiled the best photography spots in Istanbul, Ankara, and Izmir for you.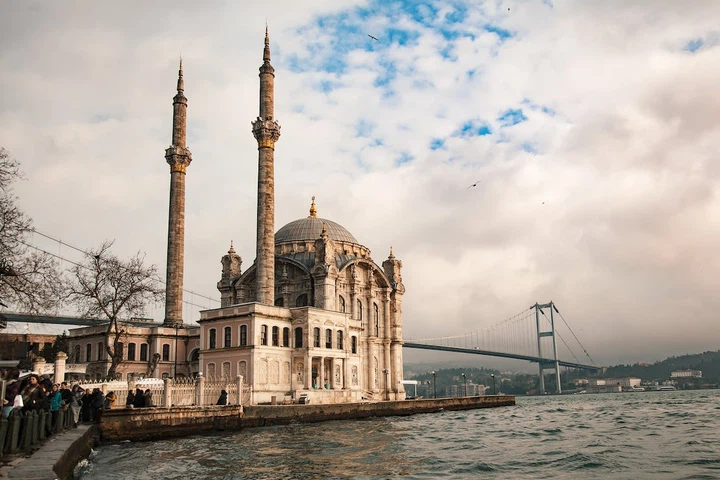 ISTANBUL
Istanbul is a marvelous city for photographers with its historical texture, beautiful landscapes, and architectural structures. There are many wonderful spots in Istanbul where you can take photographs, but among the best photography locations, we can mention the following:
Sultanahmet Square: It is the most famous square in Istanbul, where you can see historical landmarks such as Hagia Sophia, the Blue Mosque, and Topkapi Palace.
Galata Tower: One of Istanbul's iconic structures, and you can enjoy its view from the Galata Bridge.
Grand Bazaar (Kapalı Çarşı): This historical bazaar's narrow streets, old market atmosphere, and colorful shops provide a great environment for photography.
Ortaköy Mosque: The mosque, combined with the beautiful view of the Bosphorus, is a popular spot among photographers.
Pierre Loti Hill: A beautiful spot to overlook the city of Istanbul.
Üsküdar Seaside: Ideal for photography, you can take a beautiful walk along the Bosphorus and capture stunning views.
Istiklal Avenue: One of Istanbul's most famous streets, filled with street performers and colorful buildings, making it a great environment for photographers.
Çırağan Palace: With its view of the Bosphorus, it offers a place to capture Istanbul's historical architecture.
Maiden's Tower (Kız Kulesi): Located in the middle of the Bosphorus, the Maiden's Tower is an integral part of Istanbul's unique panorama.
Büyükada: As Istanbul's largest island, Büyükada is a popular destination among photographers due to its natural beauty and historical structures.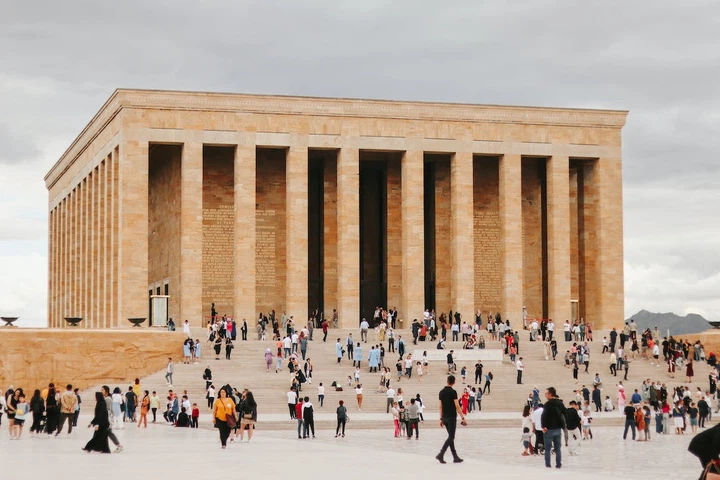 ANKARA
Ankara offers numerous beautiful photography spots. Here are some recommendations:
Anıtkabir: Anıtkabir is the mausoleum of Mustafa Kemal Atatürk, the founder of Turkey. It is one of Ankara's most famous tourist attractions and a great place for photography.
Kocatepe Mosque: As Ankara's largest mosque, Kocatepe Mosque offers a beautiful location for photography with its spacious courtyard, magnificent architecture, and interior decorations.
Ankara Citadel (Ankara Kalesi): Located in the historical district of Ulus, Ankara Citadel is a historic structure reflecting the city's old texture, making it a fantastic spot for photography.
Gençlik Park: As one of Ankara's largest parks, Gençlik Park offers a great atmosphere for photography with its natural beauty, pond, and other features within the park.
Atakule: Being one of Ankara's symbols, Atakule is located at the city's highest point and provides an ideal setting for photography with its panoramic view.
Ankara Botanical Park (Ankara Botanik Parkı): As one of the newer attractions in the capital, the Botanical Park offers a wonderful place for photography with its natural beauty, colorful plants, and greenhouses.
Kuğulu Park: Kuğulu Park is one of Ankara's most popular parks, designed specifically for photography with its natural beauty, pond, swans, and ducks.
These recommendations are just a few of the best photography spots in Ankara. However, by exploring other beautiful places in the city, you can discover your own favorite photography locations.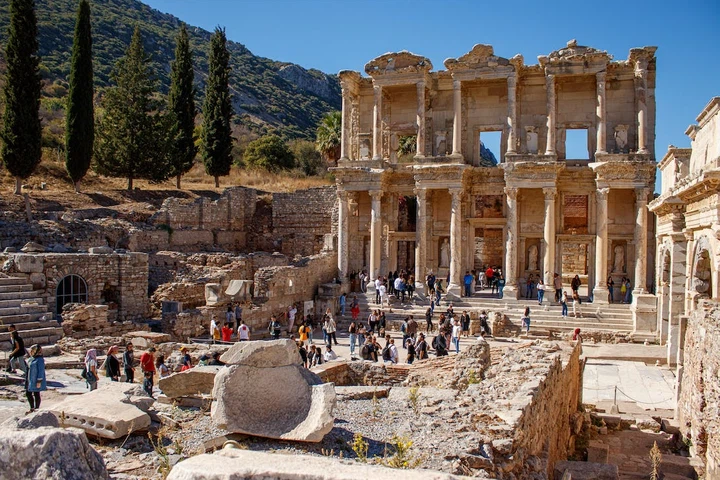 İZMİR
Ege's pearl, Izmir, also offers numerous focal points for photography. Here are a few of them:
Alsancak Kordon: By visiting Alsancak Kordon, one of Izmir's most famous spots, you can capture beautiful sea views and take photos of historical buildings along the coastline.
Izmir Clock Tower: Located in Konak Square, the Clock Tower is one of Izmir's most famous symbols and a fantastic photography spot for cityscape views.
Kadifekale: In Kadifekale, one of the city's historical neighborhoods, you can capture Izmir's panoramic view from behind the castle walls.
Izmir Bay: Various beaches and coastline areas along Izmir Bay are ideal for capturing beautiful views and sea photographs.
Konak Pier: As a historic pier, Konak Pier offers one of Izmir's most beautiful views, especially for stunning sunset photos.
Göztepe Park: As one of the city's natural areas, Göztepe Park provides excellent photo opportunities with its tree-lined walking paths, waterfalls, and pond.
Izmir Fair: Izmir Fair is a modern exhibition area with historical structures and green spaces, offering various photography opportunities.
Izmir Cable Car: Izmir Cable Car offers a fantastic journey to see the city's panoramic views, and photos taken from the cable car highlight Izmir's beauty.
These are just a few of the many photography spots in Izmir. Exploring the city further will allow you to discover even more captivating locations for your photography endeavors.