Diyarbakir Flight Ticket
Diyarbakir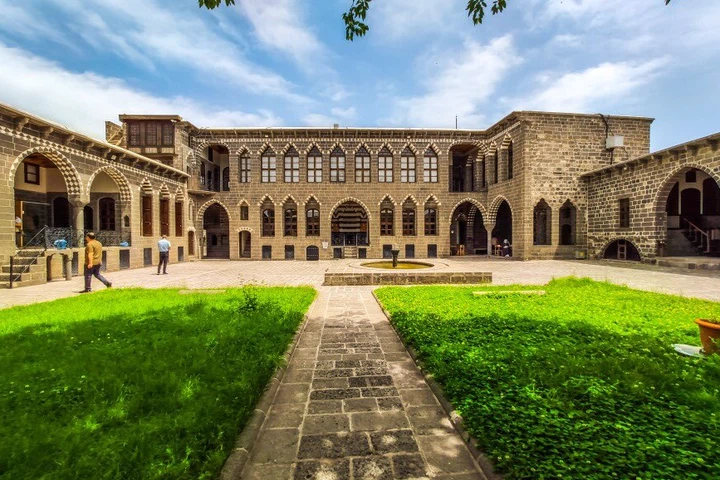 Diyarbakir, which has a long list of places to see, is one of the historically important provinces with its 17 districts in the Southeastern Anatolia region of Turkey with its cultural heritage. There are archaeological structures surrounding the city from the Paleolithic and Mesolithic periods.
How to go to Diyarbakir?
Diyarbakir Airport in Diyarbakir started to operate in 1952. Turkey's medium-sized civilian flights are made here. More than 2 million passengers come and go annually to this airport, which has 2 different buildings, an internal and an international terminal.
There are regular flights from cities such as Istanbul, Izmir, Ankara and Antalya. There is a waiting room for passengers, ATM machines for bank transactions, a cafe and resting areas to relax. In addition, passengers can reach car rental agencies here. Ways such as online places, sales office, airport can be selected to buy Diyarbakir Airport flight tickets.
Diyarbakir airport is approximately 10 km from the city center. Municipal public transport and taxi can be used to go from the airport to the city center. Private transfer service can be purchased and rented from car rental offices in the terminal. The bus terminal in the city can also be used.
Diyarbakir Walls
Diyarbakir Walls, also known as Diyarbakir Castle, is a historical building located in Sur district. There are gates named Harput Gate, Tel Gate and New Gate at the main entrance of the walls, which have two parts as inner and outer castles. These walls, which are approximately 9000 years old, are the longest and widest defensive walls in the world after the Great Wall of China. In 2000, the building was included in the World Heritage Tentative List. In 2015, it was registered as a World Heritage Site. The wall length of the Diyarbakir Walls, which you can reach by purchasing a Diyarbakir flight ticket, is 5800 m. There are 19 bastions outside the wall. Since the city walls of Diyarbakir are located in the center of the city, those who want to visit this place can easily go by using their personal cars or public transportation vehicles. With the direction signs, you can easily go to the walls and you can travel around by car or on foot. You can take a break and relax at the nearby cafes.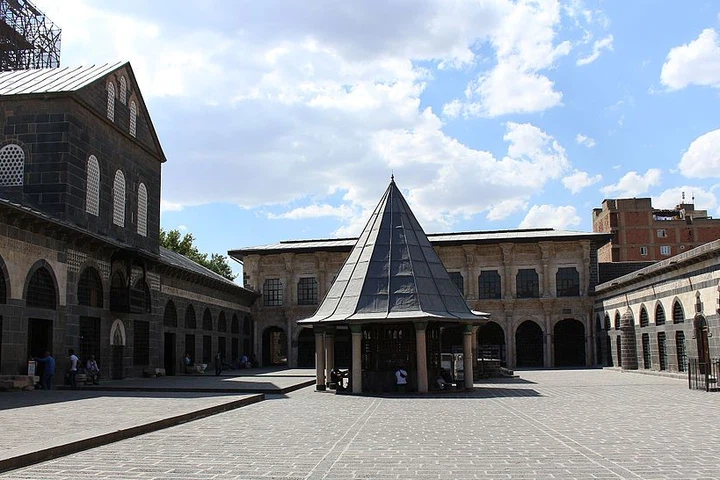 Diyarbakir Great Mosque
The exact date of construction of Diyarbakir Ulu Mosque, located in the city center, is not known. This building, known as the Mat Toma Church before the conquest of Diyarbakır, was converted into a mosque after Diyarbakır was conquered. This mosque, which is a monument on its own, is located in one of the most crowded places in Diyarbakır. This structure, which fascinates visitors with its depth and structure when you enter its courtyard, has taken the traces of different civilizations into its structure since the 600s.
Hasan Pasha Inn
Hasan Pasha Inn, located just east of the great mosque, was built in 1573 by the vizier zade Hasan Pasha, one of the governors of the Ottoman Period. This place, which has an inn and a courtyard, has two floors. There is a column and a domed fountain in the middle of the inn courtyard.
Hasan Pasha Inn, which should be added to the list of places to visit in Diyarbakir to visit the historical symbols of Diyarbakir, reflects the Ottoman architecture in the best way. All seasons of the year attract tourists.
Sülüklü Han
This inn, which was built by Mahmut Çelebi and his sister Hatice Hatun in 1683, was restored in 2012 and opened to visitors. Sülüklü Han, which is among the places that have become popular in recent years, is known to extract leeches from a well located here. This is the name of the inn because of the leeches used for treatment and healing.
There are resting rooms on the upper floors, and animal accommodation in the warehouses on the lower floor. During the War of Independence, cavalry units used this place as headquarters. Today, it is a place open to tourists. You can visit Sülüklü Han, which reflects history, and spend time in the cafes inside. You can easily reach here by purchasing a Diyarbakir flight ticket.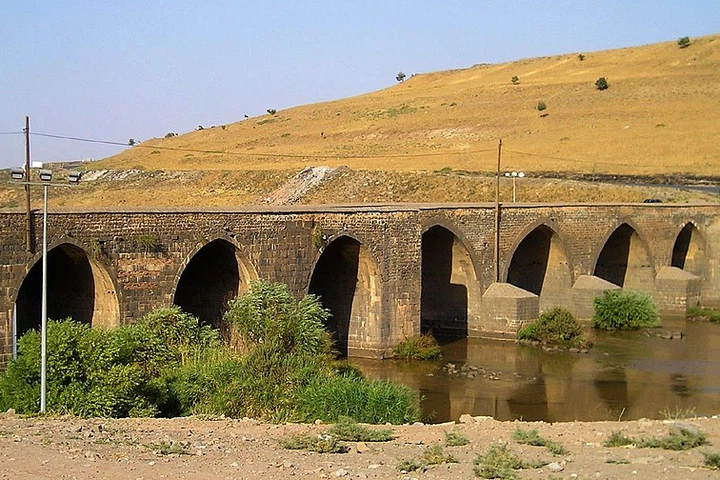 Ten-Eyed Bridge
This place, called the Ten-Eyed Bridge or the Tigris Bridge, is a historical structure located on the Tigris River, which passes through the Diyarbakır Sur district. It is also known as the Ten Beautiful Bridges by the locals as it has ten spans.
Because it is located on the old Silvan road, it is also called the Silvan Bridge in some sources. It is 3 km from the city center. There are different rumors about the construction of this bridge, which is among the must-see structures. According to some of these views, it is thought to be an ancient site that was partially and completely destroyed several times and then rebuilt.
Cahit Sıtkı Tarancı House Culture Museum
Cahit Sıtkı Tarancı Museum is the house where the famous Turkish poet Cahit Sıtkı Tarancı was born and raised, located in the Sur district of Diyarbakır. Today, it has been turned into a museum. There are very nice hotels and hostels here for individuals who wonder how many days they need to stay here to visit Diyarbakir.
This house, where Cahit Sıtkı Tarancı spent most of his childhood and youth, was purchased and restored by the Ministry of Culture in 1973, and on October 29, 1973, it started accepting visitors to keep the name of Cahit Sıtkı Tarancı alive.
The museum, which is generally open between 08.00 AM and 07.00 PM during the summer periods, accepts visitors between 08.00 AM and 05.00 PM during the winter periods. Working hours may differ on special days.
Hz. Suleiman Tomb
This mausoleum, which is known by more than one name, including the Prophet Suleiman Mosque, Nasiriyye Mosque, Mashhad Mosque, Murtaza Pasha Mosque and Kale Mosque, was built in 1160 by Nisanoglu Ebul Kasım. One of the most important features of the Prophet Suleiman Mosque is Hz. It is the beginning of the conquest of Diyarbakir during the Omar period. It is a great option for individuals who love historical tourism and is a place that welcomes visitors any time of the year.
Zerzevan Castle
Zerzevan Castle, which is on the World Heritage Tentative List, is a place that attracts people's attention because it is a place with 3000 years of history. Individuals who wonder the answer to the question of how many days it is necessary to stay here in order to visit Diyarbakir should definitely include this place in their travel plans.
It is a place where important events such as the International Sky Observation Festival are held. This historical building, located in Demirölçek District of Çınar district, between Diyarbakır and Mardin provinces, is used as a military settlement. It was used as a Border Garrison during the Roman Empire. Considered one of the most important works of Diyarbakır, this castle was included in the World Heritage Tentative List in 2020.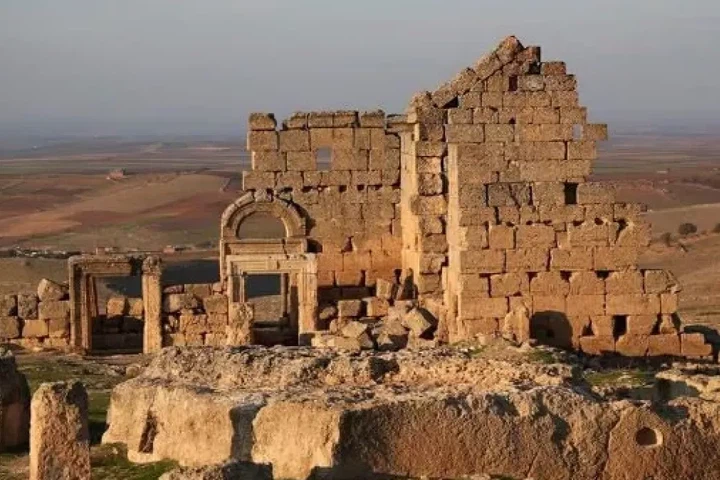 Virgin Mary Syriac Church
Virgin Mary Church, also known as Mor Yakıp Church, is an old church located in the Sur district of Diyarbakır. It is known that the church belongs to Orthodox Syriacs. This church has been burned several times, destroyed and restored many times until today.
Visitors from outside the city who want to visit the Assyrian Church of the Virgin Mary, which is important worldwide among historical architectural monuments, can come here by purchasing a Diyarbakir Airport flight ticket or bus ticket. Those who will come from the center can come here by choosing public transport or taxis.


Diyarbakir Popular Destinations