Adilcevaz is one of the favorite districts of Bitlis province, located in the Eastern Anatolia Region of our country. Many local and foreign tourists come to the district, which stands out with both its cultural structure and natural beauty areas, every year. In addition, since a certain part of the district is located on the shores of Lake Van, it also has an important place in terms of tourism. The history of this district, also known as Elcevaz, dates back to Chalcolithic times. There are many different options for transportation to the district, which is approximately 90 kilometers away from Bitlis city center.
To reach Adilcevaz, you can use the road or the air. However, for visitors who want to reach us by air, the transportation process may be a bit troublesome. Because there is no airport in the region where the plane can land. Therefore, you need to purchase a flight ticket and arrive at one of Muş or Van airports located close to the city. Then, you can go to the city by renting a private car or taking a taxi, and then reach the district. Those who plan to come by private vehicle can easily come to the district.
Those who want to prefer transportation by private vehicle or air can come to the district by traveling by intercity buses. To do this, you must first arrive in Bitlis by purchasing a bus ticket from where you live. Then, you can take a shuttle or use public transportation to go to the district. Additionally, those who plan to come from the Tatvan region can also choose to travel by rail.
Adilcevaz appears as a district rich in terms of places to visit. Among the most frequently visited places of the district are Lake Van, Adilcevaz Coast Castle, Adilcevaz Ulu Mosque, Aygır Lake, Süphan Mountain, Kef Castle and Adilcevaz Tuğrul Bey Mosque. Don't forget to bring your camera with you when exploring these places. After visiting all these places, you can visit restaurants to taste local flavors and have a pleasant trip.
Van Lake
As it is known, Lake Van is a region that stands out with its magnificent beauty. Since it is a touristic area, it never lacks visitors. You don't have to go to Van to see this lake. Since the district is among the districts on the coast of Lake Van, you can easily see this magnificent lake.
Adilcevaz district, which has the distinction of being a district with a lake shore, also has a very large area in terms of coast. You also have the opportunity to swim in the deep blue waters of the lake. Especially during the summer heat, this area gets crowded as if you drop a needle and it doesn't hit the ground. For a pleasant swimming experience, you should definitely add this region to your travel list.
Adilcevaz Coast Castle
Our next stop on our list of places to visit in Adilcevaz, after cooling off in the lake, is Adilcevaz Beach Castle, which has the same name as the district. This castle is one of the places located on the shores of Lake Van.
Located on steep rocks, this castle has a total of 38 towers. Cut stone was used during the construction phase of this castle. Unfortunately, the entirety of this castle has not survived to the present day. However, some of the surviving parts still bear historical ruins worth seeing. It is among the must-see places for those interested in history.
Adilcevaz Ulu Mosque
Another historical structure located on the edge of Lake Van is the Adilcevaz Ulu Mosque. This mosque, located in the western part of the district, is one of the historical buildings worth seeing.
Unfortunately, there is no clear information about when and by whom the mosque was built. However, according to the opinion of experts who examined the structure closely, it is estimated that this important mosque belongs to the Seljuk period. If you are interested in historical mosques, we recommend you to see this structure. Today, it continues to be used as a place of worship by the local people.
Stallion Lake
When creating your list of places to visit in Adilcevaz, do not forget to add Aygır Lake. Located in the southern part of Süphan Mountain, this lake becomes the center of attention of many tourists with its magnificent natural beauty.
In this region, where nature lovers often come, you can have a picnic overlooking the lake view, stay in a tent and go fishing if you wish. It is also possible to take plenty of nature photos in this place, which is surrounded by greenery. It is an ideal place for those who want to spend a quiet day away from sight.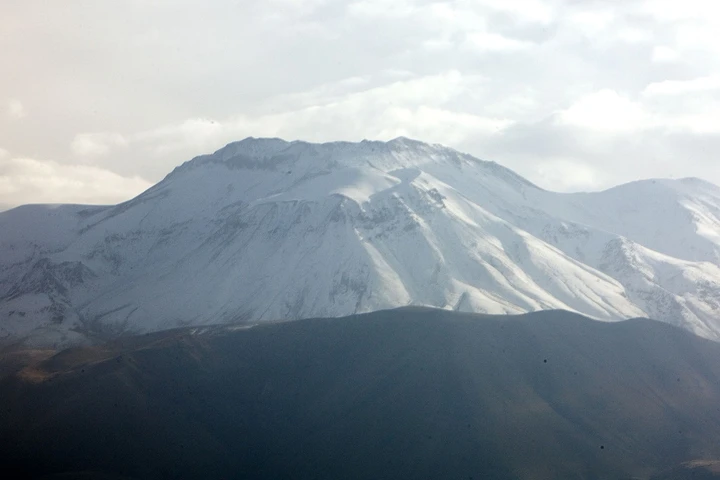 Suphan Mountain
Mount Süphan, which has the distinction of being the 3rd largest mountain in Turkey, is a region preferred by those who want to do adventure and adrenaline-filled activities.
You can go hiking in the region to explore the surroundings, camp by pitching a tent, or participate in activities such as mountain climbing. Especially the months of August and September are the months when mountain sports are most frequently performed. If you plan your trip during these months, you can have a great mountain sports experience.
Kef Castle
Urartian time in the region Kef Castle, one of the historical buildings dating back to the 19th century, is located on a volcanic hill.
The castle stands out as an important historical structure built using large stone blocks during the reign of the second King Rusa. Especially the embossed motifs such as lions and towers on the castle are very eye-catching. It is possible that you may have some difficulties in reaching the castle. However, when you think about the historical ruins you will see, it is a region you should definitely visit.
Adilcevaz Tuğrul Bey Mosque
The last place on our list of places to visit in Adilcevaz is Adilcevaz Tuğrul Bey Mosque, where you can see both historical ruins and natural beauties together.
This historical building, also known as Zal Pasha Mosque, is located on Adilcevaz/Ahlat Road. This mosque, which also hosts a unique view of Lake Van, was built by Zal Pasha in the 16th century.
This mosque, which has an important place in terms of religious tourism, has a total of 12 small domes. During your visit to the mosque, you can closely examine the historical traces and watch the lake view.