Ardahan Bus Ticket
Ardahan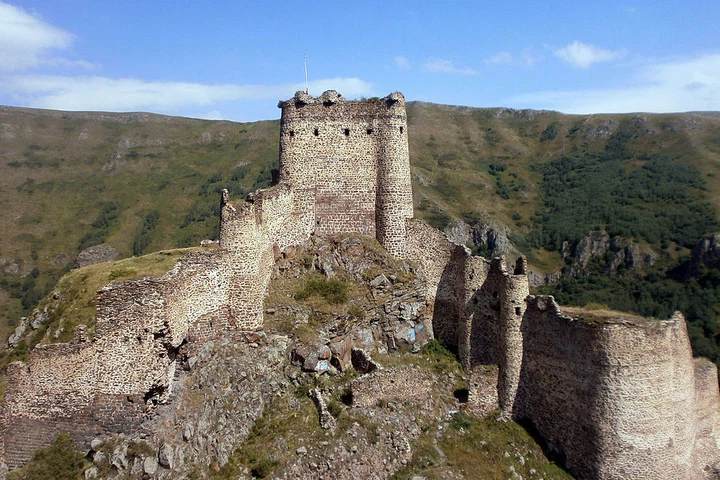 Ardahan City Guide
Ardahan city, where you can travel comfortably and safely with Ardahan bus ticket opportunities, is located within the borders of the Eastern Anatolia Region. The city, which shares its borders with Kars in the south and southeast regions, Erzurum in the southwest and Artvin in the west, is 1,829 m above sea level. If you like the effects of the highland climate, the best time to visit the city is considered to be the spring months. In this way, you can visit the city as you wish without being exposed to extreme temperatures and extreme cold in winter. However, if you are planning to ski in the city, it would be much more ideal to plan a visit to the city in December, January and February. In Ardahan, which has many accommodation options, you can also stay as you wish.
The city, which is highly developed in terms of both natural beauties and winter tourism, and has a history of 3,000 years, manages to offer many places to explore. There are many places to visit in this city, from lush highlands to historical and cultural riches. For this reason, many domestic and foreign tourists prove that the city is the center of attention in every period of the year. In order to fully explore the city, it would be more appropriate to spend at least 3 days in the city. With Ardahan bus ticket opportunities, you can easily reach the city in order to explore the city easily.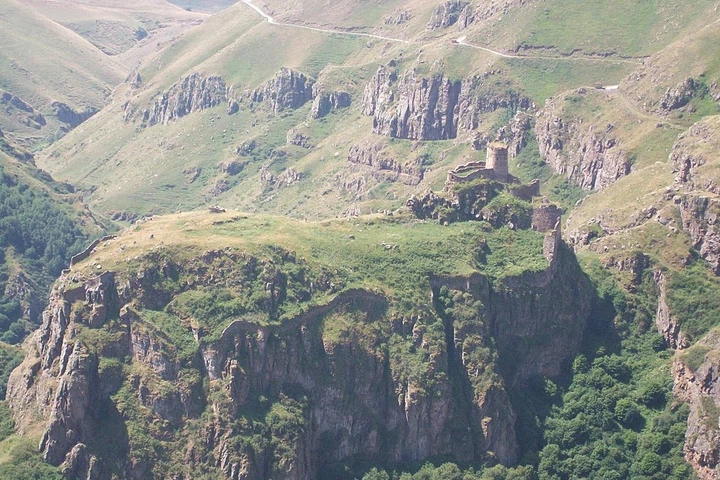 Devil's Castle
When it comes to places to visit in Ardahan, this is the first place that comes to mind. This castle, which is one of the important symbols of the city and fascinates everyone with its majestic appearance, is located in Çıldır district of the city. The castle, which is positioned on a rocky hill with a stream flowing on its left, impresses everyone who sees an exquisite view with cliffs on all three sides. It is worth noting that the castle also has an important historical place.
The lighting system of the castle, which has undergone various restoration works in recent years and has been completely renovated, has also been developed. In addition, the fact that a cruise series has been added to the castle offers the opportunity to watch the surroundings from the observation terrace in a pleasant way. Since the surrounding of the pathway is being developed, it is also very easy to reach the castle on foot. You should definitely consider including this place in your plans, both to witness the views of the mountains around the city and to closely examine the historically important castle.
Ataturk Silhouette
Another place that has an important place among the places to visit in Ardahan is the Atatürk Silhouette. This silhouette, which has extremely interesting views and is about half an hour from the city center, was discovered by the shepherd of that village by chance in 1954. This equivalent, whose photographs were sent to the General Staff after various photographs were taken, was later taken under protection. Moreover, festivals are held here every year in July and the local people spend a pleasant time here until the evening. You can consider including this place in your plans both to examine the silhouette closely and to be in a festive environment by including the local people and trying local flavors.
Ardahan Castle
One of the important structures symbolizing the city is Ardahan Castle. This castle, which is definitely included in the list of places to visit and fascinates those who see it with its architectural structure, was built on an old structure. Despite this, the river also passes by the castle, which was included in the 16th century works. You can also consider including this place in your travel plans, which will add valuable information to you at many points with its magnificent river view, mystical atmosphere and architectural effects.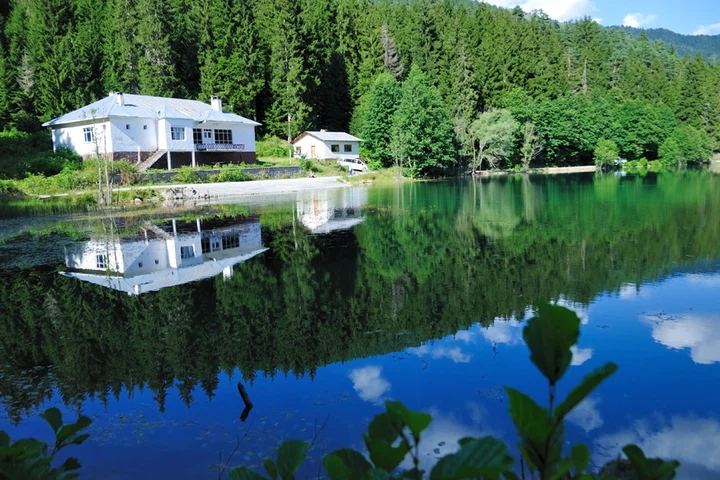 Karagol-Sahara National Park
Karagöl-Sahra National Park, which has an important place among the natural wonders of national parks, is actually connected to the province of Artvin, but is also located on the border of the province of Ardahan. It is known that the park, which can be easily reached by private vehicles, has been a national park since 1994. You can take lots of landscape photos and spend a pleasant day by including the park, which is described as a corner of heaven with its magnificent view, into your travel plans. There are also Sahara plateau and Şavşat Karagöl within the national park.
It is recommended to visit this place, which is also ideal for hiking and organizing activities such as picnics, especially in summer. The national park unfortunately does not have any accommodation options. However, it is possible to stay in many villages around and experience local flavors from restaurant establishments. You can also rent boats on the lake and enjoy the magnificent views accompanied by a boat tour.
Cemal Tural Nature Park
Cemal Tural Nature Park is located within the borders of Çamlıçatak village. In the park, which is 5 km away from the city center, there are many plant species and various animal species. This place welcomes many visitors, especially in the spring and summer months, and this is because it is convenient for picnic activities and all needs are met. By visiting this place, you can both take in the fresh air and take nature walks. There is also a playground for families with children.
You can have fun with your children in the playground while you cook your meat on the barbecue. The Honey Festival is also held here every summer, and many other events are held here. If you are planning to visit the city of Ardahan during the summer months, it is strongly recommended that you visit these festivals and participate in the events. You can also experience tent setting up in nature in the camping areas.
Yallacam Ski Center
One of the most important places that makes Ardahan have an important place in terms of winter tourism is the Yalnızçam Ski Center. This ski resort, which is approximately 13 km away from the city center, can be easily reached via Ardahan Bus Terminal. This ski resort, which has been operating since 2018 under the auspices of the European Union, is both a favorite spot for professional skiers and an ideal spot for winter vacationers. There are many ski slopes in the ski center and facilities such as a chair lift are also offered. If you want to spend a few days in the ski center, you can also choose to stay in a hotel in the center.
The ski center has both a Main track and two side tracks. While the main track is especially suitable for professionals, the side tracks appeal more to those who are just learning to ski. You can also evaluate this place, which welcomes more and more visitors every year, for winter holidays.
Akcakale Island
Akçakale Island, which is considered as an attraction point for important shootings such as wedding outdoor shoots, is located in Çıldır district. This island, which you can easily reach by public transportation via Ardahan Bus Terminal, has a history of 10 thousand years and offers magnificent views. You can also consider visiting this island, which is located at the point where a small road connects to the rock.