Iğdır Bus Ticket
Iğdır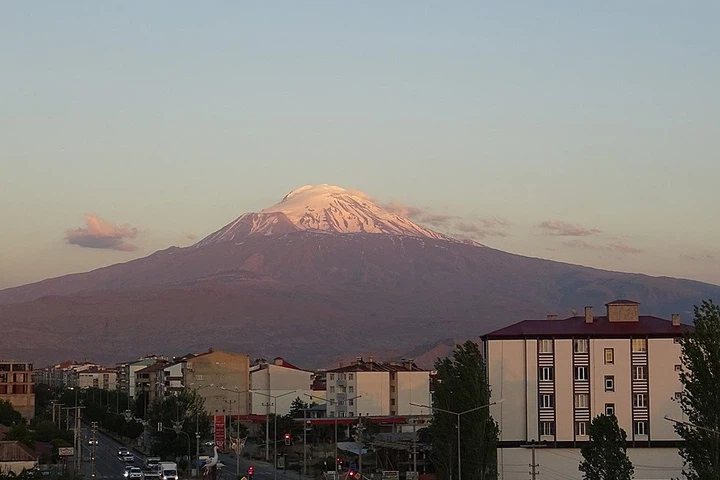 Igdir City Guide
The city of Iğdır, which you can easily reach with Iğdır bus ticket opportunities, is even mentioned in the famous Sumerian Epic Gilgamesh. The city of Iğdır, which also covers a large part of Arda, has hosted many civilizations for many years. As a result of the excavations carried out, it is known that the history of the city dates back to the Paleolithic age. Firstly, in the city of Iğdır, where the Hurrians settled, later Sassanids, Byzantines, beards and Urartians lived. The city also hosted the Seljuks, the Oghuzes and the Ottoman Empire. Iran and silk roads, which are important trade routes, also passed through this city, and for this reason, the city has always continued to have an important position. The fact that the city has such a historical past and is on important trade routes reveals the importance of the city in terms of its strategic location and there are many places to visit in the city.
When compared to other Eastern Anatolian Region provinces, it would be appropriate to prefer the spring or autumn months in order to ideally visit the city, where a much milder climate is felt. Because both the altitude is high and the climate is mild, the average temperatures in the city are between 11-12 degrees Celsius. It is possible to reach Bodrum from all over Turkey by bus. You can also book your place for transportation to the city by taking a look at the bus ticket opportunities of Iğdır.
The city's extensive history and culturally more beautiful monthly and local flavors should also be mentioned. Various festivals are held in the city every year of the year, and within the framework of these festivals, visitors have the chance to mingle with the local people of Iğdır. Thanks to this festival, it is possible to try many local delicacies and experience unforgettable moments. Considering making your travel plans to this city in line with the suggestions, you can explore the places of historical and cultural importance and enjoy the natural beauties.
Tuzluca Salt Caves
Covering an area of 55 decares, these caves are both famous for being good for the respiratory tract and have an important place in the country as they produce 60 tons of salt per day. The caves, which have a mysterious atmosphere, are located in Tuzluca district of Iğdır city. The salts extracted from this cave are also described as one of the trade resources of the region. It is known that the salts extracted from the caves are good for many diseases, including the respiratory tract, as mentioned before. You can consider including these caves in your plans during your visit to the city of Iğdır, and you can both benefit from these salts as you wish and visit every corner of the cave in detail.
Historical Babek Cave
Historical Babek Cave, which makes a name for itself when it comes to places to visit in Iğdır, is approximately 10 km from the city center. The cave, which is arranged in a 2-room manner, has a valuable place in terms of tourism and is visited by many people every year. One of the reasons why the cave is so important is that Babek, who was defeated as a result of various wars, lived here for a certain period of time. The wars, which were fought as a result of the efforts to assimilate the Arab culture and the Turks under the name of Islam, lasted for 22 years and resulted in success.
Şahmeran Hill and Cave
Another important place among the places to visit in Iğdır is Şahmeran Hill and Cave. These caves, which are approximately 5 km away from the city center, have been the subject of both different stories and many fairy tales. According to the narratives of the local people, it is known that the cave is a vast cave and it is said that King Şahmeran continued his life in the cave by falling in love with a person living in this region. Having the opportunity to experience a mutual love, Şahmeran continued his life in the cave for many years with the person he fell in love with. However, the end of the story is not known by the local people. In addition, as a result of various excavations carried out in the cave, many objects were found in the cave.
Bulakbaşı Karasu Recreation Areas
Bulakbaşı Karasu Recreation Areas are located in Taşburun Village. It is recommended that you visit this place, especially in summer, which has many landscapes that will fascinate everyone around, and also hosts many animal species such as all monkeys and water turtles. This place is also loved by the local people, and the local people enjoy having a picnic and having a good time here during the summer months.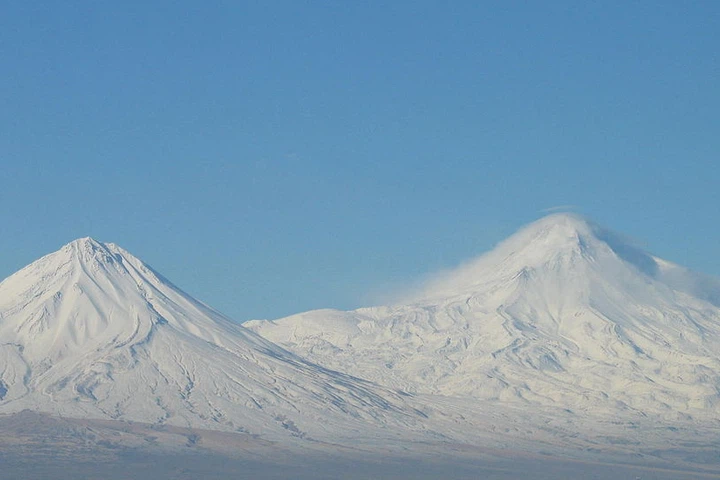 Mount Ararat
Mount Ararat, as it is known, is the highest mountain in Turkey and a part of this mountain is located in the city of Iğdır. The mountain, which was formed as a result of a completely volcanic formation, especially for various mountain sports. is widely visited. In addition to nature sports, the mountain, which has a suitable structure for various winter sports, is both paragliding, mountain biking and nature walks. You will also come across many plateaus and caves here and have the opportunity to closely observe the effects of historical development.
Among the activities that people who visit here enjoy doing are photo safari, botanical and bird watching. Mount Ararat, which has an important value in terms of human history and its location, has a diameter of 40 km and a height of 5,137 m. The first climb to Mount Ararat, which is described as never being climbed in many works, was carried out by Frederik Von Parat in 1829. It is quite possible to reach this magnificent place via Iğdır Bus Terminal.
Cotton Mountain
Pamuk Mountain, which has a place as important as Mount Ararat and has emerged as a result of completely natural formation, is completely covered with snow in winter months and takes on a magnificent beauty. The mountain pass, which has been acclimated by considering the seasonal conditions, is also considered as one of the places where transportation is quite high. In this mountain, it is possible to both climb and participate in activities such as hiking and trekking. You can also do bird watching here and spend your day in a pleasant way with photo safari activities.
İrem Vineyards
Irem Vineyards is located at the foot of Mount Ararat and is home to magnificent views. You can enjoy delicious grapes like you have never tried before in this place where you can explore every shade of green closely. It should be noted that Noah's Ark also passed through this place, which offers different experiences with magnificent views and delicious grapes. For this reason, ilhan vineyards are visited at all times of the year and many people enjoy taking lots of photos here. The vineyards, which take on different breezes in every period of the year, can therefore be easily visited at any time of the year. You can also consider visiting the Irem Vineyards to see Noah's ship closely, and you can reach here in a short time via the Iğdır Bus Terminal.