Isparta Bus Ticket
Isparta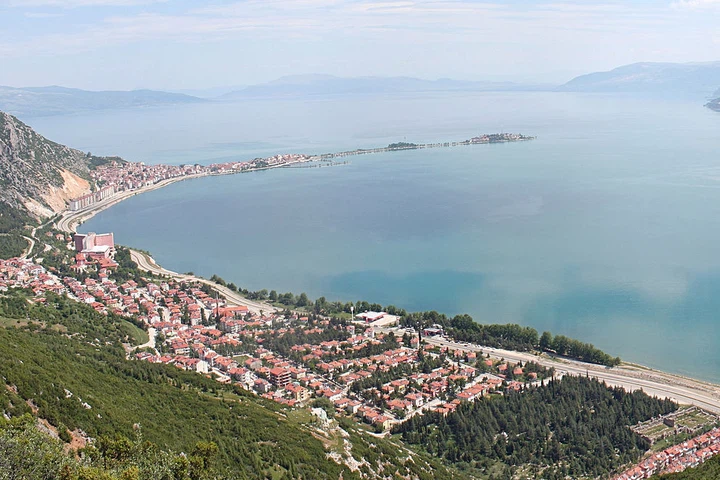 Isparta City Guide
This city, which you will have the chance to see with a bus ticket to Isparta, is popular with lavender and rose gardens. Isparta, also known as Turkey's rose garden and located in the northwest of the Mediterranean region, is a city that attracts not only domestic but also foreign tourists with its national parks and landscapes that fascinate especially nature tourism lovers. Many ancient cities and ruins in the city make your trip to Isparta much more enjoyable, and it contains many different regions that can be visited with excitement, especially by those who love archaeological trips.
Isparta is known as a preferred city for touristic trips in both summer and winter months. Egirdir, Kovada and Gölcük lakes located in the city attract attention, as well as Kovada and Kızıldağ national parks offer unforgettable views to their visitors.
Kovada Lake National Park
Kovada Lake National Park, which is at the top of the list of places to visit in Isparta, is known as a lake that is a continuation of Lake Eğirdir and is formed by filling the excess water overflowing from the lake. The park, which is arranged around the lake, is approximately 24 km away from the town. The park, which hosts thousands of plant and animal species, has the status of a national park and is protected as a first-degree natural site.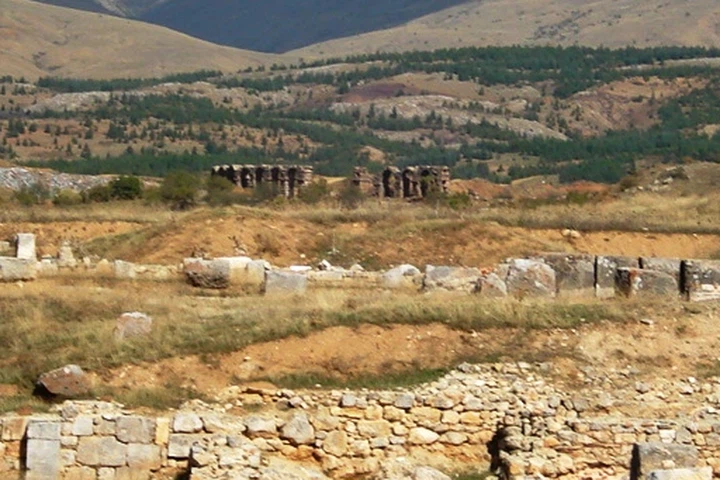 Antiocheai Ancient City
It is known that Antiocheai Ancient City, which is known as the capital of the ancient Pisidia region and is only 1 km away from the Yalvaç district of Isparta, was founded between 281 and 261 BC. This ancient city, with its huge walls and the majesty of the western gate, is home to crowded groups of friends and tourists, especially in summer. The ancient city, which is a unique option for a historical and cultural trip, is among the places that must be visited in the city.
Written Canyon
The written canyon, which is one of the regions where you will have the chance to see Isparta bus station with bus ticket opportunities, draws attention because it is one of the most famous canyons of Turkey. The canyon, located in the southwest of Sütçüler district and reached by passing through the valley, spills into the Karaca Ören dam lake and this situation makes the guests almost fascinated by the unique landscape. The canyon, where many historical ruins are located, is known as one of the must-see places during your trip to Isparta in terms of natural beauties.
Aya Stefanos Church
Located in the green island in the evening, the church is known as one of the most striking historical buildings with its architectural features. Although it is known that it was built in the eighth century, it is quite remarkable that it has the characteristics of 19th century architecture, and it is known that the church is still a very important pilgrimage site for Christians. For this reason, the church, which is widely preferred not only by domestic but also by foreign tourists and is a must-see place for those who come to the region, has an important place in terms of religious culture.
Altinkum Beach
Isparta, which you will have the chance to see with Isparta bus ticket opportunities, is a city popular with its natural beauties. Especially Lake Eğirdir, located in the city, offers a unique view that they will never forget. You can have the chance to swim in the pleasant waters of Lake Eğirdir from Altınkum beach and spend a pleasant beach day in shallow water that does not exceed human height. The fact that there is a camping area of 50 tents and rental huts on the beach also offers a unique option for those who want to extend their vacation.
Davraz Ski Center
Davraz Ski Center, which is among the places to visit in Isparta, reveals that Isparta is a very important place not only for summer tourism but also for winter tourism. The ski center, which is approximately 26 km away from the city center, draws attention with its snow quality. It is possible to spend a pleasant day in the ski resort, which has a wide list of trails ranging from non-hazardous routes for beginner skiers to difficult tracks specially designed for professional skiers. In addition, you can make your snow holiday much more unique with the view of Lake Eğirdir.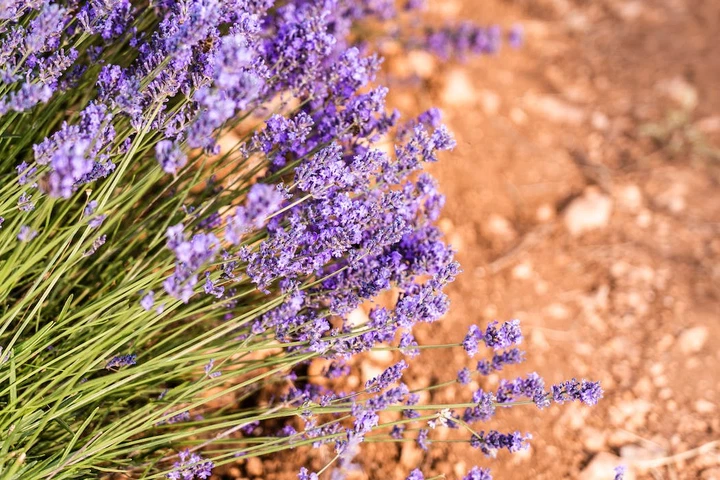 Lavender Fragrant Village
This city, which you will be able to reach for 4 seasons with Isparta bus station, has become popular recently, especially with its lavender gardens. Lavender gardens, where you can see photos of any user on social media, attract attention with their unique scent. You can also stop by the lavender-scented village on your trip to Isparta and make it possible to spend a unique day with nature among the lavender gardens. Located in the village of Kuyucak, which is connected to the Keçiborlu district of Isparta, this village is also called the lavender-scented village today. This village, which makes a magnificent touristic trip possible with the harmony and unique scent provided by lavender flowers, is especially popular in June and July. It is quite crowded.
Written Canyon Nature Park
Isparta, which is one of the must-see cities in Turkey with its natural beauties, attracts attention with its written canyon. Written canyon, known as one of the most unique options to get enough of the pine air coming from the Taurus Mountains and spend a day with nature, is at the top of the list of places to visit in Isparta. The canyon and nature park, which attracts great attention by both local people and tourists especially on weekends in summer, offers unique views that will never be forgotten by those who see it.
Isparta Center
One of the must-see places in Isparta, which draws attention with its natural beauties and historical buildings, is its center. You can spend time in various shops to buy gifts for your loved ones or yourself in the center, which attracts attention with its many different restaurants where you can eat the local dishes of Spain, and thus you can make your trip much more enjoyable. It is possible to find a wide variety of rose-related products in souvenir shops.
Akpinar Village Observation Terrace
Akpınar Village, which you will have the chance to see with an Isparta bus ticket, is approximately 7 km from the city center. The city terrace in the village offers the Egirdir lake, the Green and Can island, the Barla and Anamas mountains and the Bosphorus plain to the audience with all their striking beauty. You can have a meal accompanied by these unique views or join a pleasant show accompanied by your drink.
Bedre Bay Beach
If you want to have a summer holiday in Isparta, which is known as one of the most preferred cities for summer tourism, or if you want to get away from the hot weather, another beach you can choose is known as Bedre Bay Beach. This beach, where you can have the chance to swim in Lake Eğirdir, Turkey's third largest lake, is located on an area of approximately 160 thousand square meters.
There are dressing and changing cabins on the beach, showers and water slides that make it possible for you to have a pleasant time, as well as parking and buffet on the streets. This beach, where you will have the chance to see Isparta bus station with bus ticket opportunities, makes it possible to have a pleasant time and is known as a unique alternative for a summer holiday that will allow you to get rid of the tiredness of the whole year. The city, which you can visit in both summer and winter months, is very crowded especially in summer months due to its beaches.