Konya Bus Ticket
Konya
Konya City Guide
With Konya bus ticket opportunities, many people can easily reach the city of Konya, which has the largest surface area of Turkey and is of great historical importance. The 'City of Mevlana' Konya, in addition to being the largest city in Turkey with an area of 40,838 square kilometers, also holds the title of the country's 7th largest city with its population exceeding 2 million. In addition, Konya, with its 31 districts, is one of the oldest settlements dating back to prehistoric times, not only in Turkey but also in the whole world. In prehistoric Konya, you can come across ancient artifacts from different periods, from the Neolithic Age to the Old Bronze Age. There is no doubt that you will like the multicultural and historical structure of Konya, which was first settled in 7000 BC. You can feel that it has been the cradle of countless civilizations since then. In fact, when you encounter details that carry you to another time at every step, you may even regret not having visited this city before. Mevlana Tomb and Museum hosts the tomb of Mevlana Celaleddin Rumi, identified with Konya, and a huge green dome greets you when you enter the city. Konya bus ticket deals, on the other hand, manage to bring you together with all these and much more.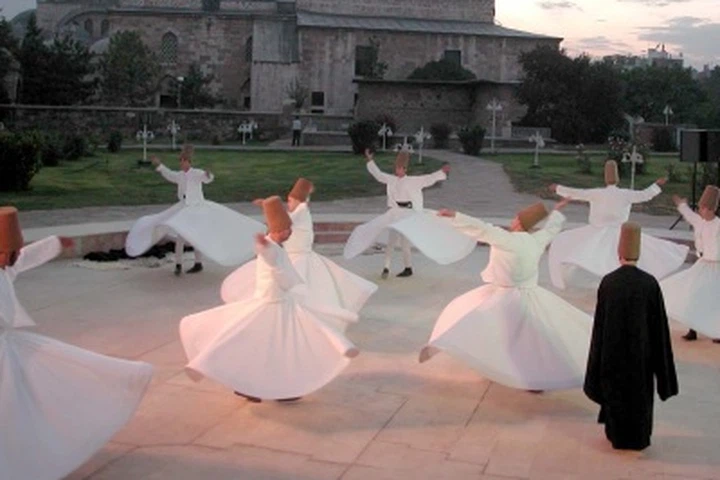 When to go to Konya?
Konya has continental climate characteristics. In Konya, summers are hot and dry, and winters are cold and snowy. Another reason why Konya's winters are harsher than other provinces with a continental climate is that the sea effect of the Taurus Mountains makes it impossible to come to Konya. In the province of Konya, almost freezing temperatures are observed in the winter months. In winter, the temperature drops to -25 degrees. The coldest month is January. Summer is quite hot. In summer, the temperature rises to about 40 degrees. The hottest month is July. Summer is an ideal time to visit the city of Konya. You can experience the lush nature of this unique city by planning to visit the city of Konya in the summer months. Kırkikindi rains are seen in the spring. Therefore, it is better to visit Konya in summer than in spring.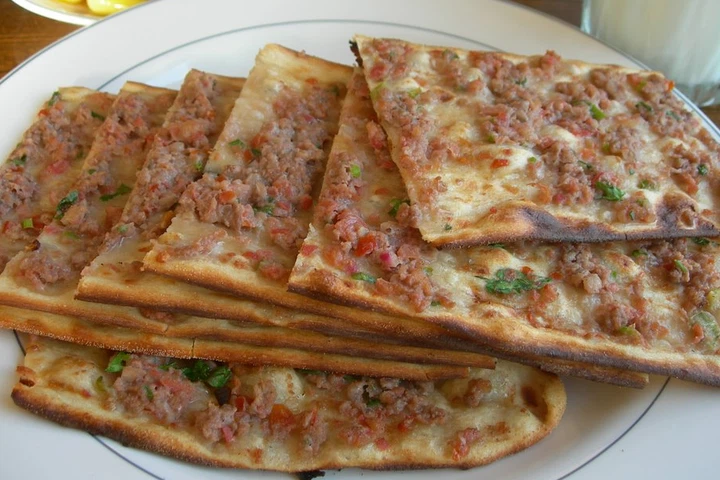 What to Eat in Konya?
Konya cuisine is a cuisine in which the Central Anatolian cuisine culture is extremely common. Konya, which has hosted many different civilizations over the years, therefore has a rich food culture. Seljuk palace cuisine is one of the cornerstones of this cuisine. The cuisine of the Seljuk Palace, as a cuisine created with Mevlevi manners and manners, contributed to the culinary culture of the unique province of Konya. In addition, Ateşbaz Veli, a cook from the Anatolian Seljuks, is known as the cook who made the first mausoleum in the world. This tomb is also located in Konya. When Konya cuisine is mentioned, meat buns, oven kebab and pita with cheese come to mind. Konya cuisine is one of the oldest cuisines of Anatolia. The origins of Konya cuisine stretch from Central Asia to the Seljuk, Ottoman Empire and now the Republic of Turkey. Konya Cuisine; It consists of a wide variety of dishes such as soups, desserts and main courses that are part of this cuisine. Konya cuisine includes dishes using vegetables grown in the Konya region, especially meat and yoghurt. While exploring the places to visit and all its beauties in Konya, you can also try delicious Konya dishes during your breaks.
Places to Visit in Konya
There are many places to visit in Konya and the city of Konya offers many places and structures with historical, cultural and also natural qualities to all its guests. You can include these places, each of which has different features, in your travel lists and have the opportunity to explore it closely.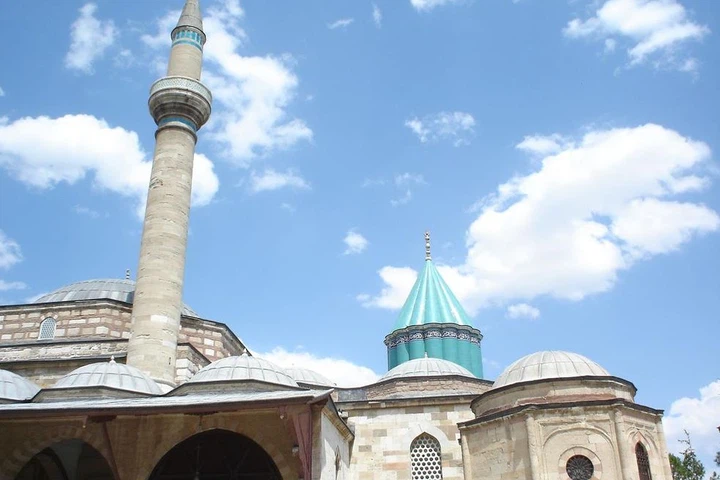 Mevlana Museum and Tomb
It is the permanent address of religious and cultural tours in Konya, it is one of the oldest museums in Turkey, and it was built in 1926 as a complex that also includes the historical Mevlana Monastery. Mevlana Museum is one of the most visited museums in our country and it also hosts the tomb of Mevlana Celaleddin Rumi. There are many tombs in the area that Sultan Alaeddin Keykubad I gave as a gift to Mevlana's father. The museum, which attracts great attention with its impressive Anatolian Seljuk architecture and extensive collections, includes hundreds of objects and thousands of works such as Anatolian Seljuk, Karamanogullari and also Ottoman periods, more than 2500 manuscripts, oil lamps and antiques, musical instruments. Mevlana Sarcophagus, a fascinating work of art built in 1276, is one of the must-see places on a museum tour. Mevlana Museum and Tombs are open to visitors every day between 09:00 and 17:30, and you can see the sarcophagus decorated with geometric patterns and floral motifs, the Mesnevi Principality and the unique collection of the Museum.
Çatalhöyük
Çatalhöyük was a collection of cultural and archaeological attractions from around the world. It is located within the borders of Çumla district, which is only 45 kilometers away from the city center and Konya. Discovered in 1958 and believed to be 9 thousand years old, Çatalhöyük was a Neolithic and Chalcolithic settlement. Çatalhöyük, one of the most important historical places of Central Anatolia, where thousands of people organize tours and visit every year, was included in the UNESCO World Heritage List in 2012. During your trip to Konya, you should definitely visit the Neolithic city of Çatalhöyük, where hundreds of valuable remains are found after decades of excavations. Here you can examine bowls, pottery and everyday objects from thousands of years ago. You can easily reach Çatalhöyük region via Konya Bus Terminal and have the opportunity to take a closer look at this unique place.
Aziziye Mosque
There are many mosques in Konya with different characteristics. One of the must-sees among these mosques is the Aziziye Mosque, a masterpiece built in the 17th century during the Ottoman Empire. The historical mosque, located on Selimiye Street in the Karatay district, was originally built in 1676 and was rebuilt in 1867 by Pertevniyal Sultan, the mother of Sultan Abdülaziz. Another factor that makes the Aziziye Mosque important, which is one of the last works of Ottoman architecture, is that it reflects the combination of Baroque and classical Ottoman architecture in the most impressive way. The Aziziye Mosque, built with a single dome and two minarets, is a historical treasure that Konya architecture and history buffs must see.
Aladdin Hill
The historical center of Konya and Alaaddin Hill, which is the first place where local and foreign tourists come to examine the centuries-old structures and see the city from a bird's eye view, almost dominates the region. It was used as a settlement during the excavation of a mound that has existed since prehistoric times. It is home to many important historical artifacts dating back to 3000 BC. And it was discovered during the early Bronze Age period. Also, during your visit here, you can see the Alaaddin Mosque, one of the important places in Konya, the Sultan's Tomb with eight Anatolian Seljuk Tombs, the historical Alaaddin Fountain and the Alaaddin Hill with its impressive dome. You can take many photos on Alaaddin Hill and spend a nice and productive day here with your family and loved ones. You can choose to use the minibuses and minibuses departing from the bus station to visit this unique hill over the Konya Bus Terminal.