If you want to tour the world with a boat, it is important to research the visa requirements of the countries you will be traveling to beforehand. The visa application process may differ from country to country, but in general you should follow the steps below.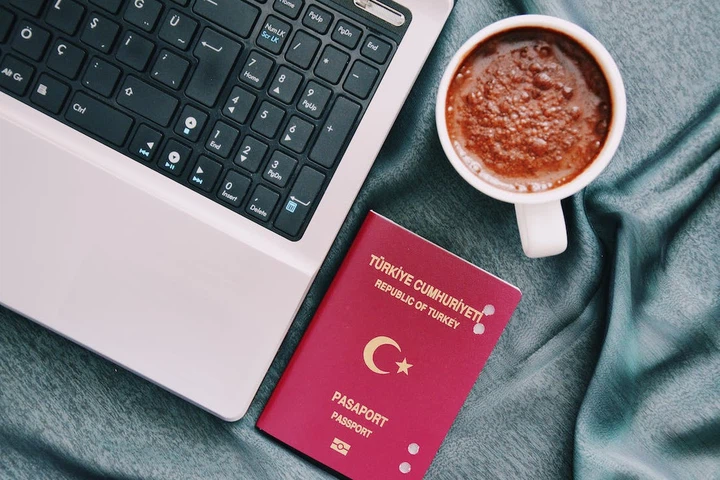 Prepare the Required Documents
Firstly, visit the embassy or consulate websites of the countries you will be traveling to. Each country's official website provides detailed information about the visa application process. You can download the application forms from their websites and follow the instructions for the application process. Generally, the following documents are required for a visa application:
Passport
You need to present a valid passport. It is essential that your passport remains valid for at least 6 months after the application date.
Application Form
You must complete the application form required by the country you are visiting and traveling to accurately and in full.
Photograph
You may need to provide a passport-sized photograph. Make sure the photograph is recent and compliant with the application rules.
Travel Itinerary
You may need to provide a travel plan that includes your boat's route, planned visit durations, and other travel details.
Travel Insurance
Some countries may require proof of travel insurance. Ensure that you have your travel insurance ready.
Schedule an Appointment
For visa applications, some countries use an appointment system. You may need to follow the instructions on the embassy or consulate's website to schedule an appointment.
Submit Your Application
Complete your application on the day of your appointment or on the designated date. Submit the application form, documents, and necessary fees. Additionally, there might be additional processes such as fingerprinting or biometric scanning.
Wait for Your Application Result
Visa application results can vary from country to country. The approval or rejection of your application may take from a few days to several weeks. When approved, the visa is usually affixed to your passport.
Keep in mind that visa applications for travel by boat can sometimes be more complicated. Some countries may require you to fulfill customs and port formalities or obtain special permits. Therefore, it is important to contact the authorities of the countries you plan to travel to in advance and learn about their specific requirements.
Remember that the visa application process can change, and it is important to access up-to-date information from official sources. The official websites of embassies or consulates will provide you with the most accurate and current information.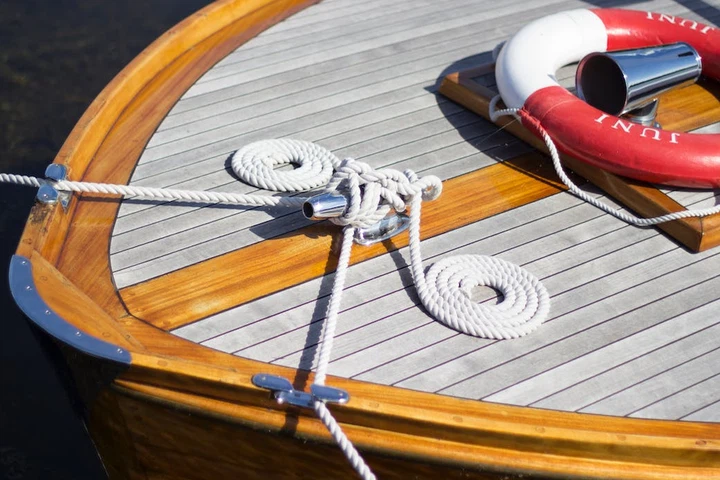 What Should I Take With me When I Go On a World Tour By Boat?
To go on a boat trip around the world, it is recommended that you take the following equipment and supplies with you:
Marine Equipment:
Life jackets: It is essential to have an adequate number of life jackets for everyone on board.
Whistle: You can use it to call for help in emergency situations.
Flashlight: It is important to increase visibility during the night and in dark conditions.
Nautical charts and compass: These are necessary for navigation.
Radio and GPS: These are important tools for communication and determining your location.
Fire extinguishers: Be prepared for potential fires.
Boat Maintenance and Repair Supplies:
Spare parts: Carry spare parts for essential components like the engine, electrical systems, water system, etc.
Communication tools: Have spare batteries, antennas, etc., to ensure the proper functioning of the boat's communication systems.
Repair tools: Bring basic hand tools, nails, screws, adhesives, and spare ropes for repairs.
Safety Equipment:
Fire extinguisher: Have fire extinguishers on board to put out any flammable materials.
First aid kit: Carry a first aid kit with necessary supplies to treat minor injuries and health issues.
Life jackets and lifebuoys: Have an adequate number of life jackets and lifebuoys for emergencies.
Emergency signaling devices: Carry tools like flashlights, flares, and smoke-generating devices for emergency signaling.
Essential Supplies:
Food and water: Take enough fresh food, canned goods, water, and beverages for the long trip.
Clothing: Bring suitable clothing for different weather conditions, including warm clothing, rain gear, and sun protection.
Personal hygiene products: Carry soap, shampoo, toothpaste, toothbrush, towel, etc.
Bedding and sleeping bags: Have enough bedding and sleeping bags for accommodation.
Additionally, consider any additional equipment based on your boat's features and specific requirements for your journey.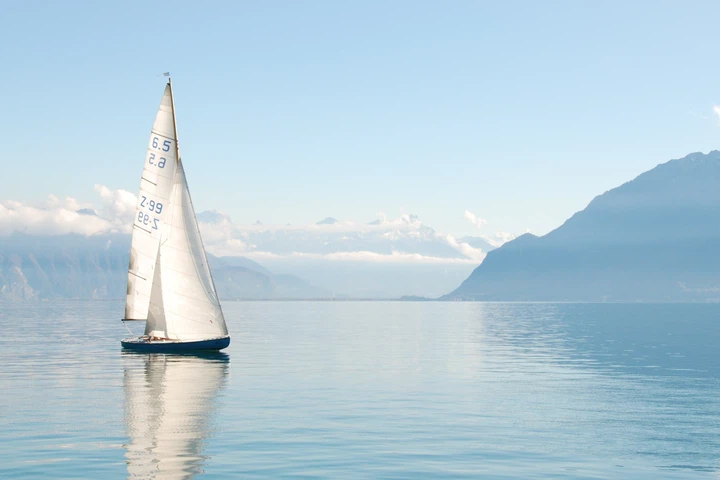 The Wold's Most Populer Boat Tour Routes
There are many amazing boat tour routes worldwide. Here are some popular and best boat tour routes...
The Caribbean
The Caribbean islands are famous for their turquoise waters, white sandy beaches, and unique coral reefs. Destinations like St. Martin, the Bahamas, Antigua, St. Lucia, and the British Virgin Islands are popular in this region.
The Greek Islands
The Greek islands in the Aegean Sea are renowned for their historical sites, magnificent beaches, and traditional villages. Mykonos, Santorini, Rhodes, Corfu, and the Cyclades Islands are popular destinations in this area.
Norwegian Fjords
The fjords located on the west coast of Norway are famous for their mesmerizing landscapes. Boat tours are organized in places like Geiranger Fjord, Sogne Fjord, and Hardanger Fjord to explore these natural beauties.
Alaska Inside Passage
Alaska's Inside Passage is known for its stunning glaciers, mountain views, and wildlife. Boat tours in areas like Glacier Bay and Tracy Arm provide a fantastic opportunity to discover the natural beauty of the region.
Amalfi Coast
Located in the south of Italy, the Amalfi Coast is famous for its breathtaking views, colorful villages, and lemon gardens. Boat tours can be arranged in places like Amalfi, Positano, Capri, and Ravello.
Galapagos Islands
The Galapagos Islands, situated off the coast of Ecuador, have a unique and diverse ecosystem with rare and extraordinary species. Boat tours here offer a great opportunity to explore giant tortoises, sea lions, and birds.
Whitsunday Islands
Located near Australia's Great Barrier Reef on the east coast, the Whitsunday Islands are renowned for their white sandy beaches and turquoise waters. Boat tours are organized to explore the Great Barrier Reef and observe the unique underwater life.
Note: The translations provided are as accurate as possible, but it's always a good idea to have a native speaker review the content for fluency and precision.