Tarsus is a touristic district in Mersin province, located in the Mediterranean Region of our country. The district stands out with both its natural beauty areas and cultural structures. It is possible to have a wonderful holiday in the district, which is among the spots visited by many local and foreign tourists throughout the year. This district, known as the capital of Cilicia, is also located on the Silk Road. When you come to the district, which has hosted many civilizations in the past, you can see that every corner bears historical traces. Tarsus district is located approximately 29 kilometers from Mersin city center.
There are transportation alternatives such as road, air and sea for travelers planning to come to the district. It is possible to come from any point of our country with your private vehicle by road. Many visitors come to the region, especially from big cities such as Istanbul and Izmir. You can also come to the district by intercity buses from many regions of Turkey. If you come from regions that do not have direct flights to the district, you can arrive at Mersin Bus Terminal and then take public transportation or use taxi services to reach the district.
If you prefer to travel by air to come to the district, you must arrive at Adana Şakirpaşa Airport, which is located closest to the region. After arriving at this airport, which is approximately 40 kilometers away from the town center, you can reach the town by taking the shuttle buses. You can benefit from this article when creating your list of places to visit in Tarsus center. Among the regions located very close to the center and the center, St. Paul's Church, St. Paul's Well, Nusret Mine Ship, Tarsus Waterfall, Cleopatra's Gate, Tarsus Houses, Grand Mosque and Historical Siptilli Bazaar. You can have a pleasant holiday experience by creating your travel list according to these places.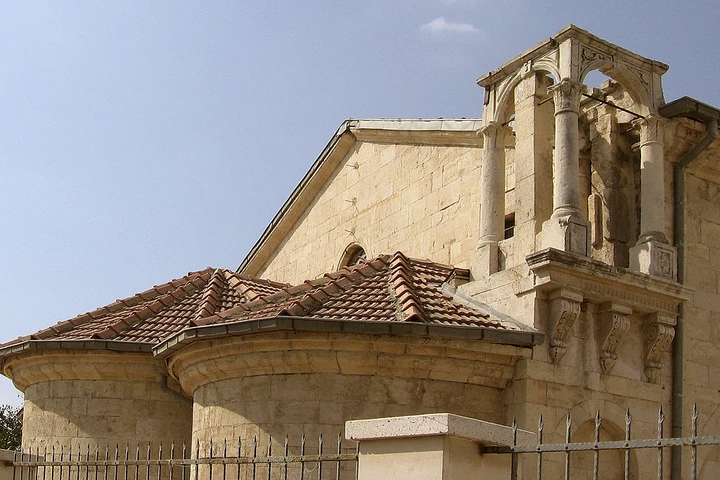 St. Paul's Church
The first place you should visit when you step into Tarsus town center is St. Paul's Church. This church, which has a very important value for Christians, was built in the name of Saint Paul.
There are four Bible writers on the ceiling of this church, which was constructed of cut stone. In the church built in rectangular form, Hz. You can also see the frescoes of Jesus and angels closely. You must pay a certain fee to visit this church, which is full of history. Since fee information may vary each season, you can get information on the subject when you visit.
St. Paul's Well
St. After visiting St. Paul's Church, which is very close to St. Paul's Church. We also recommend you to visit Paul's Well. This place, like the church, is a very important place for Christians.
As a result of the archaeological excavations carried out in the region, it was concluded that the area where this well was located was the house where Sait Paul lived in ancient times. It is also claimed that the water coming from the well is a cure for many different ailments. You can also visit here for an enjoyable cultural trip.
Nusret Mine Ship
Located only 2 kilometers away from the town center, Nusret Mine Ship serves as a museum.
This ship, which started to be built at the Germania Shipyard in 1912, carried forty mines in total and enemy ships were destroyed thanks to these mines. This historical ship, which was subsequently buried under water in 1990, remained at the bottom of the sea for a long time. Later, with the help of many people, it was brought to the water and turned into a museum.
While visiting the museum, you can see and closely examine the belongings of our soldiers who fought against the enemies during the Gallipoli War and were martyred.
Tarsus Waterfall
Our next route on our list of places to visit in Tarsus center is Tarsus Waterfall, which stands out with its magnificent natural beauties. Since it is only two kilometers away from the town center, you can reach it by private vehicle or on foot.
The area where the waterfall is located is quite crowded, especially in the summer. If you are going to come here, we recommend that you choose the summer months. There are areas around the waterfall where you can have a picnic. You can have a picnic, take photos and have a pleasant time with your family or friends in front of a magnificent natural wonder.
Cleopatra's Gate
Cleopatra's Gate, also known as the Sea Gate, is located in the town center, so you can reach it in a short time on foot.
When you see this door, it is possible to compare it to horseshoes stuck on horses' feet. Because this door looks exactly like a horseshoe. The name of this gate, which was built in the Byzantine period, comes from the fact that Cleopatra and her lover met here and passed under the gate with a magnificent ceremony. You can take lots of photos in the area and pass under the door.
Tarsus Houses
Since Tarsus has a deep-rooted historical past It also contains many historical houses. Some of these houses belong to the 19th century, while some belong to the 20th century.
It is possible to come across these historical Tarsus Houses while walking around the town center of Tarsus. These houses, which bear the characteristics of civil architecture, consist of two floors in total. You can be fascinated, especially when you see the courtyard sections adorned with flowers, and take a short tour into the historical past of the district.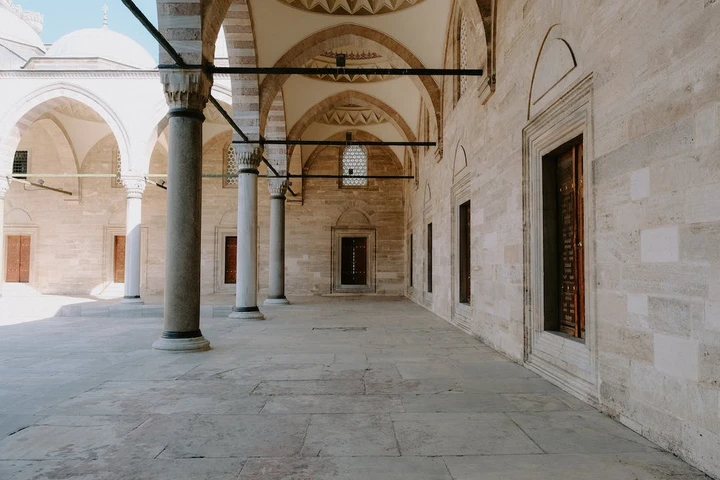 Grand Mosque
The next stop on our list of places to visit in Tarsus center is the Ulu Mosque. This mosque, located in the town center, was built in a rectangular form.
As a result of some research conducted in the region, ruins indicating that the mosque used to be a church were found. After visiting this mosque, which bears traces from the Ottoman period, you can also visit the Kırkkaşık Bedesten, located right next to it. We also recommend that you do not pass by without seeing the clock tower, which is located on the northeast side of the mosque and attracts attention with its magnificent appearance.
Historical Siptilli Bazaar
Located in the town center, this bazaar stands out with its appearance adorned with colorful umbrellas. We recommend that you visit this market before ending your tour of the district.
There are many different shops in the bazaar. You can shop from these shops, buy souvenirs for your family or loved ones, and have a pleasant day by filling your stomach at the eateries.