Traditional Turkish foods are quite tasty. I believe that this is because it attracts to our typical tastes, yet when tourists from other nations visit our country, we observe that they appreciate the cuisine they sample. Turkey's most renowned meals, in which varied tastes are produced with olive oil, different spices, and particular recipes, not only provide a feast of flavor to visitors, but also change their journeys into far more gratifying and productive aspect. Traditional Turkish cuisine is diverse due to the richness of Anatolian regions and the variety that has embraced numerous civilizations throughout the time.
Döner
Döner is among the most well-known foods around the world, and it can be seen almost anywhere. When the word doner is used, numerous forms of kebab are brought to mind, but for outsiders, doner kebab comes to mind foremost. One of the aspects that has managed to grab the attention of outsiders is the cooking process of this distinctive flavor, which should be at the top of the list of Turkey's most famous meals. One of the characteristics that disclose the flavor is the pleasant scent that arises when the doner is passed through the bottle and gently tilted vertically.
Baklava
When it comes to Turkish food, one of the first flavors that comes to mind is baklava. Baklava, one of the most exquisite syrup-based delicacies, is a common dessert both in the nation and overseas. As a result, baklava may be found in many nations ranging from Europe to Asia. Of course, Turkey is the location of baklava, which is finely cut, coated with a rich syrup, and seasoned with pistachios. This one-of-a-kind dessert, which is popular alongside traditional Turkish cuisine, manages to attract to every age group.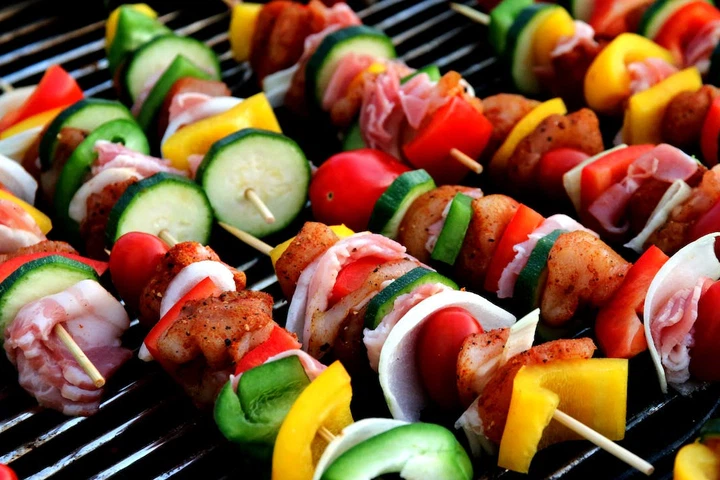 Shish Kebab
There are also traditional red meat and chicken kebabs, although the chicken variant is far more common, particularly overseas. Furthermore, because to the same historical and geographical proximity of Arab and Greek cuisines, there are several shish kebab recipes. Turkish shish kebab, on the other hand, is distinguishable from other shish kebabs by its sauce, pilaf, and freshly made pita.
Stuffed Grape Leaves
With the scent of leaves coated in olive oil, the modern dish appeals to all senses. Another popular Turkish meal is onion wrapped in grape leaves with rice, spices, and olive oil. This distinct flavor, which is one of Turkey's most popular meals, adapts to everybody's appetite and is enjoyed by persons of different ages.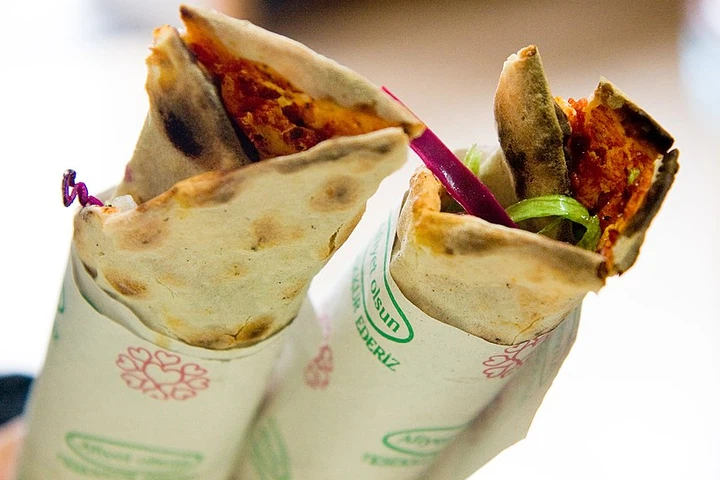 Lahmacun
Lahmacun, among the most well-known Turkish foods, is sometimes alluded to as 'Turkish pizza' in other nations. Despite its round form, lahmacun, which has nothing in do with pizza in regards of substance and dough, is occasionally added to the menus of abroad eateries with the addition of "pide." Lahmacun is one of the wonderful flavours that captivate everybody with its crunchy flavor and texture thanks to its distinct traditional cuisine of minced beef, veggies, lemon, and spices.
Mantı
Mantı is a must-have ingredient in many of Turkey's most famous recipes. Small pieces of dough are fried and ready for serving after being stuffed with a spice, meat composition and served with yoghurt and an unique sauce.
Köfte (Meatball)
Köfte, which really is generally always the first response to the question of what's the most popular in Turkey, is created in a variety of tastes in Turkey. In reality, many localities and areas have their own meatball variants. Meatballs with veggies, rice, and pita, like other forms of kebab, can be found in international restaurants underneath the term "Turkish meatballs."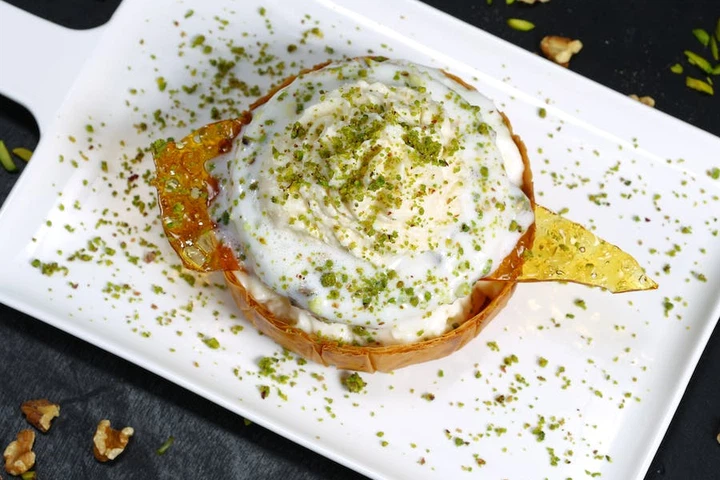 Künefe
This delectable delicacy is probably one of the solutions to the question of what to consume much more in Turkey. Künefe is among the global tastes. Kunefe is well-known for its delectable kadayifs, distinctive cheese, pistachio decorating, and outstanding taste. With its thick syrup, it is a popular flavor that serves as the ideal ending to a fantastic Turkish dinner.