Erzincan Bus Ticket
Erzincan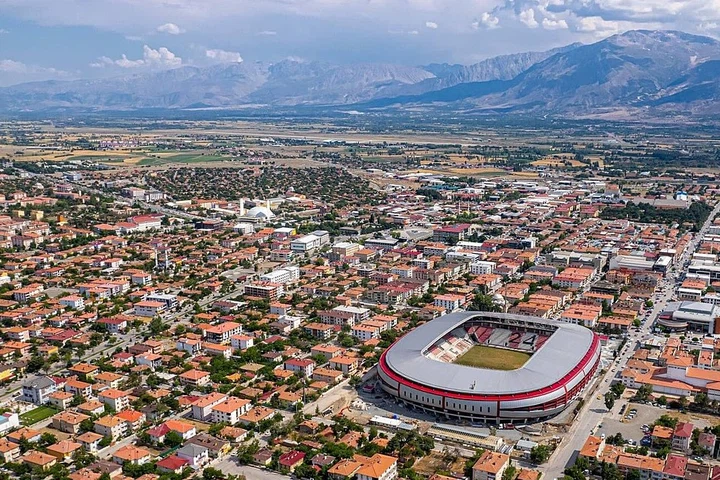 Erzincan City Guide
With Erzincan bus ticket opportunities, many people can visit the city of Erzincan in a short time. Bringing together those who want to visit the city of Erzincan with both safe and comfortable travels, the Erzincan bus ticket also contributes to creating unforgettable travel plans. Located on the Silk Road, the city of Erzincan is located within the borders of the Eastern Anatolia Region.
This city, whose population is estimated to be around 234 thousand, has a very important place in terms of both cultural and natural beauties. For this reason, all visitors can have a pleasant time in this city, which does not neglect to offer unforgettable moments to its visitors. In order to fully explore every corner of this city, it is much more ideal to spend at least 1-2 days in the city. In this way, all the must-see spots are seen completely and unforgettable moments are created.
When to go to Erzincan?
Located close to the Black Sea region, the city of Erzincan has a much milder climate compared to other provinces. However, in this city, which predominantly reflects the continental climate characteristics, the autumn months are rainy while the winter months are snowy and extremely cold. Summer months are hot. In the light of this information, the best times to visit this city are considered to be June, July and September. Thus, it is not affected by both cold weather and hot weather.
Places to Visit in Erzincan
There are many places to visit in Erzincan as the city has hosted different cultures and civilizations throughout history. In addition to these, it is extremely possible to enjoy nature and have a pleasant time in the unique city, which has many natural beauties. In this city, which welcomes all its visitors with its location and atmosphere, you can be together with high-level travel experiences.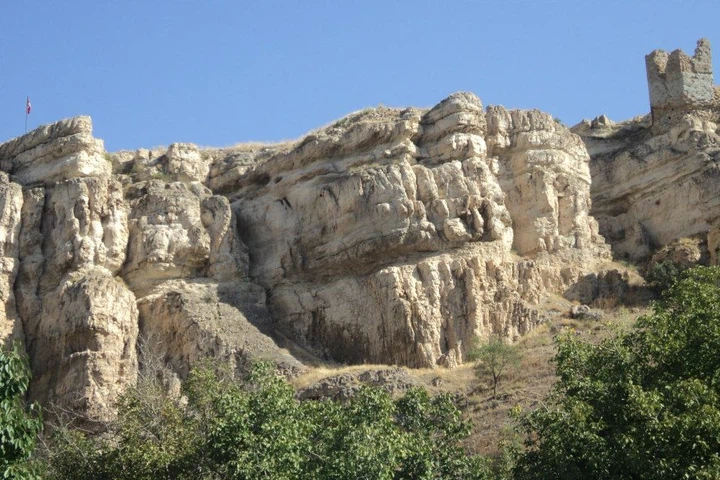 Kemah Castle
Kemah Castle always comes first in all lists about places to visit in Erzincan. This castle, which is among the oldest castles in Anatolia and dates back to the Hittite-Urartu periods, is uniquely positioned on steep cliffs. The castle, which was designed in a nested structure and surrounded by various walls, was even the subject of Evliya Çelebi's famous work Seyahatname. This castle, which is unique and an important defense point in land wars, has a valuable place in terms of its location. Although it is not known exactly when it was built, it has been estimated that the castle belongs to the Paleolithic period as a result of various researches. According to the valuable information in the sources, many civilizations and many cultures have been found here.
Abrenk Church
Abrenk Church, one of the mysterious spots of Erzincan city, is located in Tercen district. Architecturally stunning and of unique value, this church is definitely worth seeing up close. Various stone engravings were used in the construction of the church, whose construction date is estimated to be 1854. This structure, which is accompanied by obelisks dating back to the 12th century, unfortunately succumbs to time as the necessary importance is not given and it is not properly maintained.
Otlukbeli Lake
Otlukbeli Lake, which takes its name from the town of the same name, Otlukbeli district, attracts the attention of both local and foreign tourists. The lake surroundings, which can be used both as a recreation area and as a camping area, are ideal for having a pleasant time, especially in the summer months. The surface of this lake, which is approximately 6 kilometers from the city center, is 6 thousand 500 square meters. The depth of the lake, which has a unique beauty, was measured as 19 meters. If you enjoy taking nature photos and enjoy being alone with natural beauties, it is strongly recommended that you include this unique place in your Erzincan trip.
Kadigol
Located in the Kemaliye district of the city of Erzincan, Kadıgölü hosts both many cold water sources and all kinds of definitions of green color around it. An ideal place to find peace, to spend time in touch with nature and to enjoy the unique beauty of the whole lake, Kadıgöl will offer you the opportunity to experience unforgettable moments with your loved ones.
Stallion Lake
Aygır Lake, which has an important place among the places to be discovered in Erzincan, is located in the Üzümlü district of the city of Erzincan. Aygır Lake, which is approximately 45 kilometers from the city center, has the characteristics of a crater lake. Aygır Lake, which has a very important place in terms of tourism, is both an ideal camping area and a mountain hiking center. In this way, Aygır Lake, which offers the opportunity to spend peaceful times intertwined with nature, can fully gain the appreciation of all visitors. You can also consider adding Aygır Lake to your travel list, and while you're here, you can visit Altıntepe Ruins. Moreover, it is extremely easy to reach all these places via the Erzincan Bus Terminal.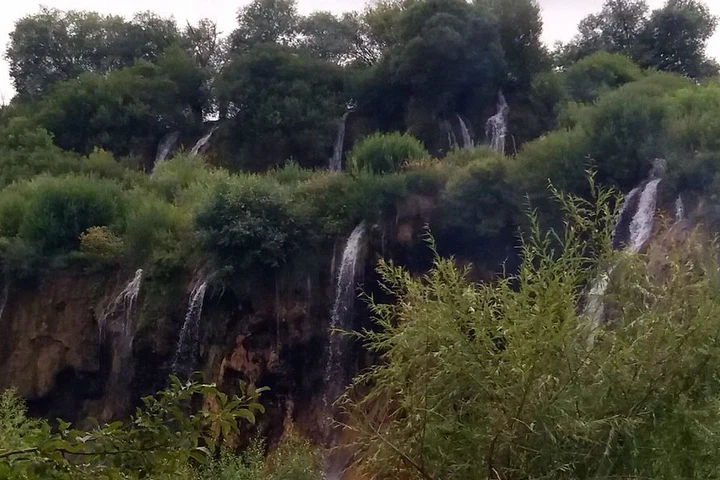 Girlevik Waterfall
Located in the Girlevik district of the city of Erzincan with the same name, Girlevik Waterfall is 35 kilometers away from the city center on average. This place, which is visited by local people every other day in summer, helps to cool off and enjoy the unique nature. Picnic pleasures, nature walks and spending a lot of valuable time are also ideal here. Moreover, all kinds of endemic plants growing around the waterfall attract attention by plant lovers and those with an investigative spirit.
Koroglu Cave
Located in Altköy, a district of Erzincan's Refahiye district, this cave welcomes its visitors with stone stairs. This cave, which also has a sitting bench made of cut stones, takes its name from the traces found inside the cave. These traces are the traces belonging to Köroğlu's legacy. This is an ideal cave for making interesting discoveries and experiencing a historical atmosphere.
Dark Canyon
One of the places that makes the geography of the city of Erzincan very interesting is the unique canyon called the Dark Canyon. Located in the Kemaliye district, this natural wonder canyon is quite large and thus is among the largest canyons in the world. This canyon, which is ideal for both doing various nature sports and having a pleasant time, manages to impress everyone who sees it. By including this place in your travel list, you can take many photos and participate in various activities such as canoeing, jumping and rafting.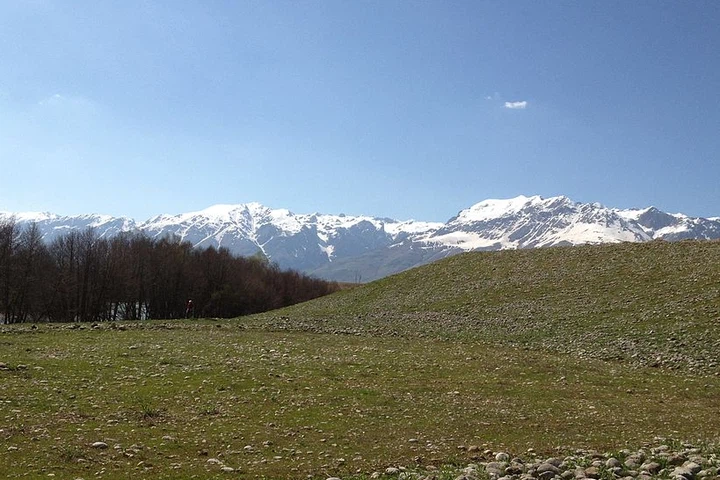 Munzur Mountains
The mountain, which is composed of volcanic rocks and has ten different peaks, also has a very imposing appearance. Located between the north of Tunceli province and the south of Erzincan province, this mountain is defined as a remote region, but many people want to explore this place. You can reach this place, which reflects the traces of nature from oak trees to mountain meadows, after landing at Erzincan Bus Terminal.