Rize Bus Ticket
Rize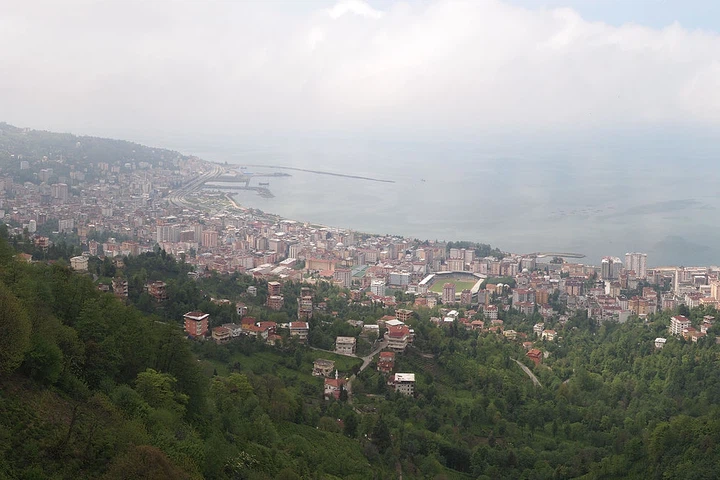 Rize City Guide
With the Rize bus ticket opportunities, transportation to the unique city of Rize is both extremely comfortable and possible to make safe journeys. Rize is a province located in the northeastern region of Turkey. It is one of the most important cities of the Black Sea Region and attracts tourists with its natural beauties, historical buildings and local culture. Rize contains a very rich natural area with its fertile valleys, forests, lakes and rivers. Çamlıhemşin, one of its most popular tourist destinations, is very popular for snowfall, skiing and mountaineering activities.
In addition, historical buildings in Rize also attract the attention of tourists. For example, historical structures such as Rize Castle and Sheikh Shamil Tomb from the first periods of Islam can be seen. In addition, Rize's famous "tea" also attracts tourists. Rize is one of the main production centers of tea, and tourists can discover how tea is produced here and the lifestyle of the locals. Rize also attracts tourists with its beautiful and hospitable nature of the local people, delicious food and unforgettable landscapes. In short, Rize allows tourists to have an unforgettable holiday experience with its natural beauties, historical structures, local culture and hospitality of the local people. By taking a look at Rize bus ticket opportunities, you can have the opportunity to explore this unique city closely.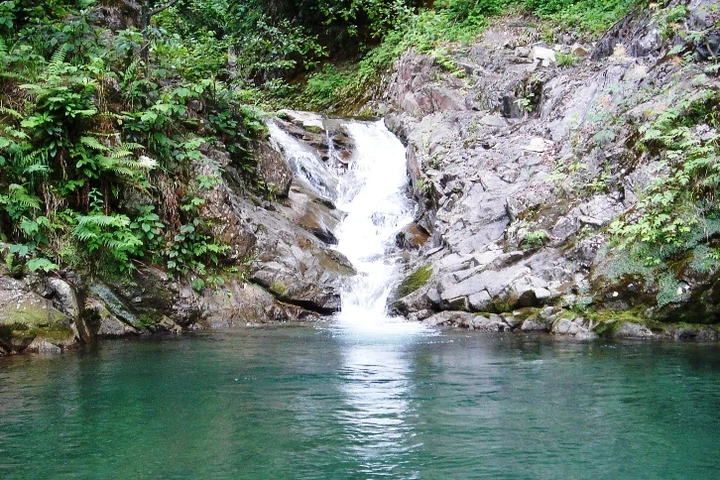 When to go to Rize?
The typical Black Sea climate prevails in the city of Rize, which has a lush nature and beautiful plateaus. While the white months of this thing are quite warm, the winter and spring months are completely rainy. Rize, which rains for a full 40 days of the year, is considered to be the most rainy city in Turkey. In this city, where the annual average temperature is 10 degrees, the most precipitation occurs in October. As you move away from the coasts, the temperatures begin to decrease in the city, and thus the climate becomes harsher. For those who want to go to Rize and explore the city of Rize closely, the most ideal season will be summer. In the summer season, the temperatures are on average 20 degrees and the summer season can be preferred both to enjoy nature and to travel to the fullest. It is also recommended that you do not forget to take your umbrella and rain boots with you when you go to visit this city.
Places to Visit in Rize
Rize is known as one of the most beautiful cities of the Eastern Black Sea Region and offers many places to visit for tourists. When it comes to places to visit in Rize, both the tea-producing gardens, the storm streams, the plateaus and the canyons come to the fore. In addition, since this city has hosted many cultures and civilizations throughout history, there are many historical buildings that must be visited and discovered in this city.
Gito Plateau
Gito Plateau, which has an important place among the places to visit in Rize, is connected to the Çamlı Hemşin district of Rize. It's especially popular lately. This plateau, which has become, has a magnificent nature and a breathtaking view. It will be an unforgettable experience to be able to look closely at a view covered with clouds and to be inspired by nature in a clean air. It is recommended that you include the plateau, which is right to have a completely different look, especially in spring and summer, in your travel plans.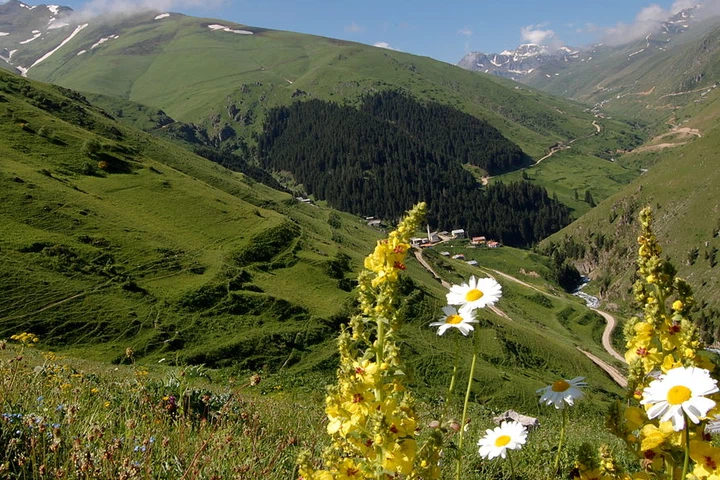 Anzer Plateau
Anzer Plateau is home to colorful flowers and medicinal honey, which is considered a panacea. Also, this plateau, which is known as a settlement connected to the Ikizdere district of Satan, is visited by many local and foreign tourists every year because it is almost a gateway.
Ayder Plateau
This place, which is an important tourism center, has many tree species and lush vegetation. In addition, the small houses here attract attention with their cute structures, while the healing spas of this place heal many diseases. It is said that the thermal water extracted in the region is effective even in various skin diseases, especially in neck and joint pains. It is estimated that the race to this plateau started in the 13th century. Many people live here both permanently and prefer to stay here at certain times of the year. You can reach this unique plateau in a short time via Rize Bus Terminal and have a very pleasant time here.
Golazena Plateau
Golazena Plateau is located at the foot of Altiparmak Mountain. This plateau, which is approximately 48 km away from Ardeşen district, has an altitude of 2,230 m from the sea. Many people prefer to spend time together in the plateau, which has both an authentic structure and a more ready-made structure. You can also visit this place to explore authentic and local houses closely and enjoy a mystical atmosphere.
Ambarli Lake
Ambarlı Lake, also known as Balıklı Lake, is located in Kaçkar Mountains. It is a lake of unique beauty, located at the summit of . Many fish species live in this lake, which is 61 km away from Çamlı Hemşin district. The surroundings of the lake are also ideal for doing various mountain sports and many nature sports are held here every year. This lake, which can be preferred both to spend time alone with nature away from the city center and to enjoy the unique landscapes, is one of the places that everyone should see at least once in their life.
Palovit Waterfall
Palovit Waterfall is known as one of the highest waterfalls in the city. The waterfall, which flows in a liquid forest covered with lush trees, has a height of 15 m. The waterfall, which presents an extremely magnificent view, is visited by many visitors especially in summer to cool off and be alone with nature. In addition, there are both recreation areas and camping areas around the unique waterfall. Many people prefer to have a picnic here in the summer months, especially in Yalova. By including this place in your travel plans, you can enjoy nature to the fullest and have the opportunity to spend a peaceful day with your loved ones.
Agaran Waterfall
Ağaran Waterfall, which hosts one of the most popular sights of the city of Rize, is located in the Çayeli district of the city of Rize. This place, which is approximately 12 km away from the district center, is also described as a hidden paradise. It will be a completely different experience to discover all kinds of shades of green in this unique place and to watch the foams of lost color. In this place, which is open to visitors in all seasons of the year, especially in the summer months, you can take photos as you wish and enjoy the peaceful times to the fullest.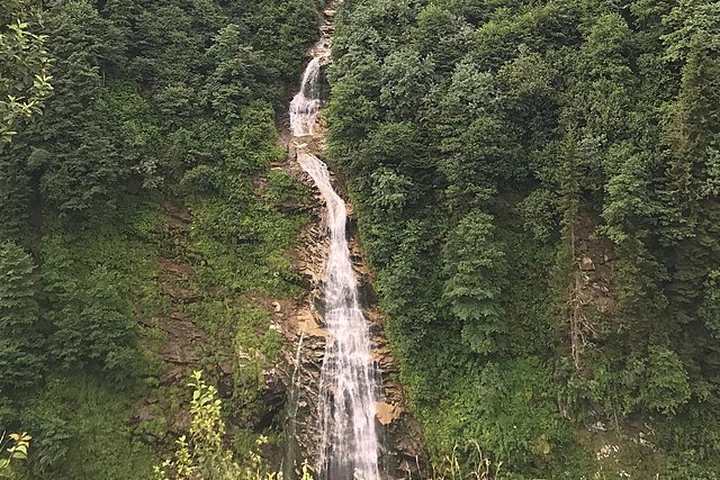 Bridal Tulle Waterfall
Bridal Tulle Waterfall, which has a unique appearance reminiscent of a bridal veil and tulle, got its name from here. This place, which fascinates those who see it with its magnificent view, has a steep flow of 1,500 meters. The waterfall, which is one of the highest waterfalls in Turkey, is located in Ayder Plateau. You can reach here very easily via Rize Bus Terminal.