Elvanlı is a neighborhood of Erdemli district of Mersin city, located in the Mediterranean Region of our country. Elvanlı is also the largest neighborhood of our Mersin province. The region is not very rich in terms of places to visit. However, there are many historical buildings and natural beauty areas located very close to the region that must be seen. Elvanlı is approximately 48 kilometers away from Mersin city center and approximately 46 kilometers away from Erdemli district center.
There are many means of transportation available for travelers planning to come to Elvanlı for sightseeing or holiday purposes. Those who want to come with their private vehicle can choose the road transportation option. People who do not have a private vehicle can reach the region by contacting intercity bus companies and purchasing a bus ticket. It is not possible to reach the location of the neighborhood directly by bus. For this, you first need to reach Mersin. After arriving in the city, you can go to the neighborhood by using public transportation or taxi services.
For those who want to reach by air, the only option is Adana Şakirpaşa Airport, which is located closest to the region. Because there is no airport in our city of Mersin. That's why you first need to buy a flight ticket to Adana. After arriving in Adana, you can go to Mersin by shuttle bus, or you can also use taxi services or rent a private car. It is possible to reach Elvanlı directly when you use private car or taxi services.
Elvanlı is not a very rich neighborhood in terms of places to visit. However, there are still important tourism spots in and around the region worth seeing. When creating your Elvanlı travel list, we recommend that Karacaoğlan Waterfall comes first. Because this waterfall is located directly in the neighborhood area. Then, we recommend that you take a closer look at the nearby Kanlı Divane Ruins, Akkale, Limonlu Stream and Maiden's Castle. After this pleasant trip in Elvanlı, you can change your route to food places and taste local delicacies. Without further ado, let's start giving information about places to visit.
Karacaoğlan Waterfall
At the top of our list of places to visit in Elvanli is Karacaoğlan Waterfall, which is considered a natural wonder. Located in Elvanlı, this place is quite crowded, especially during the summer season.
If you plan your trip in the summer, your first destination should definitely be this place. The waterfall, which is one of the spots visited by those who are tired of the heat, has a magnificent view. You can cool off and have a very peaceful time in the water of the waterfall, which flows from a height of approximately 40 meters and between the rocks. There are also areas where you can have a picnic in this area. In addition, you also have the opportunity to rent a picnic table. An entrance fee is charged for entering this area, which is one of the places frequently visited by many tourists, by car. These entrance fees may vary from year to year.
Kanlı Divane Ruins
We recommend that your next route during your Elvanlı trip is Kanlı Divane Ruins. You can use your private vehicle or benefit from taxi services to reach this region located within the borders of Erdemli district.
This place, which is one of the places that must be discovered by those who are interested in history, emerged thanks to the discovery of a French traveler. The reason why this region is known as bloody dates back to Ancient and Roman times.
In those days, criminals caught were thrown into the sinkholes in this region. Because there were very wild animals in the sinkholes that mauled or killed people. It is possible to come across inscriptions and some important historical figures in this place, whose story is very chilling.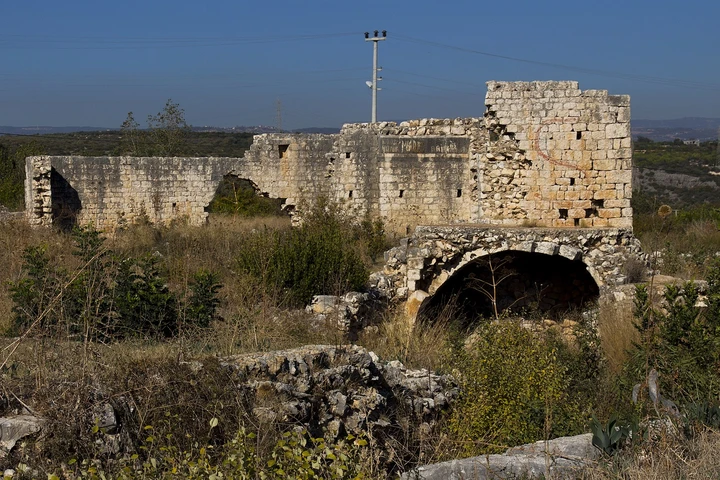 Akkale
The next stop on our list of places to visit in Elvanli is Akkale, located in the Kumkuyu District, approximately 29 kilometers away from the region. You can reach there with your private vehicle in approximately half an hour.
You have the opportunity to see various historical ruins closely in Akkale, which was known as a settlement area where rich families lived their lives in the past. The most striking part of the area is the cistern, which consists of five floors. You can take lots of photos here and go on a pleasant history journey.
Lemon Tea
We are among those who think that it is not possible to come to Elvanlı without seeing the Limonlu Stream, which stands out with its lush green nature. Located in the Limonlu town of Erdemli district, this place is approximately 24 kilometers away from Elvanlı. You can easily go there with your private vehicle or you can also benefit from taxi services.
Limonlu Stream is a place where you can be alone with nature, have a picnic or have a barbecue and enjoy. It is one of the places where you can have a pleasant meal with your two. There are many establishments around the stream where you can meet your eating and drinking needs. Additionally, if you want to do angling, you can catch fish from the stream and then cook your fish by lighting a barbecue.
Girls Castle
At the end of our list of places to visit in Elvanlı is the Maiden's Castle located in the Erdemli district. You can go here with your private car, use taxi services or take public transportation.
The area where the castle is located is flooded with many local and foreign tourists, especially during the summer season. The castle, which stands out with its natural beauty, was used as a residential area during both the Roman and Byzantine periods and continued to be used by many other civilizations thereafter. The building, which fascinates its visitors with its medieval architecture, attracts attention with both its cultural features and natural beauty.
We recommend that you see this castle, which has an entrance fee, before finishing your sightseeing tour. Here you can take lots of photos, explore the natural beauties and have wonderful hours.