Gediz is an important district of Kütahya province, located on the Inner Western Anatolia side of the Aegean Region. This district is divided into two: Eski Gediz and Yeni Gediz. As a result of the earthquake in the region in the past, serious damage occurred and many buildings were destroyed. An average of 1000 people lost their lives in this district, which was left in ruins by a 7.6 magnitude earthquake in 1970. Today, the district, which has just started to recover, has been virtually rebuilt. There are multiple alternatives for transportation to the district, which is approximately 90 kilometers away from Kütahya city center.
The most comfortable transportation option for visitors who want to come to Gediz for sightseeing purposes is a private vehicle. However, people who do not have a private vehicle can choose intercity buses departing from their location to Kütahya. To do this, you just need to buy a bus ticket. Arrival time varies depending on the starting location. Another option other than land transportation is by air. Those who want to reach the district in a shorter time can also consider transportation by air. To do this, you can contact the companies that organize flights from your location to Kütahya Zafer Airport.
By purchasing a Kütahya flight ticket, you can first go to Kütahya and then go to the district by choosing one of the other transportation options. Gediz district is a district that attracts attention with both its historical structures and natural beauties. Among the places to visit in Gediz, the first place to visit is the Gediz Monument, which stands out with its cultural richness. After the monument, Gediz Murat Mountain Ocakoğlu Plateau, Gediz Murat Mountain Ski Facilities and Gediz Ilıcasu come. When planning a trip to the district, you can add these places to your list and have a wonderful trip.
Gediz Monument
When you come to Gediz, the first place you should visit is the Gediz Monument, which reflects the history of the district. This historical place, located in the Abide Village of the district, is of great importance in terms of cultural tourism.
The monument is an important historical monument built after the War of Independence. It was built for the Turkish Cavalry army who lost their lives as a result of the war between the Turkish Cavalry army and the Greek army. During your visit to this special monument, which is approximately three meters high, you can see the names of our martyrs who lost their lives one by one and pray for them.
There are also different Ottoman inscriptions on both sides of the monument. We recommend that you add this monument, which is a very important place for history lovers, to your list of places to visit in Gediz.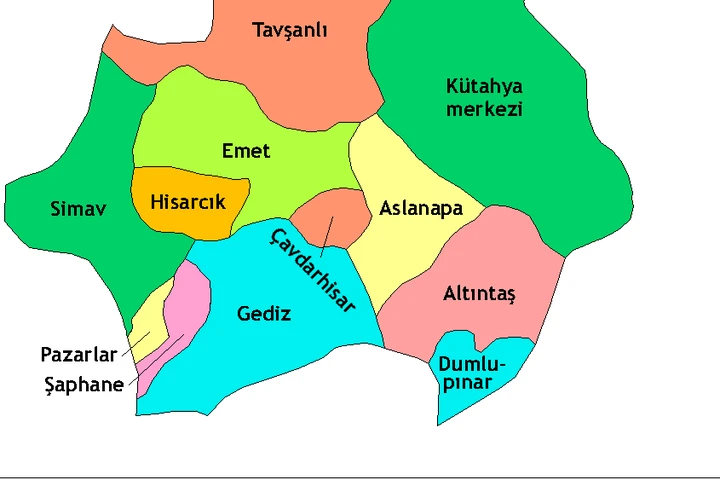 Gediz Murat Mountain Ocakoğlu Plateau
The district offers pleasant moments to its visitors with its natural beauties as well as its historical aspects. If you are looking for a place to be alone with nature, we recommend you to visit Gediz Murat Mountain Ocakoğlu Plateau.
Located at the intersection of Banaz Stream and Porsuk Rivers, this plateau is the highest mountain in the region. You can spend peaceful hours in touch with nature in this plateau, where you can see different plants. You can have the opportunity to spend a wonderful day accompanied by the chirping of birds in this region, which offers a visual feast from lotus flowers to orchids, from pine trees to oak trees.
You can also take photos of nature views in the region and, if you wish, benefit from accommodation facilities. You can spend a pleasant day away from the chaos of the city in this plateau, which has a very important place in terms of nature tourism and is among the frequent destinations of nature lovers.
Gediz Murat Mountain Ski Facilities
Another place on our list of places to visit in Gediz is Gediz Murat Mountain Ski Facilities. If you plan your Gediz trip in winter and want to ski, you can choose this facility. This facility is located on the district's Murat Mountain Road.
This facility is flocked by many tourists, especially during the winter months. This region, which is very important for ski tourism, has a ski slope area of approximately 600 meters. There are also various restaurants where you can meet your eating and drinking needs if you get hungry after skiing.
You can visit these dining places after skiing and taste delicious food. We strongly recommend that you add this region, which is ideal for skiing, to your travel list.
Gediz Ilıcasu
Gediz Ilıcasu, located approximately 13 kilometers from the center of Gediz district, stands out with its healing thermal spring water. It is said that this spa, which is accepted as a thermal tourism center, has an effect on many diseases.
The hot spring water in the region is used for kidney diseases, especially; It has positive effects on many diseases such as gynecological diseases, rheumatism and muscle diseases. The altitude of this hot spring, which was declared as a thermal tourism point in 1987, is approximately 750 meters above sea level. Benefit from its healing waters If you want, we definitely recommend you to visit this spa.