Uskumruköy is a village in the Sarıyer district of the European Side of Istanbul, located in the Marmara Region of our country. This village attracts the attention of many people with its natural beauties and historical structures. It is one of the places you must see when you come to Istanbul. Although it is a village, it is a tourist area. Transportation is extremely easy for those living in Istanbul. Those coming from Istanbul to this village, which is suitable for day trips, should first come to Sarıyer. You can come to this village, which is approximately 9 kilometers away from Sarıyer district center, by private vehicle or by public transportation.
Visitors planning to come from outside Istanbul can reach there by private vehicles. If you do not have a private vehicle and want to come by bus, you can take the buses departing from your location to this area. To do this, you just need to buy a bus ticket. Travelers who live further away from Istanbul may prefer transportation by air. You can also choose among the companies that offer flights to Istanbul from where you live, and you can reach there in a short time by purchasing a flight ticket. Uskumruköy is an ideal place for those who want to get away from the city chaos and relax. It has many places worth seeing.
The most popular places to visit in Uskumruköy are the Ovidius Tower, Uskumruköy Mosque, İmam Hasan Efendi Fountain, Büyük Kilyos Cemetery and Avcı Dede Picnic Area. When planning your trip to the region, you can add these places to your list of places to visit and have a pleasant day. This village has hosted many civilizations in the past, such as the Ottoman, Byzantine and Roman. For this reason, it is especially rich in cultural terms. If you wish, let's start our Uskumruköy sightseeing tour with the first place on our list!
Ovid's Tower
Ovidius Tower is at the top of our list of places to visit in Mackerel. Located on Atlas Çiçek Street in the village, this tower is one of the most frequently visited buildings by history enthusiasts.
The tower, which stands out as the most valuable historical structure of the village, fascinates those who see it with its unique architecture. Cut stones were used in the construction of the square-shaped tower. When the tower was used, torches were lit to prevent passing ships from hitting the rocks in the dark of the night.
During your visit to this tower, which has an interesting story, you can take lots of photos, examine every corner closely and have a pleasant history journey.
Uskumruköy Mosque
Another place you should not end your trip without seeing when you come to Uskumruköy is the Uskumruköy Mosque, which has the same name as the village. The history of this mosque dates back to ancient times.
The mosque, which consists of two floors in total, is completely surrounded by greenery. We think that when you enter this mosque, which is of great importance in terms of religious tourism, you will not be able to take your eyes off the decorations on the walls. The ornaments and decoration inside the mosque are quite striking. You can visit this historical mosque, which is estimated to date from the Ottoman period, and feel spiritual relief.
Imam Hasan Efendi Fountain
Uskumruköy is known as a region that attracts attention with its historical fountains. However, since most of the fountains are in ruins, it is not possible to find many traces of them.
Imam Hasan Efendi Fountain is an important historical structure that is still standing. However, unfortunately, this historical building has lost its traces of the past after some renovation works. Still, we think that it is one of the important historical fountains that you should see when you come to the village. The only part of the fountain that has been preserved to this day is its inscription. You can examine this inscription closely and find out when the fountain was built.
Big Kilyos Cemetery
We continue our list of places to visit in Uskumruköy with the Great Kilyos Cemetery. This cemetery, located on Kilyos Sarıyer Road within the village borders, covers a very large area.
There are different cemeteries within the Great Kilyos Cemetery. There are three different burial sections in this cemetery: Muslims, Baha'is and Jews. It looks like an island from the outside. Each section appears to be divided into islands. You can see this cemetery, which is a spiritually important place, closely and pray.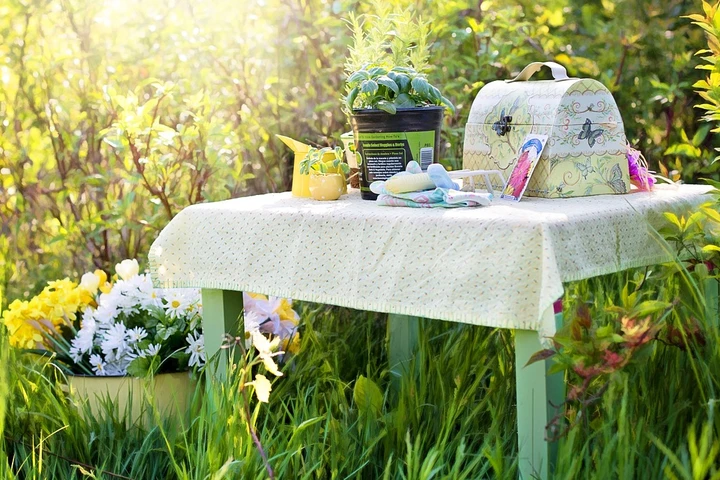 Avcı Dede Picnic Area
If you are one of those who come to Uskumruköy and say that you cannot return without a picnic, you are in the right place. You can go to Avcı Dede Picnic Area, which stands out with its lush green nature and oxygen-rich air, and benefit from many different activities.
As the name suggests, you can have a wonderful picnic with your family or loved ones in the picnic area, spend peaceful times in touch with nature and take lots of photos of nature views. There are also places in the area where you can barbecue. tastes. Optionally, you can barbecue and spend pleasant hours away from sight in the lush green nature. There are also facilities such as the use of a shared refrigerator in the area. Of course, you have to pay a certain fee to benefit from all these opportunities. We recommend that you come to this picnic spot before finishing your Uskumruköy trip.