Combining different cooking traditions, Russia's traditional dishes are influenced by Northern and Eastern Europe, Siberia, the Caucasus, Central Asia and the Far East. The most famous dishes of Russia are waiting for those who want to turn their journey into a feast of taste.
The answer to the question of what to eat most in Russia; there should be a variety of soups made with plenty of fish, meat and vegetables. In addition, the country's casseroles are world-famous and preferred by those who prioritize their taste.
Pyroshki
Piroşki, which we chose from among Russia's most popular dishes, is a kind of pastry or pastry. You can consume Piroşki, which is filled with leek, sausage or minced meat, hot at any time of the day.
Blini
Blini, which is served with fish or dessert, can also be called a kind of pancake made with yeast. You can come across Blini, one of the most popular flavors of Russia, during breakfast or tea time.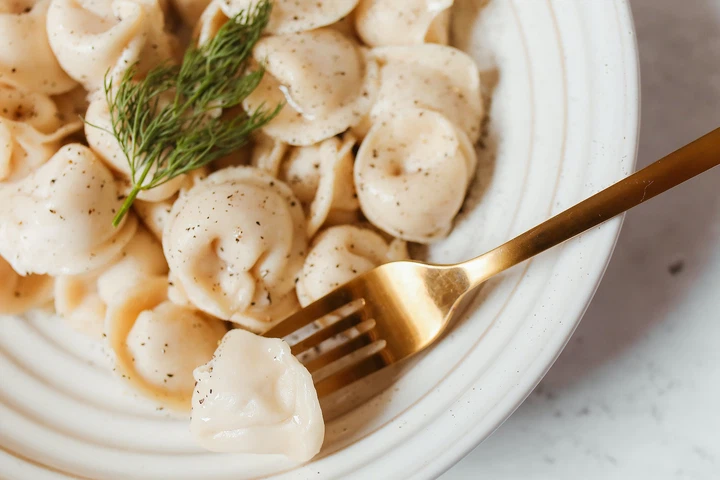 Pelmeni
"Pelmeni", which differs from the ravioli we know because of its creamy sauce, is one of the answers to the question of what is most eaten in Russia. You should add Pelmeni, which is poured with powdered sugar, to your list of flavors you should try.
Borscht Soup
Borsch soup, which is the soup that Russians consume most when they are sick, is made with cabbage, beetroot, celery and chicken broth. Borsch Soup is also enriched with cream upon request.
Shchi Soup
The secret of "Shchi Soup", which brings joy to the pot by combining many vegetables, is to wait for a while in the oven after cooking. You can serve Shchi Soup, which you can add meat to, with toasted bread.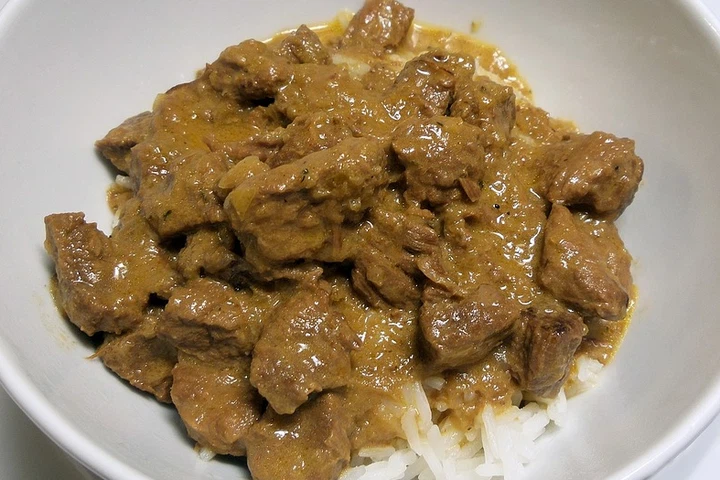 Beef Stroganoff
Beef Stroganoff, which is made by marinating veal with wine for 12 hours, appears in the main course. Meat roasted with onions turns into mushrooms with sauce; It ensures that Beef Stroganoff is a delicious part of not only Russian cuisine, but also world cuisine.
Kulebyaka
"Kulebyaka" made with seafood is cooked by putting fish meat, vegetables and spices in puff pastry. You should experience Kulbeyaka, one of the hearty main dishes of Russian Cuisine, in Russia.
Sirnyki
"Sırnıki" made with unsalted curd cheese is one of the indispensables of breakfast and tea time as it is made in 30 minutes.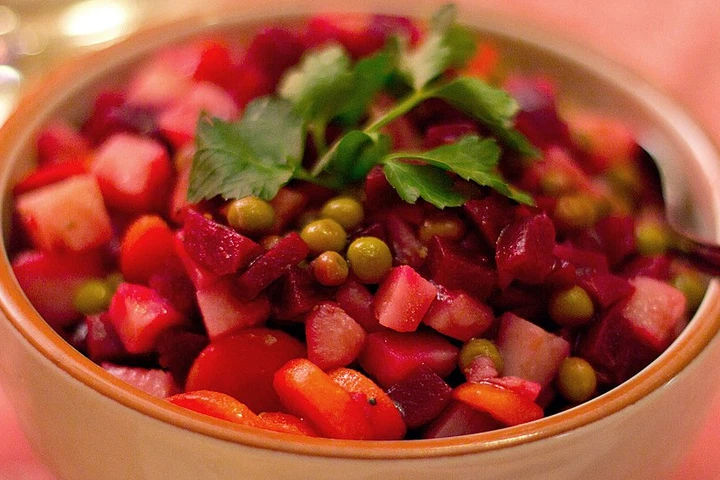 Vinegret
If you pay attention to your diet, there is something for you in Russian Cuisine. Prepared with beans, boiled beets, carrots, pickled cucumbers, potatoes and onions, "Vinegret" is a main dish when eaten hot.
Piruhi
"Piruhi", one of the traditional dishes of Russia, which used to be cooked only on special occasions, is also frequently encountered in daily life today. You should definitely taste Piruhi, a type of pastry made with cabbage.
Studen
"Studen", one of the favorites of Russia's traditional dishes, which is frequently cooked due to its high nutritional value, is considered ready when the meat is boiled for a long time and the broth becomes jelly.
Golubtsy
"Golubtsy", which is a mixture prepared with vegetables and meat, looks like a cabbage roll from Turkish Food. Sour cream is added as a final touch to Golubtsy, which is prepared by boiling. Golubtsy appeals to those looking for a different flavor.
Chak Chak
We are waiting for dessert enthusiasts on the screen. "Chak Chak", which is among the traditional desserts of Russia, is made by rolling the fruits placed inside the dough pieces, then frying and then sherbet.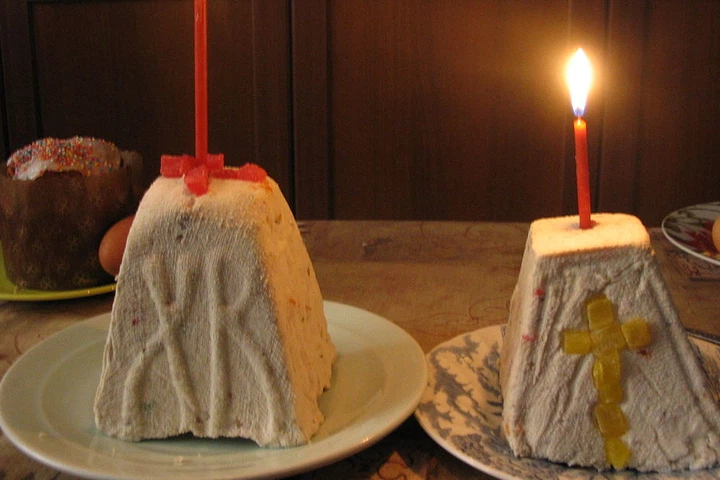 Pasha
Traditional desserts of Russia are sometimes prepared for special occasions. "Pashka" representing the tomb of Jesus is one of them. Made with Tvorog Cheese, almonds, currants and butter, Pashka tastes delicious...
Morozhenoe
Any ice cream lovers here? "Morozhenoe" made from raw milk can be sweetened with desired fruits or consumed plain. No matter which season you visit Russia, you should taste this ice cream, which is considered among the traditional desserts of Russia.
Medovik Cake
"Medovik Cake", which is made by integrating honey cream sauce with special cake dough, deserves to be among the traditional desserts of Russia with both its appearance and taste.