Karakaya Picnic Area is located in the Başiskele district of Kocaeli province, which is located in the Marmara Region of our country and is also the third largest city of our country. Located approximately 20 kilometers away from Kocaeli city center, the recreation area stands out with its lush green areas and the opportunities it offers to its guests. You can spend a quiet day alone with nature in the region, which is flooded with visitors during the spring and summer months. The region offers its visitors the opportunity to have a picnic by the stream accompanied by clean air.
In this picnic area, which is very suitable for those who want to escape from city noise and air pollution and spend peaceful times accompanied by lush green nature, you can not only have a picnic but also participate in many different and enjoyable activities. There are many fun activity options in the region, from zipline gliding where you can experience adrenaline-filled moments to ATV tours where you can explore the surroundings. There are also suitable areas for paintball, a sport that many people enjoy playing. Karakaya Picnic Area offers unforgettable moments to its guests with its various facilities.
Since Karakaya Picnic Area is managed by a private business, there is also a tea garden inside where you can meet your eating and drinking needs. Of course, you don't have to drink anything in this tea garden. You can bring your own food and drinks from outside and go to the streamside, sit there and spend a peaceful day accompanied by running water. Directions are of great importance for visitors planning to come to the region. In the rest of our article, we will share with you many details, from the easiest way to get here to the entrance fee.
Where is Karakaya Picnic Area?
This recreation area, located in Yuvacık Locality of Başiskele district of Kocaeli city, which attracts attention with both its cultural riches and natural beauty areas, is preferred by many nature lovers due to its lush nature and location by the stream. In addition to picnic areas in the region, there are also places where you can pitch a tent and camp. This area, in general, is one of the cleanest camping areas. However, there is no place here where you can buy or rent the equipment you need for camping. Therefore, we would like to underline that if you are planning to go camping, you should bring all your needs with you.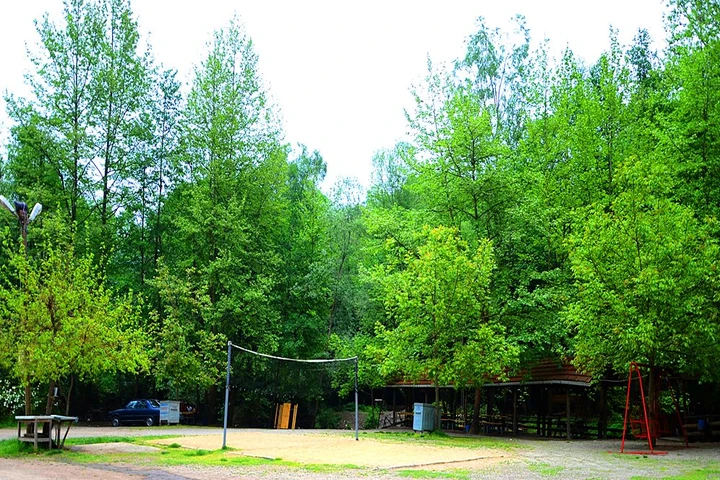 How to Get to Karakaya Picnic Area?
There are many different transportation alternatives to go to Karakaya Picnic Area. Those who plan to come from Kocaeli city center can choose the road route. If you have a private vehicle, you can travel effortlessly. You can reach the region in approximately half an hour by setting off from Sefa Sirmen Boulevard and Hamdi Taşdemir Street. Those who do not have a private car or do not prefer to drive a private car can benefit from taxi services or rent a private car. There is no public transportation vehicle that can take you directly to this picnic area located near the dam lake. However, you can travel from Kocaeli center to Yuvacık location by taking public transportation.
Those coming from outside Kocaeli can directly reach the location of the picnic area if they plan to come with their private vehicles. This picnic area hosts many guests, especially from Istanbul. Since Istanbul is located close to this region, it is preferred for weekend holidays. Visitors who plan to come from outside Kocaeli city center without a car can choose buses. You can buy a bus ticket by contacting the bus companies that organize trips from your current location to Kocaeli bus terminal. Since there is no bus station in the area where the picnic area is located, you must first come to Kocaeli city center.
After arriving at the bus station, you can take a taxi and go directly to the picnic area. Visitors who want to travel by plane instead of intercity bus can choose Cengiz Topel Airport, which is located approximately 15 kilometers from Kocaeli Izmit center. You can reach this region by purchasing a flight ticket from your current location. After landing at the airport, you can come to the city center by transfer vehicles or public transportation, and then reach Yuvacık Location by taking a minibus or using taxi services.
What is the Karakaya Picnic Area Entrance Fee?
Since Karakaya Picnic Area is a private facility, you must pay a certain fee to enter. Currently, the current entrance fee per person is 200 TL. Since entrance fees vary each season, if you wish, you can contact the facility before going and get information about the entrance fee. It is also included in the entrance fee you pay. There is also a parking service. If you come with your private vehicle, you can park your car in the parking lot. There are also facilities in the region such as toilets, fountains and electricity to meet your basic needs.
Is barbecue allowed at Karakaya Picnic Area?
Karakaya Picnic Area is a touristic area that stands out with its magnificent natural beauties and exciting activities. You can barbecue to your heart's content in this area. You can bring your own barbecue from outside or, if you wish, you can also obtain the necessary materials from the facility in the region. You can have a pleasant picnic with your loved ones and enjoy nature by lighting a barbecue with the sounds of birds in the greenery against a magnificent stream view.
Photo: Başiskele Municipality