Bingol Bus Ticket
Bingol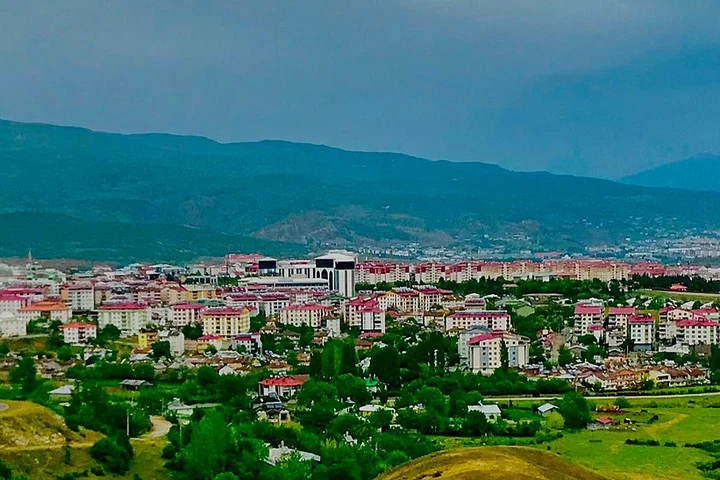 Bingol City Guide
Places to visit in Bingol include vast plains, forests, streams, lakes and majestic mountains. Known as one of the country's natural paradises, Bingöl is also known as the city where the sun rises most beautifully. Bingöl, one of the cities that has hosted many civilizations for thousands of years, is a very important city for many civilizations such as the Kingdom of Commagene, the Hittites, Urartians, Seleucids, Romans, and Seljuks. However, Bingöl is known as one of the poorest provinces of our country in terms of historical ruins. In this area, where many cultures have come and gone, it is almost impossible to come across any historical texture other than a few large buildings. Closing this gap with its magnificent nature, Bingöl is still known as a beautiful city worth seeing. Especially the "floating islands" in the Solhan region are rare natural formations in our country.
Bingöl is also home to hundreds of lakes that live up to its name. Many legends told about the lakes in the city for hundreds of years cause tourists to flock to the lakes. If you want to travel to Bingöl from another province, you can travel with Bingöl Bus Terminal.
Kos Thermal Springs
In addition to being a city that makes a name for itself with its natural beauties, Bingöl is also preferred by many tourists in terms of health tourism. Kös Thermal Springs, located 20 km ahead of the Karlıova-Bingöl road, is ideal for those who want to get to know the thermal spring culture closely.
You can drink the mineral water in Kös Thermal Springs, which welcomes its visitors in every season of the year, regardless of summer or winter, and you can find healing for many diseases such as rheumatism and gynecological diseases by taking a shower. Spending time in the hot spring water, which is known to be a natural source of healing for diseases, will make you feel much more comfortable and calm spiritually. There are facilities where you can stay in Kös Thermal Springs. In this way, you can extend your holiday and enjoy the relaxing water of the hot springs for a longer time.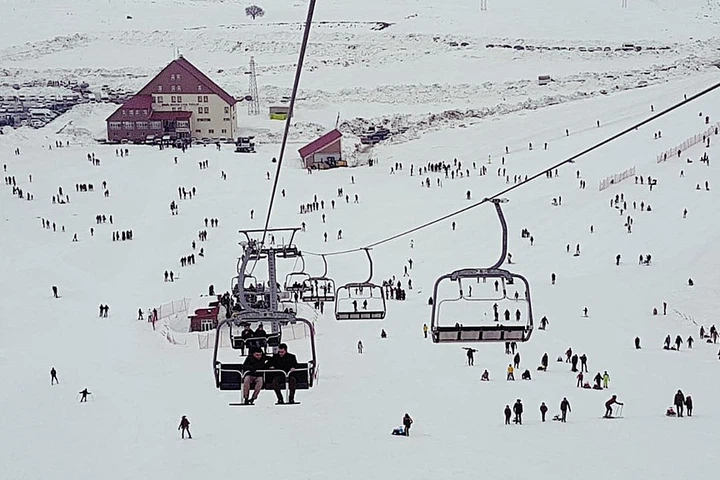 Hesarek Ski Center
Hesarek Ski Center, one of the most popular spots for winter tourism in Bingöl, is located only 34 km from the city center. Since the road to the ski center is open to guests, transportation is provided by car. The ski center, which attracts the attention of the visitors and makes it very popular with its 1,600 m long ski track and 2500 altitude, is almost flooded by tourists, especially in the winter months.
You can ski with your own ski equipment or you can rent the equipment you deem necessary from the ski center. You can train on the track, which has separate sections for beginners and children. In this way, you do not have to postpone your winter vacation because you do not know skiing. In Dikme village, you can go to the ski center where you can enjoy the wonderful views on the snow cable car, or you can reach the ski resort with your own vehicle, or by buses departing from the village.
DSI Recreation Park
DSI Listening Park, located at a point you can reach with a Bingol bus ticket, was built by the State Hydraulic Works. If you want to spend a quiet day in touch with nature and listen to your mind, you should definitely stop by this park during your Bingol trip.
The park, which also includes a recreation area, is also ideal for families with children. Although it attracts the attention of tourists due to its central location, it should be noted that it will be a unique option to spend a few quiet hours. You can come to the park in your personal vehicles, or you can travel by buses departing from the center.
Castle Hill
Kale Hill, or Sunrise View as it is known, is at the top of the list of places to visit in Bingöl. This hill, which allows you to witness a natural phenomenon that you must see during your visit to Bingöl, is known as the place where the sunrise is most beautiful in Turkey. The sun, which takes its most beautiful form from Kale Mountain in the Bingöl Mountains in July and August every year, welcomes visitors from outside the city to see this view.
This structure, where you can watch the sunrise from a height of 3250 meters, is one of the places you must see in Bingöl. You can reach the mountain, which can be reached by bus from the center of Bingöl, after a half-hour walk after a certain point and experience an unforgettable moment.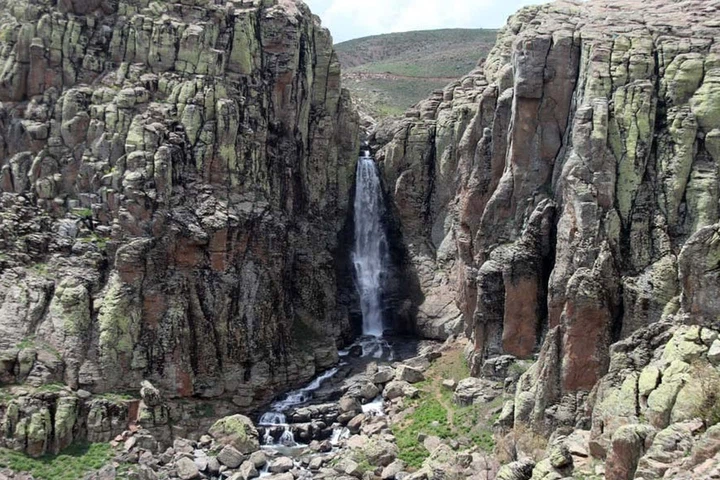 Çır Waterfall
Çır Waterfall, the most famous waterfall of Bingöl, is located in Uzundere village of Ilıca district, which is connected to the center of Bingöl. The waterfall, which takes its name from the big pine stone inside, offers an image that nature lovers will never forget with its majestic image and impressive sound when it falls from a height of 50 meters.
It is known that the path of the waterfall, which can be easily reached with a 10 km climb from the Bingöl main road, is also quite impressive and beautiful. The only thing you need to be careful about on the road is that rock pieces may fall on the road due to the risk of landslides.
Apart from all these, there is a wonderful nature view at the waterfall, which is easily accessible. The waterfall is completely natural Since it is located on a land, there is no recreation area around it. But by bringing your own picnic or hiking equipment, you can spend a pleasant day in the area where the waterfall is located and collect unforgettable moments with nature. Since the waterfall dries up in summer, it is recommended to visit it in winter or spring.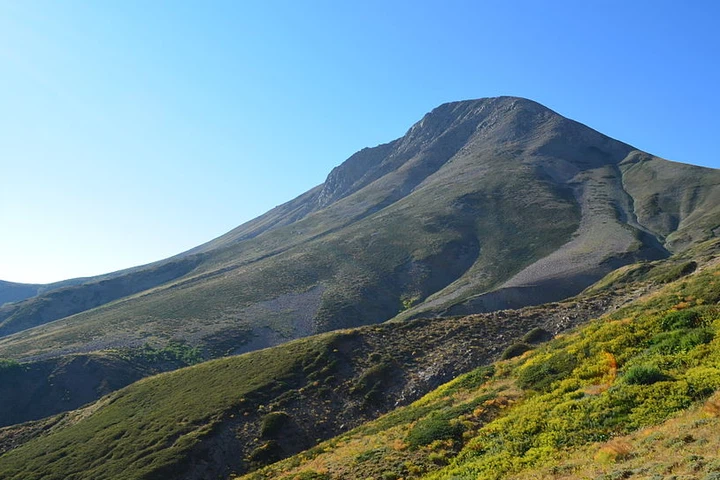 Mount Sulbus
One of the most famous places you should see when you come to Bingöl is Mount Sülbüs, which fascinates with its natural scenery. This mountain, which hosts legends and a visual feast, is located in the Yayladere district of Bingöl. You can reach the mountain, which is 100 km away from the center of Bingöl, by vehicles leaving the city or by your own vehicle. Bingöl Bus Terminal is used to visit Bingöl, which is famous for its unique beauties and structures and regions that those who see it will never forget. Many structures such as Bingöl and Mount Sülbüs are very crowded in every season of the year.
Sülbüs Mountain, which requires a pleasant but challenging climb, allows you to collect unforgettable memories. Sülbüs Mountain, whose summit is covered with snow until July in summer, is one of the frequent destinations of those who are especially interested in mountain sports.
There are rumors that the love of two young people, named Sülbüs and Starı, who love each other and cannot meet, is also on this mountain, making the mountain one of the most touristic structures of the region. The mountain, which has a sharp conical shape, is also very productive because it is a volcanic mountain. It is known that mountain foothills are generally used as recreation areas.
Serafettin Mountains
In order to get to know the nature and structure of the city and to enjoy it to the fullest, it would be a very logical move to visit the mountains where there are many different varieties. Şerafettin Mountains, located in the middle of Bingöl Solhan and Karlıova regions, is also known as a lush, oxygen-rich highland at an altitude of 2544 meters.
The plateau, which hosts approximately 2 thousand transhumants every year, is a unique option for tourists who like to be with nature. The people of Bingöl, who go out to the plain, spend a long time in the tents they set up on the plain with the large and small cattle they bring with them. If you organize a trip to the plain in the summer months, you can have a pleasant time with the people and find the opportunity to get to know them better.
Even if you do not create a highland life when you come to Bingöl, you can at least have the opportunity to experience what life is like in the Şerafettin mountains by camping for a few days or by taking a day trip to the highland that you have never done before. This place, which you will have the chance to see with a Bingöl bus ticket, will be an unforgettable experience for you.