Burdur Bus Ticket
Burdur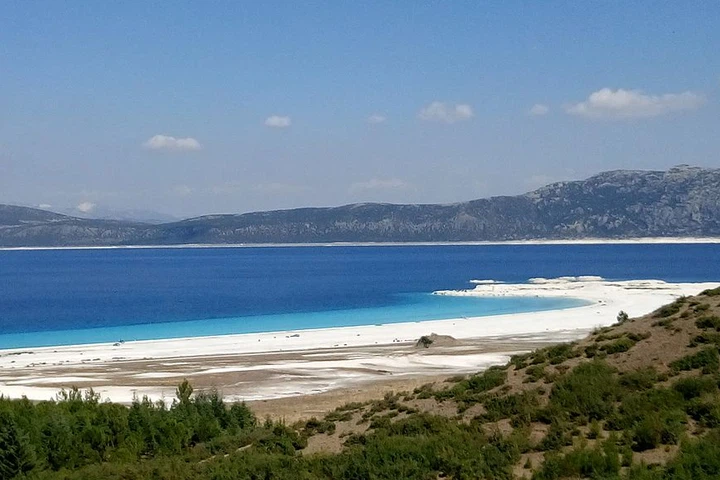 Burdur City Guide
Burdur bus ticket deals make your visit to Burdur both more convenient and more comfortable. In this city, which can be reached comfortably and comfortably, many unique natural beauties and historical buildings welcome the guests in the best way.
Located on the border of the Lake District, Burdur is a must-see city with its natural beauties and natural beauties, as well as its cultural and historical structures. Burdur, with a population of approximately 300,000 according to 2017 data, has numerous attractions. No trip to Burdur should be complete without seeing Salda Lake, also known as the Maldives in Turkey. Salda Lake, which is located within the borders of Yeşilova district, which was declared a nature protection area in 1989 and has very rich, calm, salty waters, is both extremely fascinating in its natural beauty and history, and is the distinguishing feature of Salda Lake. Burdur Lake is actually a bird watcher's paradise where you can even see the famous flamingos. In addition, Burdur Lake offers the opportunity to participate in various activities such as sailing, boating, and canoeing.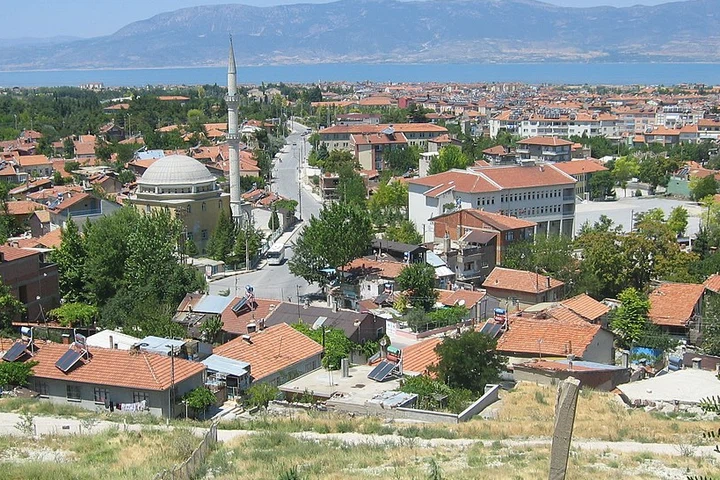 Insuyu Cave, which is among the most visited places in Burdur and only 13 kilometers away from the city center, is like a mysterious cube. As soon as you enter the cave, you will encounter a small lake with a temperature of 15 degrees Celsius all year round. It is a cave with a length of 597 meters and a height of about 900 meters. Although Burdur is on the border of the Mediterranean, it is a city that can be visited during all four seasons due to its continental climate. The ideal time to travel to Burdur, which sees snowfall in winter, is the summer and autumn months. In Burdur, where taxis, public buses and minibuses are the most common mode of transportation in the city, traveling with the Kent Card is cheaper. There are many campsites in Burdur that are suitable for all budgets. An integral part of the national cuisine of the city are meat and fish products. Vegetable dishes are also very famous in this unique city. With Burdur bus ticket opportunities, you can easily reach the city and have the chance to taste these delicacies and discover many places.
Places to Visit in Burdur
Burdur's history dates back to Neolithic times and this unique city was ruled by different civilizations in different periods. An earlier, more recent date for prehistory is 546 BC. The region came under Persian rule on this date. It can be said that Alexander the Great dominated this region overwhelmingly in the 4th century BC. In the 19th century, the region was completely under Roman rule. The fact that the region has a very long history and has hosted different civilizations explains why Burdur is home to many important ancient city ruins. After the Roman Empire became weak in the 12th century, a Turkish presence began to be felt in this region.
The Kınalı Tribe, one of the tribes that wanted to Turkify Anatolia, scattered all over Anatolia, began to exist in Burdur. Towards the end of the 14th century, Burdur remained under Ottoman rule until the Republic. Burdur became a province in 1923 after it was declared a republic. Burdur is actually a very small province, but it is very lucky, especially in terms of ancient regions. Precious ancient cities such as Sagallassos, Kibyra and Milyos are among the most valuable historical points of Burdur. If you come to Burdur, do not miss the magnificent natural beauty of Salda Lake, one of the most important places of Burdur. Take a close look at the clock tower. Add Insuyu Cave to the list. Don't expect much from Burdur's nightlife. Know that a maximum of two days is enough to visit Burdur. Experience a trip to Burdur that you can't get enough of with places to visit in Burdur.
Kibyra Ancient City
This magnificent ancient city is located in the Gölhisar district of Burdur, approximately 110 km from the city center. The ancient city is also home to a unique structure, the 2,300-year-old Medusa Mosaic. The city, which is believed to belong to the ancient Romans, has reached today by reflecting the traces of the architecture of the period in the best way. Thanks to the underground gutters and waterways of the ancient city, it was planned in advance and this ancient city best represents the level of civilization experienced a long time ago. Historical sources also include information that more than 30,000 gladiators lived in the ancient city. Spreading over an extremely large area, the ancient city attracts attention with its baths dating back thousands of years and a theater with a capacity of 10,000 people, but today it is not less carefully preserved and operated. Included in the UNESCO World Heritage Tentative List in 2016, this ancient city is one of the must-see places.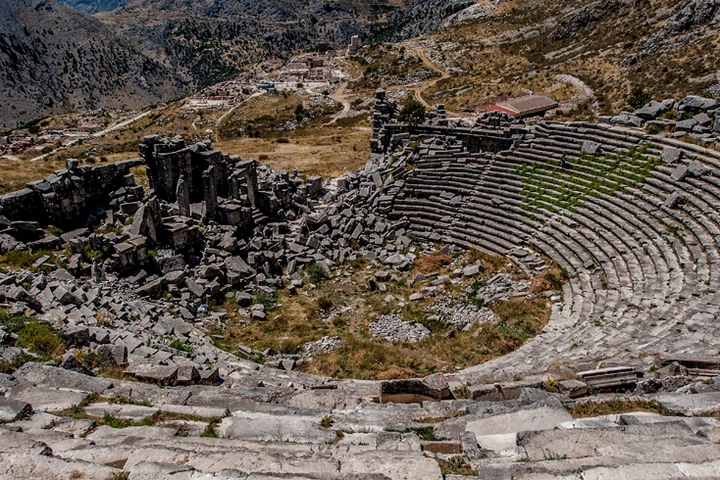 Sagalassos Ancient City
Sagalassos Ancient City has the largest number of ancient theaters in the world and a huge ancient theater with a capacity of 9 thousand people. Located at an altitude of approximately 1700 meters above sea level, the ancient city draws attention with its thousands of years old and preserved ancient structures. likened to the ancient city of Ephesus Artifacts found in Sagalassos, an important Roman city, are exhibited in the Burdur Museum. This ancient city can be easily reached via Burdur Bus Terminal.
Milyos Ancient City
It is thought that the ancient cities in the Taurus Mountains were settlements during the Roman Period and also during the Hellenistic periods. The history of this place is estimated to date back to the 5th to 4th centuries BC. The area where the ancient city is located is quite steep and it is not possible to reach by vehicle. After walking a little on the asphalt road, you have to walk 2 km on a very narrow road. Milios, which is mostly climbed by nature sports enthusiasts, is worth seeing with its magnificent view. Although this city, built of cut stone, has been largely destroyed by past earthquakes, it still impresses its visitors with its fascinating nature.
Burdur Archeology Museum
Burdur Archeology Museum, which is within walking distance of the town center, is one of the must-see places with its collection of more than 60,000 artifacts unearthed from the excavations in and around Burdur. Neolithic and Paleolithic finds attract attention in the museum, which is open to visitors every day between 08.30 and 17.30. You can visit the museum where there are many exhibits full of valuable ruins of the ancient city of Sagalassos, works of art from the Roman and Byzantine periods. You can easily reach here via Burdur Bus Terminal.
Stone Chamber Ethnography Museum
The Ethnography Museum, dating from the 17th century, amazes its visitors with its rich collection. Built entirely with wood and adobe materials, the mansion has all the features that an Ottoman mansion should have. The museum, which is open every day between 08.00-17.00 and every day of the week with free admission, is very enjoyable to explore and examine closely.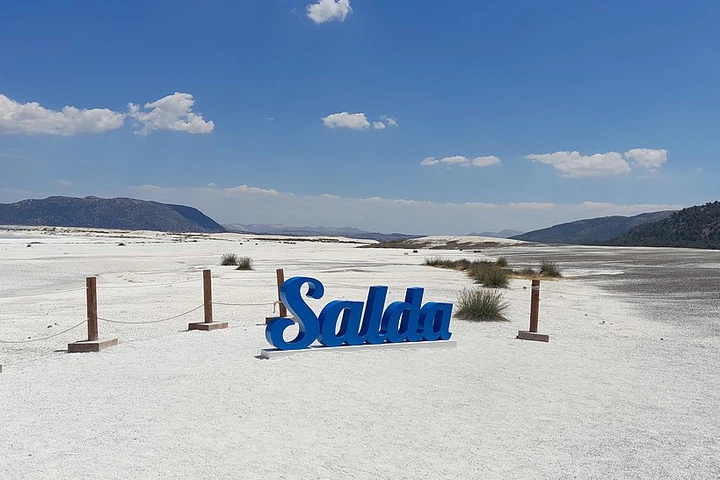 Salda Lake
Salda lake is very important when it comes to places to visit in Burdur. The lake attracts tourists from all over the world with its clear waters and its unique color reflecting every shade of blue. The lake covers an area of 44 km2 and has a high alkaline content. Magnesium has a great effect on the formation of Salda Lake, which is very rich in magnesium. The lake basin, which is extremely rich in terms of microorganisms and scientifically examined, also hosts many plant species and bird species.