Bursa Flight Ticket
Bursa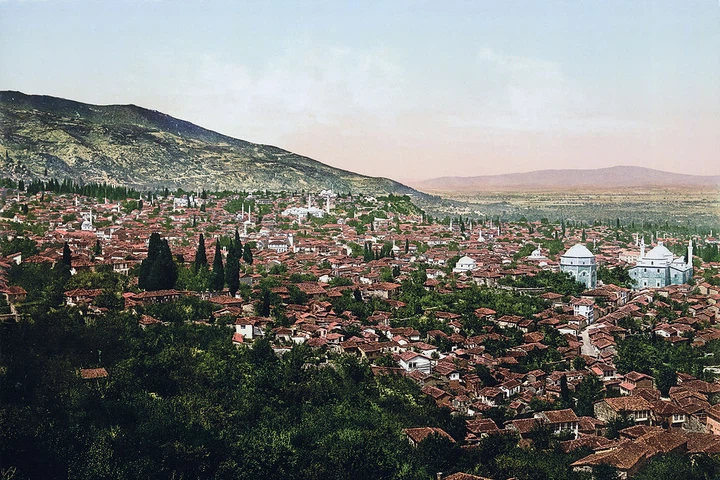 With a Bursa flight ticket, you can come to this city, which has an extremely rich culture. Bursa is a city with thousands of years of history, traces of different civilizations, where the Ottoman Empire was born and grew and ruled over 60 countries for 623 years.
Bursa is a city with many alternatives with its natural beauties, summer and winter travel opportunities, economic and socio-cultural structure. This city, which has a rare cultural heritage and history with its architectural structures belonging to the Byzantine, Ottoman and Republican periods, is a must-see place in Turkey.
Bursa, with its fertile bazaars, fountains that pour healing water, snowy mountains, lush and flat plains, is a place where Nobel Prize-winning French writer Andre Gide was sad to never see again. This city, which is one of the most important places of Anatolian civilization, carries the history of Rome and the traces of the Ottoman Empire together.
When to go to Bursa?
Bursa is an ideal city for both summer and winter holidays. Since transportation is possible in all seasons, you can decide in which season you want to visit this place. Although the city generally has a warm climate, its climate varies regionally. Continental climate is seen in the interior. In the north, there are Mediterranean and Marmara climates. When we look at the weather conditions, it is seen that it drops below 0 in winter and even goes down to -20. You can reach the city in all seasons by examining the flight ticket deals of Bursa.
Bursa Airline Transportation
Bursa airport is 55 km from the city center and is located in Yenişehir district. However, since Istanbul Sabiha Gökçen International Airport is mostly preferred, it is a less developed place compared to here. There are direct flights to Bursa from some big cities. Generally, flights are carried out via Ankara. Private shuttles and municipal buses are used to go from Yenişehir Airport to Bursa city center. You can easily review Bursa Yenişehir Airport flight ticket options.
How Many Days Do You Need To Visit Bursa?
The answer to those who wonder how many days are needed to visit Bursa, varies according to what the individual wants to do. If you are only going to the most popular destinations, 2-3 days will be enough.
Eating and Drinking in Bursa
When Bursa is mentioned, the first cuisine that comes to mind is Ottoman cuisine. Bursa still preserves many delicious recipes that were suitable for the taste of the rulers in the past. Its contribution to the Ottoman culinary culture is a great city.
Let's not pass without mentioning delicacies such as legendary chestnut candy, İnegöl meatballs, Bursa kebab (Iskender Kebab). Meatballs with pita are also a very famous dish. There are also very good soups in Bursa cuisine. These soups are healing in the cold winter months and are suitable for all tastes. Those who wonder the question of how many days are needed to visit Bursa should definitely eat the dishes of Bursa cuisine, where they will taste different flavors.
Bursa Grand Mosque
You should not say that you visited this city without seeing Bursa Ulu Mosque, one of the symbols of Bursa. For this reason, when it comes to places to visit in Bursa, the first place that comes to mind is the Ulu Mosque. This place, which is the most famous architectural work of the city, was started in 1395 and completed in 1399. It was built by Yıldırım Bayezid. It has an important place in Turkish Islamic history. The building, whose wall decorations attract a lot of attention, has an area of ​​500 square meters. The Arabic letter 'Vav', which means that Allah is one, is used all over the mosque. Turkey's largest covered mosque is also located here. Entry to the mosque is free. In terms of transportation means, you can easily go to Bursa Ulu Mosque with options such as minibus and bus.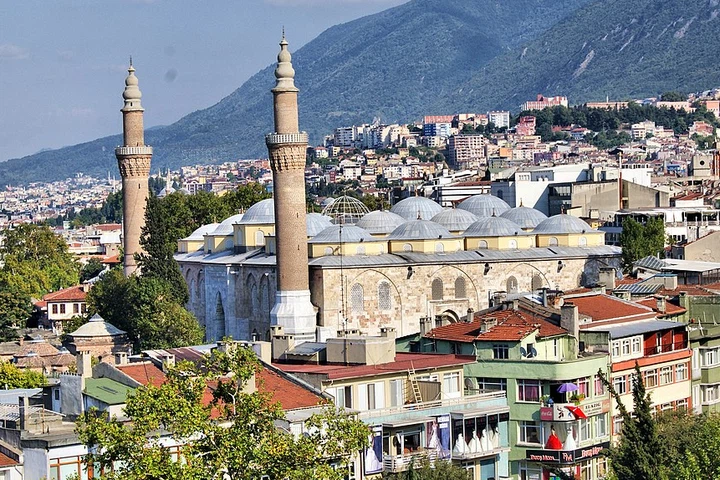 Ataturk house
When the great leader Atatürk visited Bursa in 1938, this house was given to him by the Bursa Municipality. On October 29, 1973, the 50th anniversary of the Republic, this place was moved to the museum and is open to visitors. Mustafa Kemal Atatürk's belongings are exhibited in the Atatürk House, which was built with 19th century architecture. This mansion, which is an architectural masterpiece, has rooms such as Atatürk's study room and bathroom on the second floor. You can visit here for free.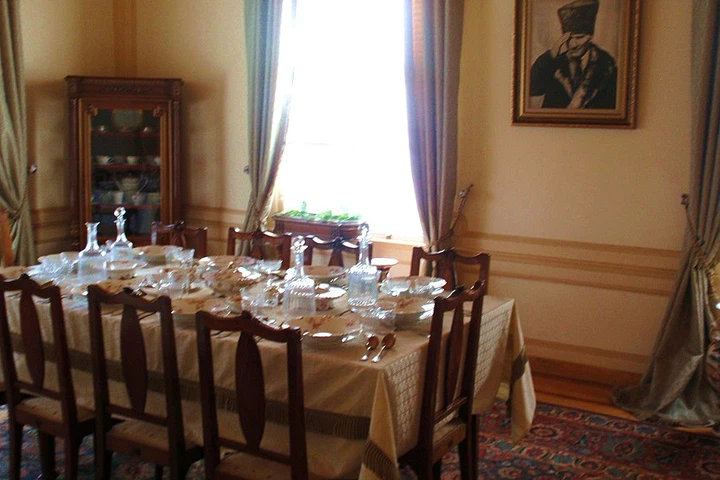 Mudanya
Located near Bursa, this town is a very beautiful place with its houses and historical streets. There are many restaurants where you can consume wonderful tastes with the beach, fresh fish, Greek appetizers and the fragrant breeze coming from the sea. Welcoming visitors for all four seasons, Mudanya experiences its most enjoyable time in the summer months thanks to the beaches around it. You can reach here directly in 2 hours by using the sea bus from Istanbul. Therefore, it is a great option as the first or last stop of the trip. If you are coming from other cities, you can get the chance to visit this wonderful town by using the Bursa Yenişehir Airport flight ticket option.
Uludag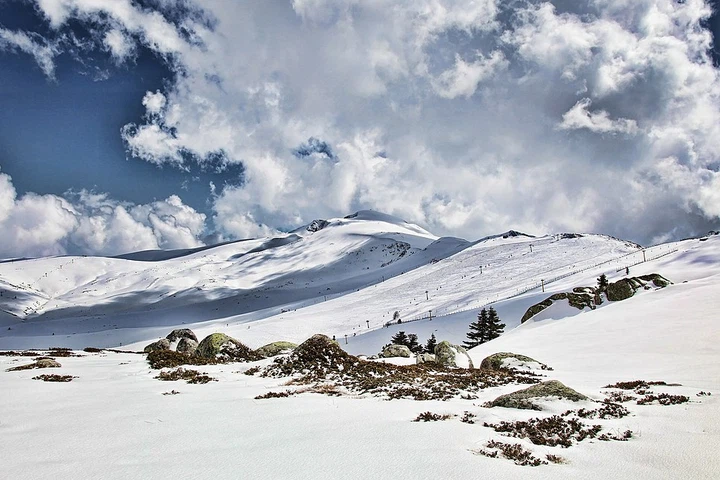 It is one of the most popular ski resorts in Turkey. It is a very beautiful place not only in winter but also in summer. It offers a unique view pleasure in the summer season. Uludağ, which has an altitude of 2543 m and is one of the most preferred places for winter sports, is also known as Kavşak Mountain. Nowadays, it is possible to reach here by cable car or other vehicles, it is a place that attracts everyone's attention due to the constant snowfall. The most popular sport here is skiing and the magnificent structure of the mountain is the ideal place for skiing. There are also different alternatives for those who do not like to ski. It is possible to have a pleasant time with the ATV snowmobile.
You can travel by cable car to reach here, and you can come here practically without any traffic problems. Also, looking at it from a different angle from above is like looking at a postcard. You can immortalize the moment by taking lots of photos.
Green Madrasa
It is one of the first madrasas of the Ottoman Empire and was built during the reign of Çelebi Mehmet. It is also called Sultaniye Madrasa. Today, it is used as a Turkish-Islamic art museum. Many important cultural artifacts from the 16th to the 20th centuries are exhibited here. It is a place that appeals to people who especially like the works of the Ottoman and Seljuk periods.
Grand Bazaar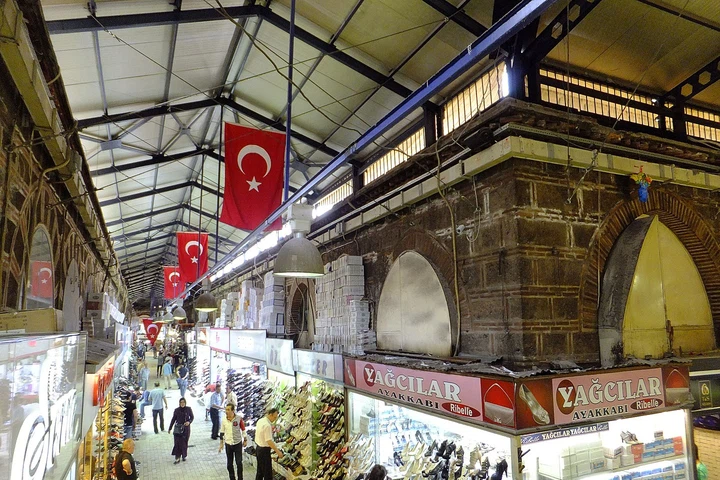 Another place among the places to visit in Bursa is the Grand Bazaar. In the first years of the Ottoman period, this bazaar, located between Tahtakale and Emir Han, was located in the city center. It was located just below the Ulu Mosque and Orhan Mosque. Later, it was moved to Bedesten, which was built by Yıldırım Bayezid. Today, Bedesten Jewelers Bazaar has become the center of this place.
Bursa Popular Destinations