Washington Flight Ticket
Washington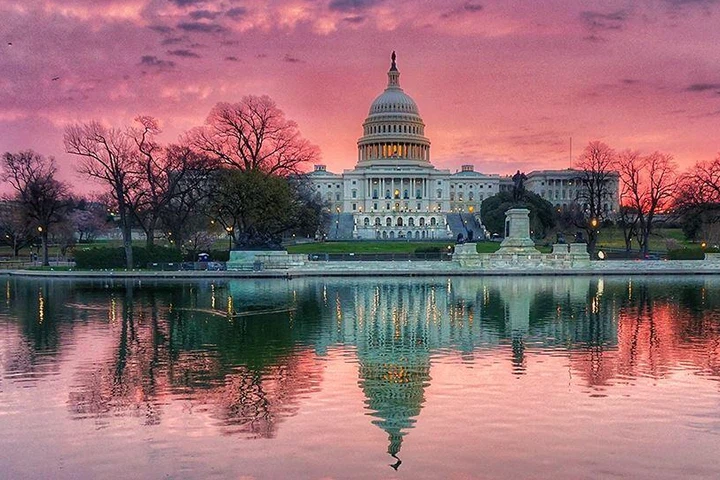 The city of Washington, which you can reach thanks to the USA flight ticket deals, is the capital of the USA and its official name is the District of Columbia.
Washington has many airports. There are bus, metro, and taxi options to go from the airport to the center.
The White House, which is one of the symbolic structures of the USA because it is the capital, is located here. It is a city frequently visited by politicians and the wealthy in the country. Many free tourist activities can be done in this economically not very affordable Washington.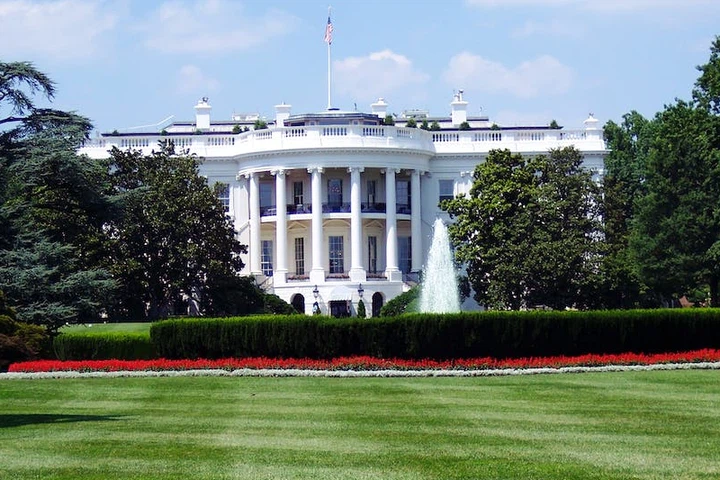 Must-See Places in Washington

Although it is known as the most official city in the USA, there are many places to see and many activities to do in Washington, where thousands of domestic and foreign tourists come every year. Travelers who want to taste American cuisine can go to many restaurants located here. There are bars almost everywhere in the city for those who want to experience the American alcohol culture.

White House

The President of the USA stays in the White House, which is one of the most popular tourist destinations in Washington. This is the President's official residence and is an important location for both the United States and the world. Permission can be obtained from the consulate to visit this building, which has an interesting architectural structure that does not look like a palace when viewed from the outside. There is a walking area around the building.
At the top of the list of must-sees in Washington is the White House Visitor Center close to this palace. There is an exhibition that gives information about the palace and the families of the president. You can learn about the palace by participating in this exhibition.

US Capitol

The American Capitol, also known as the Capitol, has a different architecture. Domestic and foreign tourists traveling to Washington often come here. Entrance is free. Presidents take the oath ceremony on the western stairs.
The frescoes, reliefs, and paintings in the interior attract many tourists. You should not forget to examine the statues of historical figures in the Chamber of Representatives.

Washington Monument

One of the most famous landmarks of Washington is the Washington Monument. Thanks to its location, millions of domestic and foreign tourists come here every year. George 169 m high, this monument is one of the important symbolic structures in the history of America. There are many hotels and hostels near the monument. It may be an alternative for you in terms of places to stay in Washington. If you want to include this monument in your trip, you can take a walk around it, watch its panoramic view and stay in the surrounding hotels. It is known that the monument was built in the name of Washington.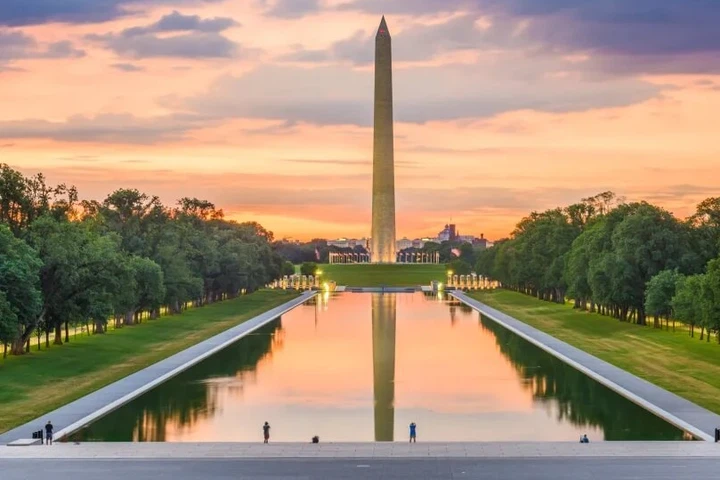 Lincoln Memorial
Lincoln Monument, which is very close to the Washington Monument, is one of the touristic structures. This structure, which attracts many tourists every year, was built in memory of 16th American President Abraham Lincoln. Built in 13 years, this monument is a mammoth statue of Abraham Lincoln.

National Air and Space Museum

The National Air and Remote Museum has the largest collection of aircraft in world history. It is very popular among tourists. The National Air and Space Museum, which you can go to with the USA flight ticket deals, started its service in 1946. It was named the most visited museum in 2018.
Millions of tourists come to this museum every year, where there are collections appealing not only to those who love airplanes but also to people of all ages.

Jefferson Memorial

You can look at Washington flight ticket deals to see the Jefferson Monument, which is known as the place where the Cherry Blossom Festival is held, which is important not only for Washington but also for the USA.
Built in the Neo-Classical style, this monument fascinates its visitors. It is a monument loved by both locals and foreign tourists.

Georgetown

Georgetown, which is famous for its low crime rate, brick houses, and cobblestone streets, attracts tourists to many places. This neighborhood, which is described as a village, has historical values. You can go on a pleasant journey by choosing the yellow buses to get here from the center.

National Museum of Natural History

There are 26 buildings and 45 exhibition halls in the National Museum of Natural History, which is located next to Central Park and where many local and foreign tourists visit. It is a popular travel destination for those who want to spend time in touch with nature.

Washington Zoo

Washington Zoo, which is a favorite of families with children but offers a very enjoyable trip to guests of all ages, offers a very different zoo experience, which you should add to your list of places to see in Washington.

Washington National Cathedral

Also known as the Cathedral of St. Peter and St. Paul, this church is a Christian temple. Built according to the Gothic architectural style, this building resembles a tower. A large number of tourists come to Washington National Cathedral every year. There are hotels nearby with good alternatives for a list of places to stay in Washington.

National Museum of American History

Opened in 1964, the American Museum of History and Technology was renamed the National Museum of American History in the mid-1980s, increasing its collection reflecting America's history.
The National Museum of American History, which has reached its present form after many renovations and restoration works, has many exhibition areas, marketplaces, and education centers.
The architecture of this three-storey building also impresses the tourists. The National Museum of American History, which you can visit with Washington flight ticket deals, organizes events, activities, and exhibitions in different periods.

Smithsonian Institution

The Smithsonian Institution, a museum and research center, was established in 1846. In the year it was founded, its name was the National Museum of the United States. After restorations and adjustments, it took its final form and was renamed the Smithsonian Institution.
This institute, which also serves as an administrative office, resembles a castle as it has a gothic style in its architecture. There are many educational institutions, interactive workshops, and exhibition halls in the Smithsonian Institution, where thousands of local and foreign tourists come annually. With Washington flight ticket deals, you can visit this place and attend events held in different periods.




Washington Popular Destinations