Adıyaman Flight Ticket
Adıyaman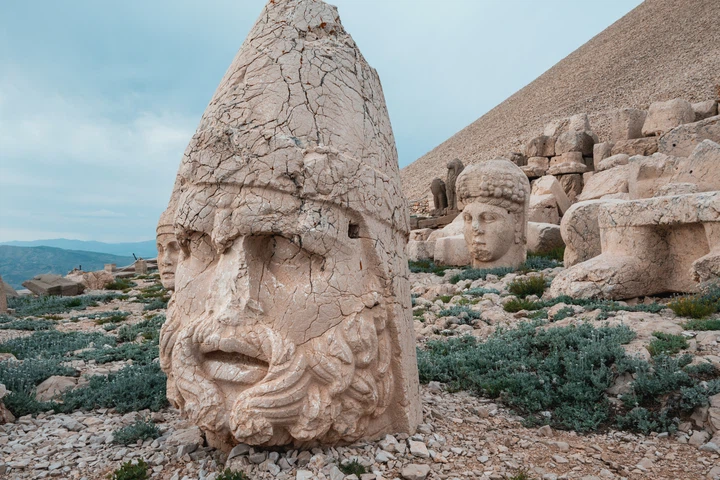 Thanks to the Adıyaman flight ticket, you can reach this city in a safe, comfortable and practical way. Located in the Southeast Anatolia region, this city is a place where cultural and historical artifacts coexist, giving visitors a wonderful time. Here is Hisni Mansur, Mansur Castle. Adıyaman, where Roman, Byzantine, Hittite, Hurrian and Persian kingdoms lived, is an important region. Artuqid, Ayyubid, Ilkhanid, Akkoyunlu and Mamluk rulers and the Ottoman Empire in the 15th century. This city, which has traces of almost all Anatolian civilizations, has many places to see in terms of history. The first traces of the settlement in Adıyaman date back to 40,000 BC.
There are many historical monuments in the city that will allow you to enjoy your journey. Adıyaman sightseeing options have activity alternatives that appeal to everyone. This place, which is one of the first destinations for those who plan a cultural trip, offers an unforgettable holiday experience. Covering an area of ​​7871 km, this city is one of the most famous places in the southeast. The city has 9 districts and 427 villages. It is quite developed. While visiting many places in the city, you can find unique architectural structures, cultural buildings and interesting shops and discover interesting details of the villages. Cultural trips are organized to neighboring cities such as Kahramanmaraş, Gaziantep and Şanlıurfa. Those who want to experience different activities and entertainments on the cultural tour can join the festival. The International Nemrut Commagene Festival hosts an international archeology conference and public concerts. For this reason, Adıyaman Alsemiya Music Festival of Adıyaman city, which is popular not only for education but also for travelers, attracts attention. You can comfortably see historical places and participate in festivals by using the Adıyaman flight ticket opportunity.
When to go to Adıyaman?
Adıyaman, located in the Southeast Anatolian region, is bordered by the East Anatolian region and therefore has a transitional climate. The Taurus Mountains, which separate the East and the West, provide different climatic conditions here. Weather conditions are generally different in the north and south. While the southern part has hot and dry summers and rainy winters, the northern part has dry and cool summers and dry and rainy winters. When the construction of the Atatürk Dam is completed, the weather conditions inside and outside the dam will make Adıyaman's climate softer and more humid. Checking the weather conditions of your destination before you go on your trip provides better travel planning. For example, it is important to wear clothes suitable for the weather conditions in this process as well as which important places to go during the travel process. If you are going to spend most of your day exploring the city, checking the weather will provide comfort during the travel process. It is also important for the answer to the question of how many days you need to stay here to visit Adıyaman.
Places to See in Adıyaman
There are many places to visit in Adıyaman, where many cultures have lived for centuries. Within the provincial border of Adıyaman, visitors go to many structures such as historical mosques, monuments and bridges. Since there are many places to explore and visit in Adıyaman city center and its surroundings, staying here for 1 day will not be enough. Those who wonder the answer to the question of how many days it is necessary to stay here to visit Adıyaman should spare at least 3 days to explore all the must-see places here.
Mount Nemrut National Park
When Adıyaman is mentioned, the first thing that comes to mind is Mount Nemrut. For this reason, you should not leave this city without seeing Mount Nemrut. Mount Nemrut is located in the Taurus Mountains in the Kahta district of Adıyaman. Mount Nemrut, which was included in the World Heritage List by UNESCO in 1987, was taken under protection in 1988. Mount Nemrut, where these ruins, statues and structures belonging to the Commagene Kingdom in the Late Hellenistic Period are together, is one of the most popular and important places in Turkey. Thousands of local and foreign tourists come to visit here every year. Mount Nemrut, which has been the subject of many legends since ancient times, attracts people's attention with its mysterious structure.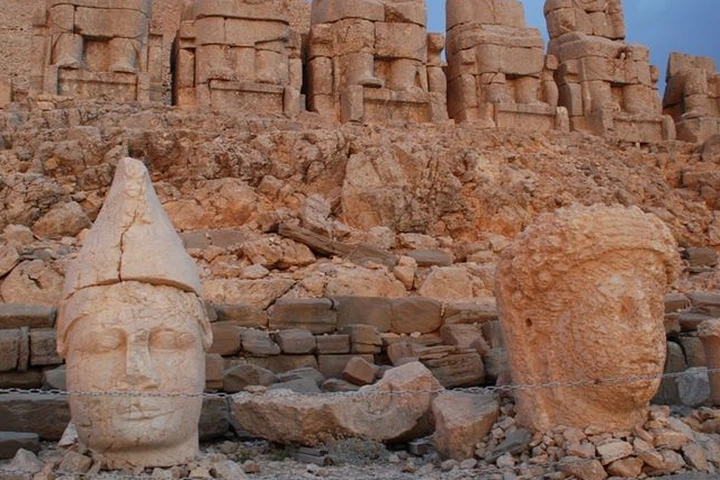 Oturakçı Bazaar
This market place is located in Adıyaman city center. Tourists who want to buy souvenirs representing and buy gifts for their loved ones where Adıyaman must come here. There are handmade local products such as carpets, blankets, bags and saddlebags in Oturakçı Bazaar. In addition, Adıyaman's famous grapes, pulp and amulets are sold at the Şire Bazaar in the bazaar. You should add this iconic bazaar to the list of places to visit in Adıyaman.
Adıyaman Museum
Located in the city center, this museum is in the most beautiful location of the city. It is a single-storey, large and modern museum with a garden. The museum, which has two large halls and large courtyards connecting them, was opened in 1982. Numerous artifacts are presented in the courtyard. Paleolithic axes, drills and cutters, Bronze Age ornaments, ceramic pots from the Roman and Islamic periods are some of the things you can find in the museum. Thanks to the Adıyaman Airport flight ticket opportunity, you can also visit this museum.
Keleş Mansion
Keleş Mansion, which is an example of Adıyaman's historical houses, is next to the Ulu Mosque in the center. It was restored by the municipality in 2012 and brought into tourism. Those who visit this mansion, where there are many valuable objects reflecting Adıyaman and the southeastern region, encounter a visual feast. A painting exhibition, an art gallery and many cultural events are held in the mansion, which must be on the list of places to see in Adıyaman.
Gümüşkaya Caves
Located 40 km southwest of Adıyaman city, this place consists of carved caves connected to the Göksu River shore. It is thought that the beginning of the formation of the Gümüşkaya Cave dates back to 150 BC. However, in order to visit the cave, it is necessary to enter the passages large enough for only one person to fit in.
Gerger Canyon
Gerger Canyon, the intersection of the Fırat River and the Atatürk Dam, offers visitors a real pleasure. It is like a postcard where the green and turquoise lakes merge. Gerger Canyon was opened to tourists in 2004. Although it is not a place that is promoted much because there is not enough investment, you should add it to the list of places to see in Adıyaman. You can also enjoy this unique canyon as much as you want by enjoying a boat or canoeing.
Gölbaşı Lakes Nature Park
It is located 63 km west of Adıyaman city center in Gölbaşı district, on Gaziantep Malatya highway and Adana - Malatya railway line. Gölbaşı Lakes Nature Park, which hosts many bird species, is an area where birds spawn and live. This nature park, which is a certified bird sanctuary, has bird watching towers, bird watching houses and a viewing terrace for bird watching. Gölbaşı Lake Nature Park, which has reeds and colorful vegetation, has walking tracks, picnic areas and playgrounds. There are also bike paths, photo spots and more. You can take advantage of Adıyaman Airport flight ticket deals to spend your days in this park to the fullest.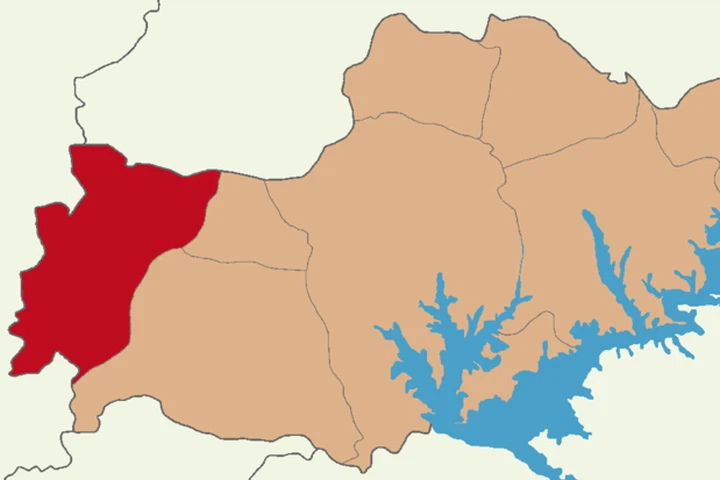 Adıyaman Popular Destinations