Balıkesir Flight Ticket
Balıkesir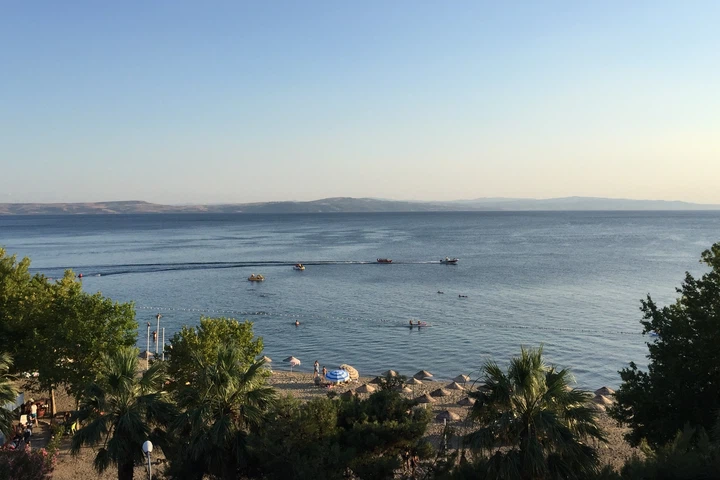 Thanks to the Balıkesir flight ticket deals, anyone who wants can reach the city of Balıkesir by flying safely and comfortably by taking advantage of the campaigns. Close to the Marmara and Aegean Seas, Balıkesir is Turkey's 17th largest city. There are 20 districts and 22 islands in this city, which is a metropolitan city. Except for Cunda Island, there is not much life on these islands. This city, which has coasts to both Aegean and Marmara Seas, is famous as the temporary shelter of Bandırma migratory birds. Bird Sanctuary, Kaz Mountains, natural structure, walking tracks, old ancient city attract tourists mostly in summer. The city, which is full of historical beauties, is on the UNESCO World Heritage List. At the same time, Ayvalık, which is on the Temporary Heritage List, is also located in this city. Ayvalık Beach overlooks the Greek coast. In the city of Balıkesir, which is intertwined with the sea and nature, there are thermal water resources that are thought to be healing. Balikesir thermal springs welcome visitors all year round due to its healing waters. Many people seek healing in spas, which are thought to be good for many health problems such as skin diseases and rheumatism.
In this city, which has become famous for festivities in recent years, many events bring music and nature together. Festivals specific to districts and villages are held in large numbers in the region. The hotels located in Ayvalık, Sarımsaklı and Akçay in Balıkesir, which is an interesting city for summer tourism, are noteworthy. In Balıkesir, which is also famous for its food culture, farm products grown by the villagers and dairy products made from cow's milk show that it is a city with a unique cuisine.
Balıkesir has hosted many peoples and civilizations throughout its history. The past has been illuminated in excavations carried out in various parts of the city. In addition, thanks to these studies, it has been determined that the Trojans lived here during the Bronze Age. Thanks to Balıkesir flight ticket deals, you can visit these ruins and have the chance to see many coves and beaches up close.
When to go to Balıkesir?
Balıkesir has a Mediterranean climate. Summers are hot and dry in parts of Balıkesir city on the Aegean and Marmara coasts. While the winters are warm and rainy on the Aegean coast, the eastern regions have a continental climate. Inland areas are colder and more severe in winter. Blue flag beaches and the sea in summer, and the awakening of nature in the spring in Kaz Mountains are best seen. Those who wonder the answer to the question of how many days it is necessary to stay here to visit Balıkesir should take a look at the weather conditions here and create a travel plan accordingly.
Places to Visit in Balıkesir
Balıkesir's historical buildings are very rich. Balıkesir, where more tourists come during the summer months, is close to the sea. There are award-winning beaches, blue coves waiting to be discovered, historical ruins for those who want to go back in time, and high Kaz Mountains for those who want to breathe fresh air with plenty of oxygen. Ruins in the ancient city, numerous parks, blue flag beaches and museums are just a few of the places to be visited. Those who wonder how many days it is necessary to stay here to visit Balıkesir can explore this city in 3-4 days.
Ayvalık
Located on the Aegean coast, Ayvalık is one of the most popular tourism destinations not only for Balıkesir but also for Turkey. Thanks to its clean beaches, virgin natural beauties and historical treasures, it offers the opportunity to spend an unforgettable holiday. You can start the day with a pleasant walk in the streets where the historical Greek houses are located, take a break at the cafes overlooking the colorful boats of Ayvalık harbor and relax in the cafes on the pavement.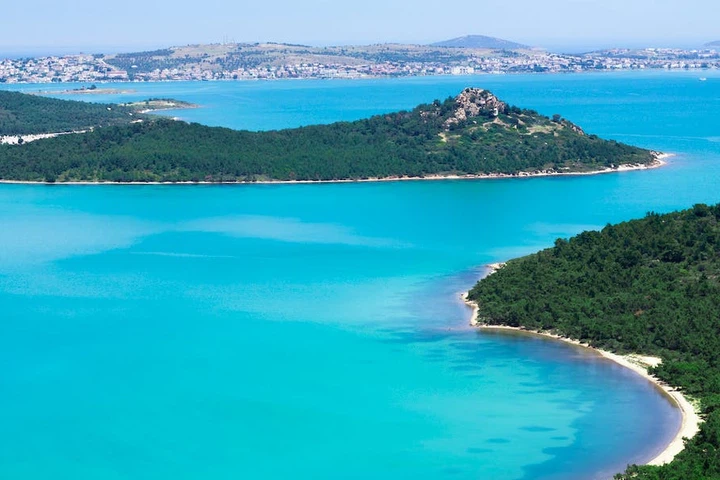 Edremit
Edremit is one of the most beautiful districts in Balıkesir, with the green landscape of the Kaz Mountains on one side and the blue tones of the Aegean Sea on the other. Edremit, which is a place that fascinates people every season thanks to its oxygen-rich air, attracts many local and foreign tourists, especially in the summer months. Edremit is one of the best choices for summer holidays with its beautiful natural places, healing spas, beaches and many more places to visit. Thanks to Balıkesir Central Airport flight ticket deals, you will have the opportunity to enjoy the summer in the best way in this place, which can be reached easily and quickly. You can go to the steep cliffs of Şahindere Valley and take pictures here, swim in pools filled with cold water flowing from Hasan Boğuldu and Sütüven waterfalls, and relax in thermal springs with 56 centigrade degree healing waters.
Bandırma
Bandırma, which is the coast of Balıkesir on the Sea of ​​Marmara, is the third largest and picturesque district of the city. Thanks to its huge harbor and daily ferries from Istanbul, the natural beauties and historical places of the district attract many visitors.
Altınoluk
Altınoluk district, 90 km from the center of Balıkesir, is a wonderful place where green forests and blue seas coexist. The city of Kaz Mountains, which is the second richest oxygen in the world after the Alps, has been the subject of many mythological stories. Famous for its calm atmosphere and healing waters flowing from its fountains, Balıkesir is a place where one can come for a day, ideal for summer holidays. There are beaches with 43 km long blue coastline in Altınoluk. You can enjoy an affordable flight experience by taking advantage of the Balıkesir Central Airport flight ticket deals to come to this place, which has many accommodation alternatives such as quality boutique hotels, bungalows and apart hotels.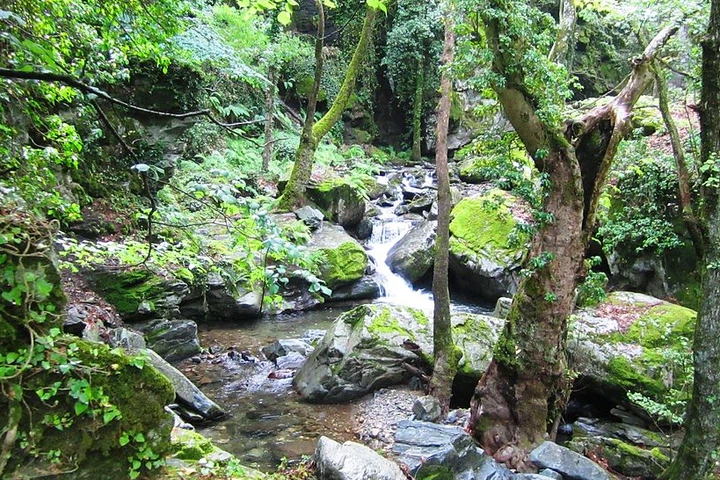 Kaz Mountains
Kazda National Park, located in Edremit, Balıkesir, is the second richest place in the world in terms of oxygen after the Alps. It is a place where nature lovers go not only in Turkey but from all over the world. This park, which has a panoramic view of the Edremit Gulf, includes a large part of the Kaz Mountains, which was called Kaz Mountain in ancient times, which is mentioned in Homer's famous work Iliad Epic. In Kazda National Park, which is one of the most popular natural structures in Turkey and rich in native plant species, Zeytinli and Muhali creeks are among the must-see places on a Balıkesir trip with hiking tracks and camping areas for hikers of all levels.
Cunda Island
Cunda Island, which is among the must-see places in Balıkesir, is one of the best holiday destinations in the Aegean Sea. It is a great choice for those who want to have a quiet and peaceful holiday. Narrow cobbled streets with historical Greek houses, a wonderful beach with colorful fishing boats reminiscent of the crystal clear waters of an aquarium, stone houses turned into restaurants, boutique hotels, bars and cafes are found here, with sea and sunset, serving lots of seafood. Cunda Island, also called Ali Bey Island, which is less connected to the land and can be visited on foot or by boat, is the fourth largest island in the Aegean Sea.
Marmara Island
Another island among the must-see places in Balıkesir is Marmara Island. A popular destination for both weekend holidays and summer holidays, this island is the largest island in the Sea of Marmara. It has a calmer structure than Avşa Island, which is another touristic place in the region. The natural structure of walnut, olive and pine forests, clean beaches and walking tracks make this island perfect. It is a very remarkable place thanks to the quality boutique hotels and restaurants with sea views.
Balıkesir Popular Destinations