Riyad Flight Ticket
Riyad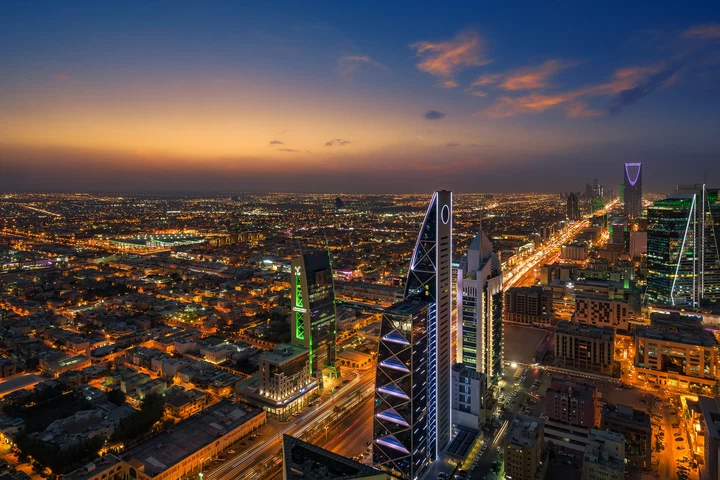 Riyadh, which you can visit thanks to the Arabian flight ticket deals, is the most populous city and capital of Arabia. Nearly 6 million people live in this city, which has a wide plateau in the middle of the Arabian Peninsula. The name of the city's airport is King Khalid International Airport. Those who want to go to the center from here can use buses and shuttles.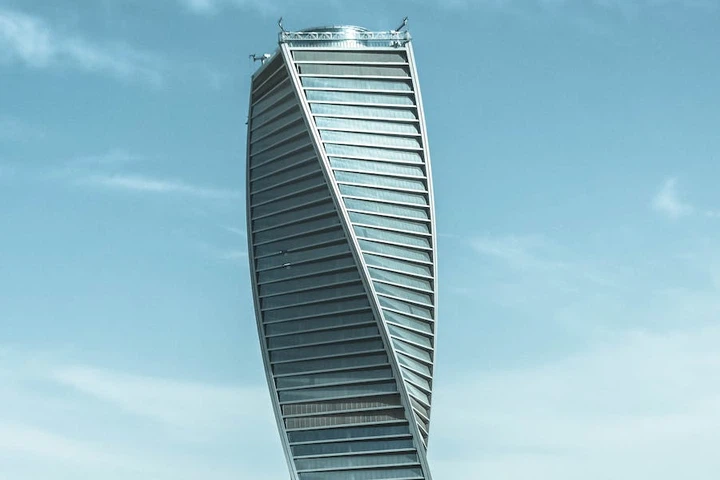 Places to See in Riyadh

In this city, which is known for its local food variety, you can taste the rice dishes of the country, Madfoon, and Kabsa, and go on a historical journey by drinking their local coffee. You can stay here and taste gourmet delicacies with round-trip flight ticket deals to Riyadh. During this travel process, you will have new experiences as well as eating very good food. Famous not only for its food but also for its aromatic teas and coffees, Riyadh is ideal for those who like to try different flavors while traveling. Natural parks, museums, and palaces are places where thousands of local and foreign tourists go every year.

Masmak Castle

Masmak Castle, which is at the top of the list of places to see in Riyadh, also known as Masmak Palace or Kasr-el Masmak, was built in 1865 from clay and adobe materials. The thick walls and stone blocks of this castle, which has four watchtowers, were built for protection and defense. Masmak Castle, which is famous as one of the oldest historical buildings still in existence in the city, is one of the symbols of Riyadh. It is one of the places visited by tourists with palm trees around Masmak Castle, which has a museum and mosque inside.

Saudi Arabian National Museum

The National Museum of Saudi Arabia, which was included in the Murabba Development Plan, whose construction was completed in 1999, has a different architectural structure. You can take advantage of the round-trip flight ticket to Riyadh to have the chance to visit the National Museum of Saudi Arabia, designed by architect Raymond Moriyama.
The design of this museum, which was decided to be built for the 100th anniversary celebrations of Saudi Arabia, was inspired by the shape and colors of the red sand dunes of Riyadh. The purpose of the establishment of this building, which was built on a large area of ​​17000 square meters, is to provide information about the history of the Arabian Peninsula. In the museum, exhibitions on Arab Kingdoms and Islamic history are held in different periods.

Royal Saudi Arabian Royal Air Force Museum

You can use Riyadh flight ticket deals to visit the Royal Saudi Arabian Royal Air Force Museum, also known as Saqr Al Jazeera. Aircraft built from 1920 to the present are exhibited in the Royal Saudi Arabian Royal Air Force Museum, which has two sections, an indoor indoor and an open-air museum. This museum, which appeals not only to those who love airplanes but also to individuals of all ages, is open to visitors every day except Fridays.

Faysaliye Tower

The Faisaliye Tower, also known as Burj el Fasaliye, is one of the buildings that has become the symbol of the city. Attracting everyone's attention with its eye-catching architecture, Fasaliye Tower is also important because it is the fourth tallest building in Saudi Arabia. Faysaliye Tower, which was completed and put into service in 2010 after a 2-year construction period, amazes those who see it with its height of 267 m. The huge 44-storey building is known as one of the most eye-catching structures in the city. For these reasons, you can spend time in the luxury shops in the Faysaliya Tower, which is on the list of places to see in Riyadh, and take a pleasant trip by taking a break at its restaurants.

Salam Park

Salam Park, which attracts the attention of tourists because it is located in the center of Riyadh, is established on a green area of ​​25 hectares. Many activities and events are organized in Salam Park in different periods. The purpose of its establishment is to reduce urban and water pollution of the city. It resembles an open-air museum due to the large number of historical artifacts it contains.
Al Hokair Theme Park
You can take advantage of the Arabian flight ticket opportunities to come to Al Hokair Theme Park, which is an indispensable place for people who enjoy touristic tours and fun activities. Located in Al Hokair Theme Park, where thousands of tourists come every year, the entertainment center appeals to all age groups.

Murabba Palace

Murabba Palace, which was started to be built in 1936 upon the order of King Abdulaziz, started to serve in 1945 at the end of a 9-year construction period. A reinforced concrete road was built to connect this palace, which was built to be used in family residence and king courts, to the city center. After the construction of this road, many visitors come to the palace. Located on an area of ​​16 hectares, Murabba Palace is 2 km north of the old city of Riyadh. The Murabba Palace offers an unforgettable excursion due to its southern gardens, the Batha Valley, and the Riyadh hotels around it.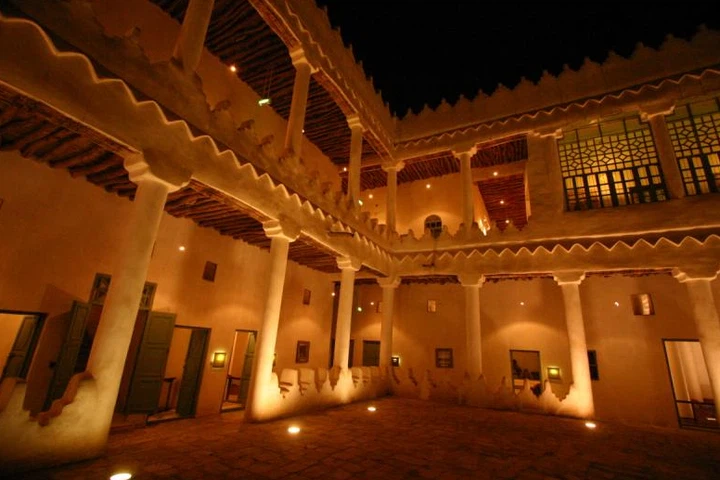 Al-Yamamah

Al-Yamamah, also known as Al-Yamamah, is the name of the ancient region located on the Najd plateau. In this place, which is called a village or town, Hz. The Ridda Wars took place after the death of Muhammad. Therefore, it is a place of historical importance.

Hanife Valley

Hanife Valley, which is about 40 km north of Riyadh and has a length of 120 km, is described by visitors as dry and sharp. The Hanife Valley, which stretches towards the surrounding villages and towns, is located in the northeast, but today it has been expanded to the southwest. Riyadh hotels in the surrounding area are a good option for visitors considering staying here. You can use Hanife Valley, which is in danger of flooding on rainy days, as a picnic area on warm and sunny days. You can take a walk on its cliff-like paths.

Riyadh History and Archeology Museum

Riyadh History and Archeology Museum is one of the places that visitors who like to witness historical mysterious events during their touristic trips will like to visit. Artifacts that tell mystical and mysterious stories about Arab kings from a different perspective are exhibited here. Riyadh History and Archeology Museum, which is one of the places to be preferred for a trip that satisfies archeology enthusiasts, includes many religious and cultural elements such as weapons, musical instruments, and period clothes. By purchasing a Riyadh flight ticket, you can visit the Riyadh History and Archeology Museum, which is symbolic for Riyadh.












Riyad Popular Destinations