Turkish Republic of Northern Cyprus Flight Ticket
Turkish Republic of Northern Cyprus
Turkish Republic of Northern Cyprus Country Guide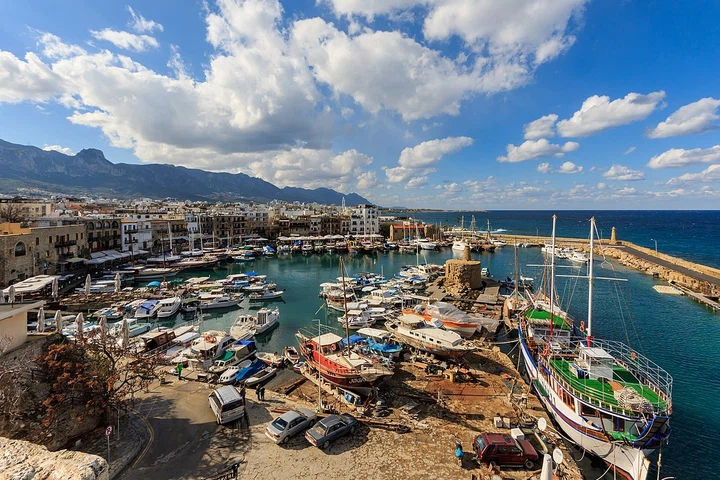 Turkish Republic of Northern Cyprus
Northern Cyprus or officially the Turkish Republic of Northern Cyprus is a de facto country located in the northern part of the island of Cyprus in the Mediterranean. Its existence is not recognized by any country other than Türkiye. The Republic of Cyprus has been defined as the Turkish Mediterranean by organizations such as the United Nations, the European Union and the international community since the Turkish operation in Cyprus in 1974.
The international community has imposed a trade embargo on the Turkish Republic of Northern Cyprus in areas such as economy, transportation and sports. It has become economically dependent on Turkey due to trade embargoes. Türkiye supports the Republic of Northern Cyprus economically, politically and militarily. It is known that the economy of Northern Cyprus has been growing rapidly since 2001, but it is known that the country has started to experience financial difficulties since the late 2000s.
It is one of the most popular countries for university education and is home to many students from Turkey. TRNC has six regions of its own. These; It is known as Nicosia, Kyrenia, Famagusta, Güzelyurt, İskele and Lefke. Cyprus is a country that hosts thousands of tourists every year because it is the historical and cultural center of the Mediterranean. The ease of life brought by mild weather conditions provides an ideal environment for students and makes a pleasant student life possible.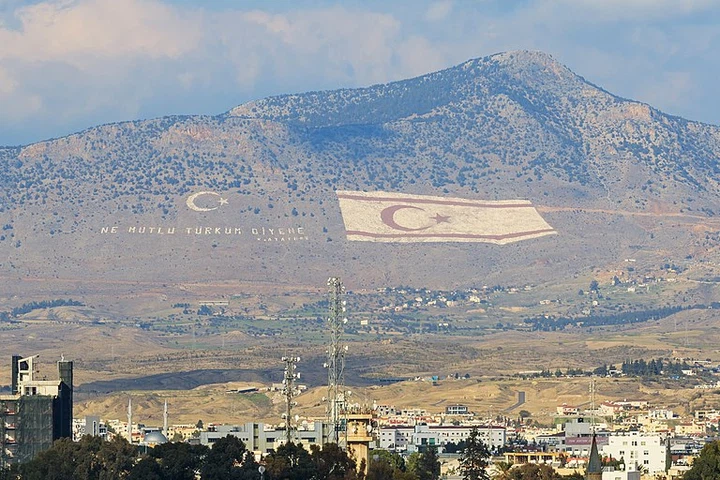 About the Turkish Republic of Northern Cyprus
Cyprus, whose capital is Nicosia, is a very rich country in terms of culture. It is known that 99% believe in the religion of Islam. However, it is necessary to state that there is a Christian segment as well. The fact that Turkish is spoken in almost every region of Cyprus causes Turkish people to flock to this country, especially in the summer months.
Summer tourism is one of the features that provide the most financial income to the country. In addition, Turkish Lira is used for shopping and payments in the country. Northern Cyprus, which is governed by the Republic, has a time difference of 1 hour with Turkey.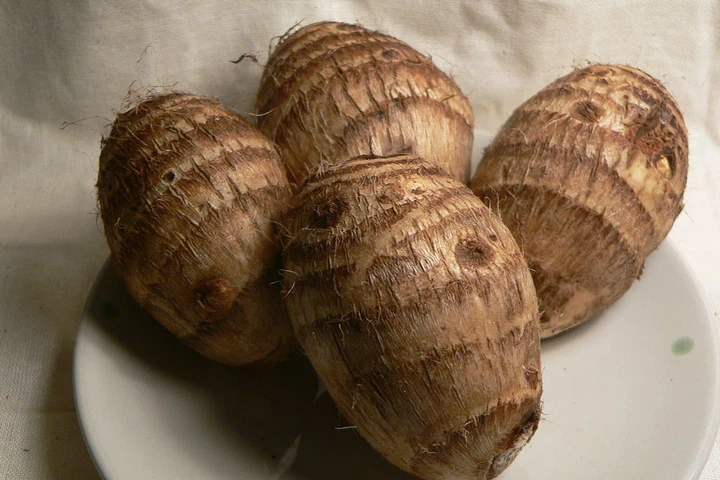 Turkish Republic of Northern Cyprus Food Culture
Since Cypriot cuisine has been influenced by different cultures throughout history, it is only for a meal. It is almost impossible to call it "Cypriot" food. Cypriots prepare many different dishes not with the original recipe, but with their own unique touches. Each dish has a special taste, preparation and presentation that reflects the character of Cyprus.
The preparation, taste and presentation of some foods vary from region to region. Northern Cyprus is one of the most unique options for those who like to experience different gastronomic experiences on their travels. Various vegetarian dishes, grill, pastries, fish, soup, kebab, lahmacun, pita dishes are included in the Cypriot cuisine. A wide variety of appetizers, desserts, cakes are preferred both as pre-dinner and post-meal snacks. In addition to the local cuisine, very good Chinese, Italian, French and Indian dishes are also served at the various restaurants. Every dish in Cypriot cuisine has its own unique taste and reflects the Cypriot style.
In this country, where you will have the chance to see it at Ercan Airport, Fırın Kebab is one of the delicacies you must try. One of the traditional delicacies of Cyprus, Fırın Kebab is a delicious main dish made from goat and lamb meat, eaten with fresh thyme from the plains of Cyprus and the Beşparmak Mountains, and cooked in its own juice over a slow fire in a stone kebab oven. It is known that local dishes and especially appetizers are quite delicious. In Cyprus, it is possible to consume appetizers both as a main course and as an appetizer.
One of the most interesting dishes of Cyprus is Kolokas. Koloka are beets, reminiscent of boiled potatoes and quite tasty. The interesting thing about this dish is not that it is of Turkish or Greek origin, but that it was brought to the island by the Venetians who came before the Ottomans. Etymologically, "Colocosia esculenta" means "elephant ear". This is because the leaves of the plant resemble elephant ears. Kolokas is a dish that can be served with chicken and lamb.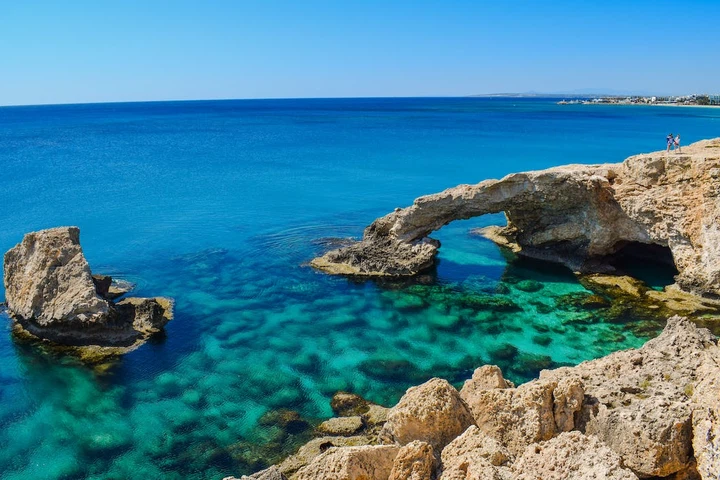 Turkish Republic of Northern Cyprus Places to Visit
• Kyrenia Castle: Kyrenia Castle is one of the most popular destinations in Cyprus. Access to the castle by private vehicle is by going north on the Nicosia - Kyrenia highway. It is also possible to reach the region by taxi or Kyrenia minibuses that depart every 15 minutes. The castle, which was under the rule of Venice, Byzantium, the Kingdom of England and the Ottoman Empire, was built in AD. It is a building built in the 7th century. The castle, which carries many traces from Venice to the Ottoman Empire, can be visited, and the striking structure is the dungeon and the sunken ships museum. You can see the caves that were built during the tortures of the prisoners, and exploring a sunken ship, a nearly 2,000-year-old historical artifact, is among the top attractions for visitors.
• Salamis Ancient City: The oldest city of Cyprus, which you will have the chance to see with Ercan Airport. Salamis, one of the ancient cities of Turkey, is located in the Yeni Boğaziçi district of Famagusta. Transportation to the ancient city of Salamis, 55 kilometers from Nicosia, is via the Famagusta - Nicosia road. Famagusta minibuses or taxis also depart from the area every 20 minutes. The ancient city of Salamis, which is open to visitors today and has a history of more than 2000 years, has been battered over time and shaken by natural disasters. Salamis is one of the most ideal spots to visit and explore the ancient city such as the ancient theatre, Roman houses, Epiphanius Basilica, Zeus altar, Cellarga mass graves, Agora and Nicocreon monument. Salamis Ancient City, one of the must-see places for those who want to explore the history of Cyprus, is open for its visitors every day of the week.
Turkish Republic of Northern Cyprus Transportation
Airline and sea boat are preferred to reach Cyprus. Since it is an island country, journeys by ferry are generally preferred. It is quite small in terms of surface area, but its warm atmosphere makes it possible for thousands of tourists to visit this country every year.
Airlines with Flights to the Turkish Republic of Cyprus
Visitors who want to travel to Cyprus by air should choose Ercan Airport, which is connected to Nicosia. Ercan Airport, which receives flights from all over the world, ensures that your journey is very comfortable as it is only 23 km from the city center.
How is the Economy in the Turkish Republic of Northern Cyprus?
It is possible to say that the economy in Cyprus is an open free market economy. It is known to be a high-income economy.
Is the Turkish Republic of Northern Cyprus Expensive?
Many products in Cyprus are 5-10% more expensive than in Turkey.
How Many Days Do You Need to Visit the Turkish Republic of Northern Cyprus?
It will be enough to allocate 3 days for a cultural tour to Cyprus.
Is the Turkish Republic of Northern Cyprus a Safe Country?
Known as one of the safest places in the world, Cyprus is known to have a peaceful atmosphere.
Is a Visa Required for the Turkish Republic of Northern Cyprus?
Turkish citizens can enter the country without a visa for 90-day trips.
What Language is Spoken in the Turkish Republic of Northern Cyprus?
Turkish is spoken in the country.
In which season to go to the Turkish Republic of Northern Cyprus?
This country, which has a temperate climate, hosts large crowds, especially in summer.
What Currency Is Used in the Turkish Republic of Northern Cyprus?
Turkish Lira is used in Cyprus.
What is the Turkish Republic of Northern Cyprus Famous for?
Famous for its own atmosphere, Cyprus also draws attention with its cuisine such as halloumi and coffee.
Is the Turkish Republic of Northern Cyprus Suitable for Students?
It is known that the education level of this country, where students show great interest, is high.
Turkish Republic of Northern Cyprus Flight Information
If you want to travel by using the airline with a flight ticket to the Turkish Republic of Northern Cyprus, you can only make your trip within 1.30 hours.
Turkish Republic of Northern Cyprus Country Center
Turkish Republic of Northern Cyprus Near Flight Destinations All Countries