Russia Flight Ticket
Russia
Russia Country Guide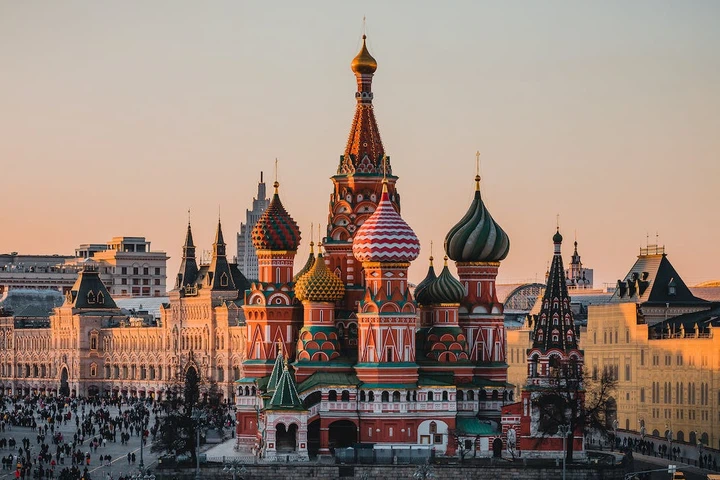 Russia
By buying a plane ticket to Russia, you can have the opportunity to witness the culture of a different country. Russia, which has many cities to visit and see, will fascinate you from the moment you step into the country.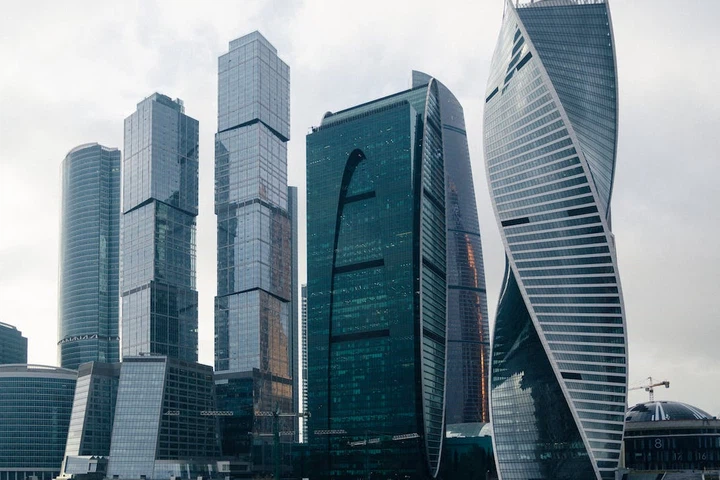 About Russia
The country referred to as Russia or the Russian Federation has a surface area of 17,098,246 square kilometers. Russia, which has one-eighth of the world's surface area, is the country with the largest surface area in the world. Moscow, the capital of Russia, is also the largest city in Europe. Russia has many borders. On land, it borders Norway, Finland, Poland, Ukraine, Georgia, Azerbaijan, and China. Russia's maritime neighbors are Japan and the United States. According to records in 2021, the population of Russia is 143 million. Turkic peoples constitute 8% of the country's population.
Moscow, which has a surface area of 2,541 square kilometers, is a city where more than 12 million people live. Moscow is one of the most preferred Russian cities by tourists. Moscow and Saint Petersburg follow me. This city is the second largest city in Russia. Located on the European continent, Russia has determined Russian as its official language. The official currency of Russia is the Russian ruble.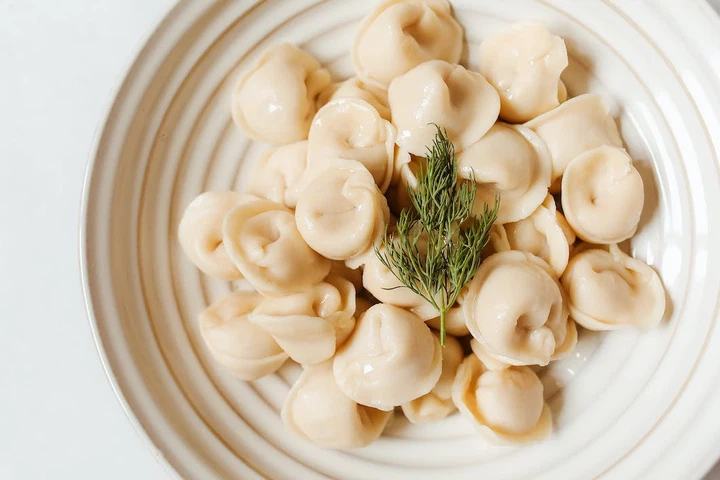 Russian Food Culture
Russia is a developed country in terms of food culture. Russian cuisine is a cuisine with many dishes prepared with seafood. Russians, who are fed with caviar and fish varieties for breakfast, have an interesting breakfast style. Faberge, also called Russian egg, is among the most preferred foods in Russia.
Borshch baba soup is among the favorite dishes of Russians. This soup made from beetroot is flavored with vegetables such as carrots and potatoes. This soup, which is red in color, is usually served with cream on it.
Shchi is a very popular soup type in Russia. This type of soup is made with cabbage. This soup made with cabbage can also be flavored with pickles and meat.
Solyanka is among the hearty soups of Russians. Many vegetables such as cabbage and carrots are added to this soup prepared from different meats.
Pirozhki are fritters prepared in Russia. This pastry, which is made in different styles, is usually filled with cabbage and cheese.
Pelmeni can be called the Russian version of our ravioli. Minced meat is put into the rolled dough and rolled into a bundle and Pelmeni ravioli comes out. This ravioli, which can also be eaten plain, can also be served with oil and cream.
Morozhenoe is a flavor that can be the first choice of people who go to Russia and want to eat dessert. Served in different flavors, this ice cream is among the favorite flavors of both Russians and those who come to Russia as tourists.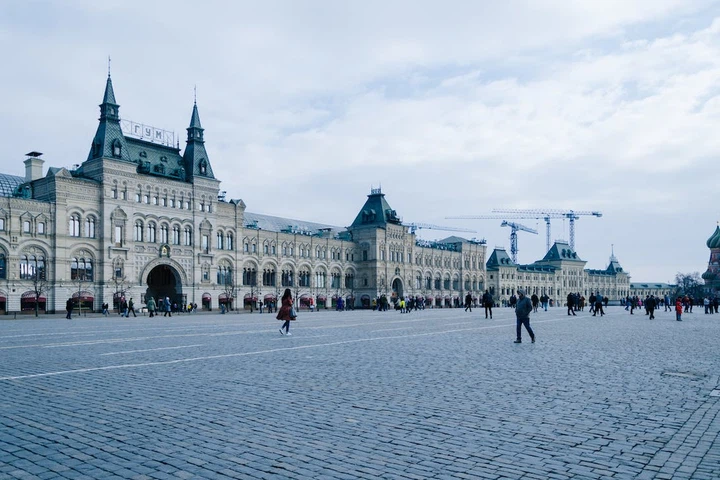 Places to Visit in Russia
Sheremetyevo Airport, the international airport of Moscow, hosts tourists from many countries of the world. After landing at Moscow Airport, dozens or even hundreds await you to visit in Russia. The first place you should visit when you land in Moscow should definitely be the Moscow Kremlin. Located in the center of Moscow, this area is one of the tourist attractions in Russia. Moscow Kremlin is an old Russian city. There are palaces and great museums in this city. The most important palace in the Moscow Kremlin can be shown as the Kremlin palace. While this palace was the official palace in the time of the tsar, it is used as the office of the Russian heads of state today. By visiting this place, you can reach the items used by the Russian tsars and visit the magnificent museums.
Lenin's mausoleum is located on the Red Square. In this mausoleum is the lying body of Lenin, the founder of the USSR. Located in the Red Square, this place will be the number one stop for those who want to visit historical places.
Bolshoi Theater is a historical venue in Moscow. This building, which was built for opera and ballet performances, has managed to become one of the most preferred sightseeing stops by tourists. The exterior of the theater building has a magnificent structure. Watching a ballet or opera show in this theater building, which is as beautiful inside as the outside, can be one of the activities you can add to your Russia trip.
One of the first places you should see when you go to Russia should definitely be the red square. The square, which is said to have taken its name from the red brick structures in the square, is a square that has witnessed many political events. There are many historical buildings and museums in the Red Square. Red Square, which is included in the list of world heritage by UNESCO, is one of the stops you can enjoy when you go to Russia.
Basil's Cathedral is located close to the Red Square. This structure, which can be called the symbol of Russia, consists of a structure with 8 domes. It has also managed to enter UNESCO's world heritage list. The structure is one of the oldest religious buildings in Russia.
Russia Transportation
Russia is the country with the largest territory in the world. For this reason, public transportation vehicles are often preferred in urban and intercity transportation. Metro and buses are among the most preferred options for urban journeys. In addition to metro and buses, trams and taxis are among the means of transportation. You can also have the chance to make underground transportation in major Russian cities such as Moscow, Saint Petersburg and Kazan. With its wide transportation network, you can travel within and between cities in Russia. During the trip, you can also catch the opportunity to watch the historical and natural beauties of Russia.
Airlines with Flights to Russia
Sheremetyevo Airport, the international airport of Moscow, is an airport with direct flights from many parts of the world. Many airlines such as Turkish Airlines, Pegasus Airlines, Red Wings, Azur Air and S7 Airlines stand out as airlines with direct flights to Russia.
Frequently Asked Questions
What is the capital of Russia?
The capital of Russia is Moscow.
What is Russia's currency?
The currency of Russia is the Russian ruble.
Is there a direct flight from Turkey to Russia?
There are non-stop flights from Turkey to Russia.
What are the places to visit in Russia?
The first place you should see when you go to Russia can be shown as the red square.
What can be eaten in Russia?
Russia has a kitchen where seafood is used. Therefore, you can consume caviar and other types of fish in Russia.
Is it difficult to reach from Moscow airport?
Transportation from Moscow halay port to the city can be provided by taxi and bus.
What types of public transport are used in Russia?
Among the public transportation vehicles used in Russia, buses, trams and metro are the most used public transportation vehicles.
What is the largest city in Russia?
The largest city in Russia is Moscow.
What are the Natural Beauties of Russia?
Among the natural beauties of Russia, Lake Baikal and Lena Pillars take the first place.
What are the activities that can be done in Russia?
You can go skiing and ice skating when you go to Russia. You can also visit many museums and historical theatres.
Russia Flight Information
It is possible to reach Russia from Turkey by road and by air. You can fly from Turkey to Russia by buying a plane ticket to Russia. Flights from Turkey to Russia are made via Istanbul Airport and Sabiha Gökçen Airport. A direct flight from Istanbul to Moscow takes between 3 and 4 hours. In addition, there are the cities of Kazan and Saint Petersburg, which are your other cities from Istanbul.
Before planning a trip to Russia, you should thoroughly research the visa issue. Turkish citizens can be exempt from visa for different periods with different passports. For this reason, before planning a visit, you should research how long you can stay visa-free in Russia with your passport.
Russia Country Center