Italy Flight Ticket
Italy
Italy Country Guide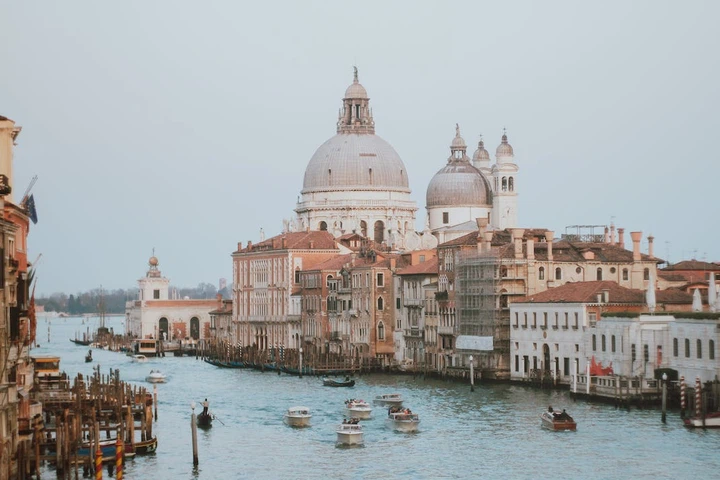 Italy
Italy, which you will have the chance to reach with Rome Fiumicino Airport, is known as a medium-sized country with its 302.000 m2 face death. Italy, which has a temperate climate due to its geographical location, draws attention with its UNESCO World Heritage site. Standing out as one of the founding and leading members of the European Union and NATO, Italy makes many contributions to the cultural heritage of Europe. Drawing attention with its lands hosting the Roman Empire, Italy is also known as one of the most important destinations in Europe in terms of tourism.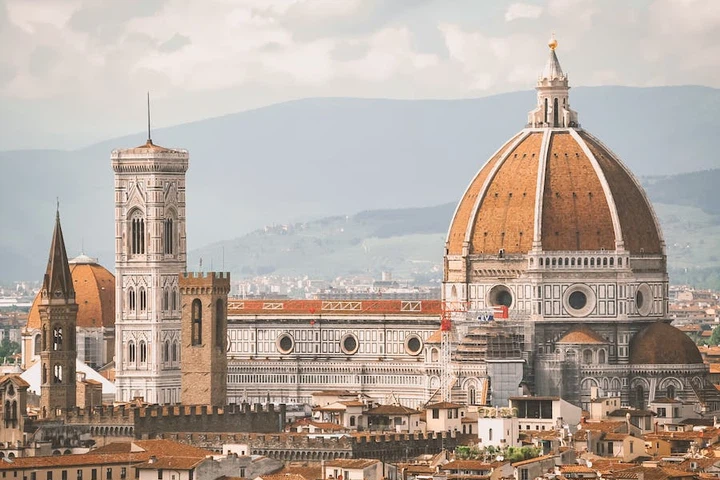 About Italy
Standing out as the 5th most visited country in the world, Italy has a very important place in world politics. Among the most striking features of the country are its developed economy and high quality of life. Ranking 8th in the world in terms of gross national product, Italy earns a great income from the tourism sector.
In Italy, the official language of which is Italian, almost all of the population speaks Italian. However, besides Italian, Spanish, French and English are also spoken in the country. Almost the majority of the Italian population belongs to the Roman Catholic Church. In addition, it is known that there are many Jews living within the borders of the country. It is known that the Muslim and Buddhist population has increased in Italy, which has received immigrants from North Africa and Asia for the last 80-90 years.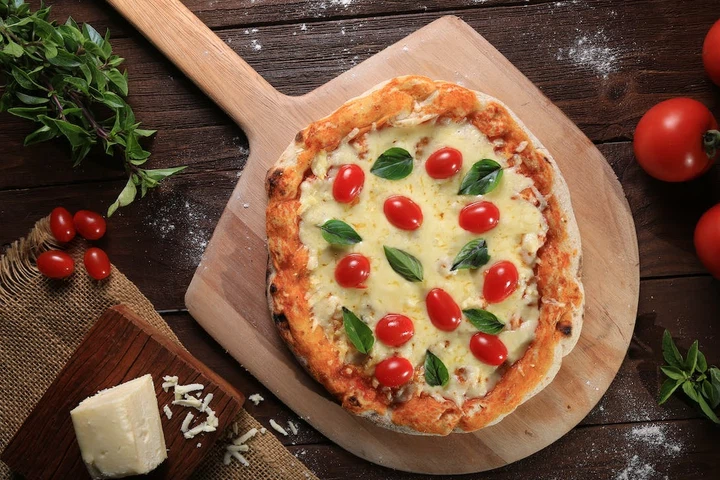 Italian Food Culture
Italian cuisine It is known as a very rich cuisine that dates back to the 4th century, developed with social and political changes over the centuries, and is known and loved around the world. In Italian cuisine, the influence of ancient Greek, ancient Roman, Byzantine, Jewish and Arabic cuisines is seen intensely.
It is known that the food and ingredients in Italian cuisine, which has many different flavors due to its regional diversity, vary from region to region. Cheese and wine form a large part of the cuisine and there are many varieties. Coffee, and especially espresso, is one of the most important elements of Italian cuisine. Italian cuisine can be considered as a cuisine that has developed and continues to develop for centuries. All of the changes that have occurred in the country until today have also been reflected in the country's cuisine and caused it to change.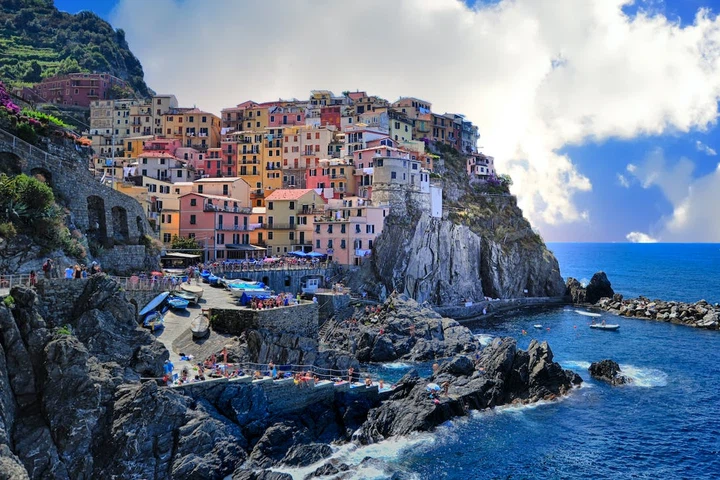 Places to Visit in Italy
This country, which you will have the chance to see with a flight ticket to Italy, is among the most popular countries in terms of tourism. Therefore, it would not be wrong to state that there are thousands of places to visit in the country.
• Bologna: The city of Bologna, located in the Emilia-Romagna region in Northern Italy, is one of the most popular cities in the country. Bologna, also known as the "Red City", is flooded by thousands of tourists every year as it houses the most beautiful examples of medieval architecture. It should be noted that there are many important places to visit in Bologna, which is at the top of the list of places to visit in Italy. Founded in 1088 and holding the title of the oldest university in Europe, the University of Bologna is one of the must-see spots in the city.
• Genoa: Notable for being a port city, Genoa is located in the Liguria region of northern Italy. It is known that the city, which reached a great popularity with its election as the cultural capital in 2004, has a population of approximately 600 thousand. Although it is often confused with the Swiss city of Geneva, it would not be wrong to say that it has many different features of its own. This city, which is among the places to visit in Italy with its art, architecture, gastronomy and cultural heritage, is also home to very important touristic spots such as Via XX Settembre, Piazza San Matteo and San Matteo Church.
• Cinque Terre: Located in the Liguria region of Italy, the name of this city is known as Cinque Terre. Cinque Terre, consisting of a total of five villages, Monterosso al Mare, Vernazza, Corniglia, Manarola and Riomaggiore, with its unique scenery, offers a travel experience that will never be forgotten by those who see it, is a city that must be visited in Italy. This region, which has magnificent natural beauties and fascinates its visitors with its sea, houses built on rocks and delicious seafood, is also remarkable because it is on the UNESCO World Heritage List. You can reach the villages by walking on the paths and make an unforgettable trip.
Italy Transportation
It is possible to say that there are different methods you can choose to reach Italy, which is considered as one of the most popular tourist destinations, from Turkey. The most preferred method is transportation by plane.
Since there are direct flights from Turkey to Italy from Istanbul Airport and Istanbul Sabiha Gökçen Airport, transportation by plane is quite comfortable. Any of the flights of Turkish Airlines and Pegasus Airlines to various cities in Italy can be preferred.
If you want to take a direct flight from Istanbul to Italy, among the cities you can choose;
• Rome,
• Milan,
• Naples,
• Bar,
• Catania (Sicily),
• Bologna,
• Venice
• It is located in Pisa.
However, if you do not prefer this, you can also travel to Italy with connecting flights from many different European cities.
Another preferred method to reach Italy is known as the railway. If you want to travel to Italy by train, you will have to choose the routes to Macedonia, Albania, Montenegro, Bosnia-Herzegovina, Croatia, Slovenia. However, it should be noted that the journey will be quite long.
Airlines with Flights to Italy
Among the airlines with flights to Italy;
• Moldova Airlines,
• Aegean Airlines,
• Serbian Airlines,
• Luxair,
• Lufthansa,
• LOT Polish Airlines,
• Neos,
• There are options such as Pegasus Airlines. You can travel to Italy with one of the airlines of your choice.
How is the Economy in Italy?
Italy is one of the most economically developed countries. Therefore, it is known as a country with a very high quality of life and welfare.
Is Italy Expensive?
It is known that prices in Italy are higher than in Turkey.
How Many Days Do You Need To Visit Italy?
The number of days you will need to visit Italy varies according to the places you want to visit. However, an average 1-week trip is ideal to see various points in Italy.
Is Italy a Safe Country?
Like other European countries, Italy is known as a very safe country. This country, where violent crimes are very low, is known as the 34th safest country in the world.
Is a Visa Required for Italy?
If you are going to travel from Turkey to Italy for any reason, the country requires a visa for entry.
Which Visa Does Italy Want?
Italy, which you will have the chance to see with Rome Fiumicino Airport, is among the countries that can be entered within the scope of Schengen Visa.
How Many Days Does Italy Visa Take?
The legal period for Schengen Visa is determined as 15 working days. It is possible to state that you need to apply at least 4 weeks before your travel date.
In Which Season to Go to Italy?
It is recommended that touristic trips be made between April and October for this country, which draws attention with its natural beauties and cultural points.
What Currency Is Used in Italy?
The Euro is used as the official currency in Italy.
What Is Italy Famous For?
It is possible to say that Italy has many different features that make it famous. It stands out especially with its cultural history and cuisine.
Country Flight Information
Italy, which you will have the chance to see with a flight ticket to Italy, is a country that can be reached from Turkey with or without a transfer. The journey is completed in 2 hours and 45 minutes without any transfer. However, if the transfer is made, this period may be extended up to 7 hours depending on the transfer conditions.
Italy Country Center