Estonia Flight Ticket
Estonia
Estonia Country Guide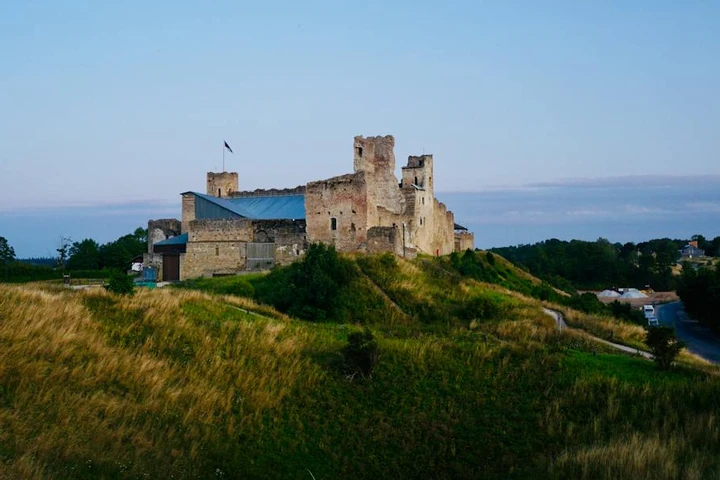 Information about Estonia, Places to Visit, What to Eat?
Buy a flight ticket to Estonia and fly to one of the smallest countries you will see in Europe. Those of us who travel a lot sometimes want to go on a more cultural journey, or those of us who have never traveled may sometimes have a quiet but characteristic country at the top of their list. If you are one of them, Estonia will be a tiny barrel full of pickles and a travel destination for you. Estonia, one of the smallest countries in Europe, should not limit you in what you can do. Instead of feeling like a tourist, one of the most developed economies in the world; You can closely observe the social and daily life that brings this country, which is the second cleanest in the world, ninth in terms of quality of life and fifth in terms of security, and if you wish, you can join the public to breathe its air closely. Because in Estonia, almost all events are still held with the participation of the public, not for tourists. Thanks to its geographical location that makes Estonia, a truly Baltic State and a Northern country, special compared to other nearby countries, it can also offer the experience of living a dark winter where you can continue your social life. The country's residential areas are located on infertile lands that cover half of the land, so the forest areas on the other half of the land continue intact with the wildlife they contain. In areas such as Matsalu National Park, located in these protected lands, you can mingle with the Estonian people who hike frequently during the summer months and have the chance to encounter Lynxes, Brown Bears and, towards the north, Polar Bears. These walks are held so frequently that there are even special applications that you can use for walking routes. By attending the Estonia and Viljandi Folk Music Festival, held on the last Thursday of July, where all the choirs in the country sing together, you can have the opportunity to understand closely why Estonians are called the 'singing nation'.
How to Get to Estonia Airport?
By purchasing an Estonia Flight Ticket, you can land directly at Lennart Meri Talinn Airport, Tartu Airport or Kardla Airport in Tallinn. To reach the airport, you can use public transportation such as buses and trams, or consider options such as taxi or car rental.
Transportation to Estonia
Road, sea and air transportation can be used to reach Estonia. If other options are chosen, the quality of the time you spend in Estonia may change as the road will be long and tiring. For this reason, the most preferred transportation method to go to Estonia is air.
Airlines with Flights to Estonia
• Turkish Airlines
• Finnair
• Baltic Airlines
• Norwegian Air Tariffs
• Scandinavian Airlines
• Lufthansa
• Aeroflot Russian Airlines
• LOT Polish Airlines
When is the Best Season to Travel to Estonia?
As can be seen from the mockery of Estonia's summer months as 'three months that are not suitable for skiing', it is known as a very cold country compared to countries with temperate climates. However, being located between the Baltic Sea and the Atlantic Ocean makes it possible for the weather to be milder compared to countries such as Sweden and Norway. However, if you are not good with cold weather, it may be better to choose summer months for your touristic travels in terms of climatic conditions. Estonia's location in the north also makes the day-night balance special. If you are going to travel in the summer months, knowing that the sun does not set for 18 hours and therefore you will have to sleep in much brighter nights than you are used to and you will most likely have sleep problems will be an important detail for the travel date you choose. The longest day is a special day for Estonians. The longest day, the Night of June 23, is celebrated until the morning with crowds around large fires lit as Jaanipäev (Yaan's Day). By participating in these events, you can have opportunities such as experiencing local entertainment, establishing closer contact with local people and not having to sleep. Social life, which becomes more lively in summer as the weather reaches more livable levels, may make you want to take a summer trip. It is possible to find many activities to do in the country during these months. However, during your visits during the winter months, you may come across local celebrations such as participating in the 63-kilometer Tartu Ski Marathon in February and watching cheerful fathers sledding with their children on Apukurya days. You can also choose to have an adventurous journey through ice roads between completely frozen islands.
What is the Official Language of Estonia?
The official language of Estonia is Estonian. In addition, Finnish, Russian, German and English are other commonly used languages.
Estonia' What is the Currency of ?
Estonia's currency has been the Euro since 2011.
Does Estonia Require a Visa?
Those who have a maroon passport for Estonia, which is a European Union, must apply for a Schengen Visa for touristic visits. However, citizens with green and gray passports do not need to apply for a visa for their touristic travels, provided that they do not exceed 90 days.
What to Eat in Estonia?
In Estonia, as in other Baltic countries, seafood is one of the main ingredients. Estonia has been governed by different states throughout its history and therefore has had to be a country in contact with many different cultures. During this time, the flavors and cooking methods brought by different cultures from their own cuisines were blended in Estonian cuisine. For this reason, it has a rich cuisine containing many different ingredients. You may encounter a variety of dishes that you will not have any difficulty with.
Among the most famous dishes you should eat in Estonia, we can first say sprat, a fish species common in the Baltic Sea. Salmon and trout are also frequently consumed on the country's table. Meat, sausages, potatoes, cream, pickles, cabbage and bread are other indispensable products. Eston bread, Leib brown bread, peeleib or sepik are special breads that you should try before returning and maybe throw them in your bag as a souvenir on your way back.
Which Vehicles Are Used for Urban Transportation in Estonia?
Bus and tram lines are used quite frequently in Estonia. It is possible to use all public transportation free of charge in the capital Tallin. Internet is available free of charge in most parts of Estonia, which is the country with the fastest internet network in the world. Thus, it is very easy to access communication and transportation information.
Where is Estonia?
Estonia is located between the Baltic Sea and the Atlantic Sea. It is a Baltic State with neighbors separated by the sea, such as St. Petersburg, Helsinki and Stockholm.
Where are the Famous Places in Estonia?
Estonia has a fragmented structure consisting of regions with 15 separate administrative units. The first of the most prominent cities among these regions is the Capital Tallinn. Tartu is another of the most famous cities that came later. What stands out here is the large number of universities and the city being a student center. In addition to these, the holiday city of Parnu is also at the top of the rankings.
What is Estonia's Government Style?
Estonia has a Republican form of government governed by representative democracy based on the Parliamentary system.
How Many Days Do It Take to Visit Estonia?
You should spare 3 days to visit Estonia. However, this period may be extended depending on the traditional celebrations and events you would like to attend. 5 days will be enough for such a holiday plan.
Estonia Country Center