Turkey Flight Ticket
Turkey
Turkey Country Guide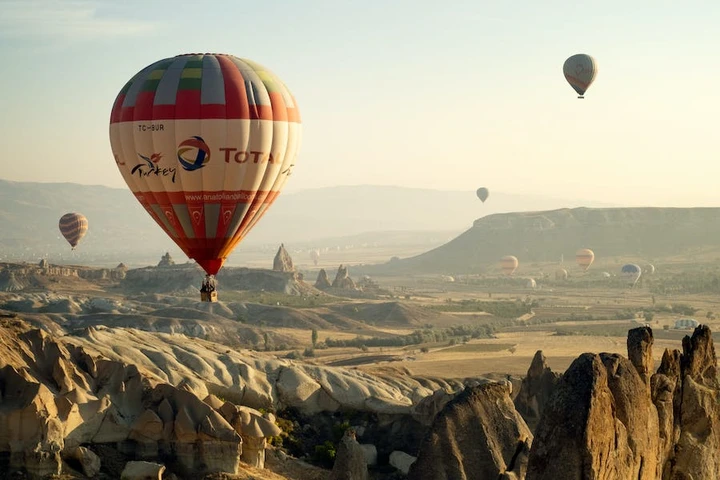 Turkey
By purchasing a flight ticket to Turkey, you can experience the privilege of visiting an intercontinental country. Most of Turkey is located in the Asian continent, and a small part of it is located in the European continent. There are many reasons to visit Turkey, which is one of the most interesting tourism destinations in the world. The country is especially known for its rich history and untouched nature.
Information About Turkey, Places to Visit, What to Eat?
You can see one of the most interesting countries in the world thanks to the process of buying a flight ticket to Turkey. With a length of 1,600 kilometers and a width of 800 kilometers, 97% of Turkey's territory is on Asia and 3% is on the European continent. Visited by 19.6 million tourists in the first six months of 2023, the country is surrounded by seas on three sides.
Among the neighbors of Turkey, which is divided into seven regions as Mediterranean, Eastern Anatolia, Aegean, Southeastern Anatolia, Central Anatolia, Black Sea and Marmara; There are countries such as Georgia, Armenia, Nakhchivan, Iran, Iraq, Syria, Bulgaria and Greece. There are three climate types in Turkey: Mediterranean, Black Sea and continental climate.
Turkish Cuisine is one of the richest cuisines in the world. Especially kebab varieties, Turkish Coffee and Turkish delight are world famous. Mediterranean, Eastern, palace and steppe cultures were blended in Turkish cuisine, which increased both the taste and fame of the dishes. It is possible to come across the most delicious examples of Turkish Cuisine, especially in touristic areas.
There are many cities and places to visit in Turkey. In Istanbul; Maiden's Tower, Galata Tower, Sultanahmet and especially the Bosphorus strip should be visited. Time should be spared for Izmir's Kordonboyu, Alsancak and touristic resorts on the Aegean coast. In Ankara, places such as Anıtkabir and Kızılay Square should be visited and Atakule should be visited.
You should definitely visit cities that are close to or in the Mediterranean, such as Antalya, Muğla, Aydın, Mersin, Adana. Many places and objects can be found to embrace history in Adıyaman, Mardin and Şanlıurfa. Turkey is one of the unique examples of both multiculturalism and polyphony with its west, east, north and south.
How to Get to the Airport?
It is possible to reach one of the 59 airports in Turkey by purchasing a Turkey flight ticket. There are airports in all major cities of Turkey. The main ones are; Istanbul Airport is Sabiha Gökçen Airport, Esenboğa Airport, Adnan Menderes Airport, Antalya Airport, Adıyaman Airport, Cappadocia Airport, Milas-Bodrum Airport or Selçuk-Efes Airport. Private buses, municipal buses, transfer vehicles, minibuses, minibuses or taxis are used from city centers to reach these airports.
Transportation to Turkey
Tourists who visit the country after buying a flight ticket to Turkey are impressed by the nature and historical beauties of Turkey and start to visit frequently. Domestic transportation is generally provided by plane, train, bus, ship, ferry, minibus, minibus and taxis. For short distances, cycling or walking are good options. The means of transportation in Turkey are unlimited and it is possible to reach almost the whole country by plane. The places that cannot be reached by plane can be reached by land or sea.
Airlines with Flights to Turkey
• Turkish Airlines
• Pegasus
• Qatar Airways
• Easyjet
• Lufthansa
• AnadoluJet
• SunExpress
• Air Serbia
• Singapore Airlines
• Corendon
• Wizz Air
• Ukraine Airlines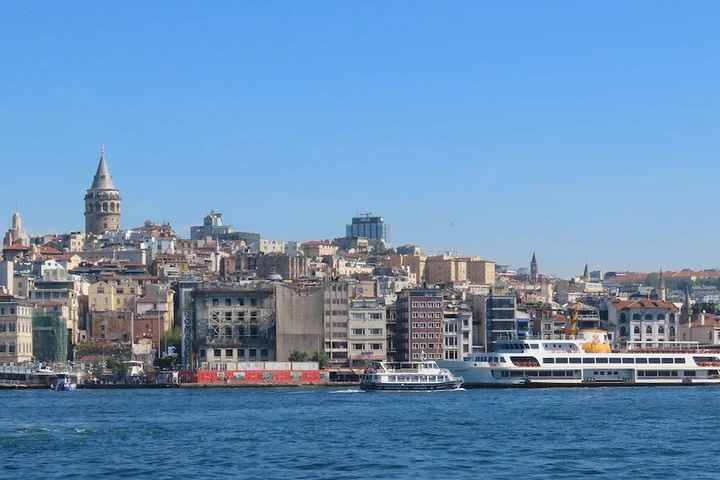 Frequently asked Questions
Is Turkey's Nightlife Bustling?
There is a very active nightlife in Turkey, especially in big cities. Bars, restaurants and taverns offer many alternatives for nightlife lovers. Beyoğlu and Kadıköy in Istanbul are especially lively at night. The nightlife of Ankara, İzmir, Antalya, Adana and Muğla is also very active and colorful.
Does it make sense to visit Turkey in winter?
Turkey is frequently visited by those who love winter sports. Especially Uludağ, Kartepe, Sarıkamış, Kartalkaya, Palandöken and Erciyes Ski Centers are world famous. Those who do not like winter sports will have the chance to experience Turkish Cuisine while getting lost among the historical beauties of Turkey.
Should You Visit Turkey in Summer?
Turkey is a country that is beautiful in every season due to its location. Especially the coastline and the Black Sea plateaus are flooded with tourists in summer.
Which Language Is Used in Turkey?
The official language of Turkey is Turkish. However, English, Arabic and Kurdish are also widely used.
What climate is seen in the country?
Mediterranean, Black Sea and continental climate types are seen in Turkey.
How Many Days Is It Required To Stay In The Country To Visit Turkey?
Turkey is a big country. For this reason, it would be more logical to travel by dividing them into regions. Starting from the Marmara Region, which is the most developed region of the country, Central Anatolia, Black Sea, Mediterranean, Aegean, Eastern Anatolia and Southeastern Anatolia should be visited. if possible One week should be devoted to each region.
How Many People Visited The Country This Year?
Turkey was visited by 19.6 million tourists in the first six months of 2023. It is estimated that this number will reach 40 million by the end of the year.
What is the Best Period to Visit Turkey?
The best times to go to visit Turkey are spring and summer. The country is even more beautiful, especially in spring. The winter months are cold and rainy due to the continental climate.
What can be brought as souvenirs from a trip to Turkey?
Due to the Turkish people who have developed in handicrafts, the most traditional handicraft products are bought as souvenirs from Turkey. Especially glass, ceramics, porcelain and fabric workmanship are highly developed in the country. Evil eye beads unique to the country, examples of marbling and calligraphy are in demand among tourists. In addition, Yemeni, booties and knitted vests, which are traditional clothes of the country, are also bought as souvenirs.
Which Vehicles Are Used in Urban Transportation in Turkey?
Bus, train, ferry, minibus, minibus, metro and funicular systems are used in the country's urban transportation. In addition, taxis are frequently used by both locals and foreigners. Renting a bicycle or scooter is also a method used to provide transportation in Turkey.
Is a Visa Required for Turkey?
Turkey does not require a visa for citizens of 91 countries (United States, Croatia, Austria, Ireland, Malta, Poland, Norway, Spain, United Kingdom,…). In addition, citizens of the Turkish Republic of Northern Cyprus can visit Turkey without restrictions.
Which Currency Does Turkey Use?
Turkish Lira is used in Turkey. However, it is also possible to shop in Dollars and Euros.
What Is Turkey Famous For?
Turkey is famous abroad for Mount Nemrut, Cappadocia, Istanbul, Mardin, Sanliurfa, Aegean and Mediterranean coasts. The fame of its dishes has spread all over the world. It also has natural beauties such as the Van Cat.
Is Turkey an Expensive Country?
Turkey is cheaper than the big countries of the world. With the depreciation of the Turkish Lira and the appreciation of the dollar and the Euro, it has started to be visited more and more by tourists. But especially metropolitan cities such as Istanbul, Izmir and Ankara are relatively more expensive. Therefore, the exchange rate should be reviewed when visiting the country.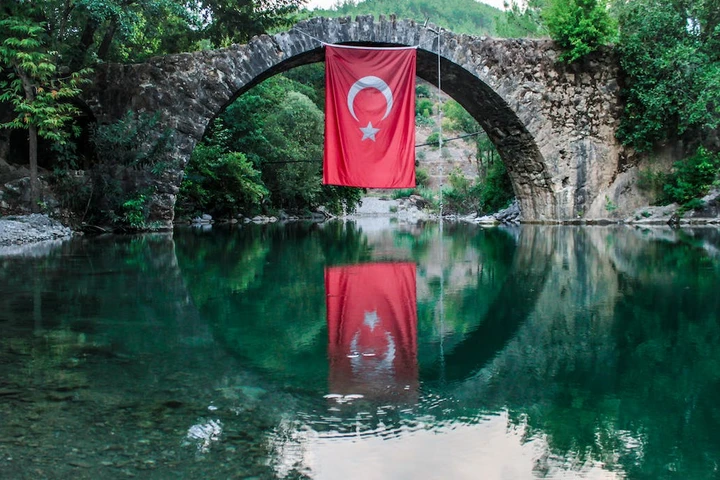 Turkey Flight Information
There are approximately 59 airports in Turkey. To reach these airports, it is necessary to buy a Turkey flight ticket. After purchasing a flight ticket to Turkey, it is possible to travel without a visa under certain conditions. After making a flight to Turkey, transportation within the country can be done in various ways.
Popular Airlines
• Turkish Airlines
• Pegasus
• Qatar Airways
• Easyjet
• Lufthansa
• AnadoluJet
• SunExpress
• Air Serbia
• Corendon
• Wizz Air
• Ukraine Airlines
• ITA Airways
• KLM Royal Dutch Airlines
• Air France
• Azerbaijan Airlines
• Emirates
• Air Canada
Turkey Country Center