Georgia Flight Ticket
Georgia
Georgia Country Guide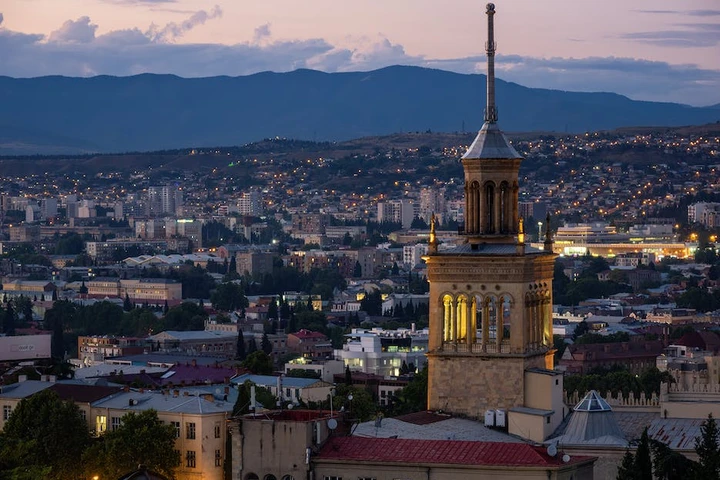 Georgia
You can fly to the country in the South Caucasus with a Georgia flight ticket. Surrounded by the Black Sea on the western border, Russia on the north, Azerbaijan on the east, Armenia on the south and Turkey on the southwest, Georgia is one of the developing countries. Georgia, which is a mountainous country, has an area of 67,900 square kilometers.
Information About Georgia, Places To Visit, What To Eat?
With the purchase of a Georgia flight ticket, you will fly to a country that has been inhabited since the Paleolithic Age. Georgia, which has fought for independence throughout its history, is governed by the parliamentary republic system. In terms of tourism, more than 1.4 million tourists visited the developing country in 2018. Georgia has more than 2,000 mineral water springs and more than 12,000 historical and cultural monuments that are recognized as UNESCO World Heritage Sites.
The golden age of Georgian culture, which developed with the traces of Colchis and Iberian Civilizations, was experienced in the 11th century. This period, in which the renaissance was experienced in art, philosophy, literature and architecture, is also called the golden age. After the 19th century, the Russian Empire was influential in the Georgian Culture, which was also influenced by Ancient Greece, the Roman Empire and the Byzantine Empire. Georgia is one of the important centers of traditional music, theatre, dance and cinema.
It is possible to eat very delicious meals in Georgia with the effect of fresh vegetables and advanced livestock breeding. In addition to the meals where walnuts and corn are not missing, cheese is also considered among the national flavors of the country. Sodas made from local fruits are also quite famous. You should definitely set aside time to try Hinkali, Imereti, Khaçapuri, Samegrelo, Harço Soup and Sulguni Cheese. Georgian Wine is also world famous.
Capital Tbilisi and Batumi are very rich in terms of places to visit. Narikala Castle, where you can see Tbilisi from a bird's eye view, Rustavelli Street, which is the starting point of the city, and Freedom Square should be among your first targets. In Batumi, which is a port city, the European Square and Piazza Square should be stepped on and the ticking of the Astronomical Clock should be followed. Botanical Garden, Neptune Fountain, Inverted House, Ali & Nino Statue, and St. Nicholas Church are the other target points of Batumi.
How to Get to the Airport?
It is possible to fly to Tbilisi International Airport by purchasing a Georgia flight ticket. Bus, train or taxi is used to reach the city center from Tbilisi International Airport, which is 17 kilometers away from the city center. It is also possible to enter the country from Batumi Airport, Sukhum Dranda Airport and Kopitnari Airport. Buses shuttle between airports and the city 24/7. You can reach the city center at any time of the day by taxi.
Transportation to Georgia
It is possible to reach Georgia by rail, road, ferry and air. Transportation within Georgia is provided by bus and train. Renting a car can also be an ideal option for moving around the country. Georgia, which has four international airports, connects the major cities of Europe with Tbilisi International Airport, Batumi Airport, Sukhum Dranda Airport and Kopitnari Airport. Other airports in Georgia continue to be developed. Batumi Port is one of the important gateways of the region in terms of its location. It brings the country closer to Turkey, Bulgaria, Ukraine and Romania with its scheduled ferry services.
Airlines with Flights to Georgia
• Pegasus
• AnadoluJet
• Azerbaijan Airlines
• S7 Airlines
• Flydubai
• Turkish Airlines
• SunExpress
• Lufthansa
• KLM
• Aegean Airlines
• Emirates
• Air France
• Qatar Airways
• Etihad Airways
• Austrian
• Delta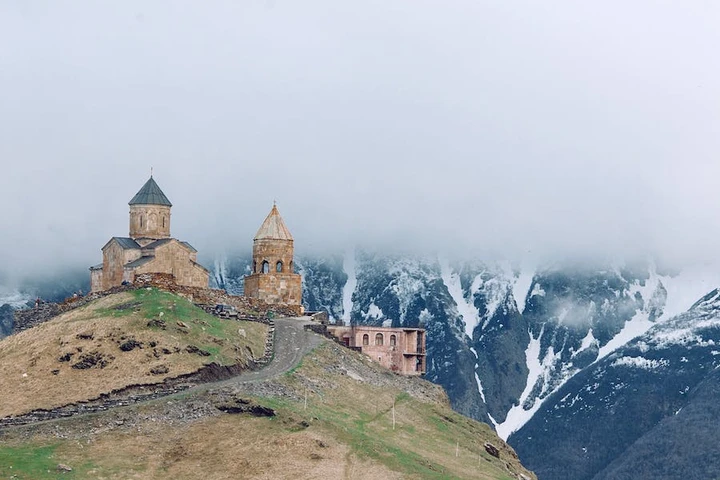 Frequently asked Questions
Is Georgia's Nightlife Colorful?
Tbilisi and Batumi are very colorful in terms of nightlife. It is possible to have fun in entertainment centers and discos until dawn. Cafes and restaurants scattered among the streets are preferred by those looking for quieter entertainment.
Is Georgia's Cultural-Artistic Life Active?
Tbilisi International Film Festival, International Theater Festival and Tbilisi Jazz Festival are popular with those who do not miss the culture and art festivals.
Which Season Is Ideal To Visit Georgia?
The best time to go to the country where seasonal differences are seen due to different land types is spring and summer months.
What Language Is Used in Georgia?
The official language of the country is Georgian. Russian, Turkish and English are also widely spoken.
How many days is required to stay in Georgia to visit?
According to the interests and schedules of the people, a minimum of two weeks is sufficient to visit the country.
What is Georgia's Governance?
The country is governed by the Parliamentary Republic.
What Are the Livelihoods of Georgia?
Tourism is one of the country's main sources of income. Iron, gold, silver and copper are also underground riches of Georgia. In Georgia, where agricultural areas are also developed, winemaking also contributes to the economy. is being used.
What can be brought as souvenirs from a trip to Georgia?
T-shirts, postcards and magnets are among the products that both promote the country and are sold as gifts. Metal or handmade knives, woolen hats or traditional horns are also items you can often see in Georgia's souvenir markets.
Which Vehicles Are Used in Urban Transportation in Georgia?
Train, bus, ferry, taxi and car rental services are also highly developed in Georgia.
Is a Visa Required for Georgia?
Georgia does not require a visa for 90-day visits from Turkey and 92 countries, including the United States. You can also enter the country with a chip ID instead of a passport.
What Currency Does Georgia Use?
The currency of Georgia is Georgian Lari. 1 GEL is equal to 10.39 Turkish Liras.
What to Eat in Georgia?
Wine, soda, Khachapuri, Hinkal, Harço Soup and Sulguni Cheese are among the most famous tastes of Georgia. It is possible to come across delicious examples, especially in restaurants in Tbilisi and Batumi.
Does Georgia Have a Coast to the Black Sea?
Georgia is a port country. It is connected to the Black Sea with Batumi and thus to the world.
Is Georgia An Expensive Country?
There is accommodation and food and beverage venues for every budget in Georgia.
Is Georgia Suitable for Students?
Although health services are expensive, Georgia is often preferred by students.
Is Georgia Safe?
It is possible to say that Georgia is a safe country due to the high penalties applied. It is very sensitive about security.
Is a Visa Obtained from Turkish Citizens Who Want to Visit Georgia?
Turkish citizens can stay in Georgia exempt from visa for up to 1 year. If you want to stay longer in the country you can visit using your identity card, you must apply for a visa.
Are There Public Holidays and Holidays in Georgia?
in Georgia; Independence Day is celebrated on April 9, Republic Day on May 26, Constitution Day on August 24, and Svetitskhoveli Cathedral Day on October 14.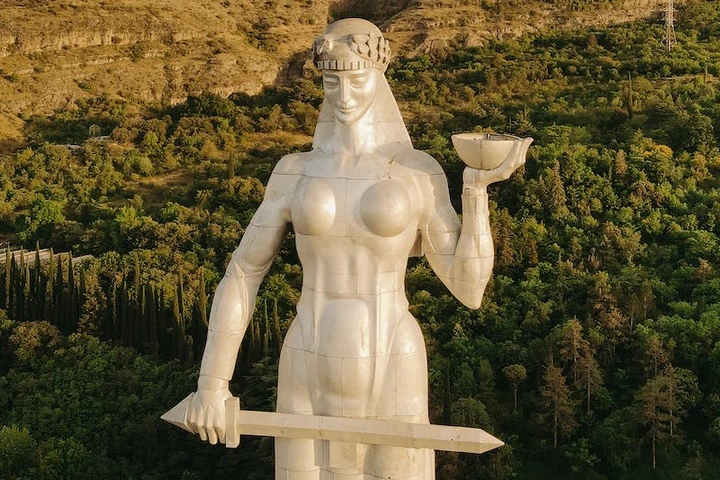 Georgia Flight Information
It is possible to reach four international airports in Georgia with a Georgia flight ticket. It takes a few hours to reach the country thanks to Tbilisi Airport, Batumi Airport, Sukhum Dranda Airport and Kopitnari Airport.
Destination Airport: Batumi Airport
Destination Airport IATA Code: BUS
Destination City Name: Batumi, Georgia
Destination Airport: Kopitnari Airport
Destination Airport IATA Code: KUT
Destination City Name: Kutais, Georgia
Destination Airport: Sukhum Dranda Airport
Destination Airport IATA Code: SUI
Destination City Name: Sukhum, Georgia
Destination Airport: Tbilisi Airport
Destination Airport IATA Code: TBS
Destination City Name: Tbilisi, Georgia
Popular Airlines
• Pegasus
• AnadoluJet
• Azerbaijan Airlines
• S7 Airlines
• Flydubai
• Turkish Airlines
• SunExpress
• Lufthansa
• KLM
• Aegean Airlines
• Emirates
• Air France
• Qatar Airways
• Etihad Airways
• Austrian
• Delta
• Ryanair
• LOT Polish Airlines
• Baltic Airlines
• Ukraine International Airlines
• China Southern Airlines
• Belavia
• SkyUp Airlines
• Wizz Air
Georgia Country Center