Germany Flight Ticket
Germany
Germany Country Guide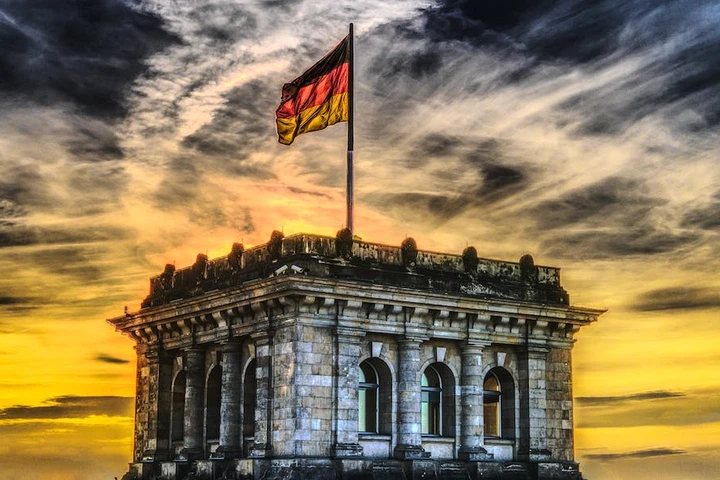 Germany
Germany, which you can reach through Frankfurt Airport, is a country that draws attention with its long and deep-rooted history. Although it existed in various kingdoms in Western Europe for many years, it achieved its national unity in 1871. It would not be wrong to say that Germany, which has made great contributions to European culture, especially music and philosophy, has many features of its own.
Bordering on Western and Central Europe, Germany also draws attention because it is a country bordered by Denmark in the north, Poland and the Czech Republic in the east, Austria in the southeast, Switzerland in the southwest, France, Luxembourg and Belgium in the west, and the Netherlands in the northwest. Although the official language is German, it should be noted that the use of English, Russian and French as foreign languages is also quite common. Forming an important part of the Holy Roman Empire, Germany became the center of reform in the 16th century. With the rise of the Pan-Germanic movement, nationalist sentiments dominated the masses, which led to the unification of the masses in 1871 to establish the German Empire.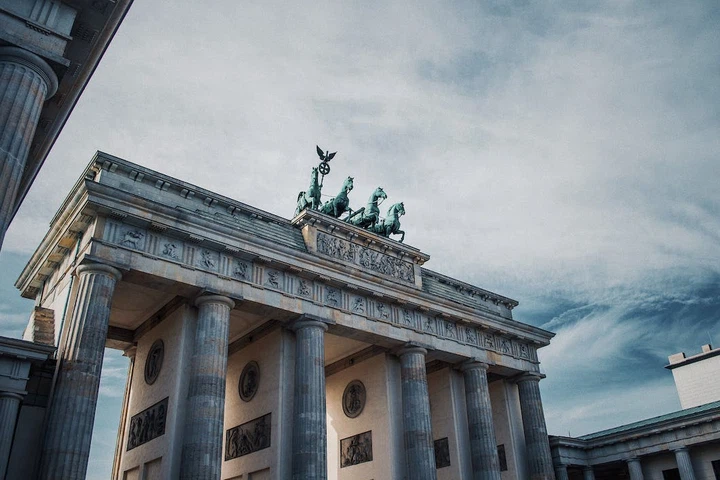 About Germany
After the Second World War, Germany was divided into East and West. However, with the unification of the two sides in 1990, the Federal Republic of Germany was established. In Germany, where most regions have a humid climate, moist westerly winds and the Gulf Stream soften currents. Germany receives precipitation almost all year round, and the winters are cold and rainy. However, it is known that the summer season is quite hot. It is possible to say that all the effects of the continental climate are seen in the Eastern regions of Germany.
German Food Culture
German cuisine is known as a cuisine that has developed and changed itself with the way the German people eat. German cuisine has evolved from one region to another under the influence of social and political changes over the centuries. The southern regions of Germany, Bavaria and Swabia, are known to share many common food cultures. It is possible to say that the materials used during the production of the dishes also vary according to the regions.
German cuisine includes many important local dishes, both national and regional. Many foods that were originally local have now spread throughout the country with changes. German cuisine is diverse due to its mixed socio-cultural structure and mixed culture. The cultivation of a wide variety of agricultural products such as wheat, turnip, sugar beet and barley around the state capital has determined the materials used in the kitchen. In the eastern parts of the region, products such as tomatoes, lettuce, beans and onions are generally grown.
It should be noted that this country, which you will have the chance to see with Frankfurt Airport, has many special dishes of its own. Schntizel, which is also very popular in Turkey, is a German dish. Many people associate Schnitzel with Germany, although it is still being researched whether it belongs to Austria or Germany. In addition to this, the German bagel Bretzel, which draws attention with its unique shape, has a very important place in German cuisine. Apart from these, other dishes specific to German cuisine such as SpargeL Wurst, Bratkartoffeln and Maultaschen are also exposed to the intense interest of tourists.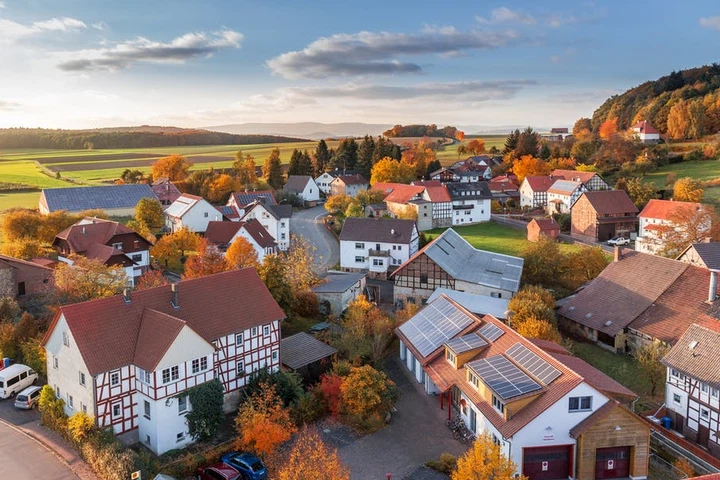 Places to Visit in Germany
This country, which you will have the chance to see with a flight ticket to Germany, has a cosmopolitan structure. It is possible to say that there are many places to see in this country, which amazes those who see it and is flooded by thousands of tourists every year due to its unique features.
• Bradenburg Gate: The most important feature of the Bradenburg Gate, which was built in 1791, is that it is the first Neoclassical structure in Berlin. In addition, the Brandenburg Gate, which has become an icon not only for Berlin, but for the whole of Germany, continued its existence as a part of the Berlin Wall for a certain period of time.
• Cologne Cathedral: Cologne Cathedral, which impresses those who see it with its view rising from the banks of the Rhine, is one of the largest cathedrals in Europe. It is known that the construction of the cathedral, which impresses its visitors with its architecture, started in 1248. The cathedral, which has a very impressive design with its 6116 m2 interior, is known as one of the most touristic spots of the region.
• Black Forest: Black Forest, or Black Forest with its original name, is among the most visited mountainous regions not only in Germany but also in Europe. Located in the southwestern corner of Germany, the Black Forest fascinates those who see it with its unique atmosphere.
Germany Transportation
Germany is a country that draws attention with its own characteristics. In addition to being very attractive in terms of tourism, it is also known that thousands of people come to this country for business purposes every year. Therefore, Germany is a country that receives immigration for many different reasons. You can travel directly from Turkey to this country where the Turkish population is quite dense. it is possible to live.
If you want to travel to Germany for tourism purposes, you will definitely need a Schengen Visa. The Schengen Visa, also known as Type C, is the type of visa you will need if you want to come to Germany for a trade fair, congress, business or visiting a friend.
You should definitely remember that you cannot stay in the European Union for more than 90 days within a 180-day period after your Schengen Visa has been approved.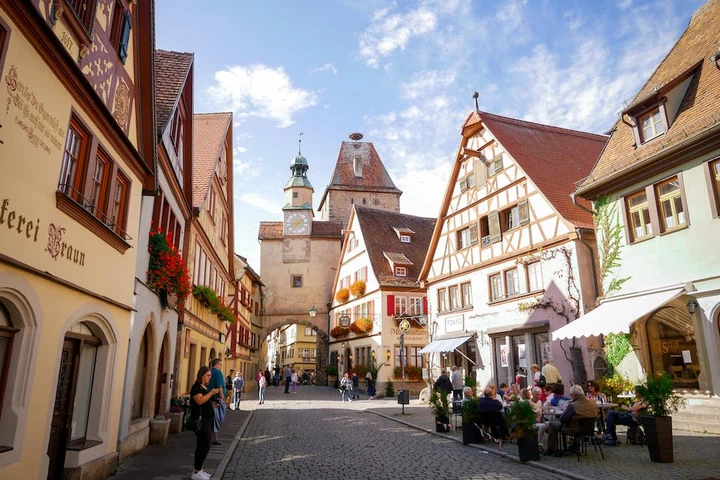 Airlines with Flights to Germany
You can travel directly from Turkey to Germany thanks to airlines operating in Berlin, Stuttgart, Cologne, Dresden, Nuremberg, Frankfurt, Baden-Baden, Bremen, Hannover, Kassel, Rostock, Hamburg, Dortmund, Erfurt and Leipzig.
How is the Economy in Germany?
Germany is known as one of the most economically developed countries in the world.
Is Germany Expensive?
It is known that prices in Germany are 27% higher than in other European Union countries.
How Many Days Do You Need To Visit Germany?
Although it is not possible to give a single answer to the question of how many days you will need to visit Germany, it is possible to say that you will have the opportunity to see many touristic places in Germany with a 1-week trip.
Is Germany a Safe Country?
It is known that many cities are quite safe in Germany, which has a strong economy and developed living standards.
Is a Visa Required for Germany?
A visa is required for touristic trips to Germany.
What Language Is Spoken In Germany?
German is spoken in Germany.
How Many Days Does a Germany Visa Take?
Germany visa results in a variable period of 15 to 45 days.
In Which Season to Go to Germany?
Although it has a temperate climate, it is stated that visits to this country, especially in May and September, are quite enjoyable.
What Currency Is Used in Germany?
Euro is used as currency in Germany. Shopping and payments within the country are made in Euro currency.
What Is Germany Famous For?
Germany is known as a country that has become popular due to many different factors such as its great success in automobiles and the quality of its economy. Therefore, it is possible to say that there are many factors that make him famous.
Germany Flight Information
Airline is generally preferred for travels to this country, which attracts tourists for many different reasons. Germany, which you will have the chance to see with a flight ticket to Germany and which offers you many opportunities to make a unique tour, takes an average of 3.30 hours with a flight departing from Turkey. However, if you make your choice not directly, but as a transfer, it should be noted that the duration will be longer in this case.
Germany Country Center